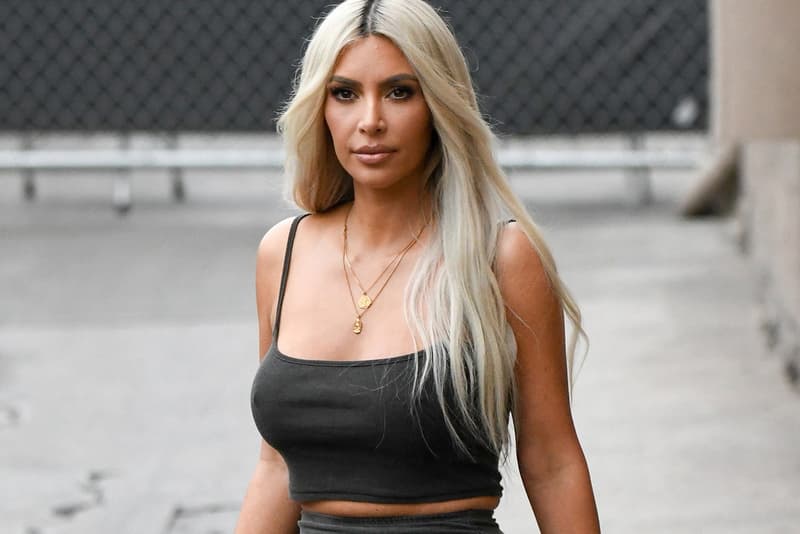 Culture
Kim Kardashian & Ariana Grande Speak out Against Photographer Marcus Hyde's Predatory Behavior
"I stand in full support of every woman's right to not be harassed."
Kim Kardashian & Ariana Grande Speak out Against Photographer Marcus Hyde's Predatory Behavior
"I stand in full support of every woman's right to not be harassed."
Celebrity photographer Marcus Hyde has been accused of predatory behavior. Yesterday, Los Angeles-based model Sunnaya shared screenshots of a conversation between her and the photographer in which he insinuates that if she shoots nude photos with him and sends nudes beforehand, he would do the photoshoot for free, but if she didn't, he would charge her. The post was followed by an onslaught of stories from other women who had also experienced sexual harassment from Marcus Hyde.
Marcus Hyde has had close relationships with celebrities such as Kim Kardashian and Kanye West, attending their birthday parties and snapping family photos. The couple even gave the photographer money when he ended up in the hospital from a car accident. Kim Kardashian has spoken out against the photographer's misconduct on Instagram Stories, reading as below:
"I have been reading all of the messages and stories from women regarding inappropriate and inexcusable behavior of a photographer that I have worked with in the past. My own experiences have always been professional, and I am deeply shocked, saddened and disappointed to learn that other women have had very different experiences. I stand in full support of every woman's right to not be harassed, asked or pressured to do anything they are not comfortable with. We cannot allow this type of behavior to go unnoticed, and I applaud those who speak out."
Ariana Grande has also worked with Marcus Hyde in the past and posted the below quote on her Instagram Stories:
"Dear models/artists in LA/anywhere,
I have just read some shocking and really heartbreaking stories. I hate that this is a conversation, but please do not shoot with photographers who make you uncomfortable or make you feel like you need to take off our clothing off if you don't want to. If you want to, sick. But if you don't, please don't. If they tell you you have to pay more money if you're clothed that's fucked, and I'm sorry that has happened to you. I promise there are so many respectful, nice, talented photographers out there.
I hate hearing about things like this. I am sorry that that was anybody's experience and know that it doesn't have to be.
Look out for one another. Tag your friends on posts of other photographers whose work you like and have had positive experiences with and help each other get connected.
Love working with you guys so much @alfredoflores, @allthingsmean, @photokohli."
Other celebrities such as Shay Mitchell and Bella Thorne have also voiced their concerns on social media. Since the news has come out to the public, Marcus Hyde has made his Instagram account private and has not commented on the matter. Take a look below to see the screenshots on Sunnaya's Twitter.
Gonna post this here too #CancelMarcusHyde pic.twitter.com/MIgftKO7cR

— Sunnaya (@thedevilsoftly) July 22, 2019
Share this article