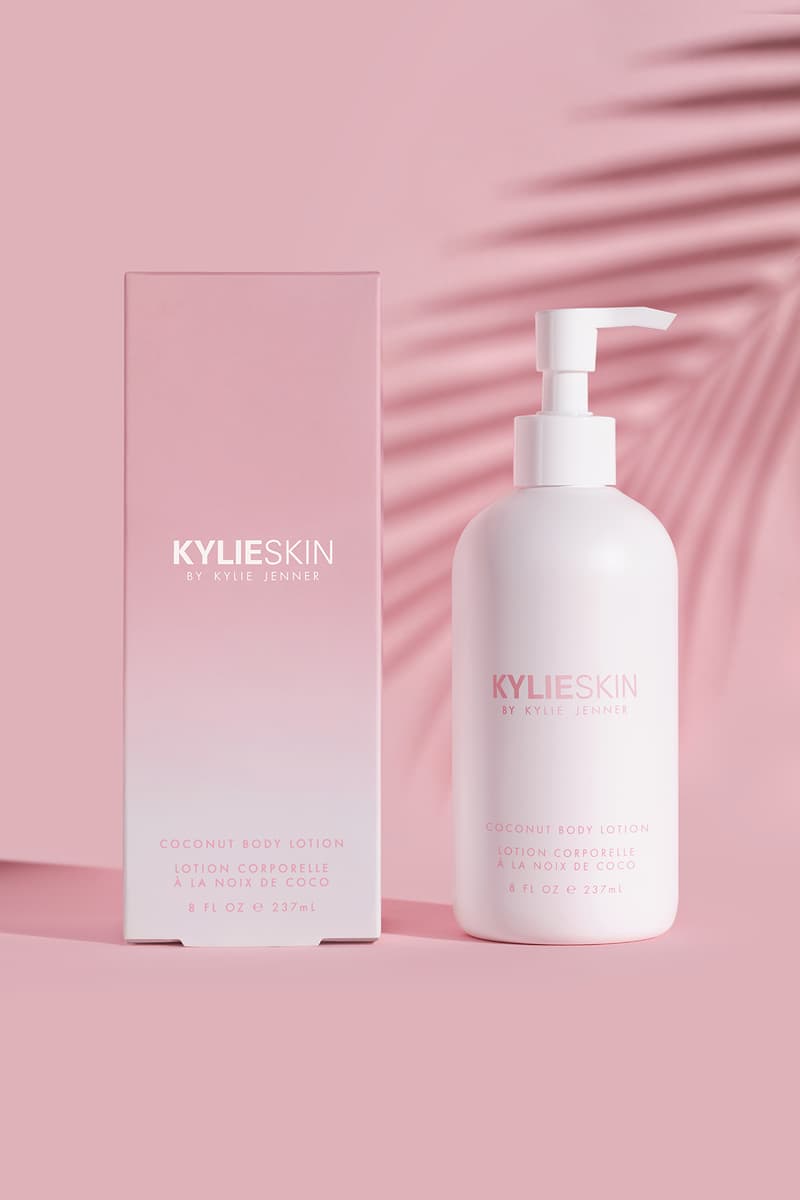 1 of 3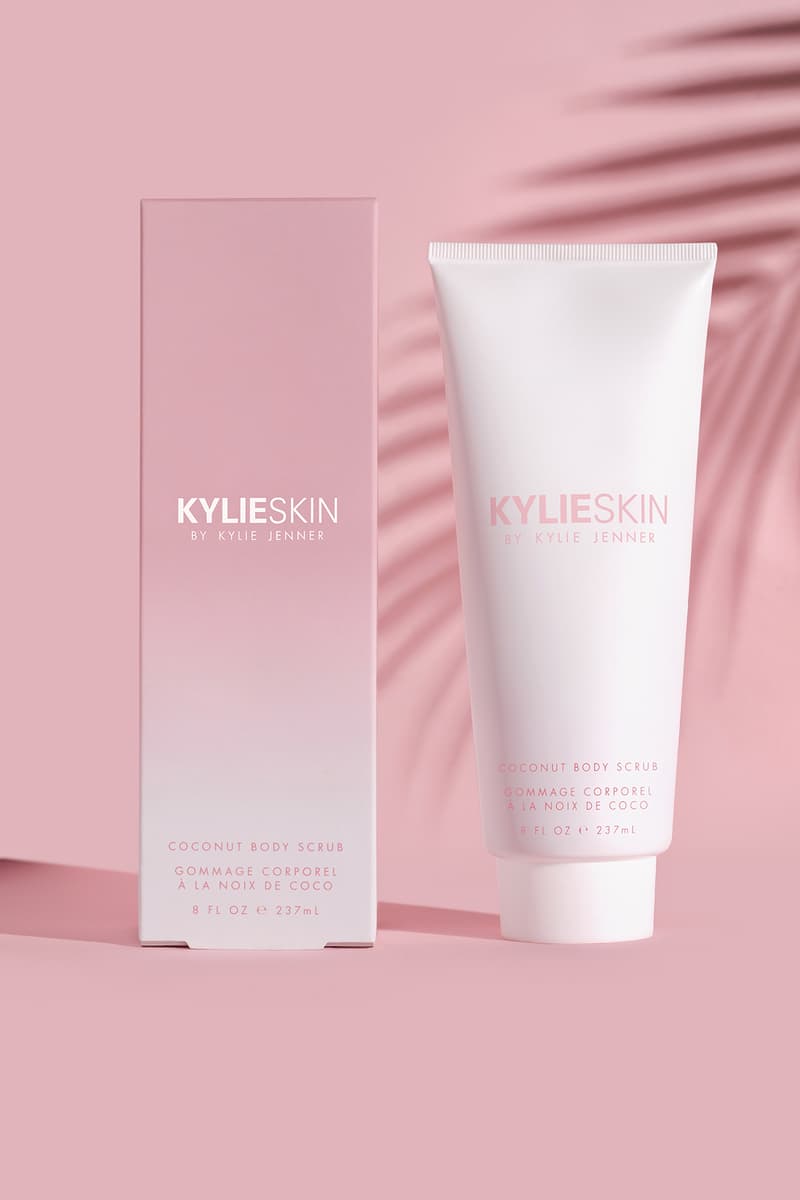 2 of 3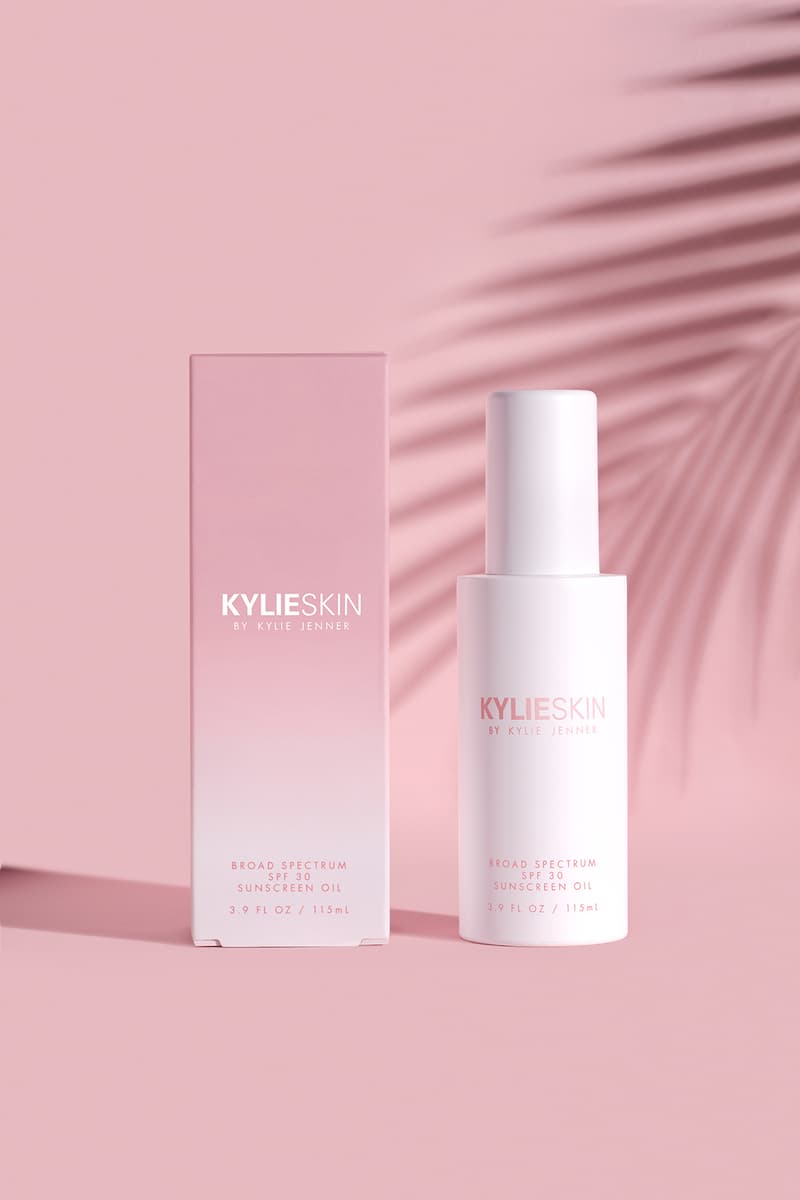 3 of 3
Beauty
UPDATE: Kylie Jenner Officially Drops Kylie Skin Summer Body Collection
The last pop-up is also set to launch soon.
UPDATE: Kylie Jenner Officially Drops Kylie Skin Summer Body Collection
The last pop-up is also set to launch soon.
UPDATE (July 23, 2019): Kylie Jenner has officially launched her newest skincare collection. The Kylie Skin Summer Body collection features products including a Coconut Body Lotion, a Coconut Body Scrub and a Broad Spectrum SPF 30.
Additionally, products from the beauty mogul's first skincare release will be available at an exclusive pop-up truck location in San Diego, California this weekend. Key selects from this range include a Walnut Face Scrub, a Vanilla Milk Toner and a Vitamin C Serum.
You can purchase the new Kylie Skin Summer Body collection online. Below, take a look at details on the upcoming pop-up.
July 27, Saturday – Westfield UTC
4545 La Jolla Village Dr Ste E-25,
San Diego, CA 92122
---
Following the release of her "Under the Sea" makeup collection, Kylie Jenner is back to reveal the summer launch of her eponymous skincare brand, Kylie Skin.
The reality star-turned-beauty mogul has taken to Instagram to unveil drop two of her skincare line, which is made up of the Coconut Body Lotion, the Coconut Body Scrub, as well as the Broad Spectrum SPF 30 Sunscreen Oil. Unlike the inaugural Kylie Skin collection, which sees every product coming in pastel pink packaging, the new products are bottled in sleek, white tubes and containers printed with baby pink branding.
To coincide with the release of the summer body collection, Kylie Skin pop-up trucks will be hitting three different locations in California. In addition to the trio of new products, shoppers can expect to purchase the original Kylie Skin lineup, including the Foaming Face Wash, Walnut Face Scrub, Vanilla Milk Toner, Face Moisturizer, Vitamin C Serum and Eye Cream. Product bundles as well as custom merch, including Kylie Skin-branded headbands, dad caps, travel bags and tees, will also be available.
Check out the new collection and find the pop-up truck locations and price list below. Drop two of Kylie Skin will become available to shop online on July 22, 9 a.m. PST/12 p.m. EST.
Kylie Skin Trucks
July 20, Saturday – Westfield the Village
6600 Topanga Canyon Blvd,
Canoga Park, CA 91303
July 21, Sunday – Westfield Century City
10250 Santa Monica Blvd,
Los Angeles, CA 90067
July 27, Saturday – Westfield UTC
4545 La Jolla Village Dr Ste E-25,
San Diego, CA 92122
Price List
Broad Spectrum SPF 30 Sunscreen Oil – $32 USD
Coconut Body Scrub – $26 USD
Coconut Body Lotion – $24 USD
Foaming Face Wash – $24 USD
Walnut Face Scrub – $22 USD
Vanilla Milk Toner – $22 USD
Vitamin C Serum – $28 USD
Face Moisturizer – $24 USD
Eye Cream – $20 USD
Makeup Removing Wipes – $10 USD
Kylie Skin Bundle – $125 USD
Kylie Skin PR Box Signed By Kylie Jenner – $300 USD
Kylie Skin Headband – $10 USD
Kylie Skin Travel Bag – $22 USD
Kylie Skin Tee – $25 USD
Kylie Skin Dad Hat – $20 USD
Baby Pink Lips Thong Panties – $10 USD
Kylie x Arthur George Socks – $15 USD
Share this article