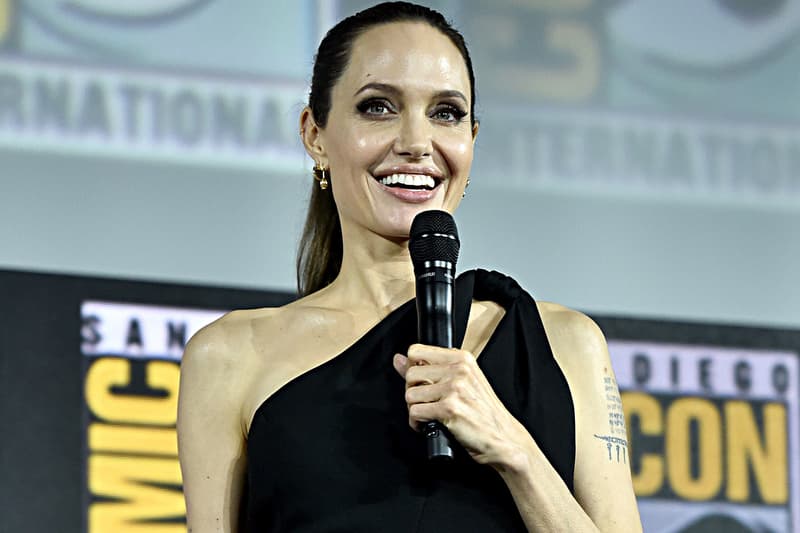 Culture
Angelina Jolie Joins the Marvel Cinematic Universe in Upcoming Movie, 'The Eternals'
Find out who else will be starring in the new film.
Angelina Jolie Joins the Marvel Cinematic Universe in Upcoming Movie, 'The Eternals'
Find out who else will be starring in the new film.
Marvel's Comic Con presentation in San Diego on Saturday revealed a total of 10 titles including movies and television shows in the next two years. Among the 10 upcoming productions, The Eternals has finally been announced along with its cast and plot.
Angelina Jolie, Salma Hayek, Richard Madden, Brian Tyree Henry, Kumail Nanjiani, Lauren Ridloff, and Don Lee will be starring in the new movie as 35,000-year-old aliens. Based on the comics, the Eternals are ancient humans who have been experimented on by aliens. These beings may resemble the forms of regular people, but they acquire powerful abilities like super strength, flight, teleportation, mind control, shape-shifting and energy projection. In the past, the Eternals have defended Earth from threats like its evil counterpart, the Deviants. According to the comics, there are a few dozen Eternals, but the film will mainly focus on two of the most notable ones named Sersi and Ikaris.
"This movie will allow those who have never felt represented in movies, in this case, superheroes, to be represented. I love my diverse family," Hayek said on stage.
The Eternals will hit theaters on November 6, 2020. In the meantime, watch the Comic Con announcement below and find out more details about the new Shang-Chi and Thor: Love and Thunder movies.
Share this article