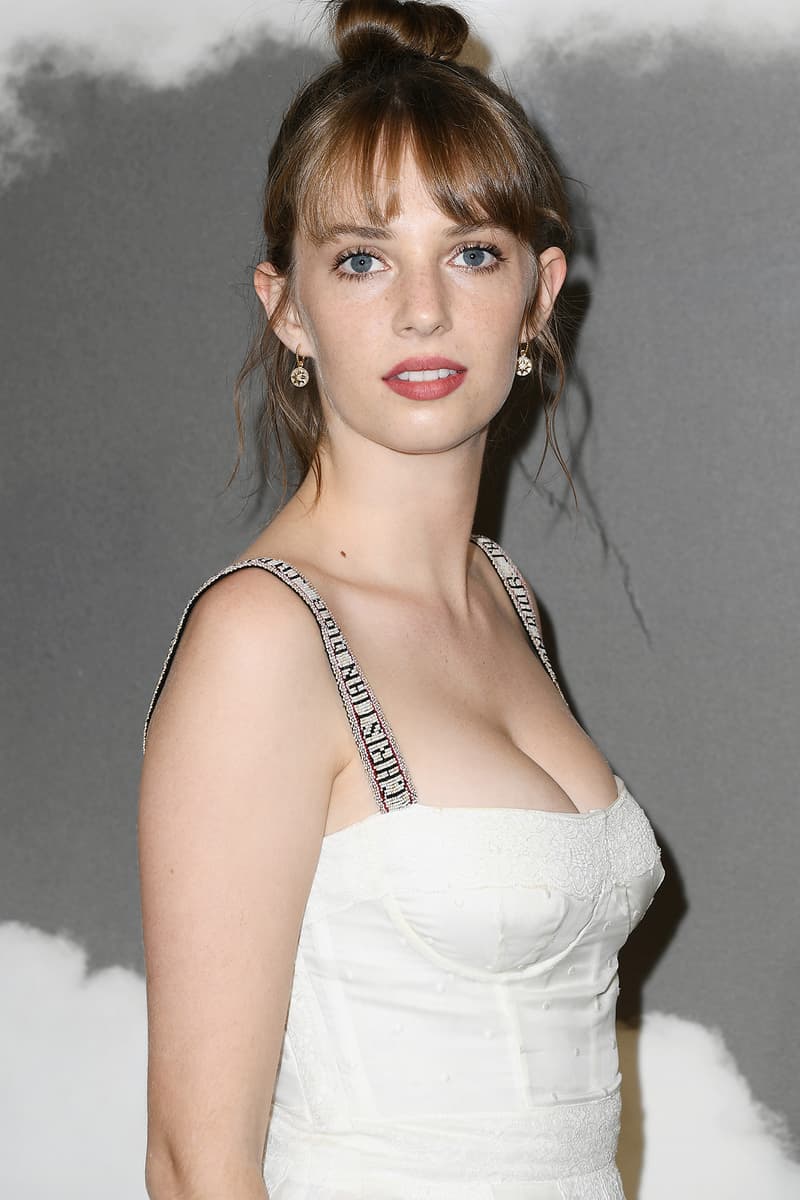 5 Things You Didn't Know About Maya Hawke, Robin in 'Stranger Things' Season 3
She's going to be your new favorite star from the Netflix series.
Film & TV
5 Things You Didn't Know About Maya Hawke, Robin in 'Stranger Things' Season 3
She's going to be your new favorite star from the Netflix series.
If you're unfamiliar with the name Maya Hawke, chances are you will be after watching Stranger Things Season 3. As a new addition to the stellar cast of the Netflix series, Hawke plays the role of Robin, an "alternative girl" who works at the Scoops Ahoy shop located in the Starcourt Mall alongside Steve Harrington (Joe Keery).
That's about all you'll know about the character if you've seen the trailers for the cult-favorite sci-fi show — if you've already watched the new episodes, don't spoil — but for those who're curious about who the actress is in real life, here are five things to know about Maya Hawke.
While you are here, check out six breakout stars and actors to watch in 2019.
1. She is the daughter of Uma Thurman and Ethan Hawke.
Hawke was born into a Hollywood family, with famous actors Uma Thurman and Ethan Hawke as her parents. That being said, the actress has to work just as hard as any aspiring actor to get to where she is professionally. As Hawke told WWD in an interview, people tend to have high expectations of her because of her background, and she has learned to "work hard" to build her own career.
2. She attended the Juilliard School.
Having developed an interest in acting since a young age, Hawke was enrolled in the prestigious Juilliard School. After attending the performing arts institution for a year, she was forced to drop out as she landed the role Jo March in the 2017 BBC television series, Little Women. "Juilliard has a zero-tolerance policy for absences due to work," she explained to The Sydney Morning Herald. "I only would have missed five days, and I wrote them a really nice letter asking them please to take me back, but I was ready to accept the repercussions of my choice."
3. She had never watched Stranger Things before landing her role as Robin.
It was announced in March, 2018, that Hawke will join the Stranger Things cast as a new character called Robin. Prior to getting involved in the smash-hit Netflix series, however, the actress had never actually seen the show herself, as she admitted in her WWD profile.
4. She almost starred in a live-action The Little Mermaid movie.
Before Disney's own Little Mermaid reboot came along, Universal and director Sofia Coppola were in discussion to film a live-action version of the classic tale. The project was ultimately called off in 2015, but according to Variety, Hawke would have been Coppola's top choice to play the lead role of Ariel.
5. She is in Once Upon a Time in Hollywood.
In addition to Stranger Things, TV and movie lovers can also expect to see Hawke in the upcoming Quentin Tarantino movie, Once Upon a Time in Hollywood. In the star-studded movie, which sees Leonardo DiCaprio, Brad Pitt and Margot Robbie in the main cast, Hawke plays the role of Flower Child.
---
Share this article