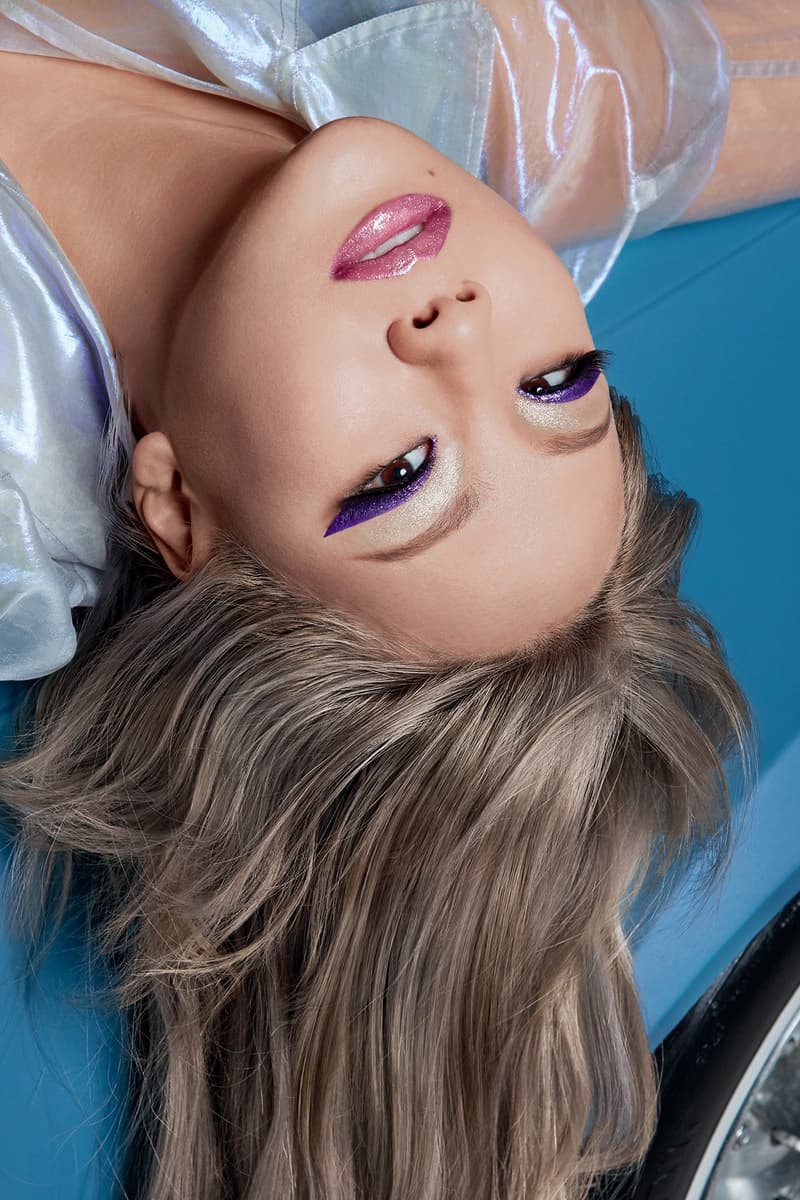 CL Talks Confidence, Beauty and Landing Her Signature Smokey Winged Liner Look
The K-pop star takes us behind the scenes of Urban Decay's "Pretty Different" campaign shoot.
CL is no ordinary K-pop star. Born Lee Chae-rin, the South Korean rapper and singer-songwriter first rose to fame as a member of mega-successful YG girl group 2NE1 before debuting as a solo artist in 2015. Known for her addictive bangers including "Hello B*tches," "Lifted" and her infamous anthem "The Baddest Female," she has amassed fans from around the world, who affectionately call themselves GZBs (gizibe means "bad b*tch" in the Korean language).
This year, CL has even become a new spokesperson for Urban Decay. Appearing in the beauty brand's "Pretty Different" campaign, she joins Ezra Miller, Lizzo, Karol G and Joey King as they celebrate the uniqueness and individuality in every person.
In an exclusive interview with HYPEBAE, Chae-rin opens up about how she has gained confidence over the years, and shares with us how she approaches makeup and beauty. Keep scrolling to read our full conversation.
The smokey winged eyeliner has been your signature makeup look for many years. How did you initially land on this look?
When my album first came out, it was trendy (in Korea) to have big eyes with a double eye lid. Some people gave me a hard time about my look rather than focusing on my performance and music that I had put so much time and energy into. So, I started playing around with eyelashes and eyeliners that would better suit my music and now it has become my signature look.
How does wearing makeup make you feel empowered as a performer?
To me, makeup is like wearing an outfit for a performance. I love to wear fun, loud and different types of outfits, and the same goes for my makeup.
How has your perspective on beauty changed over the years?
My perspective on beauty changes every day depending on my mood.
What lip color would you wear when you want to feel like "The Baddest Female"?
Whatever color I want in that moment. Even if it is something crazy.
In what ways would you say you are "Pretty Different"?
In every single way.
How does Urban Decay's new campaign speak to you personally? Why do you think it's important to use your voice?
I have been insecure in the past, especially in my teenage years, but I have gained confidence and am pretty different now. I want people to know that what makes you different from other people is what makes you, you.
You've worked on a couple of music collaborations and even a movie over the past year. What could fans expect from you next?
It's hard to say — I could never plan these things, but whatever comes, I hope people enjoy!
---
Share this article