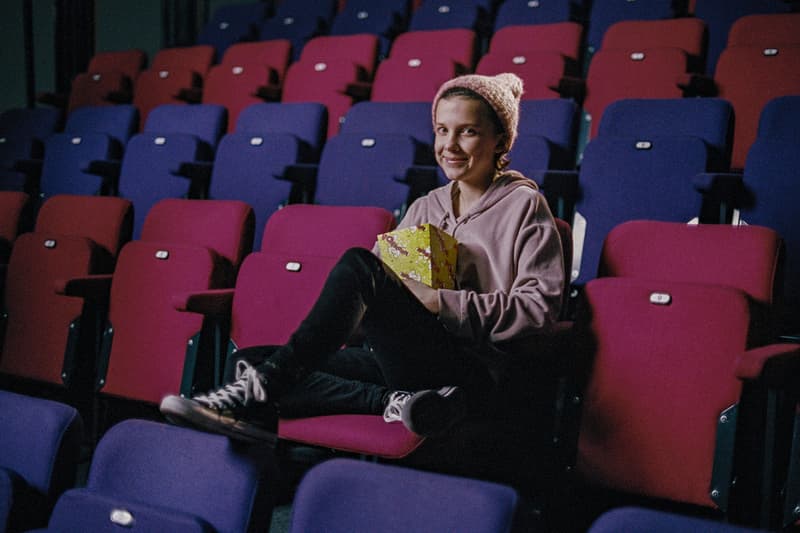 Converse Is Collaborating With Millie Bobby Brown on Its Next Shoe
Coming soon.
Following her debut in Stranger Things Season 3, Millie Bobby Brown is announcing a new collaboration with Converse. The actress was the leading lady in a Converse Chuck Taylor All Star campaign in 2017, now returning to make it into her own.
Though not much about the design is revealed yet, additional teasers on Instagram Stories, hint at a yellow and blue theme. Killer whales are also teased, potentially pointing to an approach with sustainability in mind. Millie was quoted in the announcement release "One of the most exciting parts of designing this is that I get to do it with my fans."
Stay tuned to learn more and in case you're still binging on Stranger Things, go behind-the-scenes with the cast.
Share this article