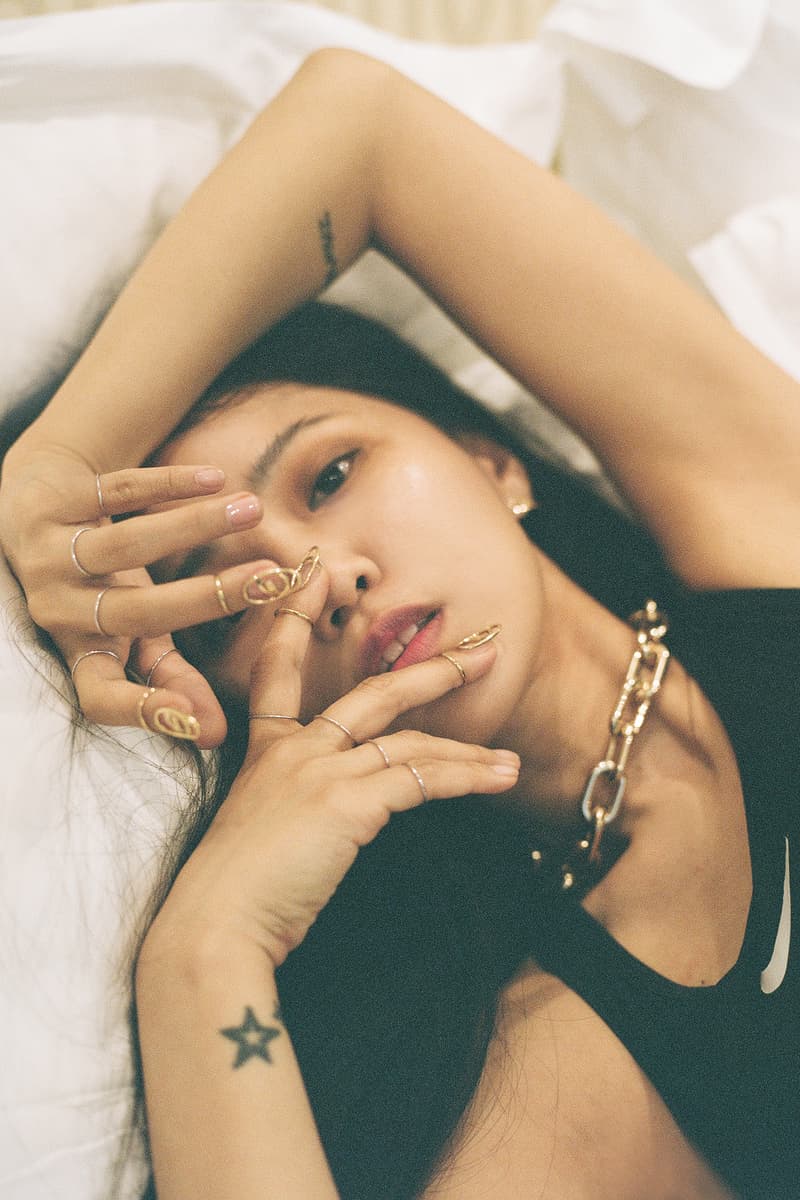 1 of 2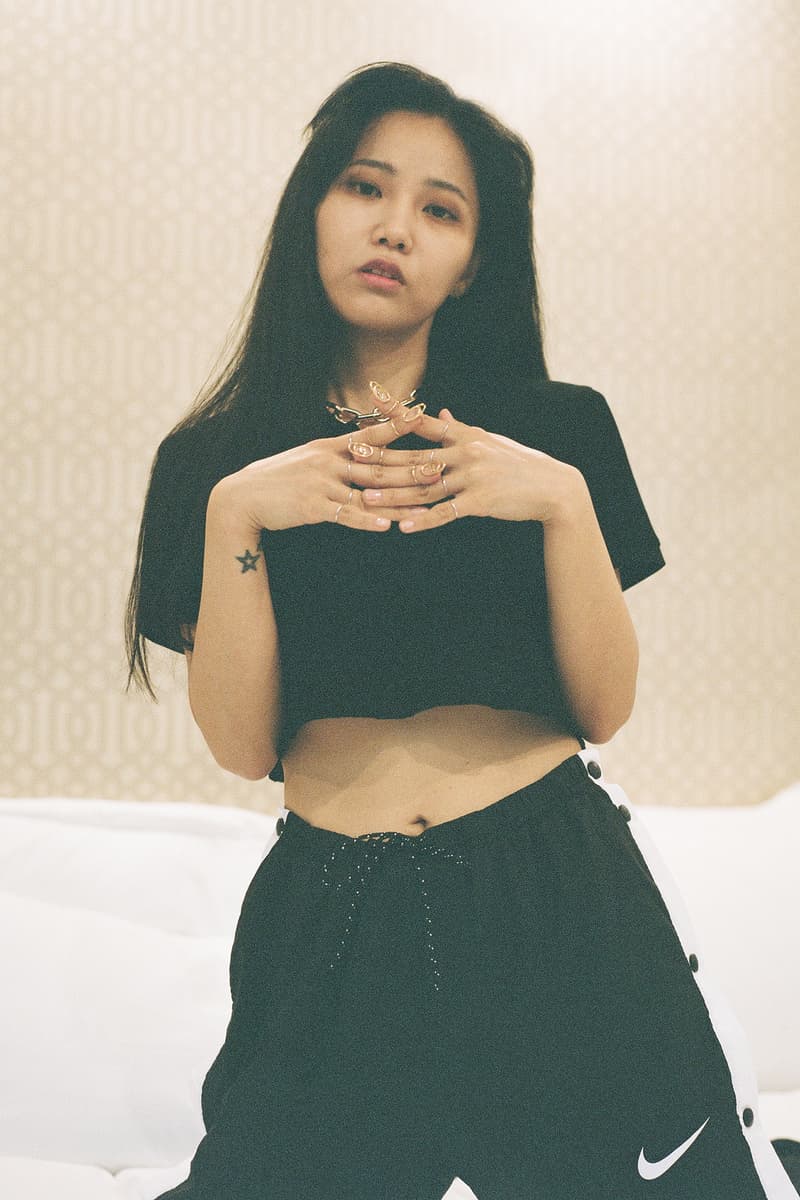 2 of 2
Beauty
Celebrity Nail Artist Unistella Talks Her Beauty Essentials and Working with BLACKPINK
Meet the Korean nail artist behind the coolest nail art and jewelry trends on Instagram.
Celebrity Nail Artist Unistella Talks Her Beauty Essentials and Working with BLACKPINK
Meet the Korean nail artist behind the coolest nail art and jewelry trends on Instagram.
Park EunKyung, better known as Unistella on Instagram, is arguably one of the most in-demand nail artists in South Korea. Having worked with celebrities from K-pop supergroup BLACKPINK to supermodel Cara Delevingne, she's responsible for creating and popularizing some of the biggest nail art trends in recent years, including dry flower nails, shattered glass nails, wire nails, the stylishly-chic use of negative space and even nail jewelry. As a fashion enthusiast herself, Park often incorporates elements like luxury brand monograms into her uniquely artistic and modern designs as well.
During her recent trip to Hong Kong, where she was invited to launch a pop-up nail salon at the newly-opened women's sneaker boutique HER, we sat down with the Seoul-based nail artist at Tung Nam Lou Hotel to discuss her beauty regimen, the hottest nail art trend for the summer, and what it's like to work with her A-list celebrity clients. Read our conversation below.
Unistella's Beauty Essentials
Chanel CC cream: If I were to choose a makeup product that I always use, I'd definitely say it's this one. I don't usually wear makeup but I try to make my skin tone even.
Chanel N°5 L'EAU All-Over Spray and Perfume: I am not someone who uses one perfume consistently. I'd rather choose the scent according to my mood every day. That's why I have a lot of perfumes, or maybe it's because I enjoy taking photos of nails with perfume bottles. I only put them on as I leave the house. I'm not the type of person who carries perfumes around because then different scents get mixed up, but this new spray smells nice with perfumes. So I put the perfume on as I leave the house, and use a little bit of this spray when I'm outside to freshen up.
NARS "Orgasm" Liquid Blush: I prefer a light and natural makeup that almost looks like it isn't there but is very effective overall. Liquid blushes work really well for this purpose as it lightly tints my cheeks. If I am not wearing it, I feel like I look sick.
Chanel Le Lift Firming Anti-Wrinkle Flash Eye Revitalizer: Because of my allergies and skin issues, I usually use only one product for skincare, but I'm still concerned about getting wrinkles. So, my skincare typically consists of one skincare product and an eye cream. Chanel's eye tonic is a roll-on type, which makes it easy to apply.
NARS Radiant Creamy Concealer: I rarely fix my makeup and only carry a concealer with me when I leave the house. I use it for covering up my scars and acne. My makeup routine is unique — I do my lips first, then use a concealer to cover some spots and apply CC cream to brighten up the skin tone. I don't know if that is the proper way to do it, but I still enjoy doing my lips first because it motivates me to complete the rest of the process.
tamburins Nude H And Cream: I love this hand cream because it smells wonderful and the lid is easy to open. I've used so much of it already. I love the packaging because it allows you to use every last bit of the product.
When did you first become interested in nail art? And how did you turn that passion into a serious career and business?
I've been interested in beauty since I was very young. I tried painting my mom's nails when I was in grade school, and once I started going to middle school, I tried doing French nails or dotted nails with white-outs and Sharpie markers. In high school, I thought I should learn nail art techniques and begin my career. First, I started learning makeup and got a chance to learn more about nail art in the process. Until now, I'm still doing nail art.
Nails are really fun and they make me challenge myself. It never gets boring and I can't stop doing it because it keeps improving. After working as a nail artist for a while, I realized that a lot of people still don't feel comfortable about getting their nails done. I always wonder if the way people think of nail art would change if I make it more approachable, fun and fashionable.
Your nail jewelry line is truly groundbreaking. What sparked this unique idea in you to create these dainty accessories for the nails?
This idea came about as I began wondering why we always get manicures. I started putting whatever I could find on top of the base coat. That's how the glass nails, wire nails, bracelet nails and all my other cool designs were brought to life. Then I started looking for something that could be worn on nails, like rings. I tried many different things to make that possible.
My motto is to try doing things that seem impossible. I think that my motivation stems from this thought.
When it comes to nail art, where do you tend to draw inspiration from?
It's still hard for me to take inspiration from something, but I have decided to try everything.
From Bella Hadid to BLACKPINK, you've worked with some of the biggest celebrities in the world. What are some steps you'd typically take to perfect your clients' nails?
Working with celebrities often involve a lot of basic nail art. Sometimes their nails may not even be shown in the final product. Since they often get their nails done for shoots, they prefer nail polish shades that dry quickly. And we always use nail nutritional supplements as well.
Do you have any tips on maintaining strong, healthy nails?
A way to keep your nails healthy is to eat enough proteins to supply nutrition needed for your nails. And don't peel your gel nails off. You should also keep your nails in a good length that doesn't make your nails too fragile. You should invest your time in taking care of your nails, hands and cuticles as much as you take care of your skin.
What would you say are some popular nail art trends for Spring/Summer 2019?
As I have mentioned in my SNS, this year's biggest nail art trend is tie-dye. You can play with different colors with the tie-dye method.
Switching gears a little bit, what perfume are you wearing today?
I have a lot of perfumes since I enjoy taking pictures of my nails with them. I usually just grab what I feel like putting on that day. The scent I'm wearing today is Jo Malone's Wild flowers.
What are some skincare products that you can never travel without?
My skincare is very basic since I cannot use oil on my face. I use Bioderma's cleansing water and Chanel's eyepatch roll. I have started using eye cream this
year. I think it's important to take care of the skin around your eyes.
Translator

Law Lik Na
Location

Tung Nam Lou Hotel
Share this article