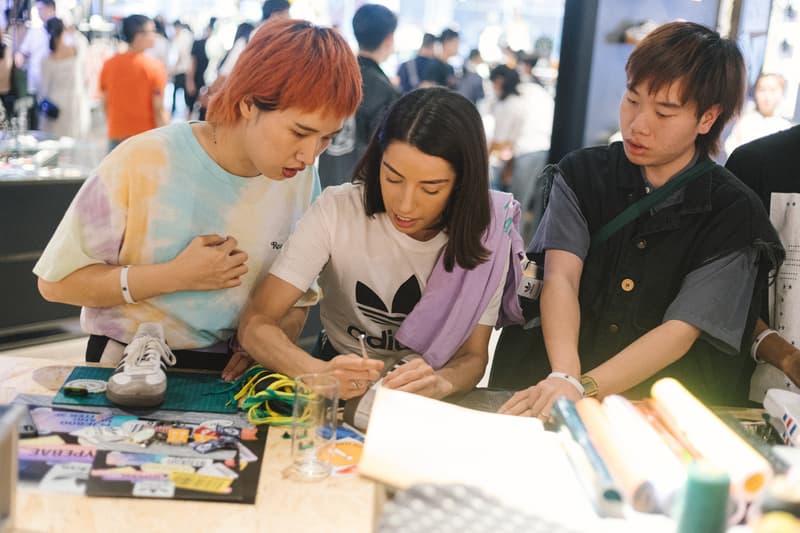 1 of 27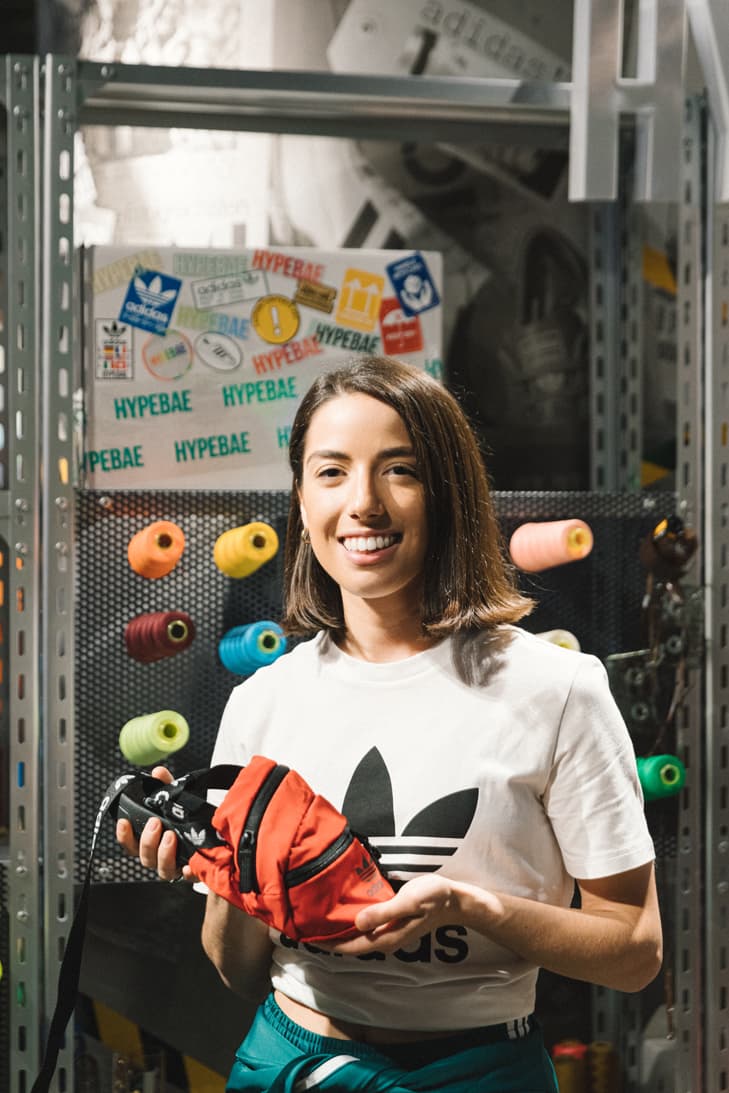 2 of 27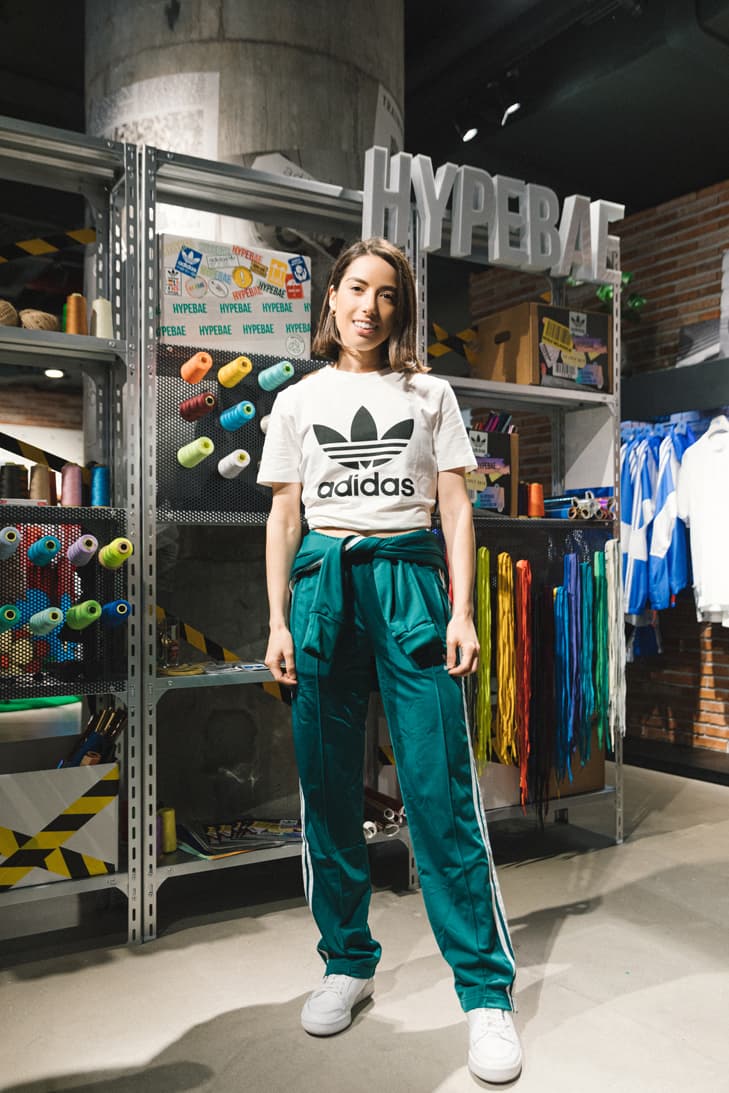 3 of 27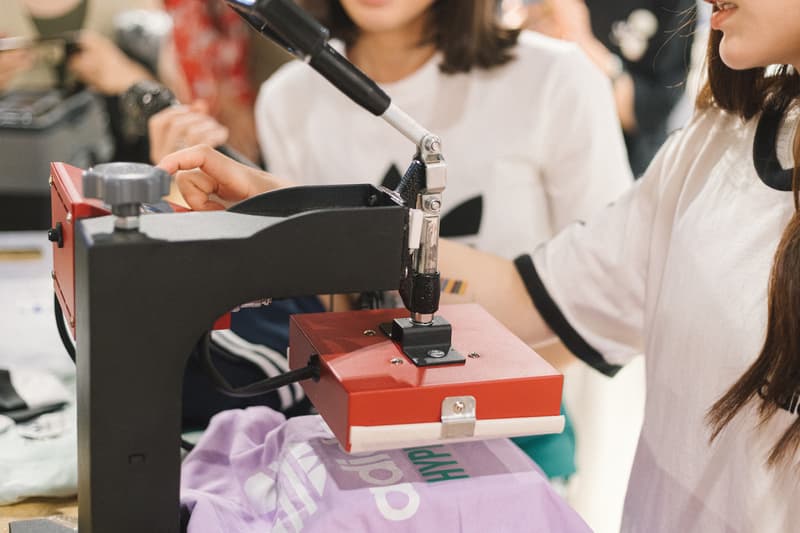 4 of 27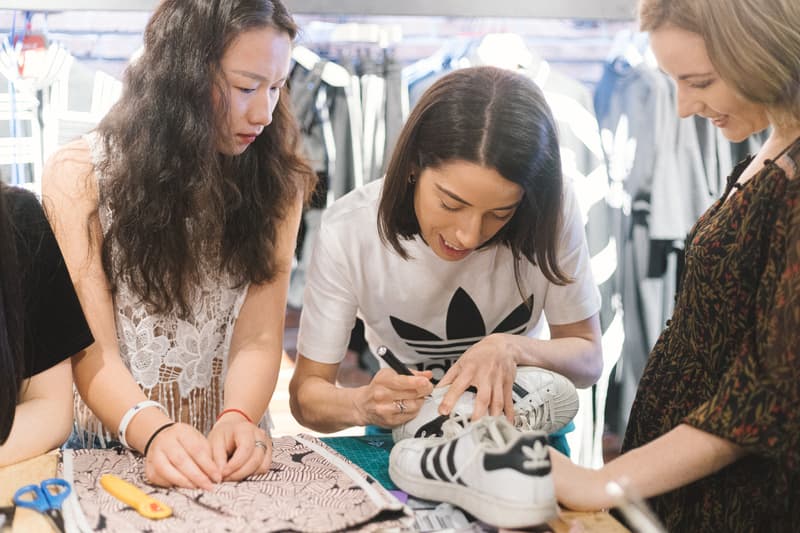 5 of 27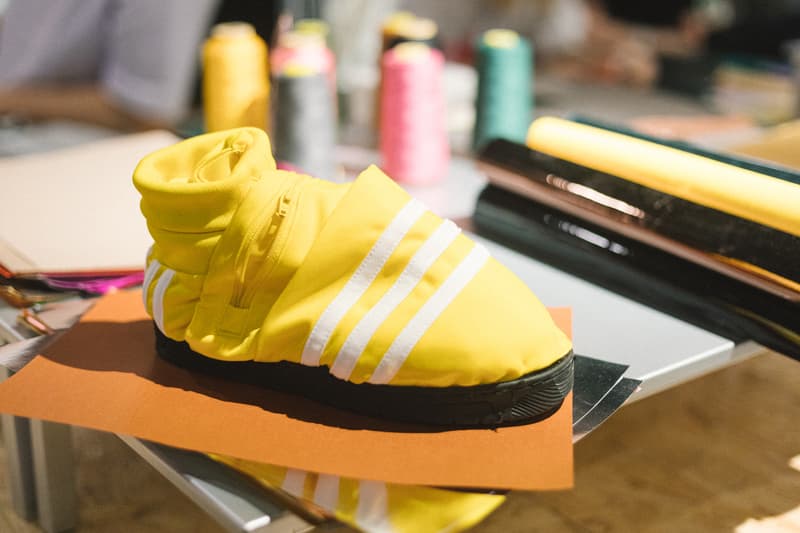 6 of 27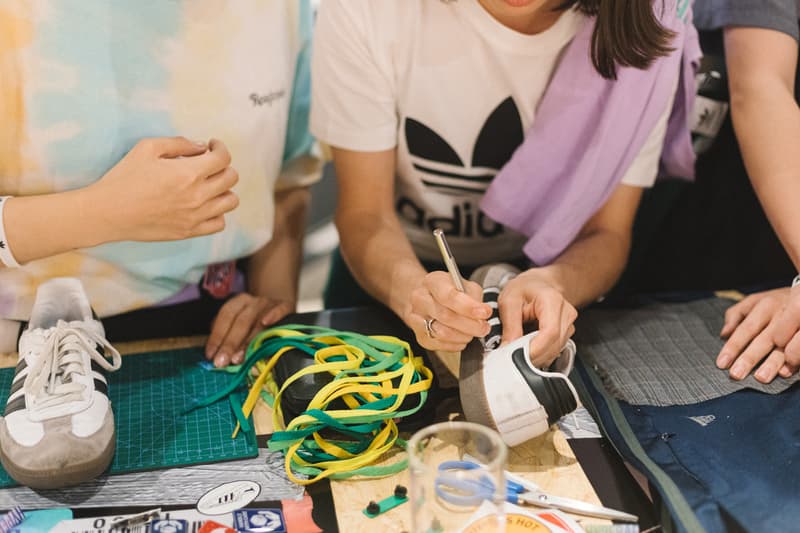 7 of 27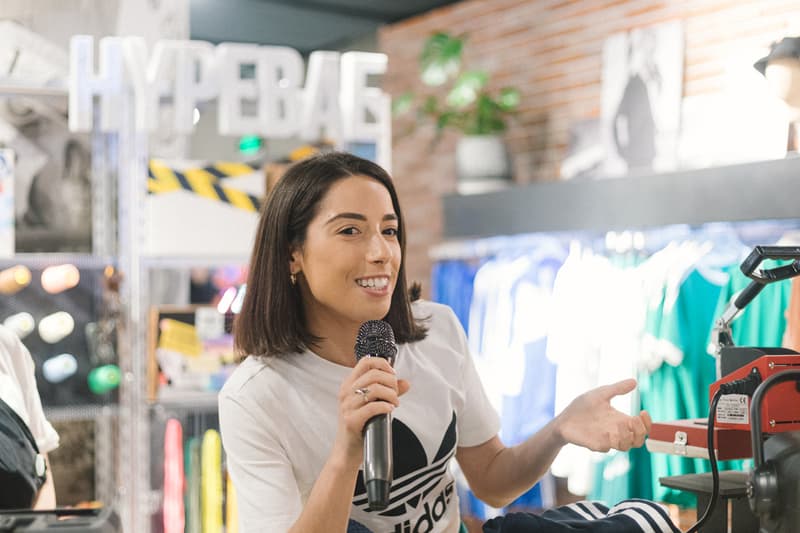 8 of 27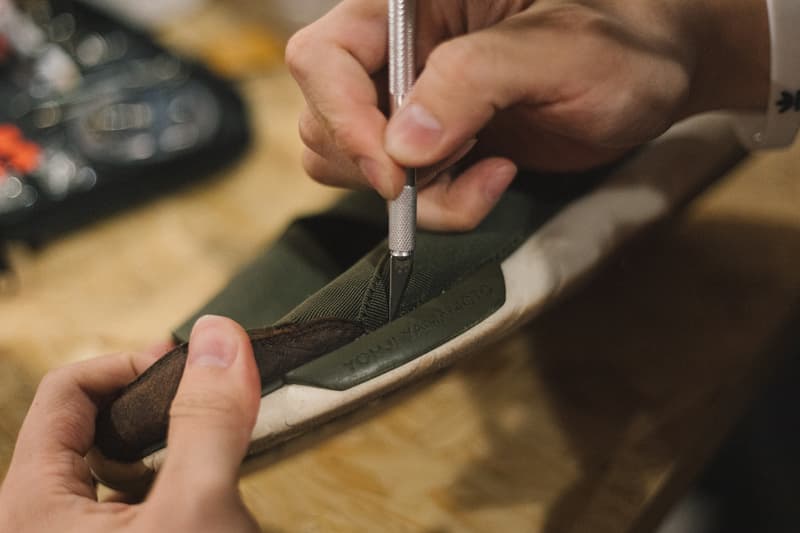 9 of 27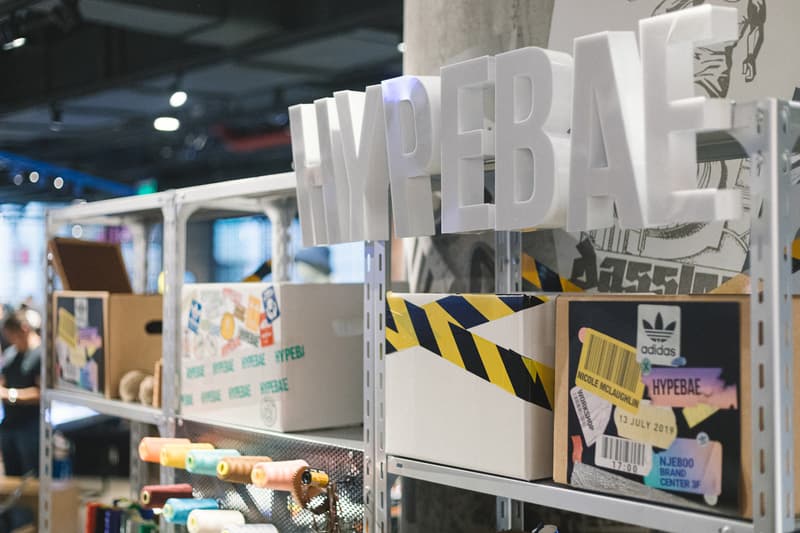 10 of 27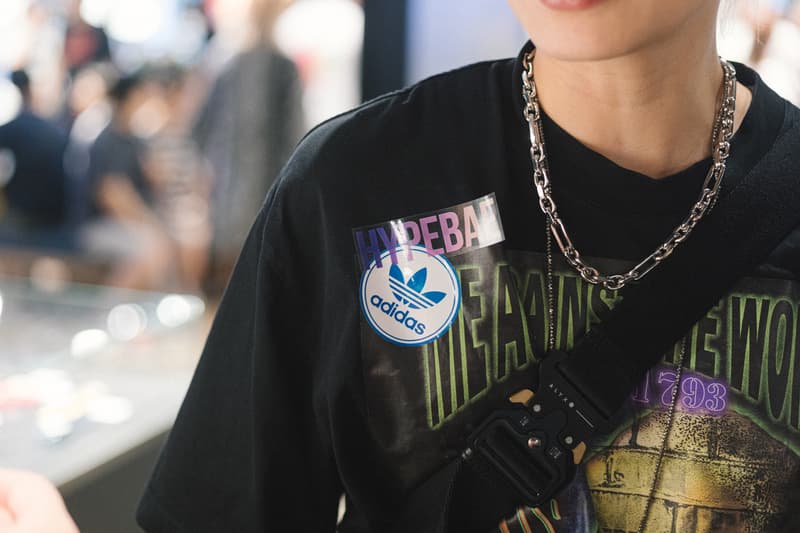 11 of 27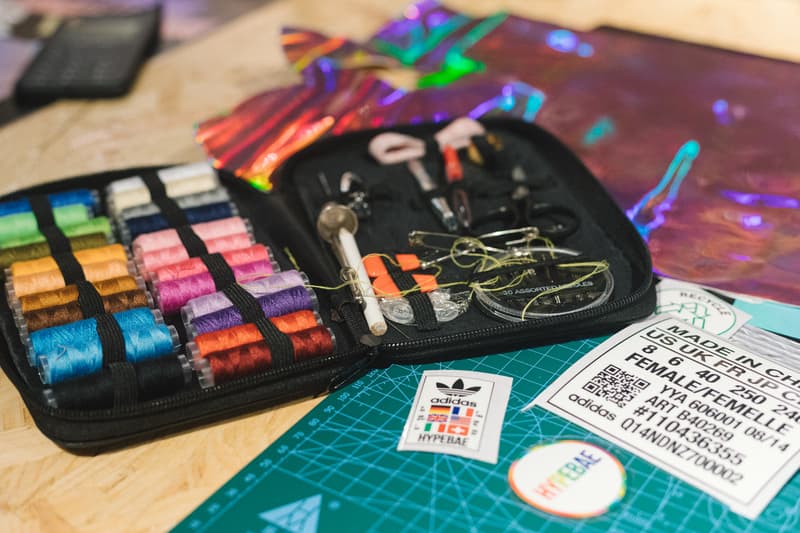 12 of 27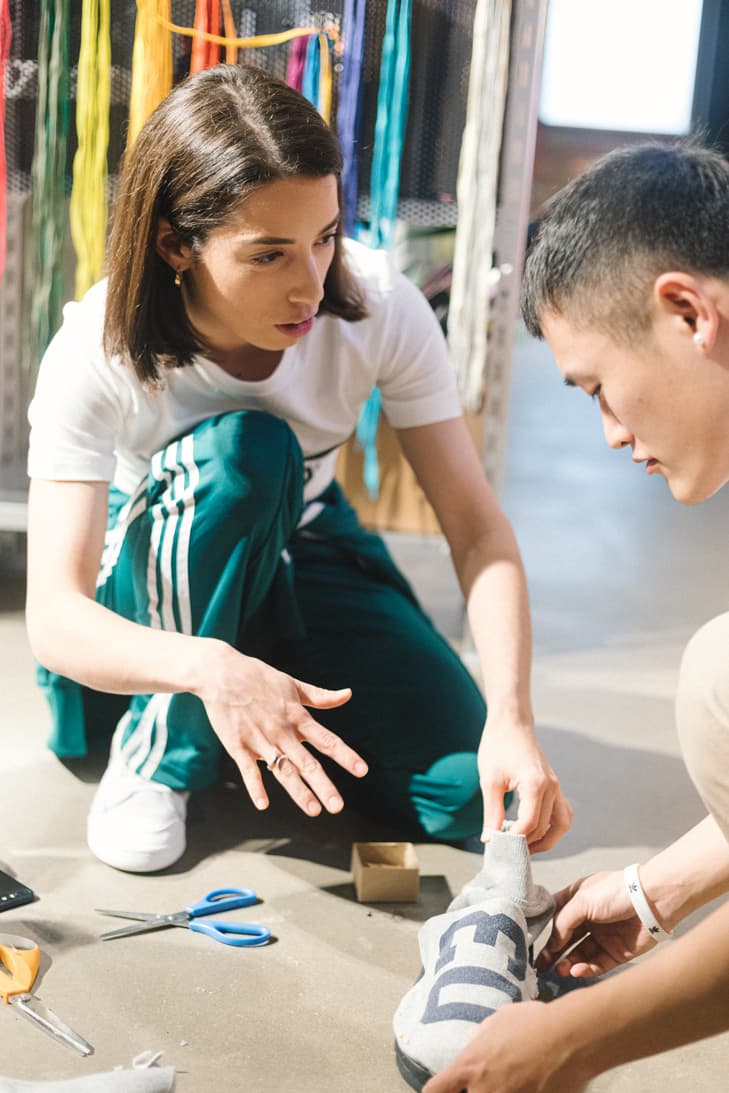 13 of 27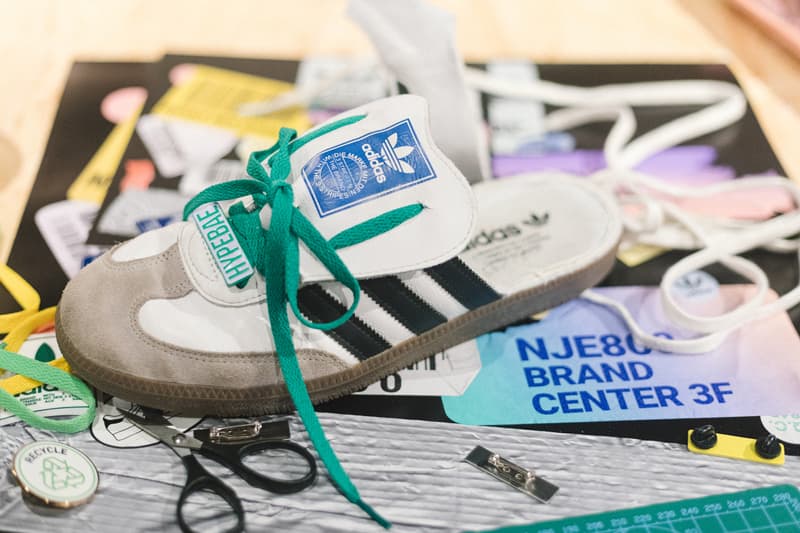 14 of 27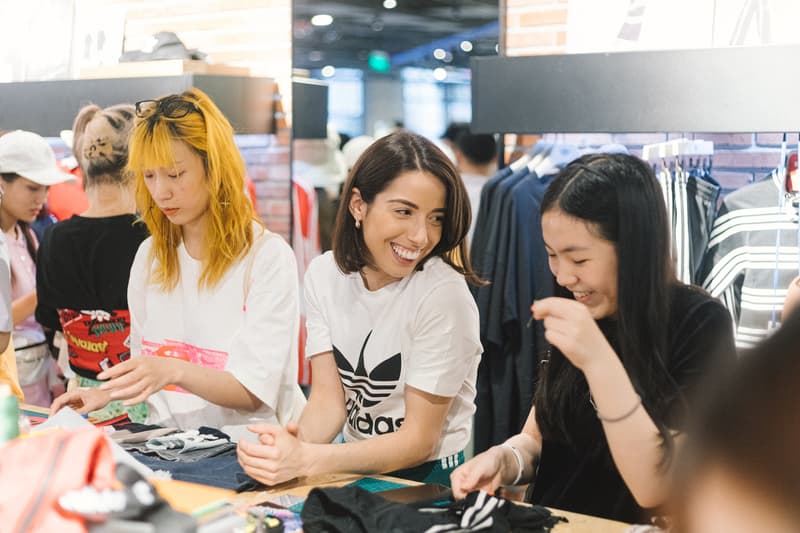 15 of 27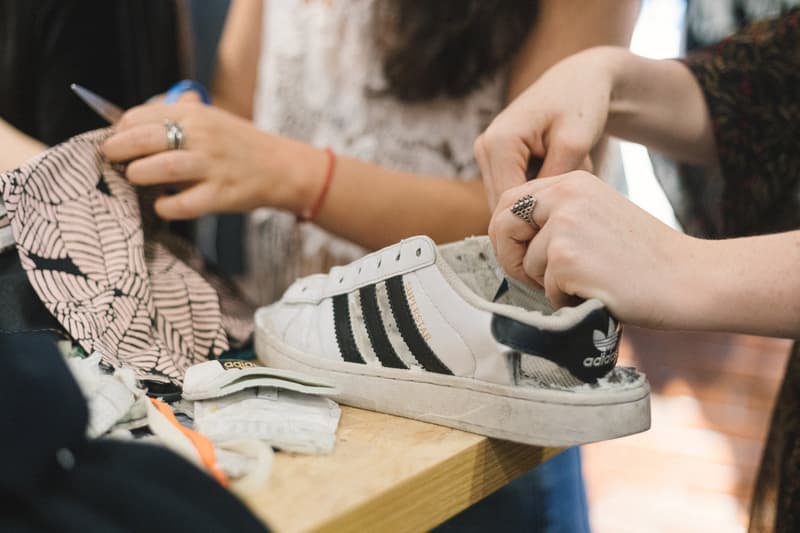 16 of 27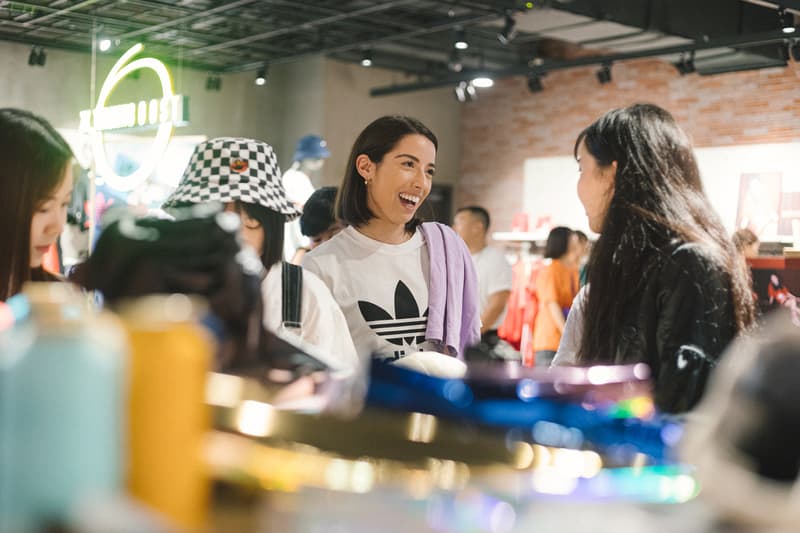 17 of 27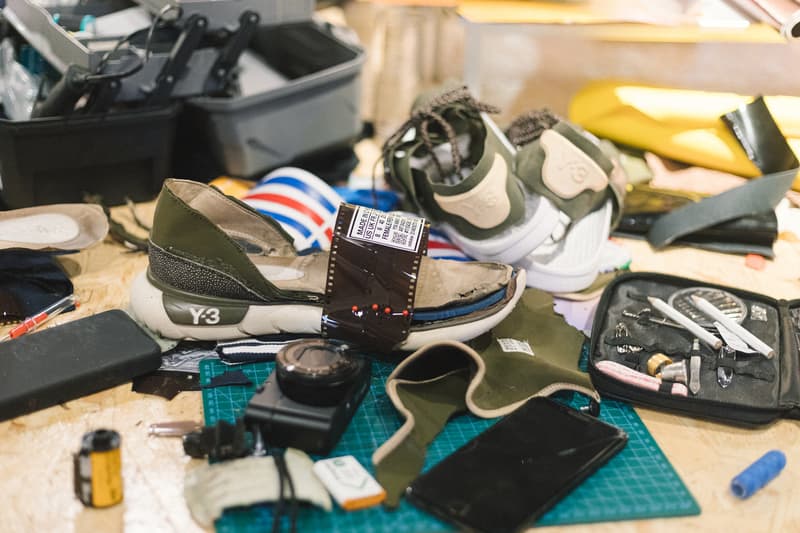 18 of 27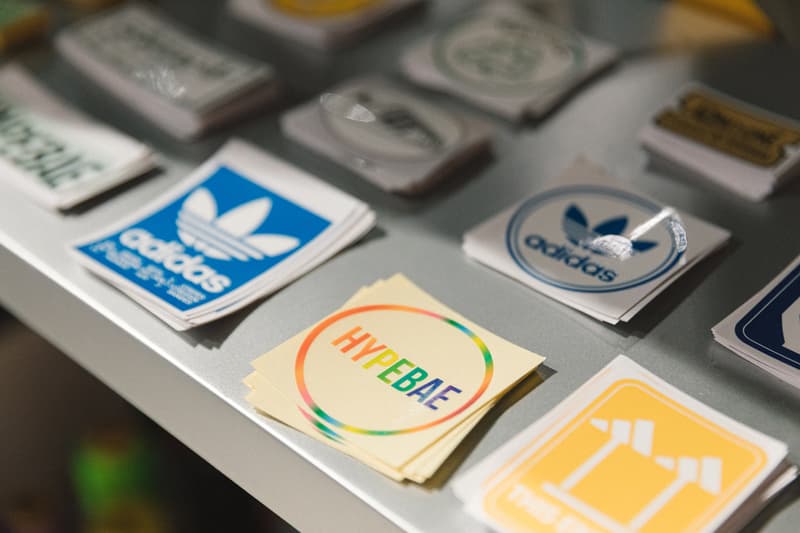 19 of 27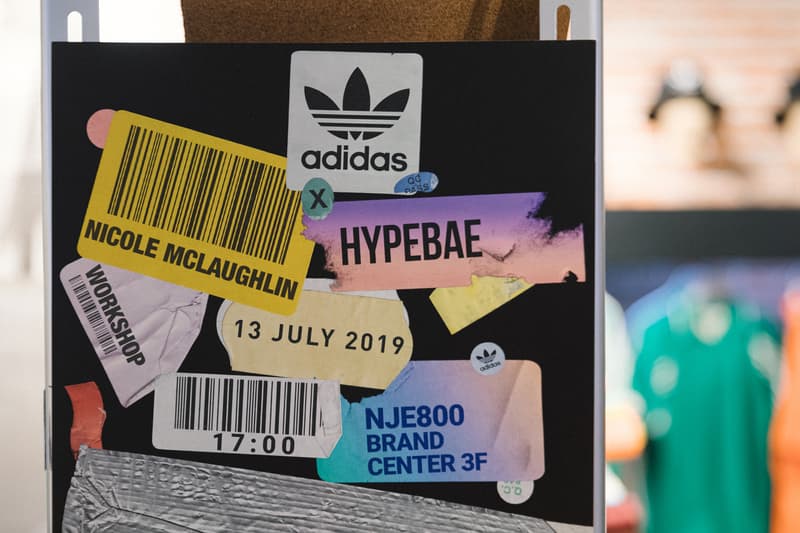 20 of 27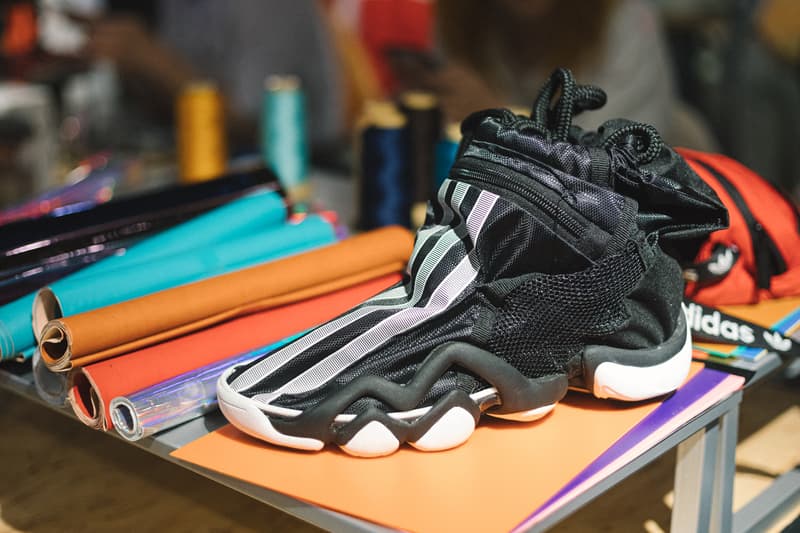 21 of 27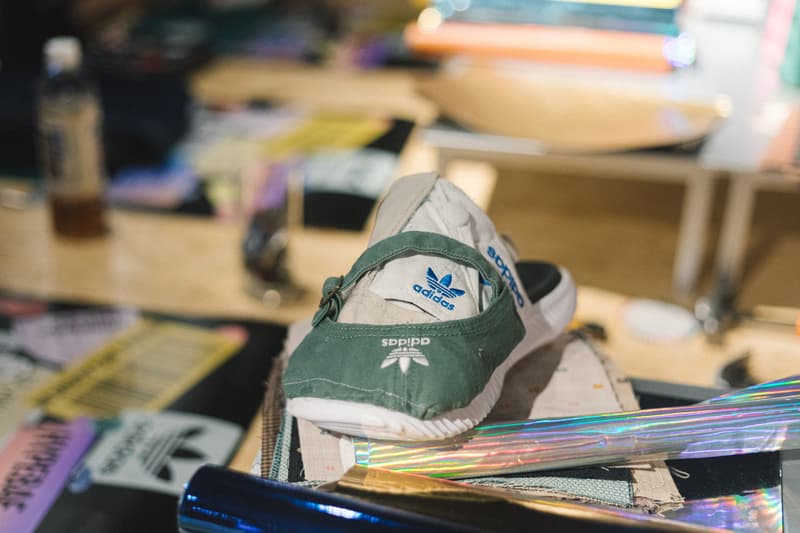 22 of 27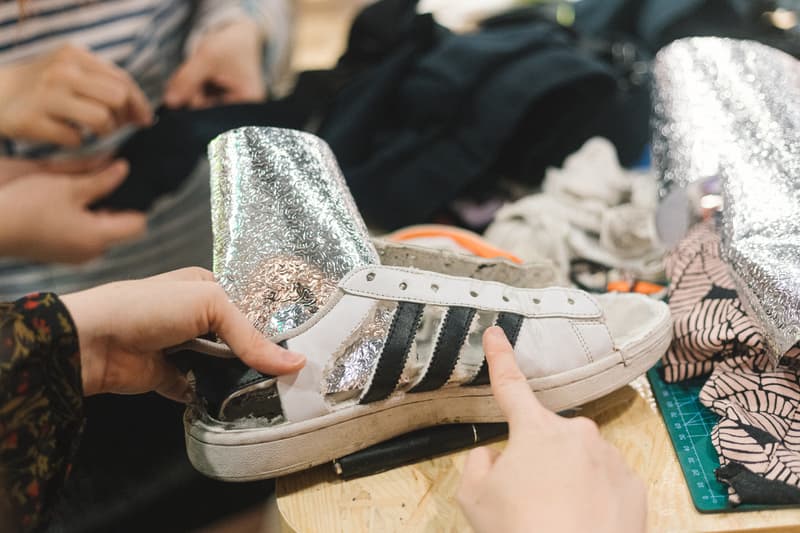 23 of 27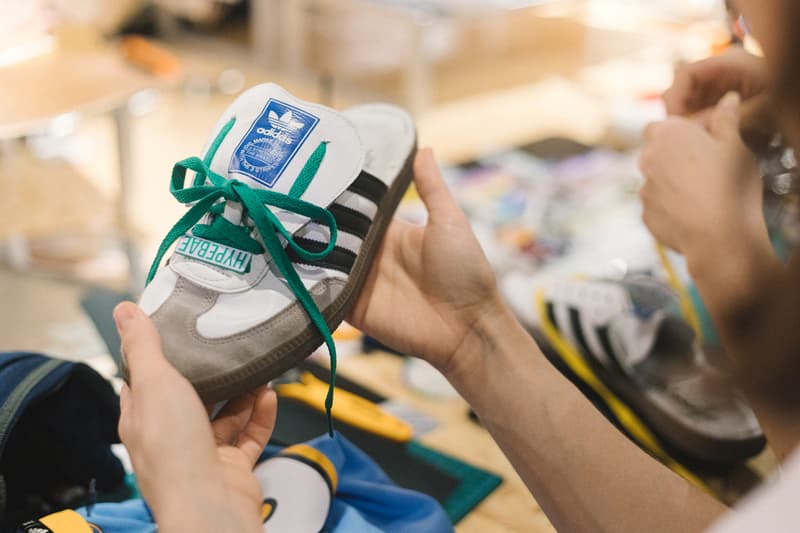 24 of 27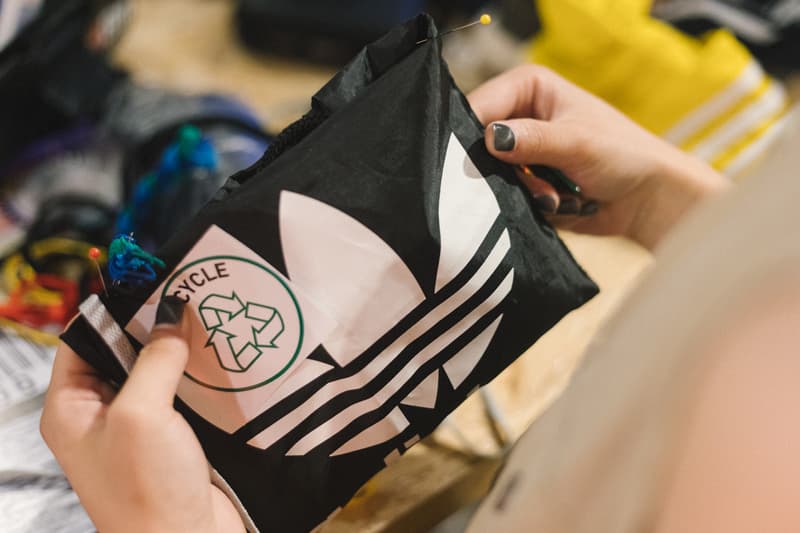 25 of 27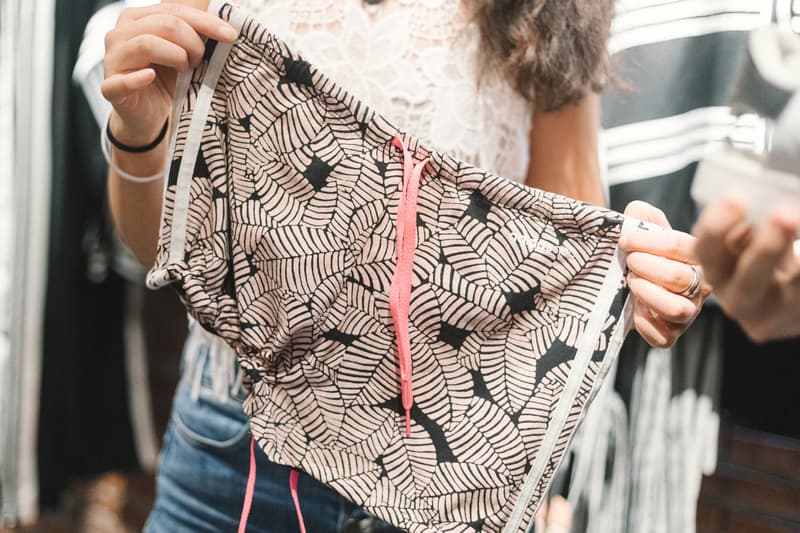 26 of 27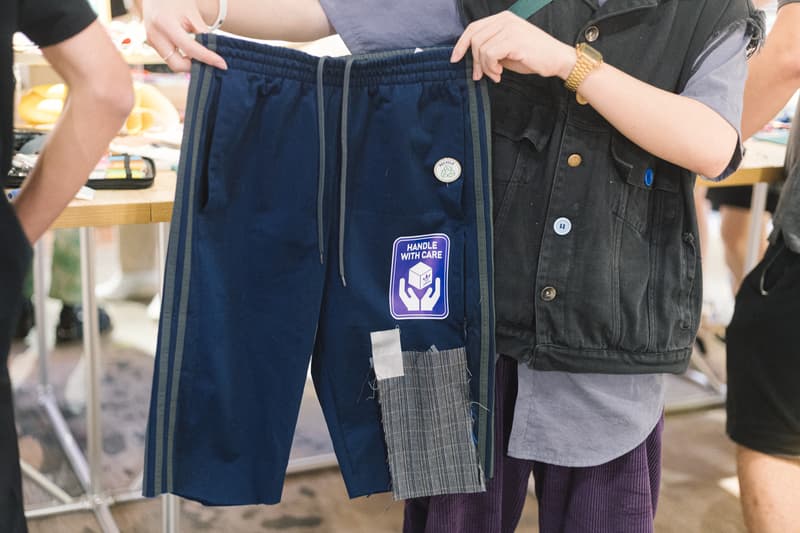 27 of 27
Fashion
Artist Nicole McLaughlin Joins Us For an Upcycling Workshop With adidas in Shanghai
Take a look behind the scenes.
Artist Nicole McLaughlin Joins Us For an Upcycling Workshop With adidas in Shanghai
Take a look behind the scenes.
In the efforts of making the fashion world a more sustainable place, upcycling has become a keyword for artists and brands like Frankie Collective. Nicole McLaughlin, an artist who recently took social media by storm by sharing images of her reworked items, joined us over the weekend to host an upcycling workshop session in partnership with adidas.
For those who don't already know, McLaughlin was a graphic designer for Reebok and reworks items like clothing and shoes to create something completely new. Some of her recent works include a pair of shorts patchworked with Polo shirts, shoes made with badminton birdies and another pair made using Carhartt beanies. With her success, she also introduced her own web store in May.
As a collaboration event with adidas, the workshop took place in Shanghai where guests were invited to learn from the artist herself on how to upcycle items from their wardrobe. Some guests brought in their own sneakers to recreate them into unique pieces by adding extra elements like HYPEBAE logo stickers, pins and more.
Scroll through the gallery above to take a look at some of the behind-the-scenes moments from the event.
---
Share this article