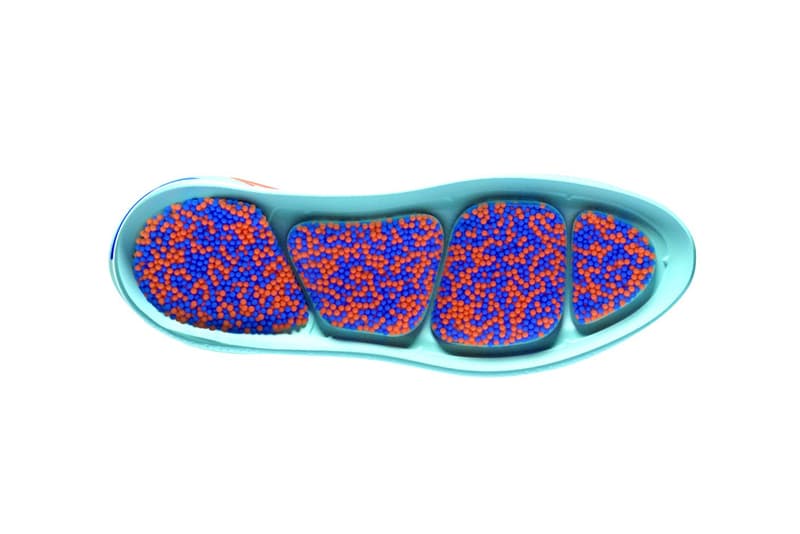 Footwear
Nike Faces Backlash for Its New Joyride Sneaker Silhouette
Some are calling it a step back for the environment.
Nike Faces Backlash for Its New Joyride Sneaker Silhouette
Some are calling it a step back for the environment.
Nike has recently introduced a brand new Joyride sneaker silhouette that uses an innovative cushioning system made from tiny beads. The development of this new sneaker sole technology was no easy feat, taking over ten years to create through testing over 150 different types of materials.
The bead pod technology results in giving the sole's foam the ability to expand to the mold of your feet, creating a personalized footbed just for you. This not only helps with overall comfort but reduces the harshness that comes with running on various surfaces. While this technological advancement is exciting to some, others are not quite as happy with the product.
Just one day after the Swoosh brand announced the Joyride release, Gizmodo posted an Earther opinion piece calling out the footwear giant for adding to the world's plastic pollution problem. The conversation around the damage that foam and plastic microbeads cause to the environment is nothing new. Andrew Liszewski, the author of the article, compares the beads to what can be found in beauty and hygiene products, writing:
"Once used and washed down a bathroom drain, they end up in lakes, rivers, and the oceans as microscopic pollution that's nearly impossible to clean or filter. Making matters worse, the plastics used in microbeads absorb other pollutants and toxins and end up inside wildlife, and eventually make their way up the food chain."
While the author is aware that the beads used in the Nike sneakers aren't as small and are contained in the shoe rather than getting washed down the drain, he points out that shoes get worn out. When they get tossed in the trash, the beads can still find their way into the environment and cause harm. In response to the article, a Nike spokesperson released the following statement:
"Nike is committed to creating a more sustainable future and protecting the future of sport. Like all athletic footwear, Joyride can be recycled through Nike's Reuse-A-Shoe program and transformed into new products. We have also been actively exploring the source of microfibers and working with the sporting goods industry and other industries to understand the issue and identify long-term scalable solutions."
While you're here, take a look at four of our favorite sustainable sneaker options.
---
Share this article