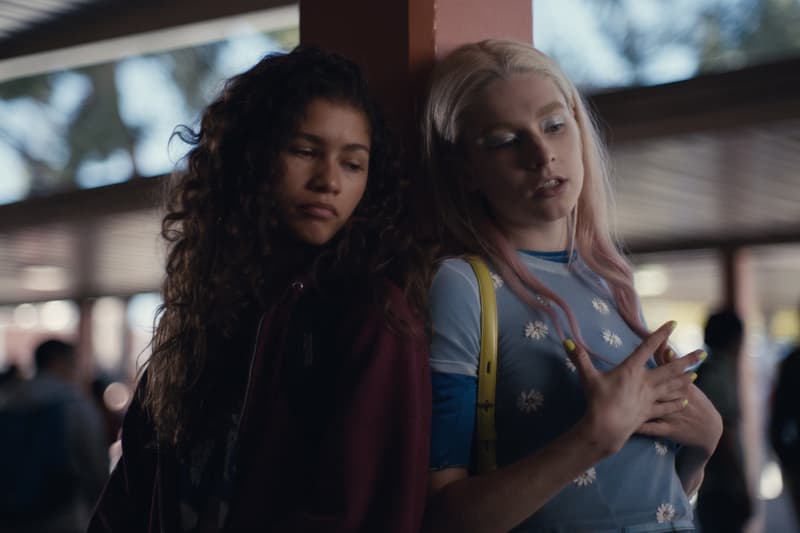 Film & TV
4 TV Shows You Should Be Watching If You're Obsessed With HBO's 'Euphoria'
You don't want to miss out on these binge-worthy series.
4 TV Shows You Should Be Watching If You're Obsessed With HBO's 'Euphoria'
You don't want to miss out on these binge-worthy series.
HBO's high school series Euphoria has been at the tips of everyone's tongues recently. The show pulls at our heartstrings thanks to the scenes that make us think back to our high school filled with games, field trips and more. The characters played by Zendaya, Hunter Schafer and Barbie Ferreria each command the scenes they play a part in. There's something about the chemistry amongst these select few and the other characters that keeps us tuning in week after week.
Needless to say, it's apparent that strong female leads are experiencing a moment in television right now. Euphoria is one of many at the moment that is reigning supreme alongside series like Netflix's Spike Lee reboot, She's Gotta Have It, STARZ's Vida, which sheds light on Latinx culture in California, and HBO's critically acclaimed series Insecure, brought to life by Issa Rae.
Below, we're highlighting some of the best scripted series you should be watching if you're into Euphoria. 
In other entertainment news, check out all the shows and movies arriving on Netflix next month.
Spike Lee's modern take on his film She's Gotta Have It released its latest season not too long ago. In Season 2, the main character Nola Darling played by Dewanda Wise faces a myriad of issues. Opal (Ilfenesh Hadera) is still in the picture and so are the other usual suspects from the previous installment of the show: Greer (Cleo Anthony), Marz (Anthony Ramos) and Jamie Overstreet (Lyric Bent). The cinematography is one of the reasons we can't stop watching. The expertly filmed shots are fused with notions digging into topics such as politics and gentrification that's currently wreaking havoc on Brooklyn.
Vida recently completed its second season at STARZ after officially premiering last year in May. The Los Angeles-based drama was created by executive producer Tanya Saracho and explores the relationship between two Mexican-American sisters. In the first season, the siblings are faced with the moving back to Los Angeles after their mother dies in the very first episode. Lyn (Melissa Barrera) the younger sister is a free spirit while Emma (Mishel Prada) is authoritative and honestly a bit bossy. The show centers around their mother's bar Vida which was passed on to the two after her death. The second season dives deeper into their lives, with Emma addressing her queerness, the issues facing the bar and the Latinx community in Los Angeles.
HBO's Insecure isn't returning to television until next year, but that shouldn't stop you from catching up on the show right now. The main character Issa (Issa Rae) is memorable for her social awkwardness paired with the fact that sometimes her life is a complete mess. In each season, she is faced with some type of adversity whether it be work drama, relationship issues or even friend problems. What keeps us returning each season is Issa's resilience and her ability to laugh at some of her problems after moving past them. The talented cast featuring Molly (Yvonne Orji), Lawrence (Jay Ellis), Daniel (Y'lan Noel) and others add their own personalities and drama to the show as they face corporate America, dating and what its like to be black in Los Angeles.
Helmed by the award-winning director Ava DuVernay, OWN's series Queen Sugar is a must-watch if you love shows with strong women leading the storyline. This series which is shot on location in Louisiana focuses on three siblings Ralph Angel (Kofi Siriboe), Nova (Rutina Wesley) and Charley (Dawn Lyen-Gardner) who are forced to reconnect after the death of their father. Each sibling leads a complicated life and what the show does expertly is intertwine them and provide a glimpse at why they need one another. What's refreshing about Queen Sugar is the depth of the series and how it dives into issues such as incarceration, tragedy and redemption.
Image Credit

Eddie Chen/Hbo
---
Share this article