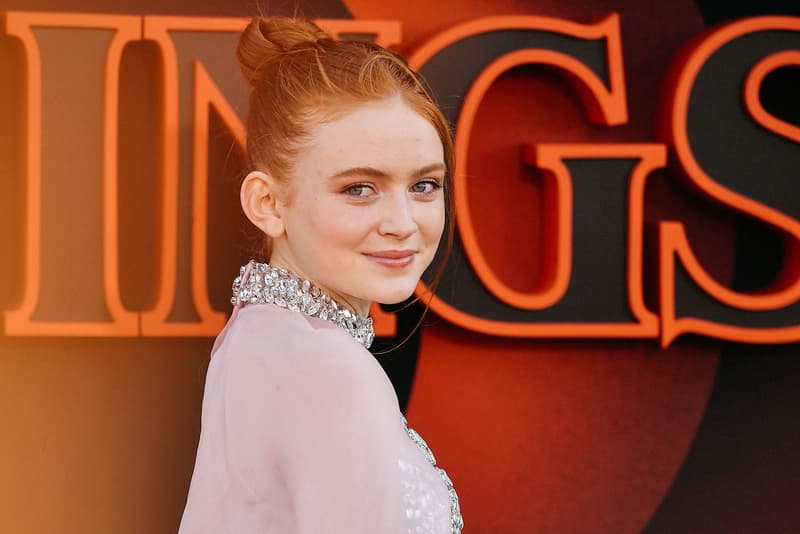 Film & TV
Here Are 5 Facts You Didn't Know About 'Stranger Things' Star Sadie Sink
Guess how much she earns per episode.
Here Are 5 Facts You Didn't Know About 'Stranger Things' Star Sadie Sink
Guess how much she earns per episode.
If you've watched all three seasons of Netflix's Stranger Things, you should know by now that along with Eleven, played by Millie Bobby Brown, Max is one of the coolest characters we've come across. The role is played by Sadie Sink, and we're dying to know more about the actress who appeared on the show from season 2 as Billy's stepsister. Keep reading for interesting facts you didn't know about the star.
In related news, take a look at the top fan theories for Stranger Things 3.
1. Sadie started her career in theater.
While she made her breakout through Stranger Things, Sadie began her acting career in theater. After watching Disney's High School Musical, she tried acting with her brother at home which led to her mom signing her up for drama classes. In 2012, she performed on Broadway in the musical Annie, and later made her television debut on The Americans followed by American Odyssey.
2. She earns $150,000 USD per Stranger Things episode.
According to IMDb, Sadie originally signed with Netflix for $23,000 USD per episode for the show's second season. Her value increased, however, after she became a fan-favorite and for the third season she earned $150,000 USD per episode, meaning she's made more than $1 million USD in the latest season alone.
3. She's vegan.
After starring in The Glass Castle in 2017, Sadie decided to go vegan. Her decision was greatly influenced by fellow actor Woody Harrelson after they spent a lot of time together on set. In an interview with Vegan Life magazine, she states that she "did it mainly for the animals, but then also the environment as well. I think a lot of people do it for health reasons also and I think that's great but I consider that when you're vegan, the health benefits are a bonus. The most important thing to me is that I"m helping the animals and environment."
After her breakthrough in Stranger Things 2, Sadie made her runway debut in 2018 Undercover's FW18 show. The actress was only 15 years old at the time, and also modelled for Miu Miu and Kate Spade.
5. She's real-life besties with Millie Bobby Brown.
Just as seen in season 3, Sadie is best buds in real life with Millie Bobby Brown. The two actresses travelled to Cabo two years ago with their families, and even made "a pact to get married and move to the south of France."
Share this article