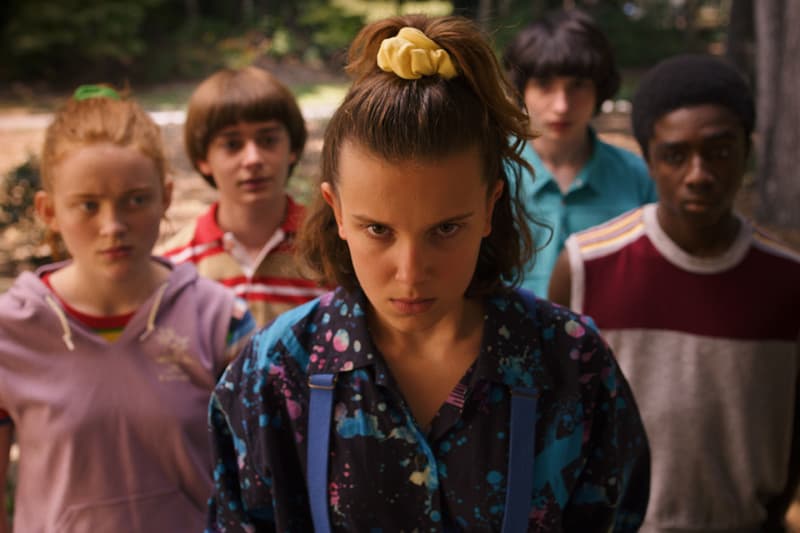 Film & TV
The Top Fan Theories for 'Stranger Things' Season 3 (Spoiler)
We need answers to these burning questions.
The Top Fan Theories for 'Stranger Things' Season 3 (Spoiler)
We need answers to these burning questions.
If you've been on the emotional roller coaster that is Stranger Things Season 3, your mind is probably overwhelmed with questions about all the subtle hints embedded in the new episodes, as well as speculations on what will happen to the characters next. Viewers will have to wait to find out if their theories will pay off in future episodes of the Netflix series, but here are some of the burning questions that the Internet is dying to have the answers to after yet another terrific season.
While you are here, read about the Scoops Ahoy pop-up ice cream shops you can visit in real life.
Warning: This post contains spoilers.
1. Is Hopper alive and jailed in Russia?
Audiences are shocked and saddened to see that Hopper is trapped standing next to the exploding machine in the top secret Russian base. While the ending of Season 3 seems to suggest Hopper's death, fans believe that the police chief of Hawkins may actually still be alive.
In the post-credit scene, we're taken to a prison in Kamchatka, Russia where two soldiers are seen looking for an inmate to feed the demogorgon in the basement of the facility. "No, not the American," says one of the soldiers as he walks past a cell, seemingly suggesting that the person who's locked up inside could be Jim Hopper.
In an interview with Entertainment Weekly, David Harbour neither confirms or nor denies this fan theory:
"I mean, I have no idea! I have no idea! I mean that, of course, is my hope too. It seems pretty crazy though. You know, that machine went off and blew up and Hopper seemed to be trapped there. He did glance around a little bit, but he seemed to be trapped and the machine exploded. And then you cut to, what was it? It starts with a 'K' or something – some town in Russia, right? Where there's some American and there's some other prisoner. I don't know, I mean it seems strange. I don't know how though."
Could we be seeing dad Hopper again in the future? Only time will tell.
2. Is "The American" Dr. Brenner?
On Reddit, however, fans are speculating that the American prisoner is actually Dr. Brenner (AKA "Papa" from Seasons 1 and 2). As user CSEnzley writes, when Season 2 was released back in 2017, the Duffer Brothers confirmed in an interview that Dr. Brenner is still alive, and it's possible that he's held captive by the Russians given the setting of the show:
"More of a reason for Brenner to no longer remain on US soil is when we consider how valuable his experience with the Upside Down is and how determined that murderous sociopath was to complete his work he was probably looking for an opportunity to continue it.

It is the Cold War after all so it all leads to Dr. Brenner working (or being forced to work) with the Russians. This alone would explain how they got their start and how they know so much already in a small amount of time."
3. Has Eleven lost her powers entirely?
Towards the end of Season 3, Eleven loses her powers after being bitten by the Mind Flayer, and is subsequently unable to move or crush even a Coca-Cola can. Weeks after the battle of Starcourt, she still doesn't seem to have recovered completely and as she's packing up for her new home, El fails to reach the plush toy placed high up in her closet. Are all of these hinting that Eleven will live as a regular kid from this point onwards? Or will she regain her powers in Season 4?
4. What about Will Byers' sexuality?
With the introduction of the series' first openly gay character, Robin, Season 3 of Stranger Things is undoubtedly its queerest yet. Fans of the show have even taken to Twitter to discuss Will Byers' sexuality, particularly in relation to events that take place in the third episode titled "The Case of the Missing Lifeguard."
In perhaps one of the most heart-wrenching scenes from this season, Will storms out of the room as he becomes frustrated with Mike and Lucas, who are too preoccupied with their girlfriends to play D&D. Will vents his anger at Mike and mocks him for being too interested in "swap[ping] spit with some stupid girl." And when Mike claps back, saying "It's not my fault you don't like girls," Will is stunned and upset by the statement.
It remains unclear whether Will isn't yet at the stage of fancying girls, or if the character simply isn't interested in girls.
Will Byers is gay. MAKE ME CHANGE MY MIND. pic.twitter.com/4yXKfPA36M

— Céline (@CelineLovesCal) July 5, 2019
will byers said gay rights pic.twitter.com/17CNOnitjD

— mira (@pIeuvior) July 4, 2019
In a since removed Instagram post, Noah Schnapp weighs in on the speculations:
"So I thought it would be time to jump into the conversation. I've been reading stuff for a while. I think everyone here is missing the point. An author called Gary Schmidt came to speak at our school this week and he said that good stories aren't supposed to leave you with answers because then you never question yourself and you forget about it. A good book, or a good show leaves a lot of unanswered questions but makes you think. Which is what you are all doing.

For me, Will being gay or not is besides the point. Stranger Things is a show about a bunch of kids who are outsiders and find each other because they have been bullied in some way or are different.

Does being sensitive, or a loner, or a teenager who likes photography, or a girl with red hair and big glasses, make you gay? I'm only 12 but I do know we all relate to being different. And that's why I think the Duffers wrote the show the way they did. So you can ask all these questions. I hope the real answer never comes out!"
If you ask us, we're here for whatever makes Will happy, especially after all the trauma he has to go through in the first two seasons of the show. It's only fair that Will gets to be himself again.
Share this article