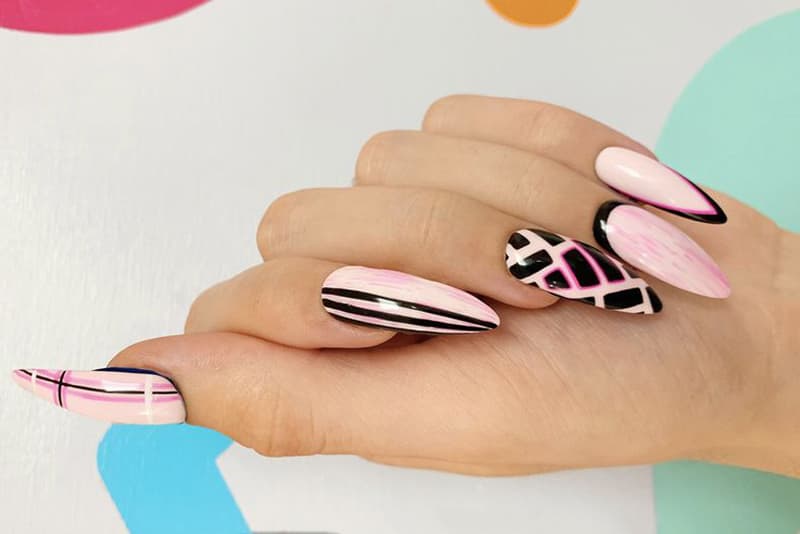 Beauty
The Best Press-On Nail Brands to Try If You're a Beauty Enthusiast
Our editor-approved selects include The Nailest, Marmalade Nails and more.
The Best Press-On Nail Brands to Try If You're a Beauty Enthusiast
Our editor-approved selects include The Nailest, Marmalade Nails and more.
When you think of press-on nails you might think of your mother or your grandmother. As the years have passed, nail companies have begun to understand that younger beauty enthusiasts actually are also into press-ons. Not only is this style convenient, but it is also cost-effective and alleviates you from having to spend a few hours in the salon. If you're sold already, we've handpicked the best brands you should be trying out right now if the bougie atmosphere of boutique nail salons isn't your cup of tea, or if you simply don't like your time being wasted.
Keep scrolling to learn about the top press-on nail brands you should be paying attention to.
If KISS sounds familiar to you, it's probably because you spotted this brand in your local convenience store in the nail care section growing up. If you're looking to gently jump into press-on nails, this pick offers a great option for beginners who aren't too used to different styles and shapes. KISS' quality products are offered in over 100 countries worldwide. Pricing starts at $8 USD per set.
Static Nails are ideal for those who aren't into extravagant nail designs. What's great about these products is the fact that you can actually cut, file and shape these nails into what you'd like them to look like. Arriving in different styles including coffin, round and stiletto, you're free to tweak select variations as you see fit. Each pack features 24 nails in 12 sizes alongside non-damaging glue, a buffer and a nail file. You may purchase this brand conveniently online at Nordstrom. Pick up a set for $14 USD.
Marmalade Nails is for the friend in your group chat who always wears an eccentric set. The distinct shapes this brand has available include stiletto, coffin, square, and round. For those who are into jelly-inspired and matte-finished sets, this brand has got you covered as well. In each pack, you'll find 24 nails in 12 sizes, a miniature file, a mini manicure stick and a removal tool. Pricing starts at $15 USD per set.
If you're all about looking lavish on a budget or just enjoy treating yourself every now and then, The Nailest is perfect for you. This option serves up luxury press-on nails without the headache of spending hours in a salon. The "Baby Boomers" style comprised of simple, classic and clean designs is available at $32 USD per set. Each pack is made up of 10 nails and there is an option for 20 if you're unsure of your actual size.
Share this article