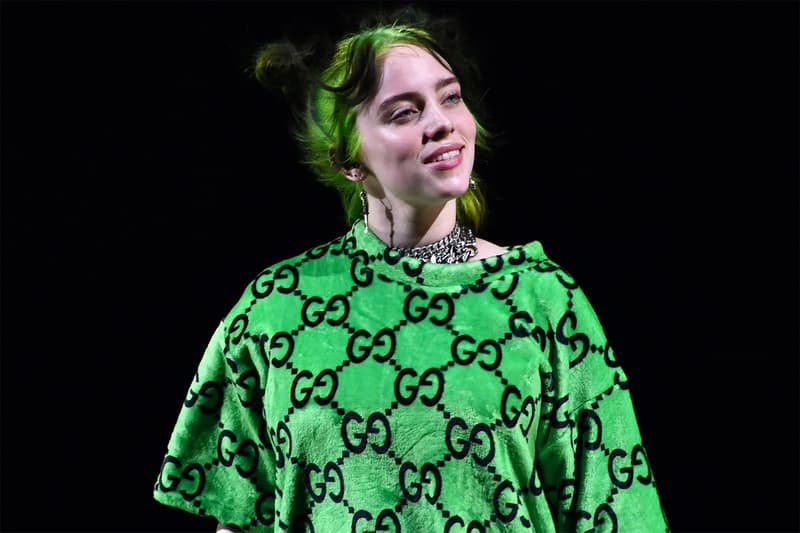 Culture
Billie Eilish Opens up About Slut-Shaming & Sleep Paralysis in 'V Magazine' Interview
People are praising her signature style in the wrong way.
Billie Eilish Opens up About Slut-Shaming & Sleep Paralysis in 'V Magazine' Interview
People are praising her signature style in the wrong way.
In a recent interview with Pharrell Williams for V Magazine, Billie Eilish opened up about her signature style, saying that she chooses to wear baggy clothes to keep a part of herself private. The singer also touches upon some misconceptions about how people compliment her for looking a certain way, yet shaming the rest for dressing another.
"It's a weird thing because I know a lot of what I hear is a positive or people trying to be positive about how I dress; how I am never really out there wearing nothing, or wearing dresses. I've heard that," Billie said. "[Even] from my parents, [the] positive [comments] about how I dress have this slut-shaming element. Like, 'I am so glad that you are dressing like a boy, so that other girls can dress like boys, so that they aren't sluts.' That's basically what it sounds like to me. And I can't [overstate how] strongly I do not appreciate that, at all."
While these weren't the exact comments made by people, Eilish feels as if there are still underlying slut-shaming elements when it comes to people praising the way she styles herself with baggy clothes at the expense of other girls wearing more revealing items. The singer clarified that the way she dresses shouldn't be compared to how others dress because everyone has their own style and preference.
"I have never, ever looked at a girl who feels comfortable in her clothes, body, and skin and thought, 'Ew, that's gross, she is showing too much,' or, 'I wish people wouldn't wear that.' I have never in my life felt that way," Billie said. "I have always supported and f*cked with and just loved when a woman or a man or anyone in the world feels comfortable in their skin, their body, to show just whatever they want. I don't like that there's this weird new world of supporting me by shaming people that [may not] want to [dress like me]."
In addition to the interview, Eilish shared how her experience with sleep paralysis and nightmares influenced her album When We All Fall Asleep, Where Do We Go?
"It takes me hours to fall asleep. I only last year started having sleep paralysis, but I would say that might be one of the worst things in the whole world," she said. "I just have been imprisoned in my nightmares, night terrors, lucid dreams, and sleep paralysis. At a certain point I was like, 'Yo, this is ruining my personality. There was a point where I was having the same nightmare for two months, and it was getting into my head. It was making me talk different, it was making me treat people different, and kind of maneuver different."
Unfortunately, the nightmares never stopped despite her trying to channel that experience into her art. "If anything it made it worse because I kind of spooked myself," she said.
In other entertainment news, MTV VMAs has announced new categories and the red carpet pre-show performers.
Share this article