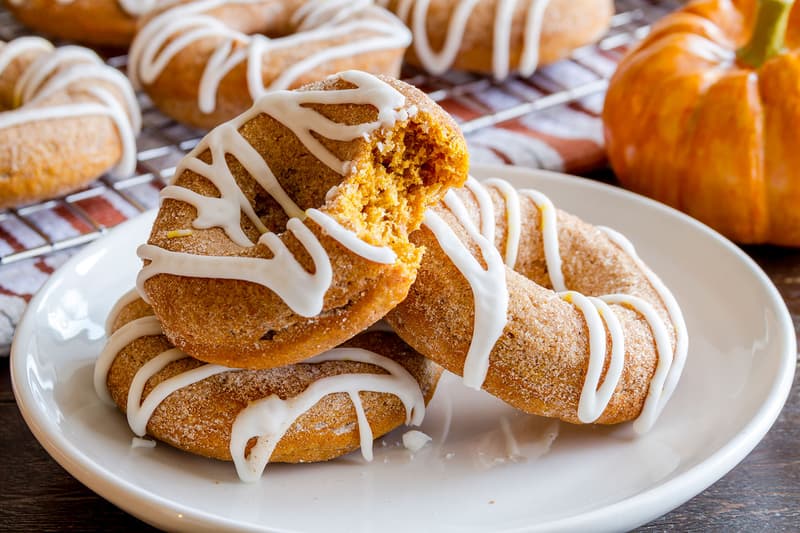 Culture
Get Cozy With Dunkin' Donuts' Early Fall Launch, Featuring Pumpkin Spice & More
It will also be renaming some of its restaurants to Pumpkin' Donuts.
Get Cozy With Dunkin' Donuts' Early Fall Launch, Featuring Pumpkin Spice & More
It will also be renaming some of its restaurants to Pumpkin' Donuts.
If you love cozy fall and winter flavors like pumpkin spice, this year is yours. Along with a pumpkin spice-flavored iteration of SPAM, Dunkin' Donuts will be releasing its fall menu earlier than ever. Selections include returning items from previous years along with new additions like apple cider flavors.
The company announced the news earlier this week in a statement. "The calendar and climate still say summer, but for pumpkin lovers across the country, the excitement and demand for the favorite flavor of fall is already peaking." Arriving at stores on August 21, drinks include a Cinnamon Sugar Pumpkin Signature Latte, while a wide range of pastries like the Pumpkin Muffin, Pumpkin Donut, Apple Cider Munchkins and Apple Cider Donut will also be available. Returning products are the Pumpkin-flavored Coffee, K-Cup® Pods and more. Customers can also choose to add a pumpkin-flavored swirl on their drinks.
In addition to the fall menu, the donut chain will be renaming eight of its stores to Pumpkin' Donuts, where the fall menu drops even earlier on August 14. Each of the locations spell out the word "PUMPKINS," as seen below:
Providence, RI
Upperco, MD
Marietta, GA
Pleasant Hills, PA
Kissimmee, FL
Indian Trail, NC
New York, NY (850 8th Avenue)
South Boston, MA
The above restaurants are scheduled to give out free cups of the pumpkin-flavored coffee and pumpkin-scented Munchkins lip balm for the first 250 customers. You can head over to Dunkin' Donuts official website for more details.
In case you missed it, Krispy Kreme released a limited-edition Reese's Lovers Original Filled Donut.
---
Share this article