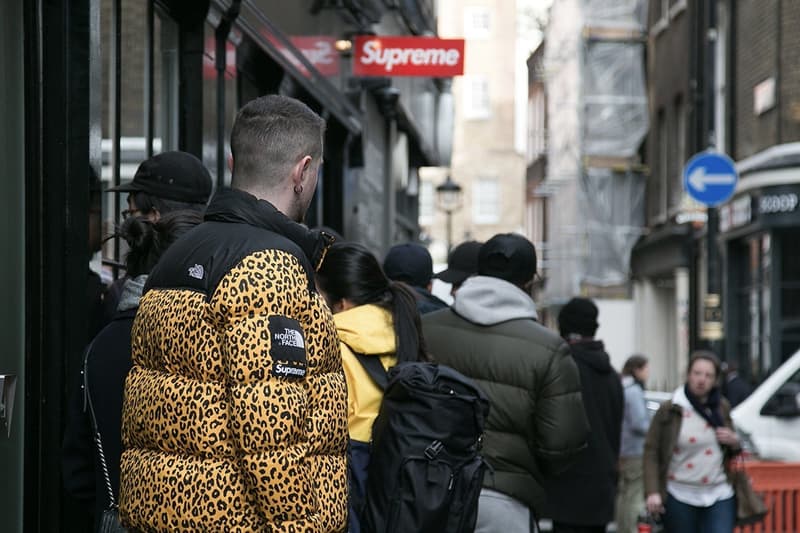 Culture
An Unofficial Supreme Tea Shop Has Opened in Shenzhen, China
Featuring drinks such as "Devil Coffee Milkshake" and "Hip-hop Ocean Milkshake."
An Unofficial Supreme Tea Shop Has Opened in Shenzhen, China
Featuring drinks such as "Devil Coffee Milkshake" and "Hip-hop Ocean Milkshake."
With Supreme handling legal battles with Supreme Italia, another store using the brand's name and signature box logo has surfaced in Shenzhen, China. Dubbed Supreme Tea, the location sells drinks in Supreme-branded cups.
Along with the store's logo and red-colored cups, the interior is reminiscent of the New York-based brand, with skateboard decks decorating the walls. A white banner with the slogan "Wear Supreme, Listen Supreme" greets customers at the counter. Available drinks on the menu include selections like the "Devil Coffee Milkshake" and "Hip-hop Ocean Milkshake," which are priced around ¥18 CNY (approximately $2.50 USD) to ¥38 CNY (approximately $5.40 USD).
Could this fuel another trademark battle for Supreme and its founder James Jebbia? Scroll down below to take a closer look at the store.
While you're here, check out the streetwear brand's Fall/Winter 2019 collection. 
Share this article