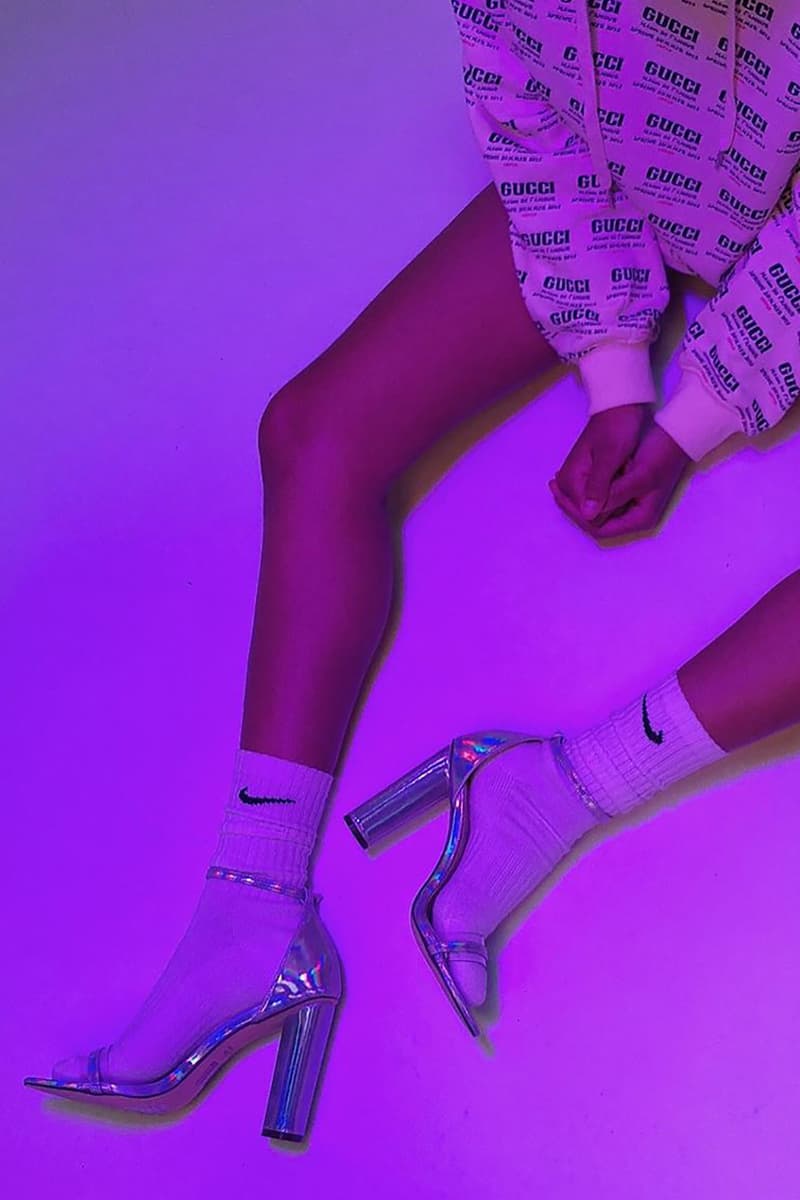 5 Chic Ways to Style the Nike Sock and Heel Combo
From a fashion faux pas to a rising trend.
Fashion
5 Chic Ways to Style the Nike Sock and Heel Combo
From a fashion faux pas to a rising trend.
The sock and heel combo has been a fashion faux pas for the longest time, until millenials started making it a thing on Instagram. As much as many of us love dressing up and showing off our latest designer stilettos on a night out, it can get pretty uncomfortable after the first few hours. Blisters are definitely not a girl's best friend, but the recent trend of combining socks and heels has made life so much easier. It's certainly an acquired taste and isn't for everyone, but you'll never know until you try it out: Fashion is all about trial and error.
There are countless ways to style this look, but we've been specifically keeping the Nike sock and heel combo on our radar. Influencers and fashion moguls have been rocking the minimal Swoosh logo sock along with a variety of different colored heels – scroll below to check out five chic ways to style this fashion fusion.
In related news, read our interview with the London-based designer who's turning old Nike sneakers into kitten heels.
Pretty in pink
Style your Swoosh socks with some baby pink heels, a timeless denim skirt and a white crop top. This ensemble is perfect for a day out with your friends in the city or a nice Sunday brunch.
Strap it up
If you never thought about pairing your strappy heels with socks, think again. This unique style is not for everyone, but it sure does stand out among the rest. Try styling these with some wide-leg denim pants and a black tank top to beat the summer heat.
Back to basics
For you minimalists out there, stick to your basics with a classic black heel that pairs perfectly with the Swoosh logo. Put on some black pants and a top in the color of your choice to complete your look.
All things iridescent
Dress to impress when it's time for a night out in the city. Channel your inner streetwear style icon by sporting your socks with iridescent heels, a chic baggy sweater dress and your best designer clutch.
Double the layers
For the more daring, why not break the rules and wear your Nike socks underneath your best pair of heeled boots? These will look great teamed with a slim fit suit for work or even at an event.