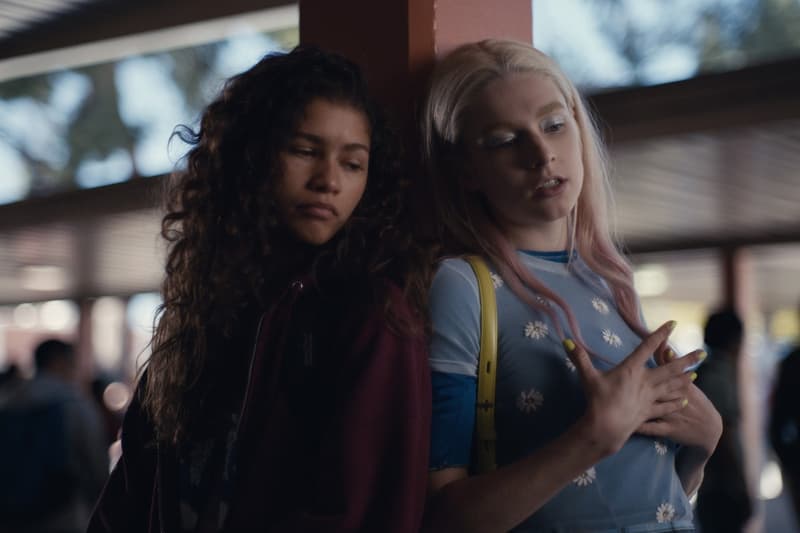 Film & TV
10 Makeup Artists to Follow If You're Obsessed With the Glam in 'Euphoria'
Prepare to be inspired.
10 Makeup Artists to Follow If You're Obsessed With the Glam in 'Euphoria'
Prepare to be inspired.
Season one of HBO's hit show Euphoria has just come to an end, and fans are already asking for more. Starring Zendaya, Hunter Scafer and more, the drama series centers around the 17-year-old drug addict Rue and her journey to building her life back up, and tackles everything from love, addiction, bullying and more.
The critically acclaimed show has become one of the most talked about phenomenons this summer, and Euphoria has already been renewed for a second season due to its immense success. One of the unique things about the show is the intricate makeup that artists Donniella Davy and Kirsten Sage Coleman worked on, which is used to represent each character and show their journey and story visually.
In the series, we see everything from bold glitter looks to geographic eyeliner and fake lip tattoos, and if you're already feeling Euphoria withdrawal, we've put together a list of 10 makeup artists you need to follow on Instagram. We've taken a look at 10 artists merging the worlds of makeup and art, creating jaw dropping beauty looks and conceptual pieces through color, shape and texture. Keep on reading to see our top picks, and let us know which makeup look is your favorite.
Share this article