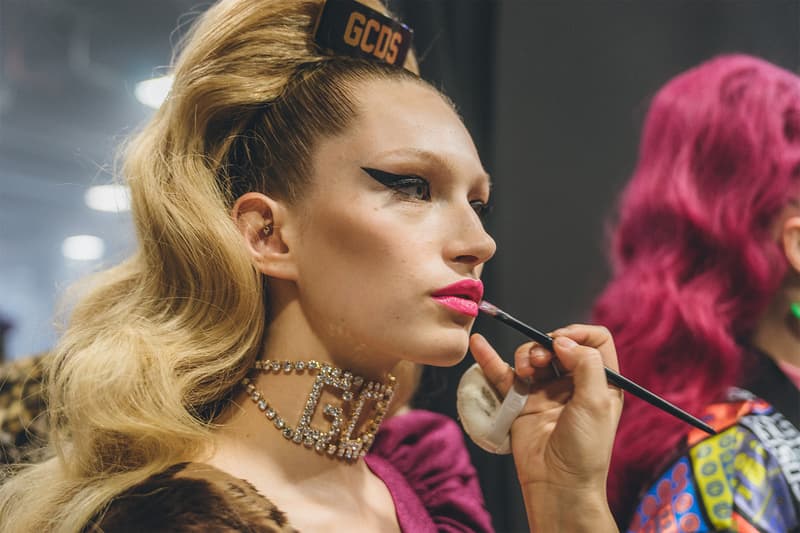 Beauty
These Are Some of the Weirdest Beauty Products Out There You Must Try
Who's into bacon soap, post-poo drops and sumo wrestler-scented perfume?
These Are Some of the Weirdest Beauty Products Out There You Must Try
Who's into bacon soap, post-poo drops and sumo wrestler-scented perfume?
Competition has been real for all beauty brands out there with the constant growth of the global beauty industry. To survive, many have been coming up with new and innovative products that sometimes seem very unusual and weird. From natural seaweed baths with little friends from the ocean, to Aesop's bougie post-poo drops and fire noodle-level spicy lip plumpers, we've found some of the weirdest products out there.
Scroll down to take a full look at the list, divided into categories based on their use from skincare and makeup to hair. Let us know in the comments below which one you would actually try.
For more bizarre beauty items, here is a list of skincare masks that are not for your face.
Seaweed is widely known to have hydrating and detoxifying benefits to the skin, and is commonly used in skincare products. What makes the Lazy Days Detoxifying Seaweed Bath weird is the disclaimer on the packaging, which mentions the product is made with real, dehydrated seaweed so actual tiny crustaceans may still be in the box. When you soak the seaweed with hot water, you could end up taking an unexpected bath with little friends from the ocean.
WHERE TO BUY: Available at VOYA's online store for $32 USD.
This brand already has a pretty interesting name, but has even more interesting products. Apart from male hygiene products for odor down there, Fresh Balls also has offerings for women. Fresh Breasts was crafted with scientific methods to keep your breasts dry and to avoid any uncomfortable and awkward experiences on a scorching hot day. It's applied just like a body lotion which quick-dries into a silky powder onto the skin.
WHERE TO BUY: Available at Fresh Balls' online store for $11.74 USD.
With summer being the season for sandals, foot skincare is another thing on your beauty checklist. Just like its name, Baby Foot literally gifts your feet with baby-like skin. Simply wear these masks like socks for an hour, and all the dead skin will be exfoliated and gone while moisturizing your feet. The product includes 16 types of natural extracts, with fruit acid being the principal ingredient. Say goodbye to dry and cracked soles with the Baby Foot Peel.
WHERE TO BUY: Available at Baby Foot's online store for $25 USD.
Ever want to wear actual patterns on your lips instead of lipstick? Violent Lips is a brand solely for temporary tattoos on the face – you can choose from a wide range of designs like tie-dye, rainbow, galaxy or the American flag for your lips. The company also makes a similar product for the eyes. You can try these for a night out or at a summer festival for a unique makeup look.
WHERE TO BUY: Available at Violent Lips' online store for $10 USD.
South Korean beauty brand Holika Holika recently introduced its latest lip plumper marketed to be as spicy as the nation's infamous fire noodles. You can choose from two different levels of spiciness with either a matte or glossy finish to apply on top of your lipstick color. Numerous beauty YouTubers have shared their verdict on the product, many of them telling followers that it gives an insane burning sensation.
WHERE TO BUY: Available at retailers like Beauty Box Korea for $9.49 USD, or at Holika Holika's online store for ₩9,500 KRW (approximately $8 USD).
Ever wondered what a sumo wrestler smells like…? J-Scent is a fragrance brand which creates products focused on traditional Japanese scents. The Sumo Wrestler Perfume, based on the unique aroma of the hair oil used by sumo wrestlers, contains eucalyptus, anise, violet, heliotrope, musk, patchouli and sandalwood.
WHERE TO BUY: Available at retailers like Japan Trend Shop for $70 USD.
If you've been scared of getting lash extensions, One Two Cosmetics has you covered. These magnetic lashes stick together like magic, so you won't have to use glue. You can apply these falsies in the following simple steps: wear mascara first, wiggle the lashes to loosen them out, place two pieces on the magnetic applicator and gently place over your natural eyelashes. Removal is also extra easy as glue is not used for application.
WHERE TO BUY: Available at Sephora for $69 USD.
If you've ever needed to color your hair down there, Betty Beauty's produces pubic hair dyes. Colors range from common shades like black, brown and blonde to exotic colors like aqua blue and hot pink.
WHERE TO BUY: Available at Betty Beauty's online store for $14.99 USD.
This may look like a strange green-colored hand, but is actually a hair diffuser which gives 360-degree airflow for your hair, all the way to the roots.
WHERE TO BUY: Available at Nordstrom for $50 USD.
OTHERS
Who knew super-chic beauty label Aesop would create post-poo drops? Featuring a blend of tangerine peel and ylang ylang, just a couple drops of this product in the toilet bowl will leave the bathroom stall with a fresh scent.
WHERE TO BUY: Available at retailers like Lane Crawford for $190 HKD (approximately $24 USD).
Bacon addiction is clearly a thing, seeing there's a full set of beauty products filled with the scent and flavor. From lip balm and soap to dental floss and mints, Bacon Addicts produces anything bacon-flavored.
WHERE TO BUY: Available at Bacon Addicts' online store for $39.99 USD.
Share this article