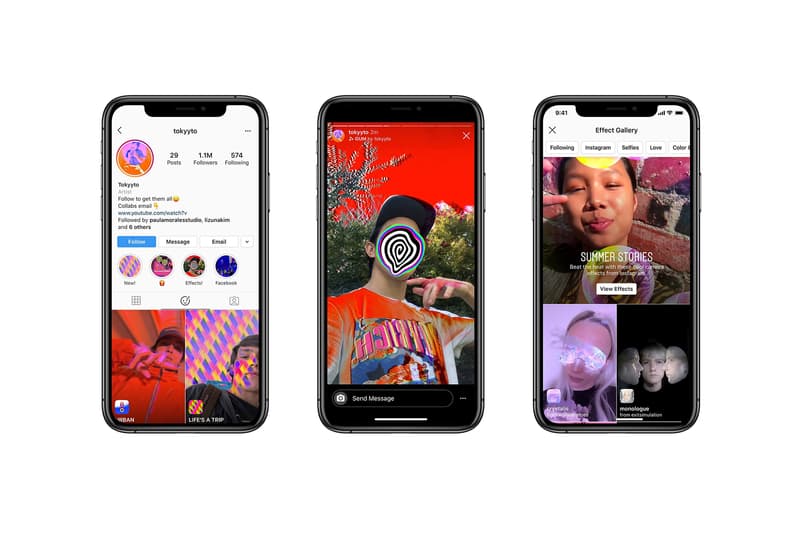 Tech
You Can Now Create Your Own Instagram Story Augmented Reality Filters
Spark AR is now open to all users.
You Can Now Create Your Own Instagram Story Augmented Reality Filters
Spark AR is now open to all users.
In case you've been living under a rock, custom-made Instagram Story filters have been popping up all over social media this year. Whether it's playing the "Flappy Bird" blinking game or making emojis rain all over the place, it's been a huge trend to find the best filters out there. Instagram previously announced in May 2018 that it was allowing select celebrities, influencers, brands and creators to join its Facebook Spark AR platform in closed beta and create their own original 3D face filters. Now, it's open to everyone.
Facebook's Spark AR Studios allows anyone to create their own augmented reality filters using coding or visual scripting and tooling. Available on both Microsoft and Mac, the program gives users the tools to import objects and sounds, sync movements and publish filters to Instagram. Since not everyone knows how to code, there is a Learning Centre available with a plethora of tutorials on how to animate 3D objects, scripting basics, debugging and more.
Additionally, Instagram will be launching a new Effect Gallery to make it easier to discover the latest AR effects from people you follow as well as other niche creators. Users will be able to browse effects and also be able to try out filters by tapping on the effect name in Instagram Story posts.
Spark AR is now live for everyone and you can check it out on Facebook's website. In other social media news, find out which celebrities have the highest amount of fake followers. '
Share this article