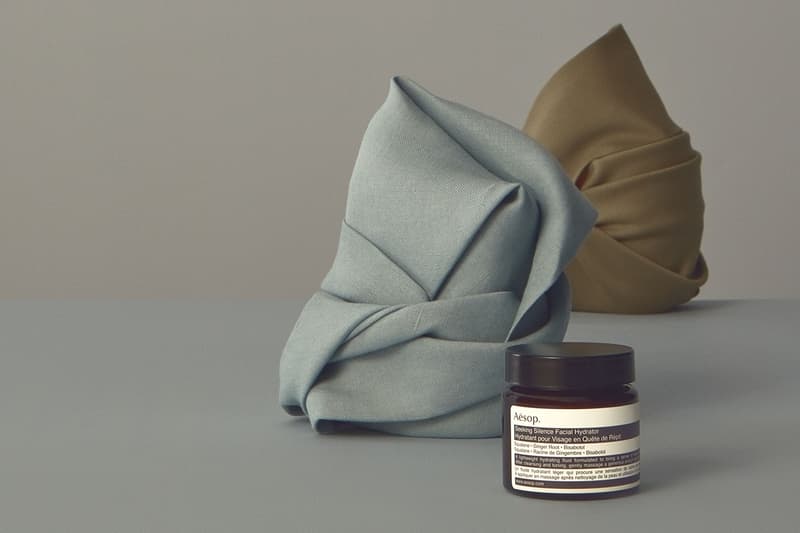 Beauty
Aesop's New Facial Moisturizer Is the Answer to Your Sensitive Winter Skin
Flakiness and dryness be damned.
Aesop's New Facial Moisturizer Is the Answer to Your Sensitive Winter Skin
Flakiness and dryness be damned.
If you dread the arrival of colder weather and the skin issues that tend to come with it, Aesop's Seeking Silence Facial Hydrator might just be what you need in your skincare cabinet this fall and winter.
Formulated to address the skincare needs of those who have sensitive skin, the moisturizer is packed with nourishing ingredients, and features a lightweight and non-greasy texture that absorbs quickly into the skin to keep flakiness and dryness at bay.
A 60ml jar of Seeking Silence Facial Hydrator retails for $60 USD, and can now be purchased online and in-store at Aesop. You may also find the lotion at the brand's global stockists like Nordstrom.
To learn more about the formula and benefits of the product, read our conversation with Aesop's Founding Associate Suzanne Santos below.
How does this new moisturizer cater to the skincare needs of those who have sensitive skin?
Seeking Silence Facial Hydrator has been formulated to address the visible and non-visible physical sensations associated with skin prone to sensitivities.
The lightweight, rapidly absorbed formulation utilizes a unique blend of scientifically proven and botanical ingredients to soothe and hydrate sensitive skin and lessen the uncomfortable sensations and reactivity of this skin type such as itching, burning or stinging.
There are four key ways we address the needs of sensitive skin, and this has helped form the direction for this formulation:
Soothe – assuage the inherent reactivity and irritability of this skin type.
Calm – reduce the redness associated with sensitive skin. Note that not all of those with sensitive skin have associated redness, but a large proportion do. This often also helps reduce the sensorial aspects that go hand in hand with sensitive skin; the itching, burning, tight sensations.
Fortify – improve skin barrier performance to reduce tendency to irritation and reactivity and increase the skin's robustness.
Hydrate – improve overall hydration level and nourish the skin.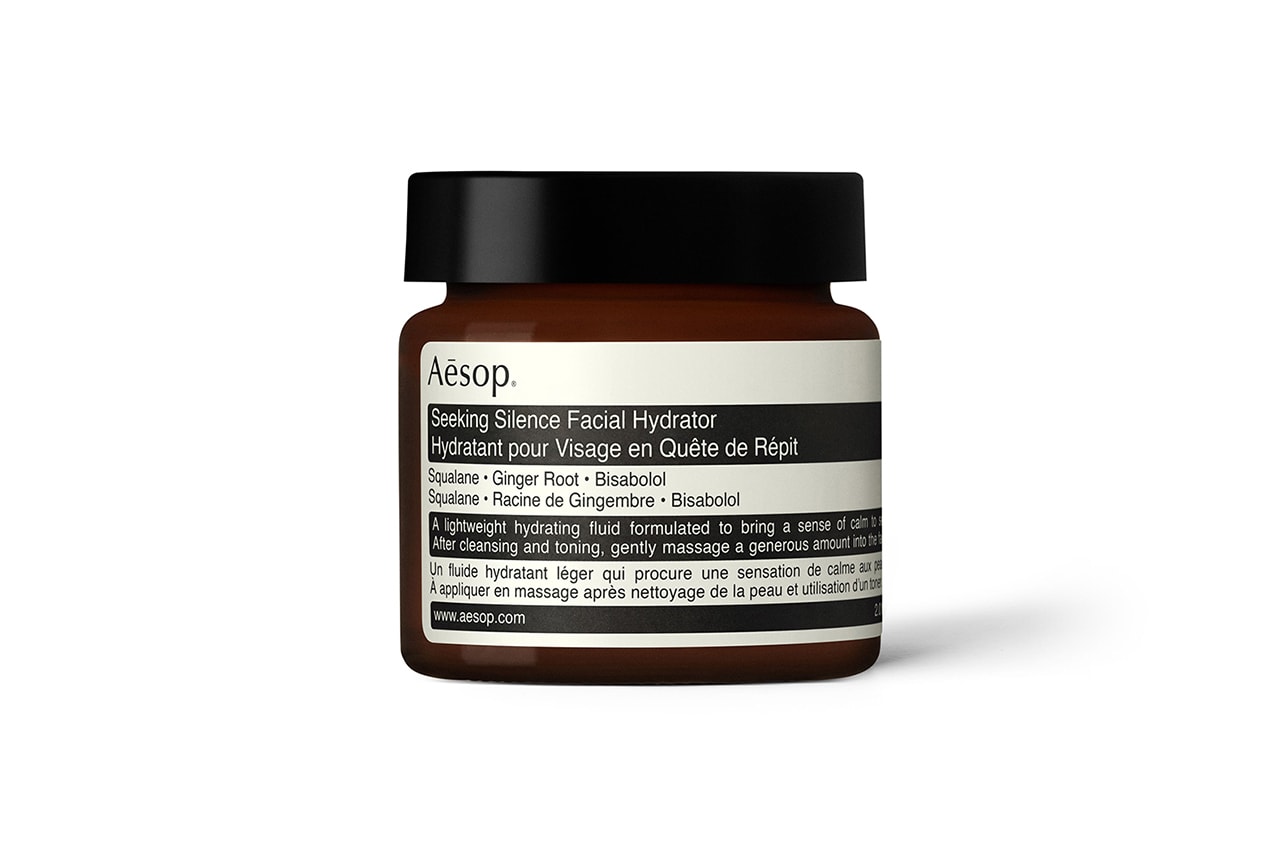 How did the brand select this combination of ingredients when formulating the product?
Seeking Silence Facial Hydrator utilizes a number of ingredients that are new to Aesop, with the direct objective of soothing, comforting and fortifying the skin.
The ingredients chosen for Seeking Silence Facial Hydrator are unique in containing two carefully selected, synergistic blends of ingredients, each with superb skin-soothing properties.
A first-time inclusion of two botanicals; Dunaliella Salina Extract and Narcissus Tazetta Bulb Extract, work together to address the underlying causes and bring a sense of calm comfort by soothing uncomfortable sensations associated with reactive and challenged skin. Dunaliella Salina Extract, an extract from green microalgae, also helps to address the visible redness associated with aggravated skin.
Complementing the base are the skin-calming properties of Ginger Root Extract and Bisabolol, a blend used to great effect in a number of Aesop products. Lauroyl Lysine imparts a soft, powdery skin feel, alongside Silica and a humectant carbohydrate complex obtained from Maize kernels, Saccharide Isomerate, hydrates and softens the skin.
With fall and winter fast approaching, what skincare tips do you have for anyone who suffers from dry, flaky skin? What products would you recommend using in conjunction with the Seeking Silence Facial Hydrator?
Sensitive skin must be approached with caution and cared for at each step of your daily skin care routine. We advocate the use of gentle, non- or low-foaming cleansing formulations — with tepid water — to lift grime, sebum and makeup without causing irritation or dryness. Gentle Facial Cleansing Milk or Parsley Seed Facial Cleansing Oil are ideal for delicate skin.
When selecting a toner for sensitive skin, alcohol-free formulations are a gentler option yet should still be astringent enough to balance and refresh skin following cleansing. We recommend B & Tea Balancing Toner or Parsley Seed Anti-Oxidant Facial Toner for this step.
Aesop offer a range of hydrating preparations for sensitive skin and selecting a product to suit your individual needs will depend on your underlying skin type, textural preferences and environment. Where soothing reactive skin is of paramount importance, we recommend Seeking Silence Facial Hydrator for all skin types and climates.
In cold, wintry conditions or for very dry skin, Elemental Facial Barrier Cream provides nourishing hydration with a sustained finish. Keep Damascan Rose Facial Treatment to tailor hydration levels as needed. This product may be blended with our serums, lotions or creams to boost nourishment.
---
Share this article