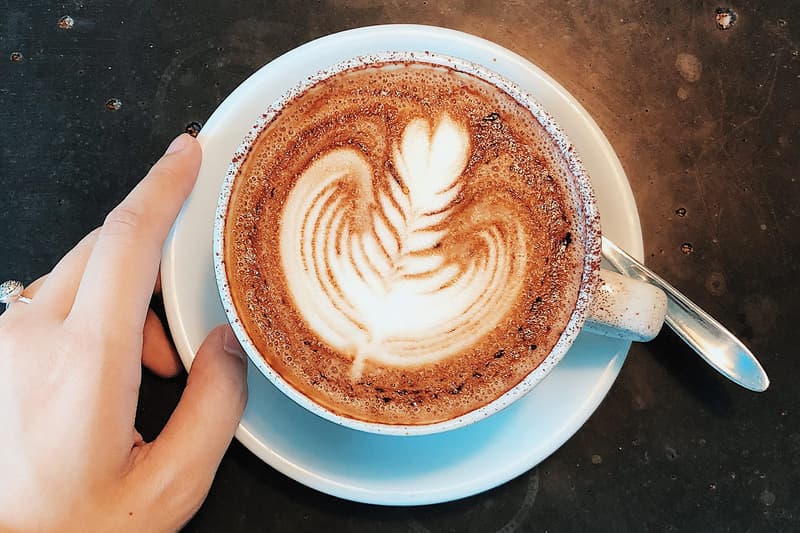 The 10 Best Coffee Shops in Manila You Have to Try
Calling all caffeine fanatics.
From its origins in 15th century Ethiopia, coffee has practically become like a universal language across the globe. With different takes on the bean, countries like Italy, the U.S. and Indonesia have incorporated their own native twists to the caffeinated beverage.
The Philippines, in particular, wouldn't be the first place that comes to mind when thinking about where to get the best coffee in Southeast Asia. However, there's more to this tropical country than its sandy beaches and crystal clear blue waters. Manila is actually no stranger when it comes to the coffee scene.
In any mall you go to, you'll find your regular Starbucks, The Coffee Bean & Tea Leaf and local chain Bo's Coffee. What both locals and non-locals need to explore more of are the city's specialty cafés. Whether you're a coffee fanatic or not, it's always good to expand your palette. From Metro Manila's specialty coffee roasters Yardstick Coffee to Hong Kong's very own Elephant Grounds, we've rounded up the 10 best coffee shops in Manila you have to try. Scroll down below and discover our top picks.
While you're here, these are the 12 cafés every fashion lover needs to visit.
Specialty: Yardstick Coffee offers workshops for anyone ranging from professionals and coffee enthusiasts to coffee shop owners. Their Makati location sources at lease five different coffees for you to choose from as well as a selection of machines, equipment and brewing tools for you to browse through and try.
Location: Universal LMS Building, 106 Esteban, Legazpi Village, Makati, Metro Manila and other locations.
Specialty: Habitual Coffee's menu consists of single-origin espressos and well-made light meals. They also serve up the best aeropress hand-brewed coffee in the metro which won first place at the 2015 Philippine Aeropress Championship and third place at the 2015 World Aeropress Championship.
Location: Paseo Heights, Salcedo Village, L.P. Leviste Street, Makati, 1230 Metro Manila
Specialty: Enjoy The Curator's best cup of joe during the day and experience some of the best cocktails by night in the same space.
Location: 134 Llegazpi St, Corner C, Palanca St, Makati, Manila
Specialty: Exchange Alley's arabica coffee beans are freshly harvested and roasted. Baristas prepare your order out in the open with one machine they use to grind all the beans.
Location: Unit 3, Molito Lifestyle Bldg 7, Madrigal, cor Commerce Ave, Alabang, Muntinlupa, Metro Manila
Specialty: Sticking true to its roots, Commune sources its beans directly from the country's local farmers in various coffee-growing provinces like Benguet, Sagada, South Cotobato, Kapatagan and Bukidnon.
Location: 36 Polaris corner Durban Streets, Poblacion, Makati
Specialty: YDG Coffee has taken the time into learning about the craft of making coffee to ensure its customers the best of the best. Try their new Mocha Negra that consists of a shot of espresso blended with milk and 77 percent dark chocolate.
Location: Ground Floor, Mandala Park, Shaw Blvd, Pleasant Hills, Mandaluyong, 1552 Metro Manila
Specialty: If you happen to come across Magnum Opus, you have to try their signature Belgian Heartbreak. The blend consists of a shot of espresso, steamed milk, and the finest Belgian chocolate. For those who really love their caffeine, the coffee shop roasts a signature blend every week at their sister café, Exchange Alley Coffee House in Alabang. Be sure to try out the Ethiopian Kochere which is made out of natural heirloom beans with notes of cranberry, cherry, and soft florals.
Location: The Prime Building, 115 Aguirre Ave, Parañaque, 1720 Metro Manila
Specialty: Get your phones ready because this Instagrammable coffee shop is the one to go to if you're looking to spice up your content. Other than the perfect backdrop, Common Folk Coffee Bar offers an array of classics on its menu ranging from a flat white to a café latte. If you're looking for something without caffeine, they also offer chai tea latte and matcha tea latte.
Location: 79 Katipunan Ave, Quezon City, Metro Manila
Specialty: Hong Kong's Elephant Grounds has made its way to the Philippine capital. The Manila branch's menu features an array of dishes ranging from their customer favorite Gruyere Grilled Cheese to a sweet plate of Waffle a la Mode made from locally-sourced ingredients. As for its coffee, their Manila OG Blend is freshly roasted using beans from Costa Rica, Brazil, and Sumatra. Two brewing methods are also available upon request: the Chemex and V60 pour-over.
Location: One Bonifacio High Street, BGC, Taguig
Specialty: harlan + holden brews its coffee on the Modbar – the first in the Philippines. You'll be able to watch your order being made right in front of you due to the minimalistic interior of the store.
Location: One Bonifacio High Street Mall, Taguig, Metro Manila
Share this article