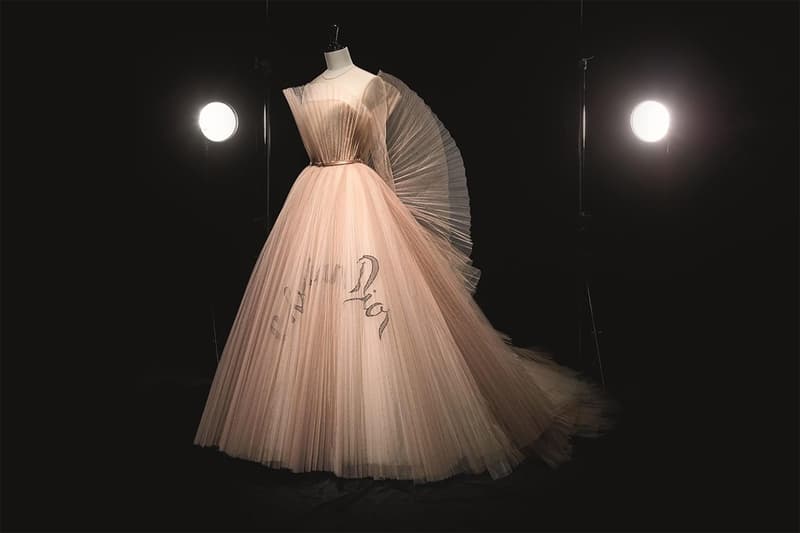 Fashion
"Christian Dior: Designer of Dreams" Is Officially The V&A's Most-Visited Exhibition
Surpassing Alexander McQueen's 2015 "Savage Beauty."
"Christian Dior: Designer of Dreams" Is Officially The V&A's Most-Visited Exhibition
Surpassing Alexander McQueen's 2015 "Savage Beauty."
Christian Dior: Designer of Dreams has officially surpassed Alexander McQueen: Savage Beauty to become the V&A's most-visited exhibition. According to British Vogue, the show received a total number of 594,994 visitors, whereas the Alexander McQueen exhibit's record reached over 100,000 visitors in 2015.
The V&A team's fashion and textiles curator Oriole Cullen and set designer Nathalie Crinière led this entire exhibit and reimagined the iconic Christian Dior: Couturier du Rêve. Cullen told Vogue about her in-depth research of the 21-year-old man from Normandy who came to the country to polish his English:
"It's a story that hasn't really been told before. It was a very formative moment, and something he really associates with freedom and falling in love. From the grandeur of the great houses and gardens and British-designed ocean liners to the food he ate, which, most found less than appealing in the '50s, the culture became an endless pool of inspiration for him. And he loved British women – the way they wore their tweeds as well as their ballgowns."
Director of the V&A Tristram Hunt appreciated how tickets sold out within just three weeks after its opening on February 2. "The V&A has a history of staging revelatory fashion exhibitions, so we knew that Christian Dior: Designer of Dreams would be popular, but we have been overwhelmed by the phenomenal visitor response," he said.
While you're here, be sure to check out these eight exhibitions in North America if you love fashion.