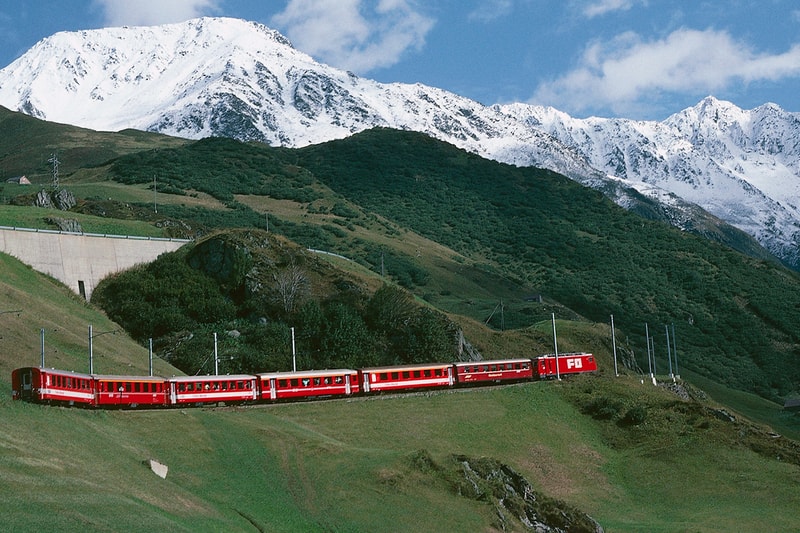 Culture
These Are the 7 Most Scenic Train Rides in the World
From the stunning views of Switzerland to Australia's ancient rainforests.
These Are the 7 Most Scenic Train Rides in the World
From the stunning views of Switzerland to Australia's ancient rainforests.
One of the best and most efficient ways to travel cross-country is, of course, by airplane. It's cheaper and its faster too. However, nothing can ever beat the scenic views of a train ride as the landscapes change while moving across towns and cities, or even from one country to another.
There's something quite charming when it comes to commuting the old fashioned way. From the breathtaking views of Switzerland's stunning landscapes to Australia's tropical waterfalls and ancient rainforests, we've gathered the seven most scenic train rides in the world that you should try to experience at least once in your. Scroll through our list below and find out which destinations made the cut.
While you're here, be sure to check out the seven most scenic road trips to take in the U.S.
Literally straight out of a postcard, Switzerland's Glacier Express has one of the most incredible views in Europe you'll ever witness. Connecting the country's two mountain resorts, St. Mortiz and Zermatt, expect to see the stunning Swiss Alps and the UNESCO-listed Rhaetian Railway.
Dubbed as one of the most scenic train rides in Canada, the Rocky Mountaineer passes through the beautiful landscape between Vancouver and Banff. For those who are looking to extend their trip, you can opt to stay overnight at the lakeside city of Kamloops before making your way to Banff.
If you're looking to spice up your Southeast Asia trip, Belmond Eastern & Oriental Express has got you covered. In just one train ride, you'll be able to visit major cities like Singapore and Bangkok via stops in Malaysia and Thailand.
As seen on Instagram, the iconic Sri Lankan blue train has been making its way onto a number of travelers' bucket lists since it started emerging on social media. For those who don't know, the blue trains are the more modern versions that travel from Kandy to Ella. If you're looking to catch this specific one, be sure to check the timetable before heading out.
Peru's Lake Titicaca Railway travels from Puno to Cuzco covering the country's most picturesque peaks and valleys of the Andes. During your journey, you'll get to witness Peruvian plains while passing by llama farms, remote towns and villages.
If you find yourself in the Land Down Under, Australia's Kuranda Scenic Railway will take you on a beautiful two-hour journey from Cairns all the way to Kuranda. Expect nothing but stunning views of nature including plants, trees, waterfalls, mountains, and ravines.
Starting from Christchurch and making its way all the way to Greymouth, New Zealand's TranzAlpine Train ride will take you through the country's farmland while making your way towards the Southern Alps.
---
Share this article