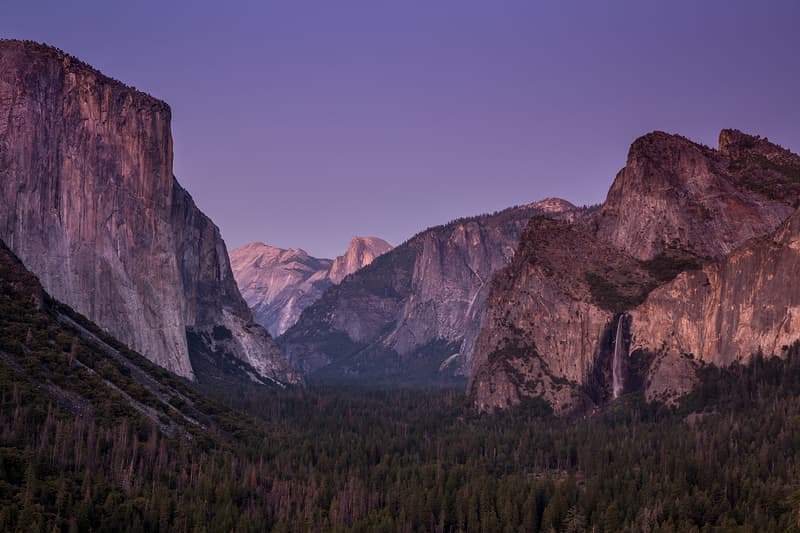 Travel
These Are the 7 Most Scenic Road Trips to Take in the U.S.
From the breathtaking landscapes of Yosemite to the classic Route 66.
These Are the 7 Most Scenic Road Trips to Take in the U.S.
From the breathtaking landscapes of Yosemite to the classic Route 66.
Road trips will always be a good idea, especially for a long weekend or a much-needed vacation. There's a distinct feeling of joy when it comes to sitting in the car with your closest friends or loved ones while jamming out to old school tracks, and munching on a bunch of snacks that are probably bad for you. Also, who doesn't love a little bit of adventure during their travels?
The U.S. is no stranger when it comes to road trips, especially with 50 states to explore. No matter which coast or state you're in, America has some of the best landscapes and national parks in the world that not many have the opportunity to witness. Whether you reside in the U.S. or if you're planning on visiting soon, it's time to plan your next trip this fall to some of the best scenic routes in the country. From the breathtaking trails of Yosemite National Park to the iconic Route 66, we've gathered the top seven road trips below so you can start planning for your next journey.
While you're here, check out the 10 most unique and wish-listed Airbnb destinations in the U.S.
Yosemite to Death Valley
Yosemite National Park is one of the country's most breathtaking destinations that attracts over four million visitors a year. To spice up your road trip, start at Yosemite Falls and head south to Death Valley National park. On your way down, you'll be passing by California's other famed parks like Kings Canyon and Sequoia before reaching the stunning sand dunes of Death Valley.
Hana Highway
Known as the Hana Highway or Road to Hana, the 64-mile road along the northeastern coast of Maui, Hawaii consists of 50 bridges, stunning coastal cliffs, ethereal waterfalls and panoramic views of the Pacific Ocean. During your journey, don't forget to stop by Waikani Falls and the volcanic black sand beaches of Wai'anapanapa State Park.
The Pacific Coast Highway
One of the most scenic routes in the U.S. is the Pacific Coast Highway. If you're around the San Francisco area, start from there and drive through quaint towns like Monterey and Carmel-by-the-Sea. Once you make your way to Big Sur, don't forget to take an Instagram worthy photo by the iconic Bixby Bridge.
Route 66
Route 66 is America's ultimate U.S. road trip classic. Starting from Chicago all the way to Santa Monica, California, you'll be able to cover eight states in just two weeks.
The Alaskan Highway
Dubbed the "Alcan," the Alaskan Highway offers some of the best views you'll ever see. From Seattle, you can make your way over to Vancouver, then on to Anchorage. While you're in Canada, don't miss out on Stanley Park and Whitehorse in the Yukon Territory.
Napa to Sonoma
For all the wine lovers out there, knock two birds with one stone by visiting California's two most renowned wine regions – Napa Valley and Sonoma County. While you're in Napa, stock up on sparkling wine at Schramsberg Vineyards and indulge in the best cabernets at Jordan Winery at Sonoma.
Southwest
If you find yourself along the roads of the Southwest, a handful of destinations are within arm's reach that includes Las Vegas, the Grand Canyon, Hoover Dam, Lake Mead, Lake Powell, Zion National Park, Antelope Canyon, Navajo Nation and the Painted Desert.
Beartooth Highway
The Beartooth Highway starts from southwest Montana and takes you right into Yellowstone National Park. You'll witness incredible views like forested valleys and glistening glacial lakes along the way.
Share this article