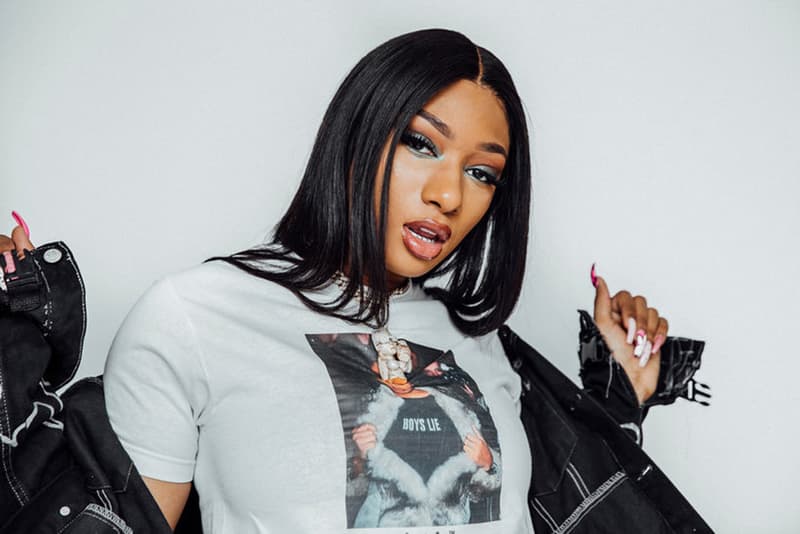 Music
All The Songs We've Been Listening to This Summer: Megan Thee Stallion, City Girls & More
We've also added a few new tracks by Charli XCX, Deb Never and more.
All The Songs We've Been Listening to This Summer: Megan Thee Stallion, City Girls & More
We've also added a few new tracks by Charli XCX, Deb Never and more.
This summer has been a whirlwind filled with new music drops from Megan Thee Stallion, Justine Skye and Summer Walker. Walker's "Player Games" has been on rotation since it dropped. An emerging artist we've also been into this summer is WhoCamille, a female rapper hailing from Columbia, Maryland. Her latest song, "Countin' Up Da Ca$h" is an unapologetic summer bop.
Sabrina Claudio's single "Jumping The Gun" is another track we've been playing all summer long. This was her latest release following her No Rain, No Flowers album that was unveiled last year.
Keep scrolling to check out every single song we've been listening to this summer.
Summer Walker's "Playing Games" is an emotionally riveting single that resonates in the hearts of many. This post-breakup song is honestly one of the best releases of the entire summer.
Megan Thee Stallion – "Hot Girl Summer ft. Ty Dolla $ign & Nicki Minaj"
Megan Thee Stallion's "Hot Girl Summer" came in a bit late in the summer but, the track is undeniably one of the most refreshing to drop this year. With the assistance of Ty Dolla $ign, and Nicki Minaj, this song checks a lot of boxes thanks to the beat, the chorus and Minaj's catchy bars.
"MAYBE" is a sultry song that is packed with heavy Afrobeat-inspired horns that pair perfectly with Justine Skye's voice. Though it dropped ahead of her latest project BARE WITH ME, filled with unforgettable bangers the song has been a constant go-to for us throughout this summer.
Doja Cat – "Juicy ft. Tyga"
Doja Cat's "Juicy" remix video featuring Tyga hit the Internet earlier this month and currently has over 15 million views. Her quirky rapping style and the looks she killed in the video are indefinitely what has kept her at the forefront of the rap conversation all summer long.
WhoCamille – "Countin' Up Da Ca$h"
"Countin' Up Da Ca$h is the latest release from buzzy Maryland-based rapper WhoCamille. Throughout the song, she flexes slick euphemisms and takes control of the easygoing beat. The official video for the track, out today was directed by Alien Astronauts.
Saweetie – "My Type Remix ft. Jhene Aiko & City Girls"
"My Type Remix" is the follow-up to Saweetie's hit single that pushed her further into the minds of hip-hop fans. Yung Miami and Jhene Aiko link up with the California-based rapper to add their own flare to the song.
Deb Never's official video for her relaxed song "Swimming" features the singer in a myriad of different settings. Her voice makes her a current standout in the oversaturated entertainment industry. The drop of this video offers a peak into her latest EP House on Wheels.
"Warm" by Charli XCX and HAIM is the perfect song to add to your end of summer playlist. It's ideal for kick backs and relaxed moments at home while you're all alone.
In this short film-inspired visual for Sabrina Claudio's most recent song, "Holding The Gun" she sings about infinite love. The beautifully shot video features her riding along with her lover into the sunset despite one of them being responsible for a killing.
Share this article