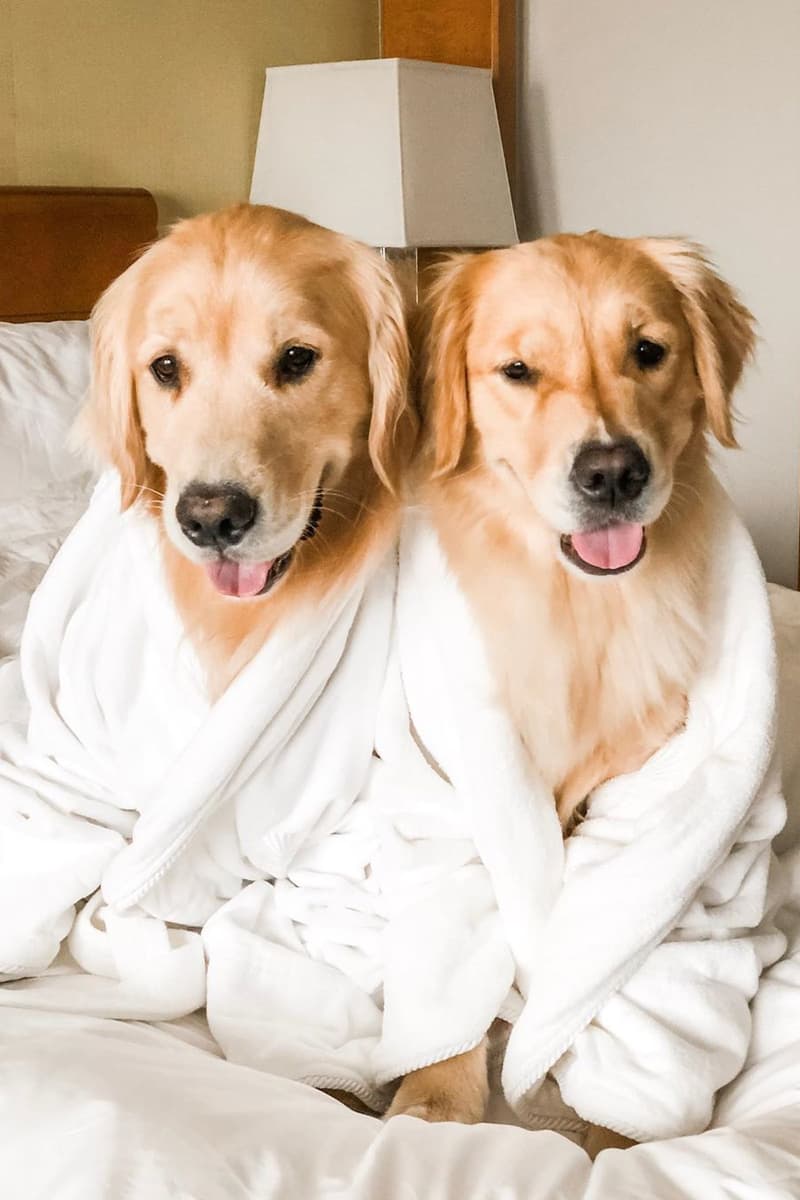 6 Luxury Hotels That Will Give Your Dogs & Cats 5-Star Treatment
Personal shoppers and Michelin-starred menus for jet-setting pets.
Travel
6 Luxury Hotels That Will Give Your Dogs & Cats 5-Star Treatment
Personal shoppers and Michelin-starred menus for jet-setting pets.
Traveling is always more fun with friends, and there is no better companion than your pet. It can be difficult to find accommodation that allows animals while you're jet-setting, so South China Morning Post has rounded up the best luxury hotels that will treat both you and your dog or cat like celebrities.
From private shopping trips and spa days to catered pet-friendly food menus and cozy beds, read on to see where to stay with your globe-trotting furry friend. While you're planning your next vacation, check out the top seven hotels where celebrities stay in New York City.
Four Seasons offer pet-friendly services such as a pet-sitter when given advanced notice at most of its locations. Three locations in particular offer pet menus — Four Seasons Hotel Silicon Valley at East Palo Alto in California, Four Seasons Hotel Firenze in Italy and Four Seasons Hotel des Bergues in Geneva, Switzerland. In California, you can order Chow Down Chicken for cats which is made with steamed chicken breast with carrots and broccolini and for dogs, the Bow Wow Tenderloin featuring beef fillet with scrambled eggs and rice. At the Geneva location, pet owners can order the Emincé de bœuf beef fillet and in Firenze, the verdure bollite boiled vegetables. Also, if you stay in Bergues, all pets receive a pillow and water at the Atrium Bar.
If you're heading on a ski trip with your four-legged companion, The Little Nell in Aspen, Colorado provides services fit for a king. Not only do all pets receive a leash, silver bowls and a comfy bed, but there are also peanut butter dog treats prepared in-house. A jet-lag kit includes walks-upon-request with the hotel's valet and a dog menu featuring Wagyu beef with eggs and brown rice, grilled chicken breast with carrots and brown rice, and grilled salmon with scrambled eggs and brown rice.
Many of Mandarin Oriental's hotels offer pet amenities, but the best services would be at the Paris and Boston locations. In Paris, pets are provided with in-room treats, a welcome card, a personalized mat embroidered with your pup's name, a plush cushion, a stuffed toy, bone-shaped biscuits, mineral water and decorative bowls. Pets can even order off a menu by Michelin-starred chef Thierry Marx. The Boston location is even more extra by offering two pet itineraries — the Classic Pup Program or the Pampered Pup Program. The Pampered Pup Program includes private shopping consultation and fitting and a puppy spa experience at Pawsh where your pet will receive a "Pawdicure," a "Furry Facial" and a complimentary dental exam.
Rosewood London has a long-standing history with dogs because of its former resident golden retriever, Pearl. The hotel has partnered with lifestyle brand Barbour to design amenities such as luxurious Barbour dog beds, treats and Barbour coats during your stay. Pet owners can also find spa packages where your pup will get pampered by professional dog groomer, Jamie Griffen, and if you're out exploring the city with your canine friend, ask the concierge for "Pearl's Guide to London" to see all the best pet-friendly places to walk, dine and shop in the city.
Other locations, such as the one in Hong Kong, provides a rug for your pet as well as food and water bowls. For stays longer than one night, your dog will receive a bag with a tennis ball, water bottle, toothbrush set and a toy to take home. For cats, a bed, scratching frame and litter tray are provided. You can even order in-house baked cakes and pastries for pets who are celebrating their birthdays.
We all know that human social media influencers can be brand ambassadors, but less commonly seen are dog ambassadors. Fairmont Vancouver's location boasts two dog ambassadors — Ella and Elly. The pair of pups are at the hotel five days a week, and on the location's website, it says, "Just like any other colleague, their medical care is covered and they go on vacation with their families." If you bring your globe-trotting pet to the hotel, you'll receive a cozy bed and special treat as well as information about pet activities. You can also order off the canine menu that features everything from prime rib to frozen peanut butter and banana treats.
Niccolo Hotels' The Murray in Hong Kong not only provides pet-friendly rooms and amenities for your four-legged friends but recently, it launched a pet afternoon tea series called Paws for Tea. Taking place at the location's The Arches space, the afternoon tea set offers Swedish ice cream in dog-friendly flavors such as ox liver, moose and salmon as well as specially-curated dog cookies. Human counterparts can enjoy bite-sized hot dog made from lobster sausage on mini brioche as well as smoked salmon on blinis topped with caviar. The hotel plans on hosting the luxurious event monthly.
Share this article