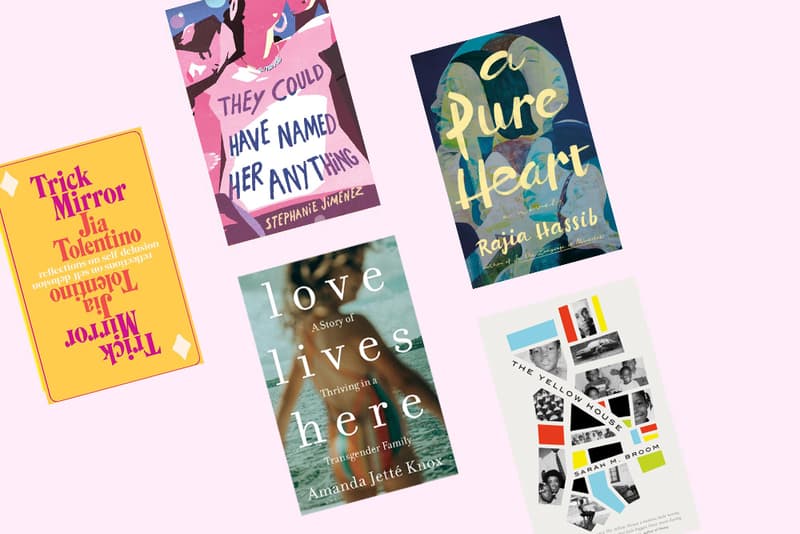 Culture
10 Books You Should Read Before Summer Ends
Our picks this month include memoirs, mysteries and even a few non-fiction options.
10 Books You Should Read Before Summer Ends
Our picks this month include memoirs, mysteries and even a few non-fiction options.
Have you considered pulling a lawn chair and a fresh book up to an August horizon until the absolute last moment of a warm sunset? If not, try it soon — before fall and reality rear their cloudy heads. Blanket statements about subjective matters are risky, but the month of August is an exception: it's perfect. It's sunny and salty and slow and somehow excuses blowing big, fat bubbles under calm pools of water as a day well spent. As we prepare to spend our last few bits of summer, we've handpicked the last few books you should be reading before this time of year comes to a halt.
Below are the best releases that dropped throughout the month of August.
What's in a name? Well, in the case of María Anís Rosario, seemingly everything. The seventeen-year-old protagonist of Stephanie Jimenez's debut novel comes of age in the concrete jungle of New York while navigating systemic racism and teenage relationships along the way. As you might suspect, it's Maria's name that leads her to a place in the world — but only after a number of mistakes that are as cringey as they are familiar to anyone who has survived their teenage years.
In only nine essays, Jia Tolentino of The New Yorker makes sense of our weird world in a way that would take anyone else nine full books. Whether she's breaking down the appeal and inner workings of reality TV (she was a contestant on the long-forgotten Girls v. Boys: Puerto Rico show as a teenager), making a case to both question and relish cult-like exercise classes, or talking about skipping out on a megachurch to do drugs, she writes it in a way that is utterly unputdownable. Pick this one up if you feel like seeing the world through the eyes of the coolest, sharpest girl you know.
As with most major political events that occur during childhood, it's only time and hindsight that allows us to make sense of it all. And for the three friends we follow throughout The Remainder, activities such as sneaking booze or impressing new friends are initially more pressing than the Chilean national plebiscite of the late 80s. It's not until many years later when they embark on a road trip to retrieve the body of a family member that they begin to feel the weight of the country's complex past, especially when it comes to their individual futures within and beyond Chile.
We open on a sad scene: Rose is sifting through her sister Gameela's belongings in Egypt, desperate to figure out how Gameela wound up a victim in a deadly terrorist suicide bombing. What follows is the story of how one woman attempts to bond with her sister after it may be too late. As much a novel about politics as it is family dynamics, this one is for anyone who has ever tried to know their roots, only to learn it's rarely a simple task.
A murder investigation turns eccentric in Drive Your Plow Over the Bones of the Dead, an offbeat thriller set in the remote region of south Poland. The narrator, considered by her peers to be a battleaxe of a woman, prefers the company of animals to humans. So when her two beloved dogs go missing the investigation becomes very dark and extremely personal. Translated from Polish by Antonia Llyod-Jones, Drive Your Plow Over the Bones of the Dead is a finalist for the prestigious 2019 Man Booker International Prize (Tokarczuk won the 2018 Man Booker International Prize).
Sometimes a house can become an extension of a family. At least that's how Sarah M. Broom feels about the New Orleans-based home that had been in her family for decades before being wiped out during Hurricane Katrina. Using the American South as a backdrop, The Yellow House paints a portrait of New Orleans that isn't solely about Mardi Gras beads and doughy beignets. Instead, the memoir focuses on how real people use family and space as a means to counterbalance the inequalities of the world.
What happens to a family when not one, but two members come out as transgender? That's the real-life puzzle Amanda Jetté Knox was tasked with piecing together after the child she knew as her son came out at eleven, only to be followed within a year by her partner. "Thriving" is the keyword of the title: Relationships and bodies may shift form, but what we find here is the same humor, challenges and love that you'd find from any family out there.
On a small, eerie island things keep disappearing. The town's Memory Police, officials who spend their days secretly destroying objects, start slow. Perfumes and hats are followed by bells and birds. It's not until people begin to disappear suspicions rise. In perfect dystopian novel form, The Memory Police might seem like a book about missing stuff or the sway a government holds over its citizens. But more than anything, it's a story of how physical objects — even the human body — don't hold the key to humanity as much as a mind and a voice do. Originally published in 1994, this English edition is expertly translated from the Japanese version by Stephen Snyder.
If our Internet browsing histories could talk, they'd have a pretty gruesome story to tell. And that's because we — along with most women, apparently — have a strange fascination with true crime. If you've ever fallen down a serial killer-sized rabbit hole on Wikipedia or binged every episode of My Favorite Murder, the podcast in a single sitting you should look to Rachel Monroe's Savage Appetites, an examination of the appeal of true, terrifying crime through four narratives.
Girls are magic, which we already know. And you could argue that the best way to catch and hold on to a glimmer of that girlhood allurement would be through a collection of odes, poetry and prose. Others have more sinister methods. Crimes are committed against young women daily, but poet Olivia Gatwood's only response is to write. When asked in the intro of her new book what stake poetry has in this dark conversation, she responds, "The only answer I have is this: to help us feel less alone in the dark."
How's this for a thought experiment updated for the 21st-century: If you eat a hamburger in California, how much pollution is released in the Gulf of Mexico? What about: If you stream a movie on Netflix, how much coal is burnt in Virginia? These questions and others are thoughtfully examined in Inconspicuous Consumption: The Environmental Impact You Don't Know You Have, a deep dive into the environmental issues du jour via former New York Times Science writer Tatiana Schlossberg. We know it's an important subject matter, but who knew environmental impact issues could be such an entertaining read?
Share this article