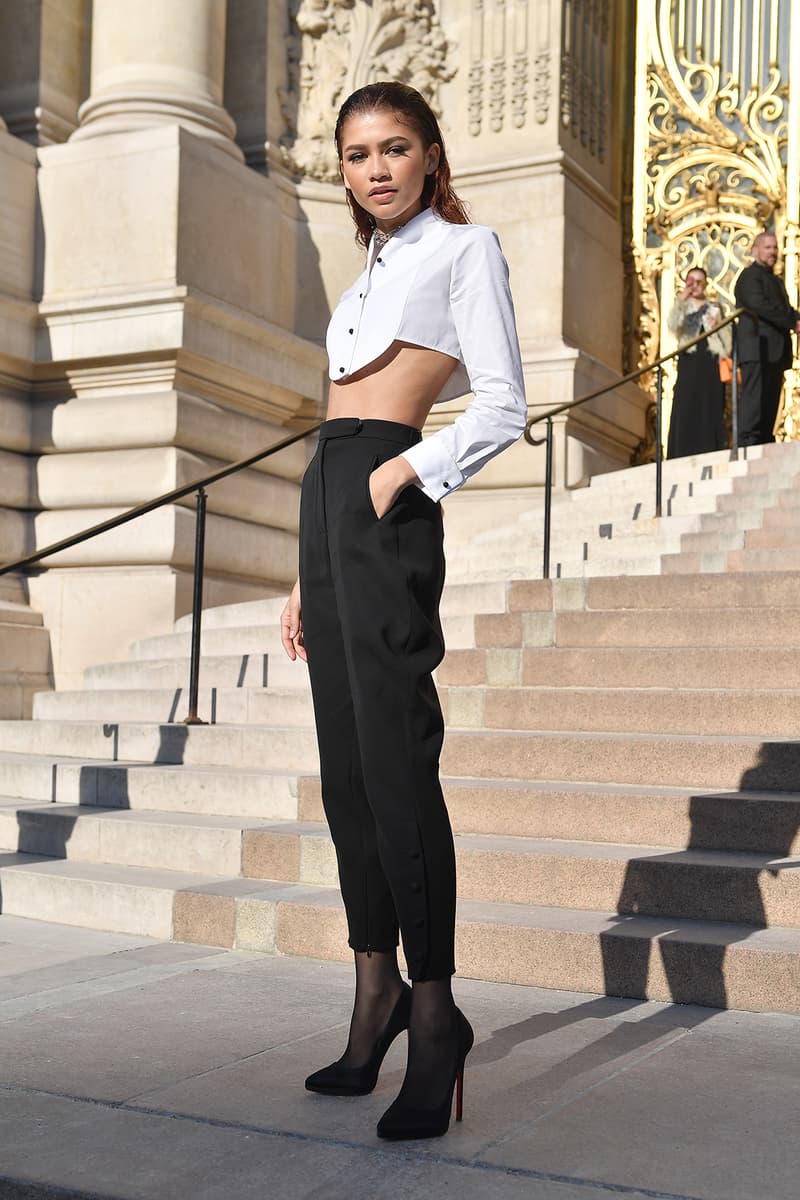 These Are Zendaya's 5 Wardrobe Essentials
A complete guide to the actress' off-duty style.
Starting out as a Disney star, Zendaya is someone who has truly captured her fans' hearts. Known for her roles in Spider-Man, The Greatest Showman and most recently, HBO's TV series Euphoria, she's been a familiar face on the big screen and on streaming services. Not only that, but she's become a fashion and beauty icon with her easy-breezy style. It's no surprise that she has released her own footwear line, athleisure collection and collaboration range with Tommy Hilfiger.
The rising starlet has truly unique style whether she's dressing down in jeans and sneakers or dressing up in silk pieces and heels. On her 23rd birthday, September 1, we're breaking down the five wardrobe essentials she can't leave home without. Scroll down below to see the latest installment of our Celebrity Wardrobe Essentials series. While you're looking at how to recreate Zendaya's aesthetic, here's our tutorial to her sunset makeup look.
1. Crisp Button-Up Shirts
Taking notes from vintage-inspired style, Zendaya is often seen sporting crisp button-up shirts. Wear them with a pair of trousers or cinched at the waist with a belt like she does. Go for a boxy, classic cut from Helmut Lang, a pop of color from Gucci or a completely unique, ruffled look from sacai.
2. Cozy Sneakers
Whether it's a classic pair of high-top Converse, Nike Air Jordan 1s or PUMA Suedes, it's no secret that Zendaya is a fan of sneakers. When the actress isn't attending red carpet events, her style is pretty casual so comfortable shoes are key.
3. High-Waisted Jeans
Another cozy essential of Zendaya's is a pair of high-waisted denim jeans. Style them with a fall-ready turtleneck or tuck an oversized T-shirt in. Check out our selects from Balmain, MM6 Maison Margiela and Balenciaga.
4. Silk Pieces
It's pretty obvious that Zendaya knows how to keep it classy and comfortable in silk pieces. Go for the pajama aesthetic with matching silk sets or mix up textures with satin separates. Take a look below for blazer, shorts and blouse options from Marques'Almeida, Fendi and Prada.
5. Stiletto Heels
When she's not wearing sneakers, Zendaya is often spotted wearing stiletto heels. From classic Christian Louboutin pumps to bright pink heels, the actress knows how to elevate her looks, literally.
Share this article