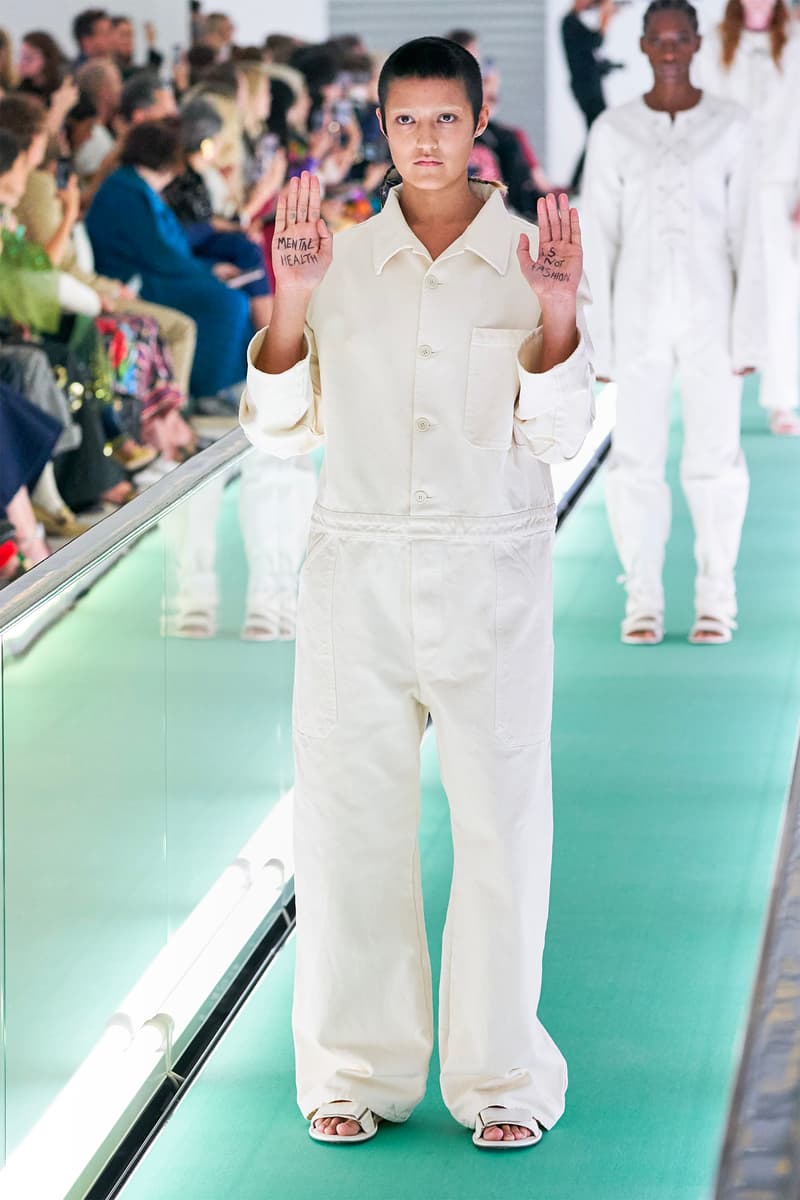 1 of 6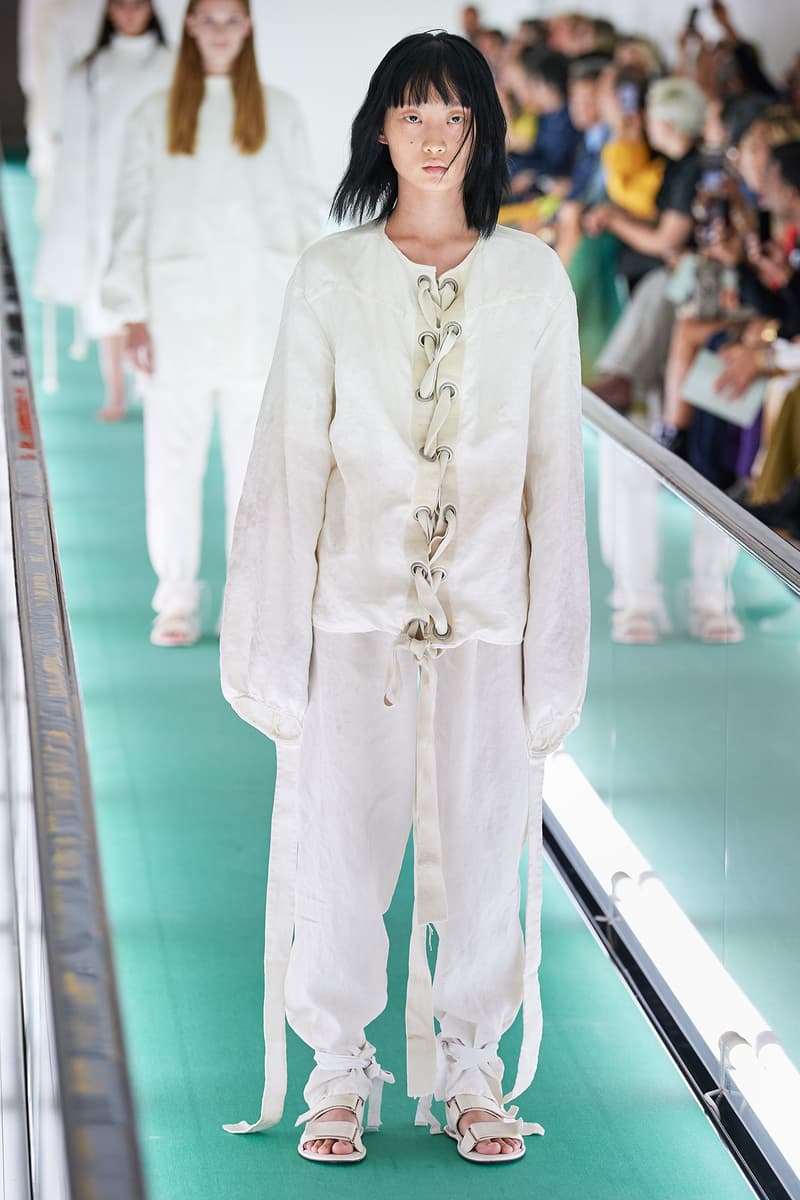 2 of 6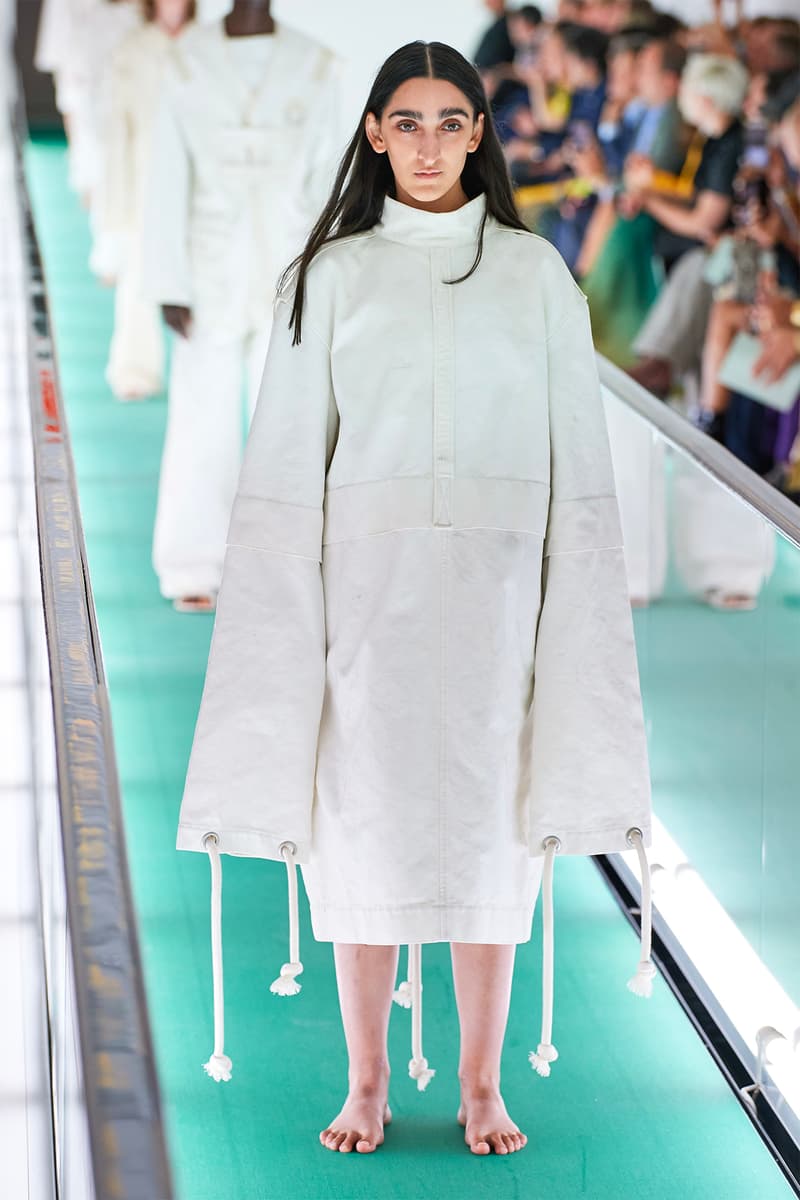 3 of 6
4 of 6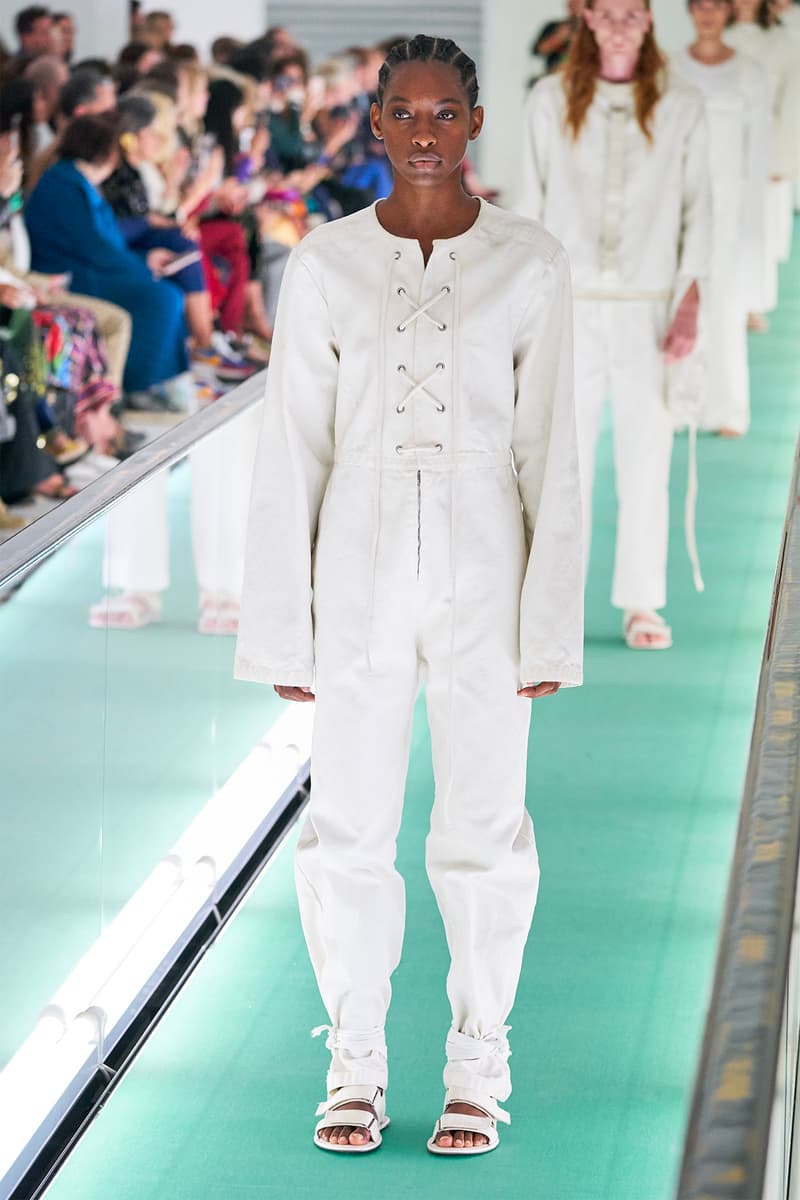 5 of 6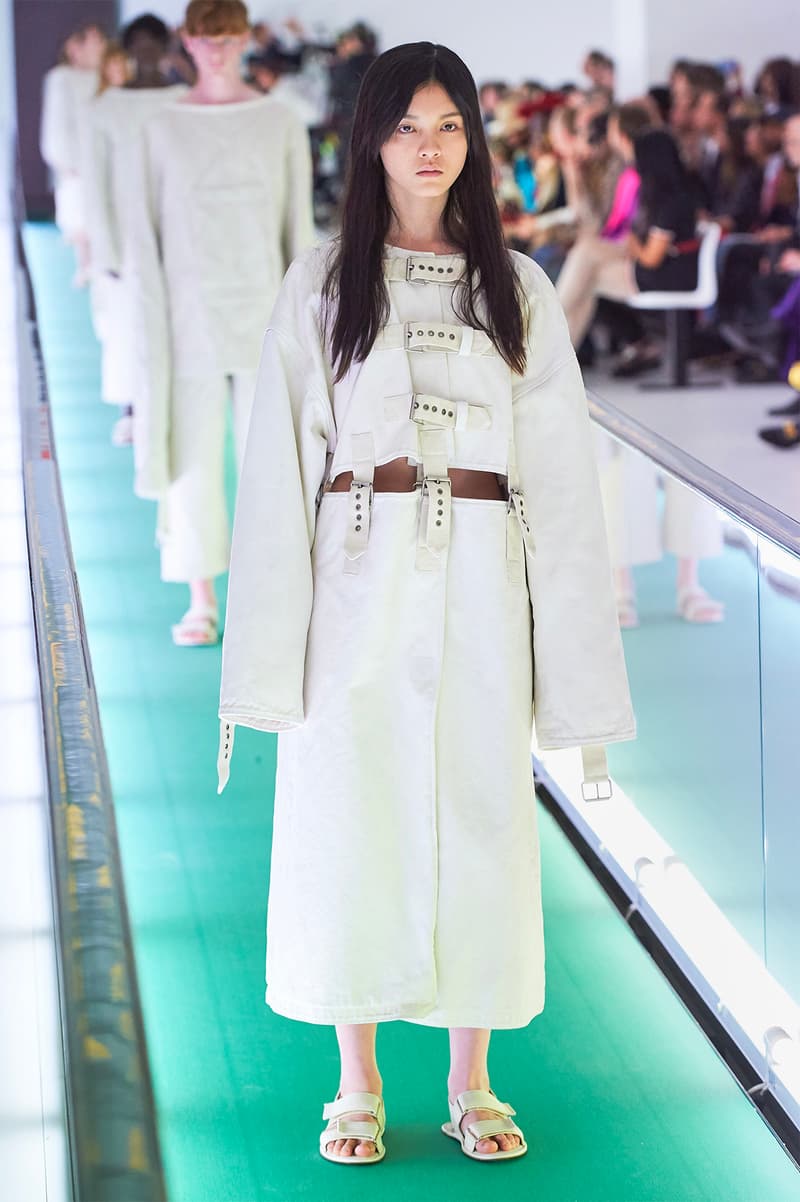 6 of 6
Fashion
Gucci Model Stages Protest During Milan Fashion Week Catwalk: "Mental Health Is Not Fashion"
Read Ayesha Tan Jones' statement here.
Gucci Model Stages Protest During Milan Fashion Week Catwalk: "Mental Health Is Not Fashion"
Read Ayesha Tan Jones' statement here.
At Gucci's Spring/Summer 2020 show during Milan Fashion Week, model Ayesha Tan Jones staged a protest while walking in the the runway show.
The non-binary musician and artist, who's also known as YaYa Bones, was among a group of models that opened the Gucci show in a lineup of plain white garments resembling straitjackets. In a bleak-looking, brightly-lit clinical space, the models were sent down moving walkways. It was then when YaYa held up their hands to reveal the message, "mental health is not fashion." According to The Guardian, a Gucci spokesperson confirmed that the protest "was not planned" as part of the presentation.
The model later took to Instagram to explain their actions in a statement:
"As an artist and model who has experienced my own struggles with mental health, as well as family members and loved ones who have been affected by depression, anxiety, bipolar and schizophrenia, it is hurtful and insensitive for a major fashion house such as Gucci to use this imagery as a concept for a fleeting fashion moment.

Many people with mental health issues are still stigmatized in workplace and in daily life, while many people still do not consider mental health issues as 'real illnesses' as they may not be visible. Straitjackets are a symbol of a cruel time in medicine when mental illness was not understood, and people's rights and liberties were taken away from them, while they were abused and tortured in the institution.

It is in bad taste for Gucci to use the imagery of straitjackets and outfits alluding to mental patients, while being rolled out on a conveyor belt as if a piece of factory meat.

Presenting these struggles as props for selling clothes in today's capitalist climate is vulgar, unimaginative and offensive to the millions of people around the world affected by these issues."
Gucci's creative director Alessandro Michele later expressed in a press conference that he had been thinking about humanity and uniforms, saying "a uniform is something that blocks and constrains you – that makes you anonymous. That makes you follow the direction of travel." The designer was cited saying that the straitjacket was "the highest type of uniform."
Take a look at YaYa's statement, as well as images of the clothing and show space below.
The second half of the SS20 show was marked by a lineup of polished, sultry looks that contrasts sharply with the quirky aesthetic Michele's Gucci has become known for. From nods to the brand's '90s archive to BDSM references, see Gucci's new look by checking out a selection of outfits from the show.
Share this article