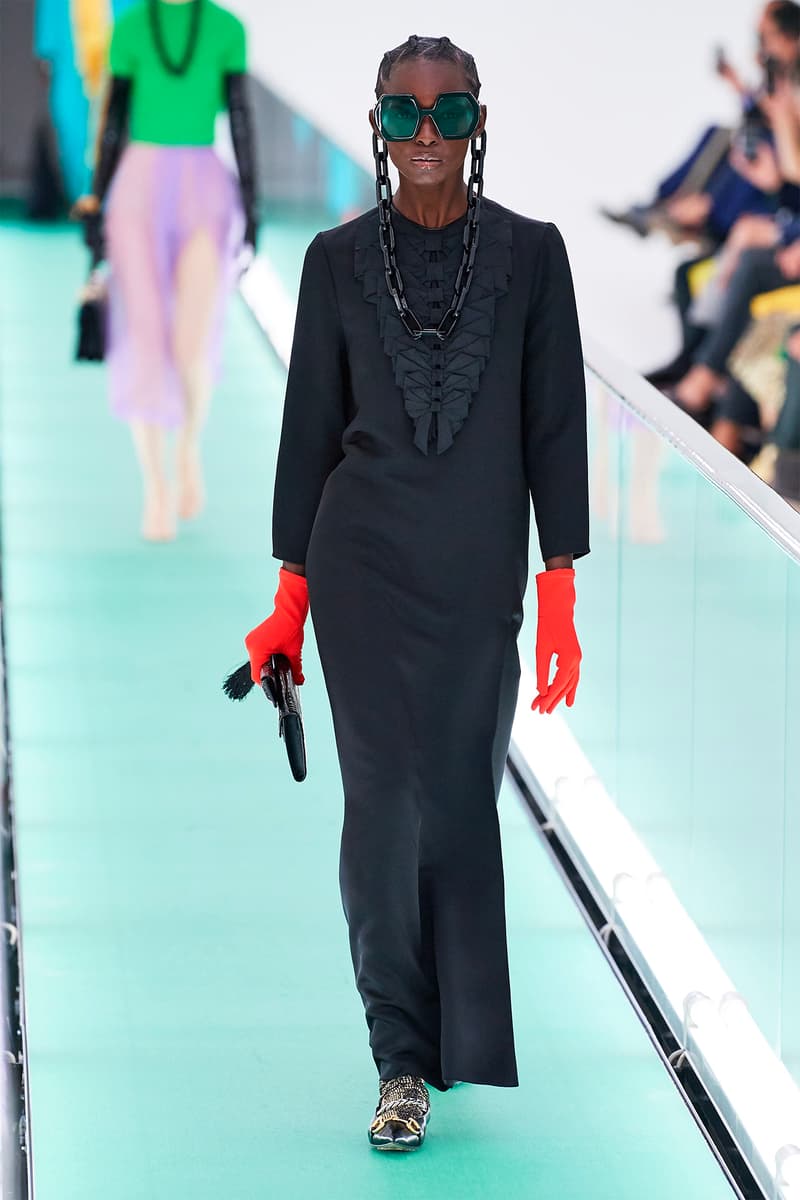 1 of 27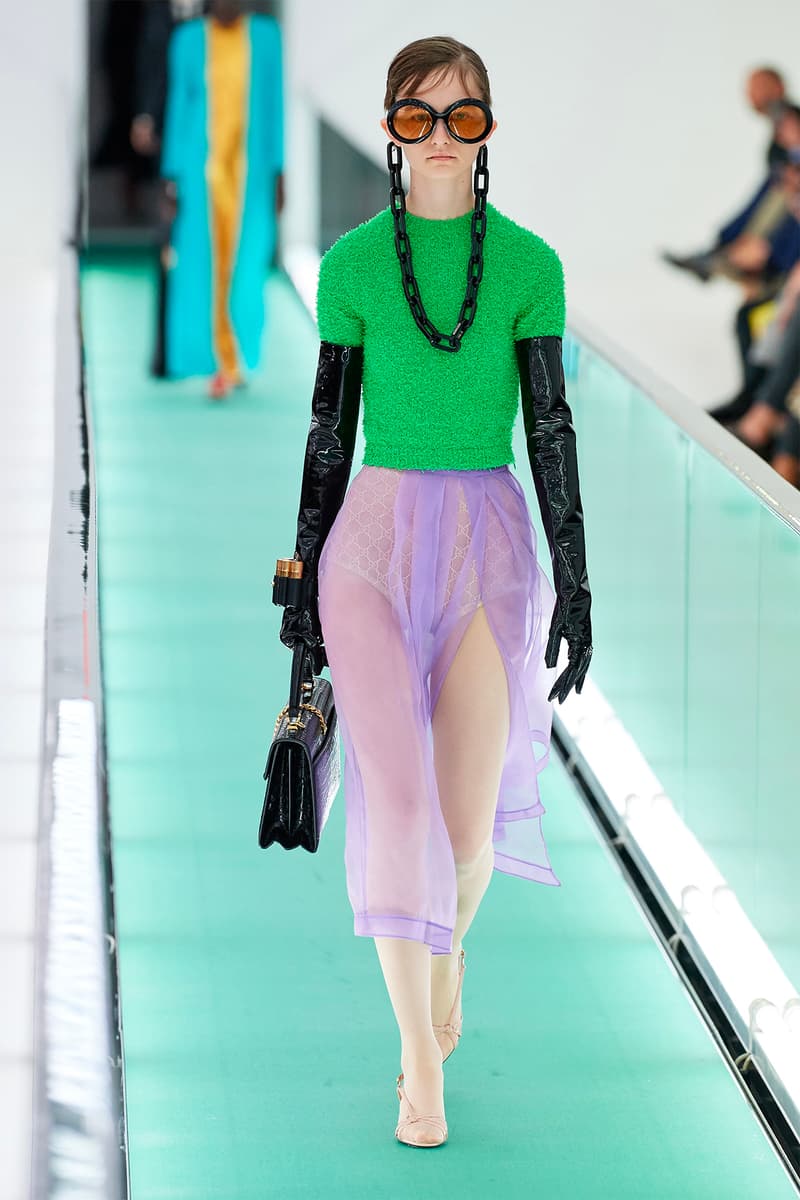 2 of 27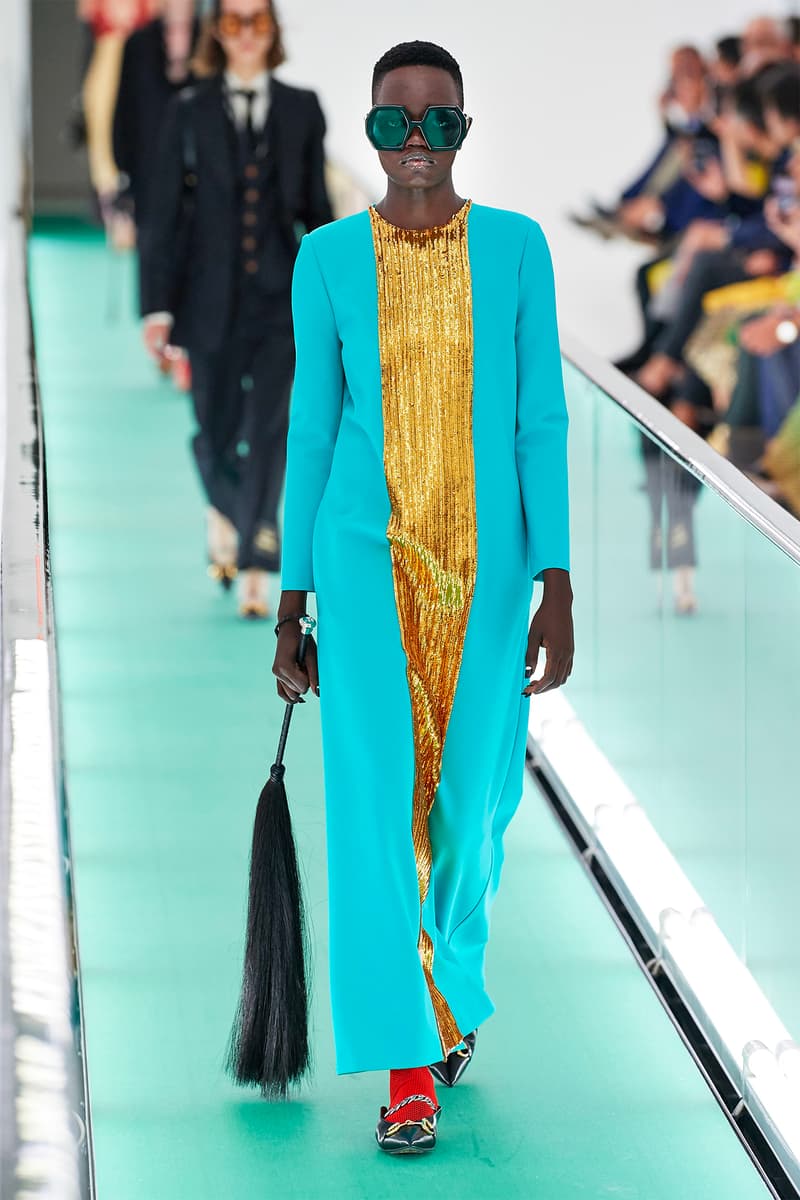 3 of 27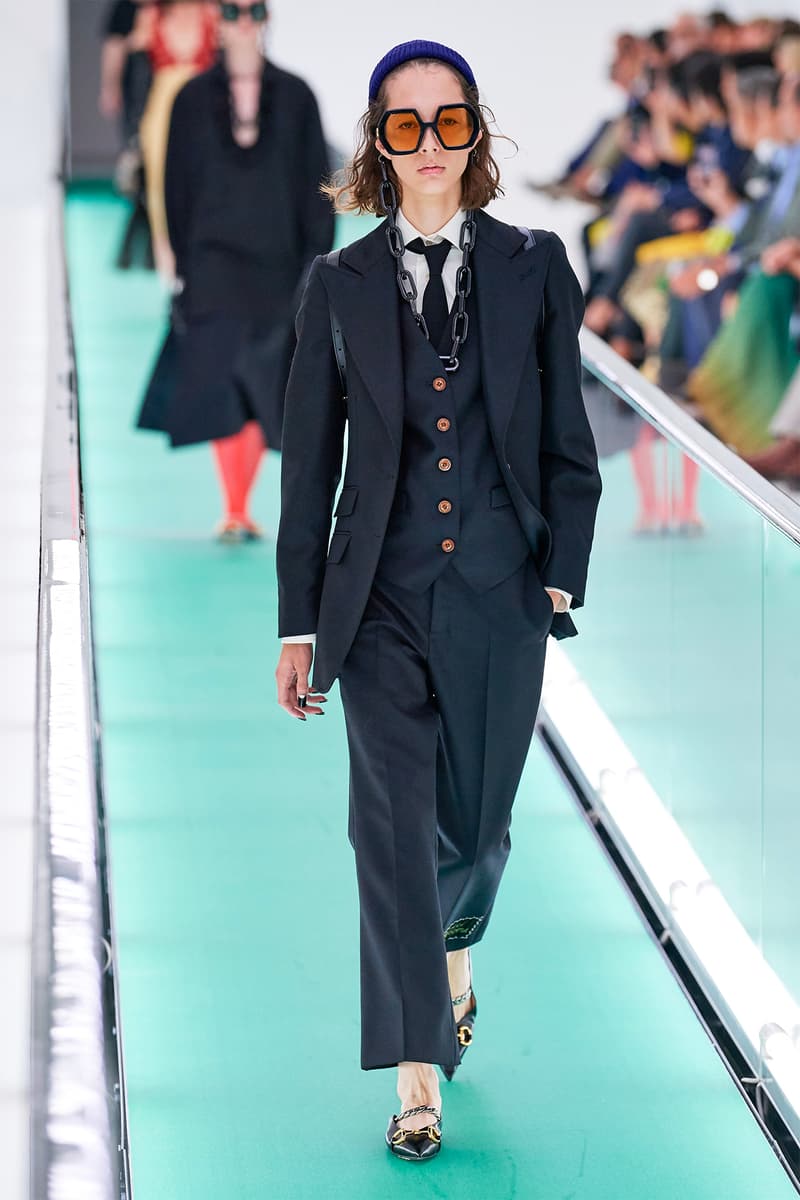 4 of 27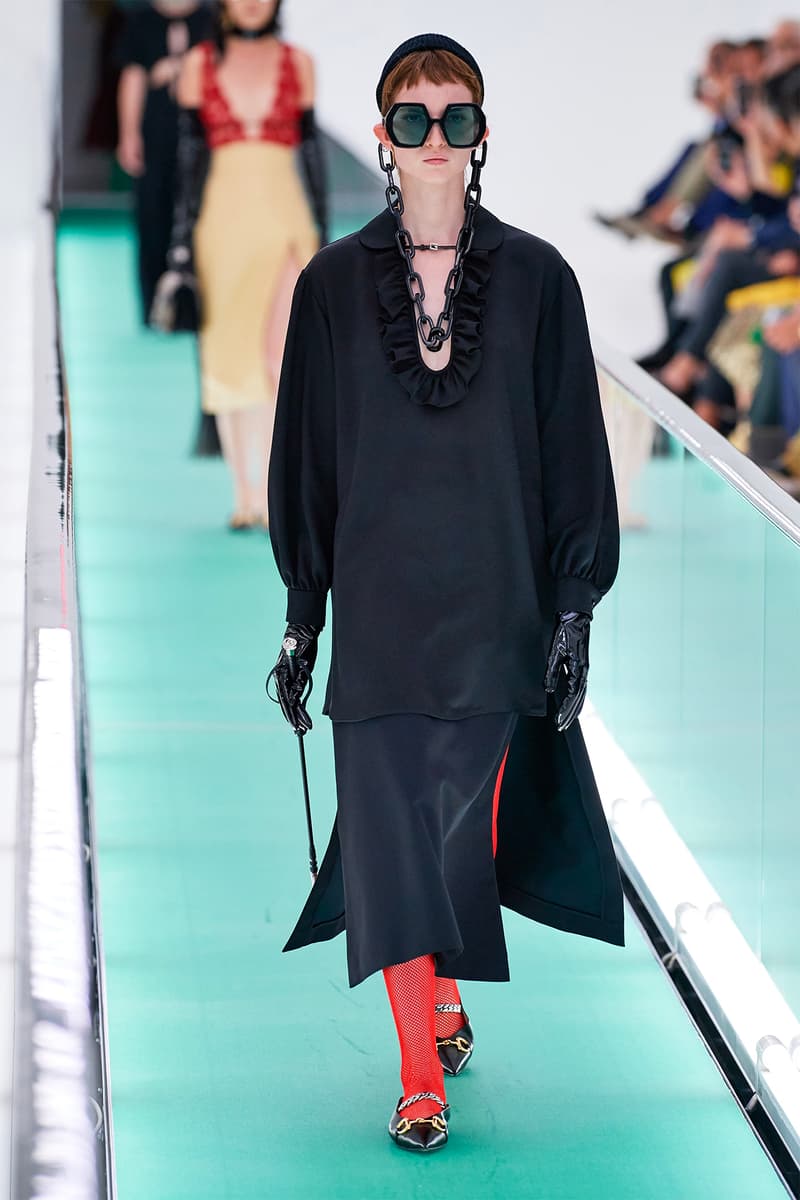 5 of 27
6 of 27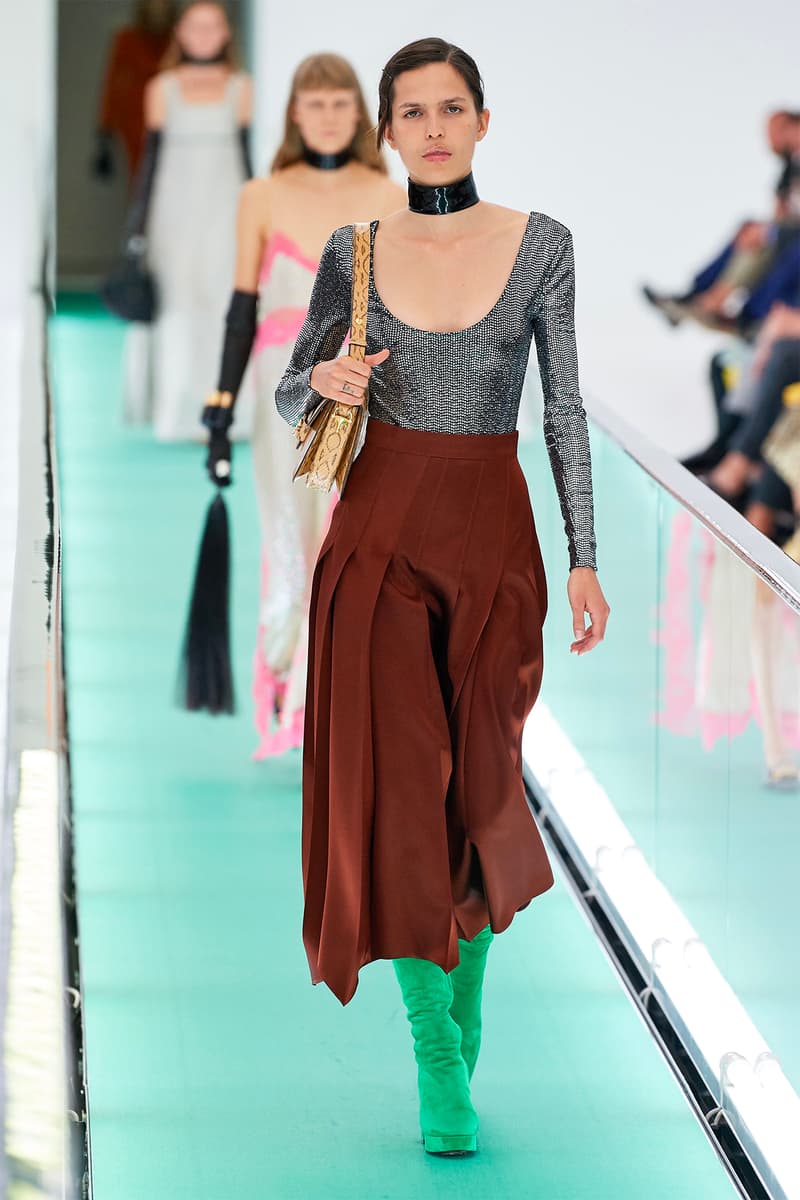 7 of 27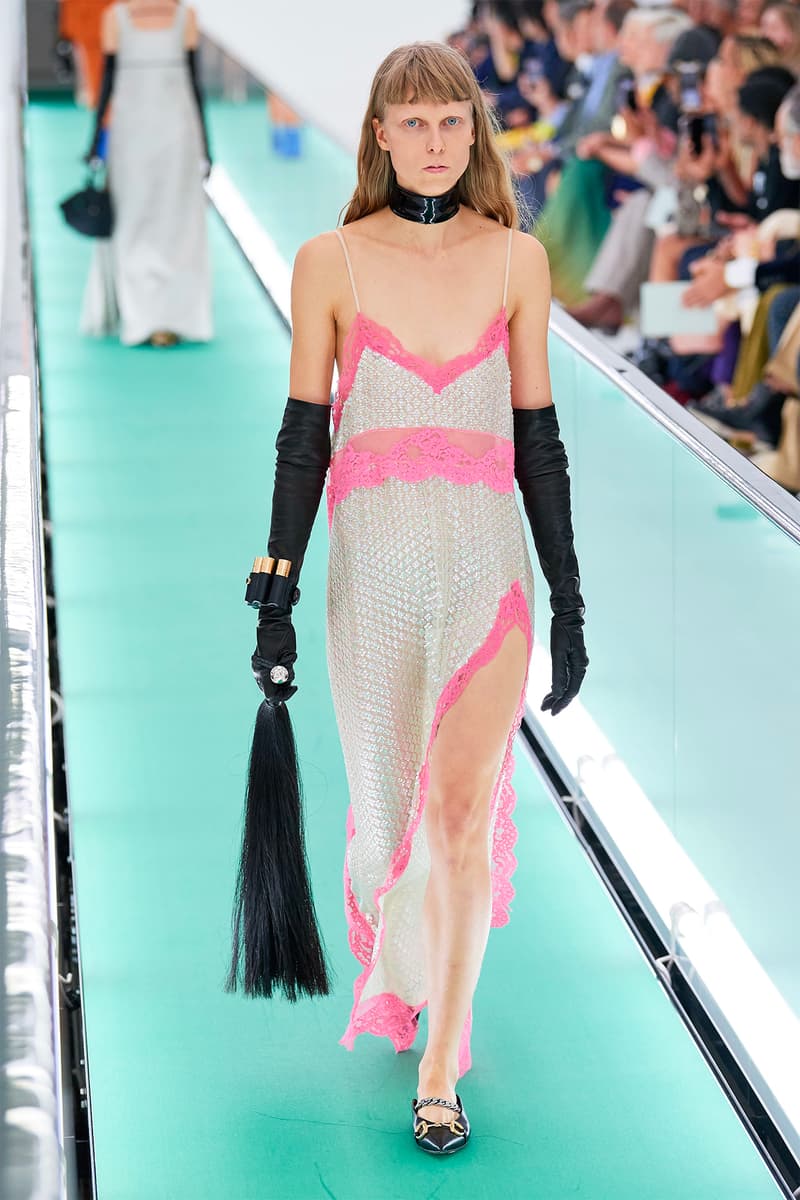 8 of 27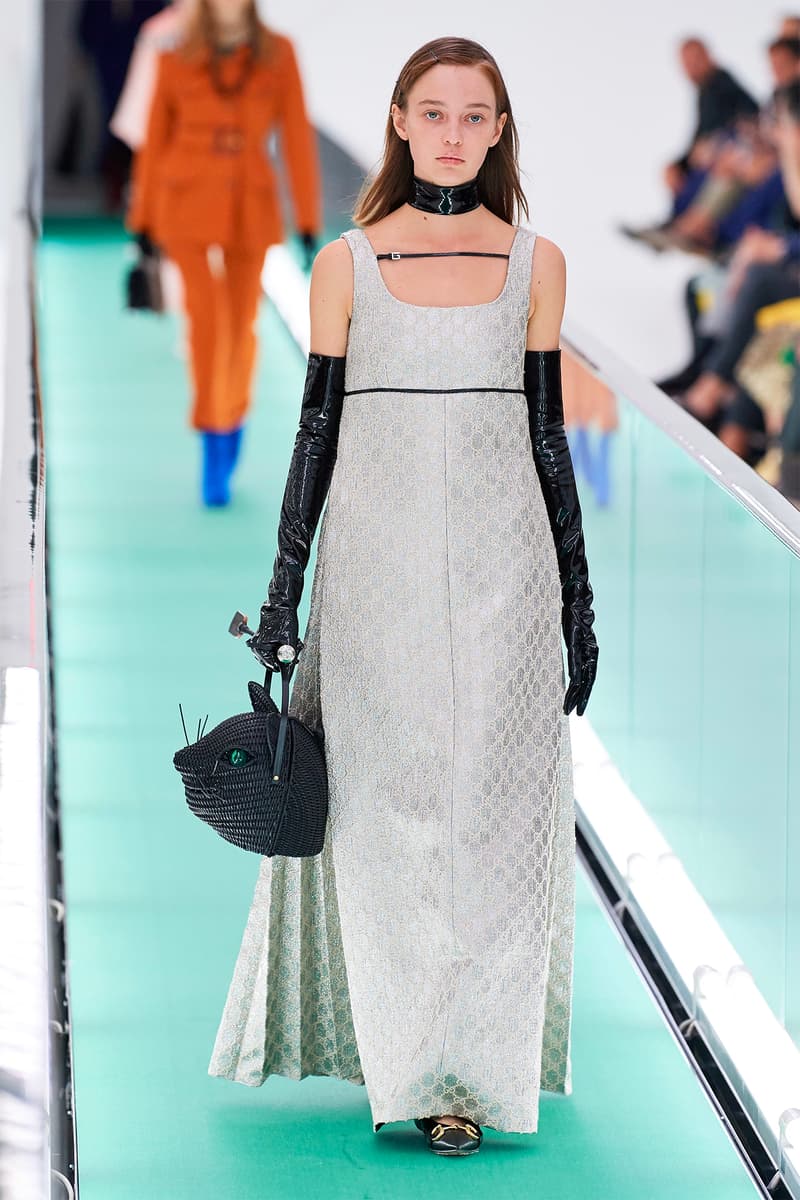 9 of 27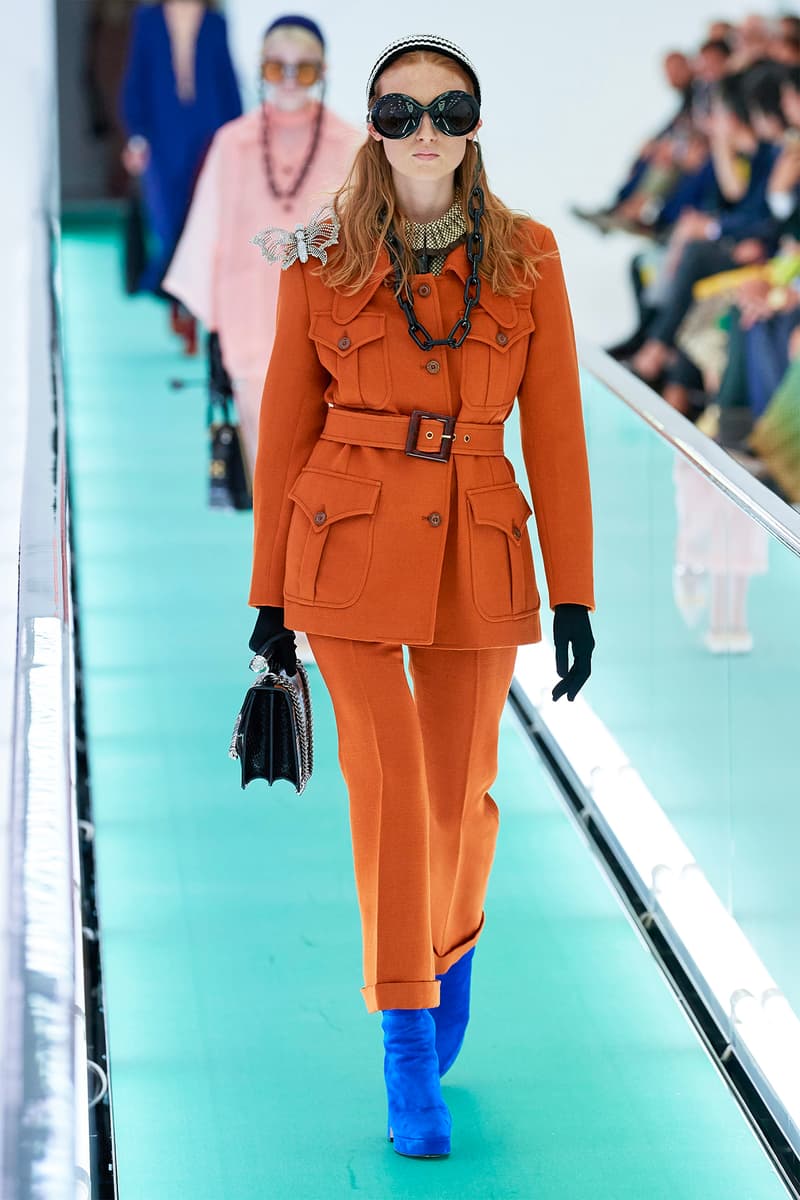 10 of 27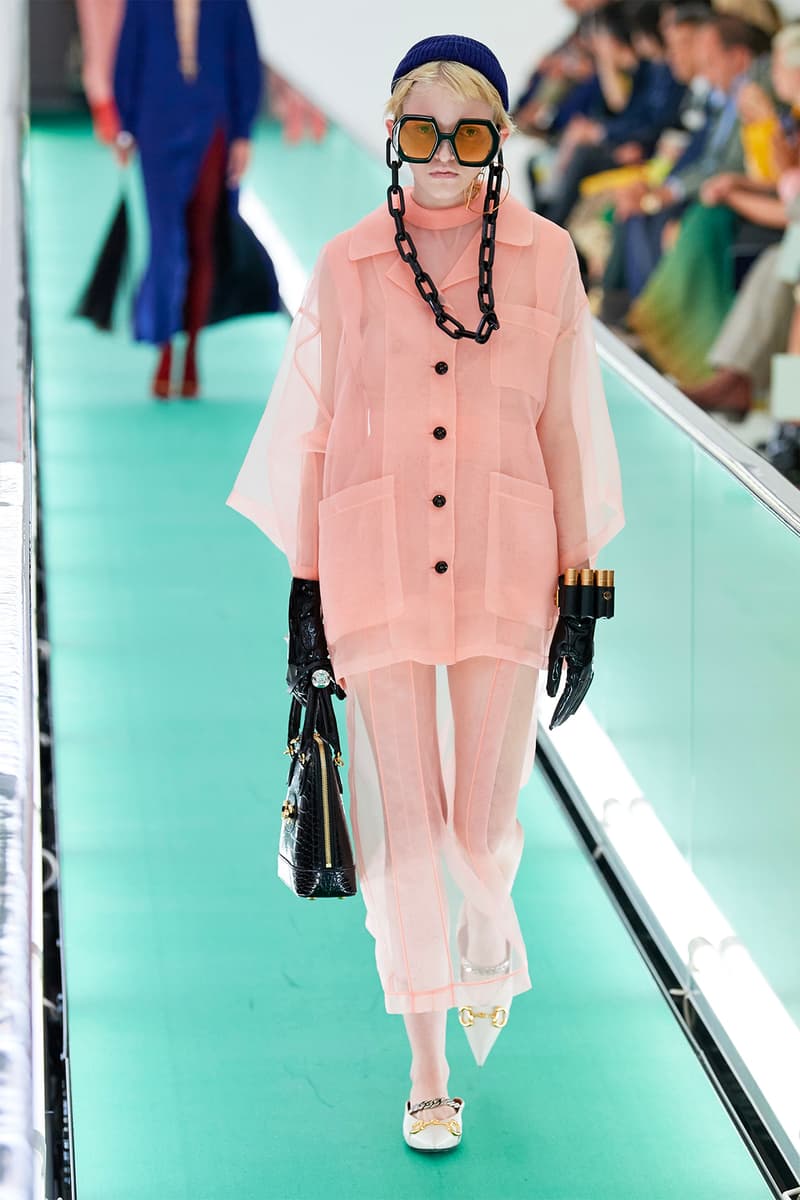 11 of 27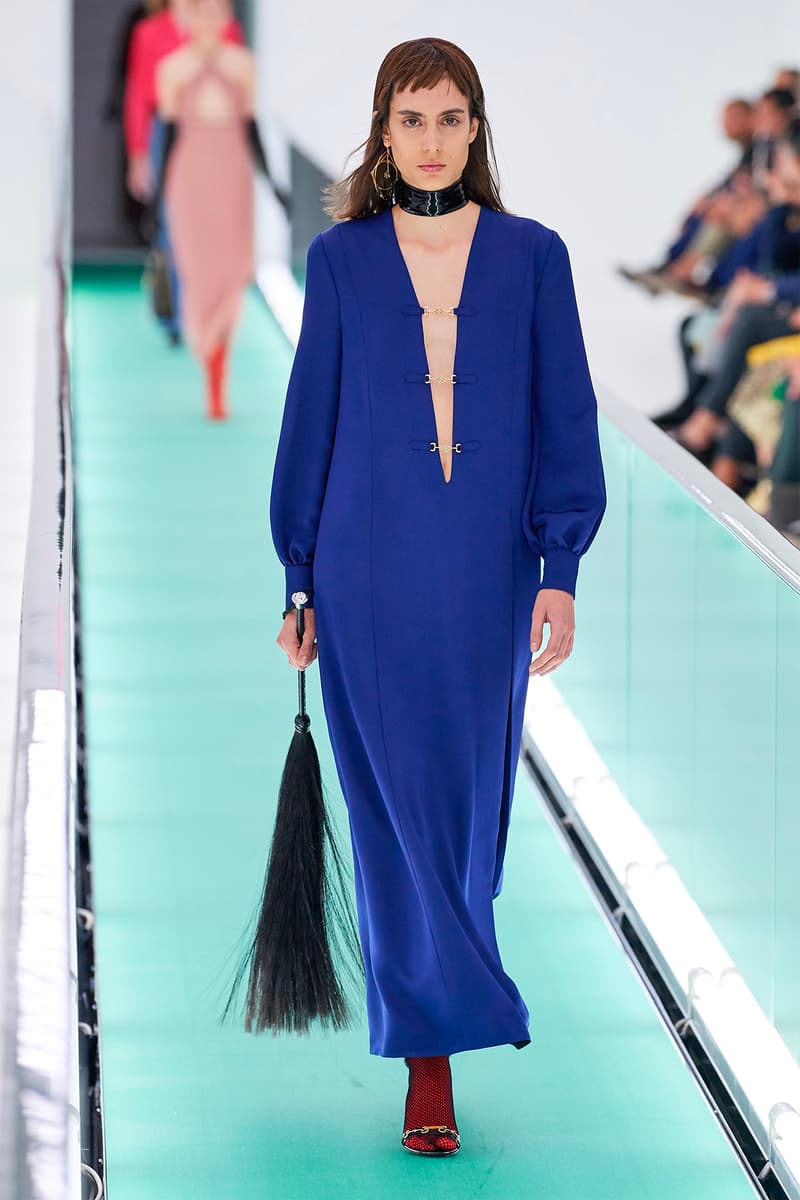 12 of 27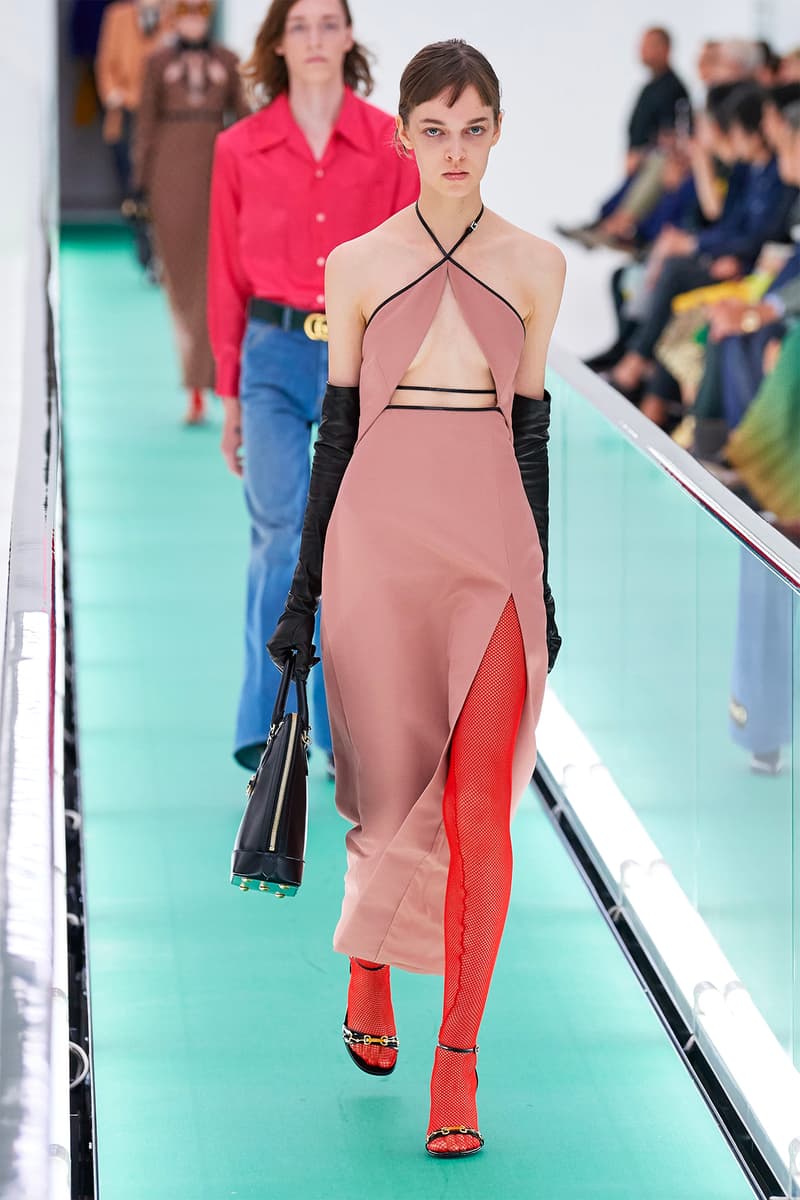 13 of 27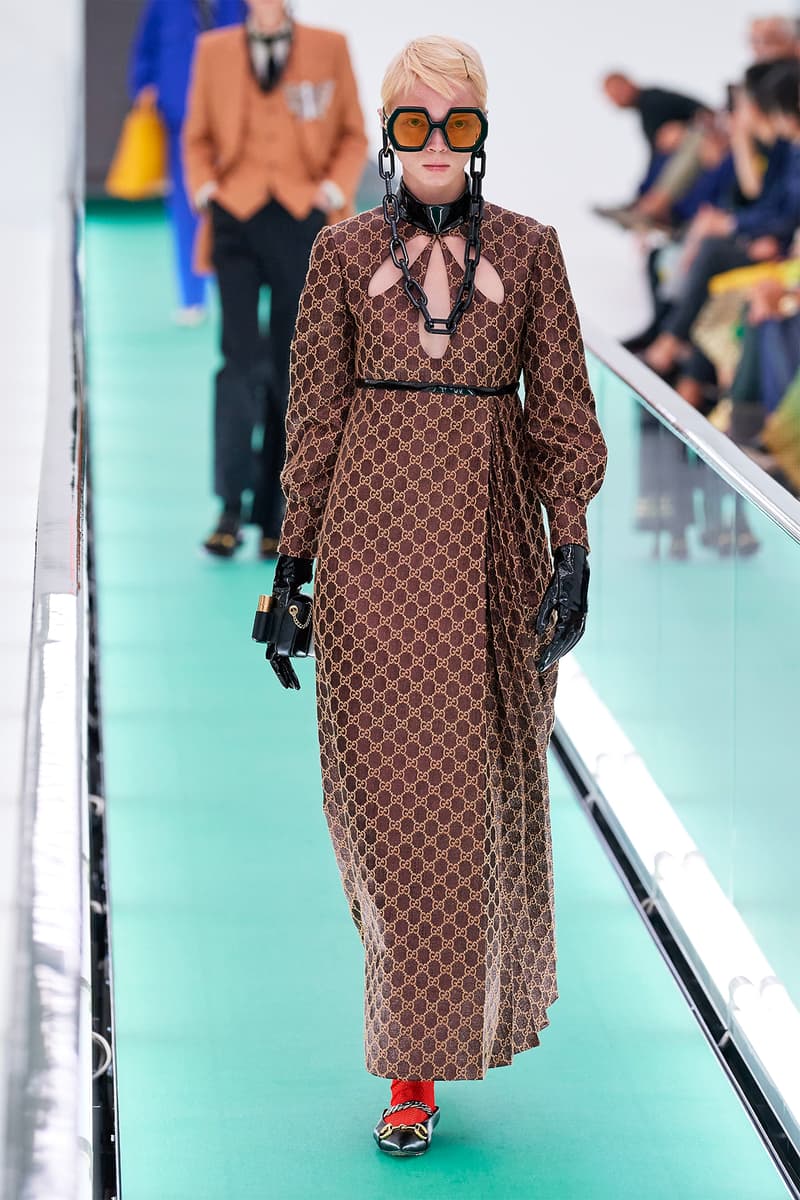 14 of 27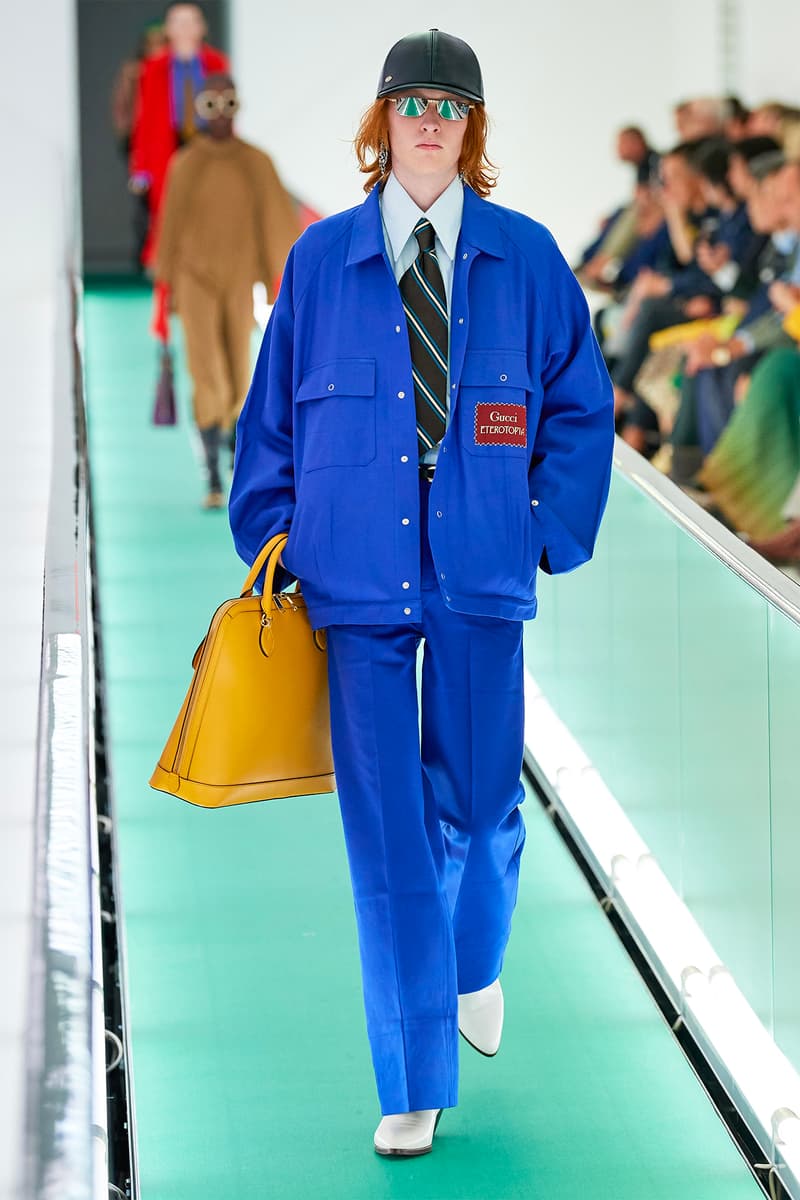 15 of 27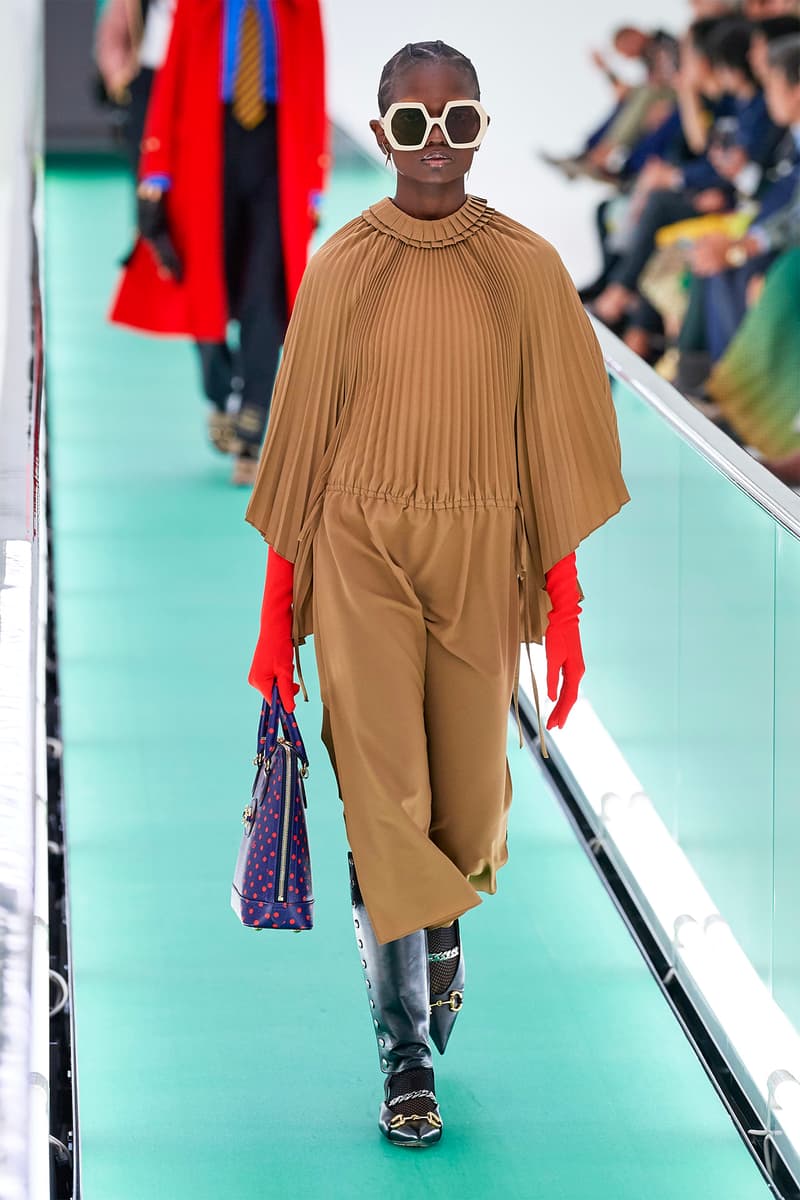 16 of 27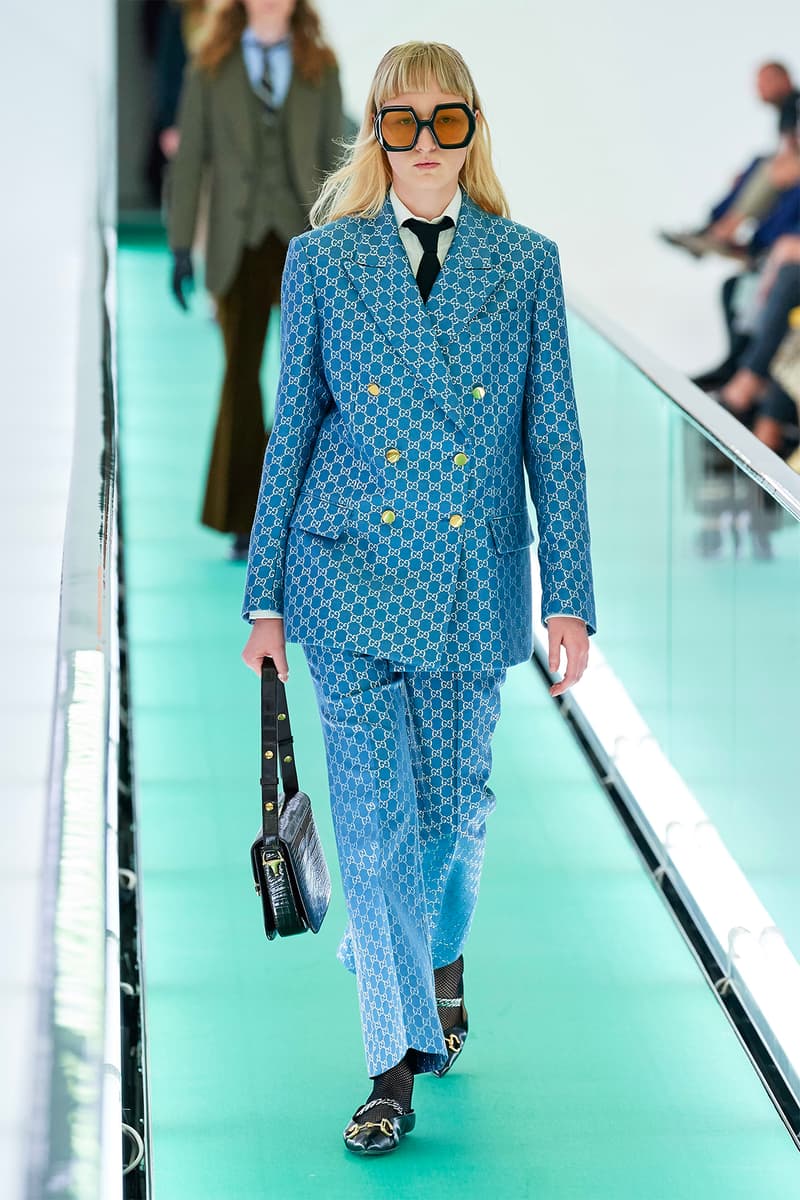 17 of 27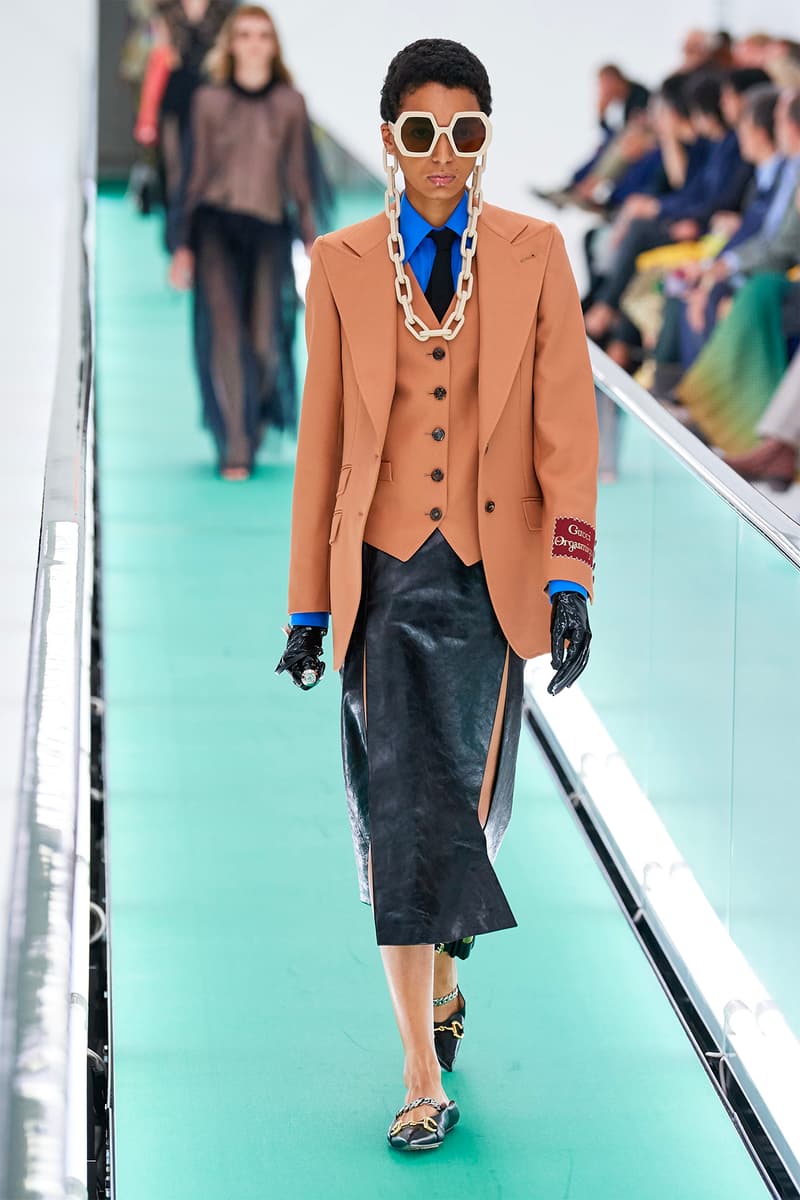 18 of 27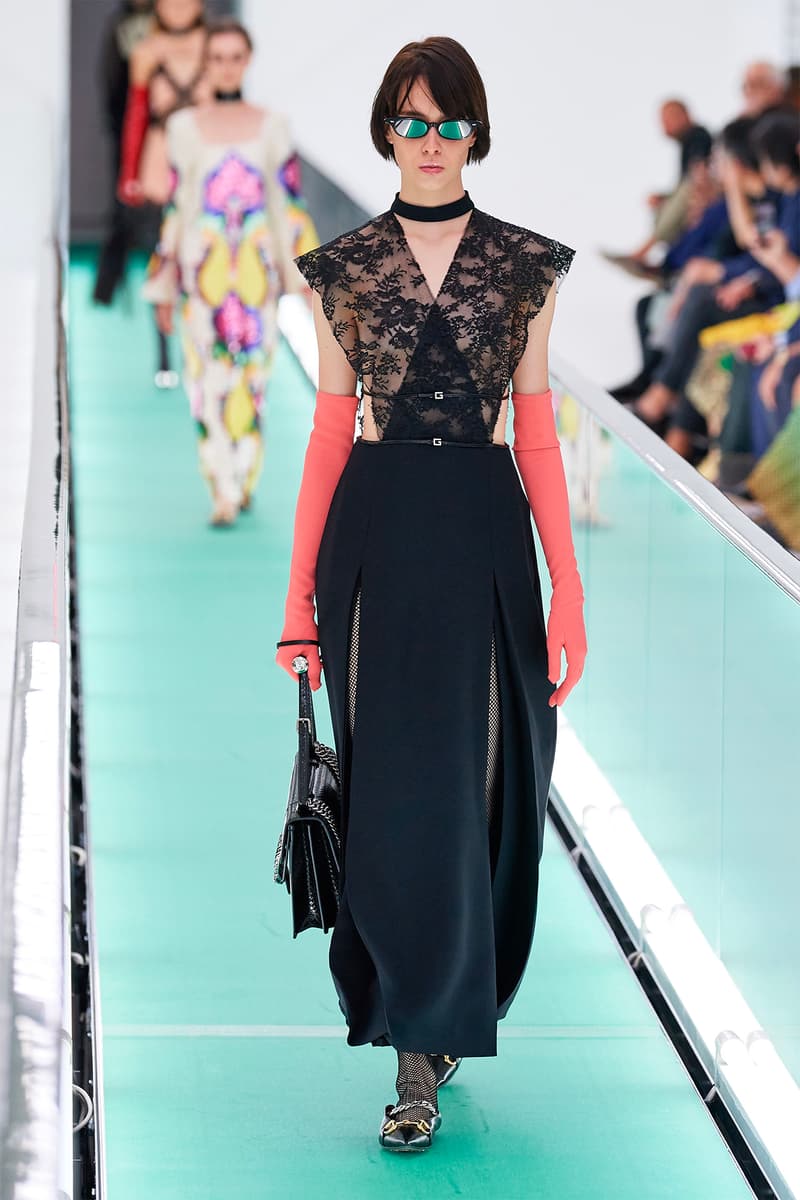 19 of 27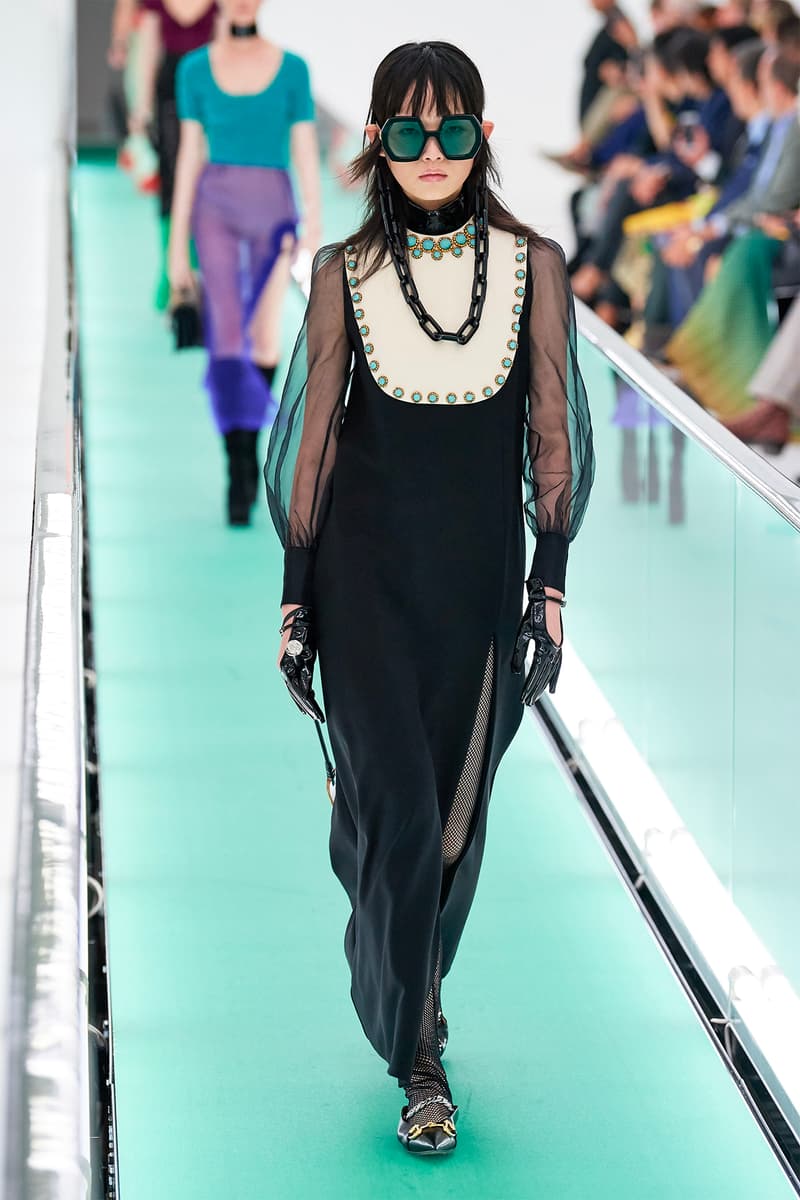 20 of 27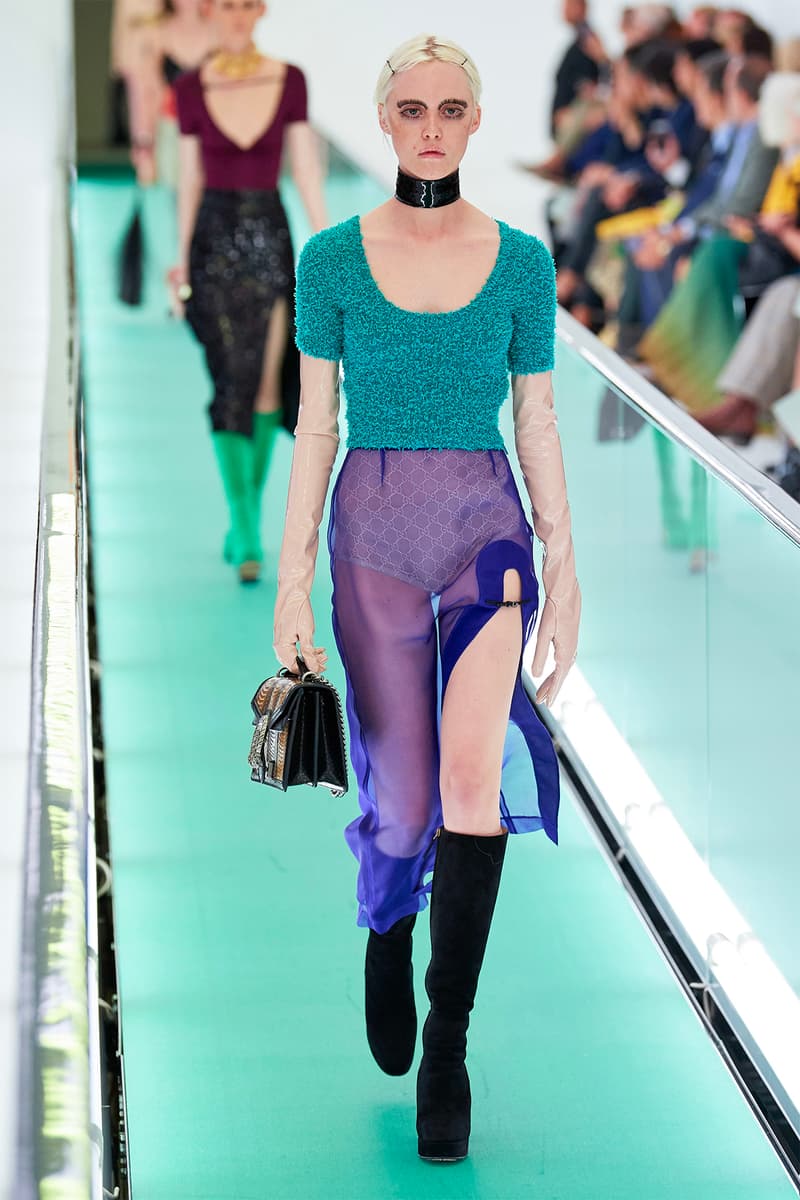 21 of 27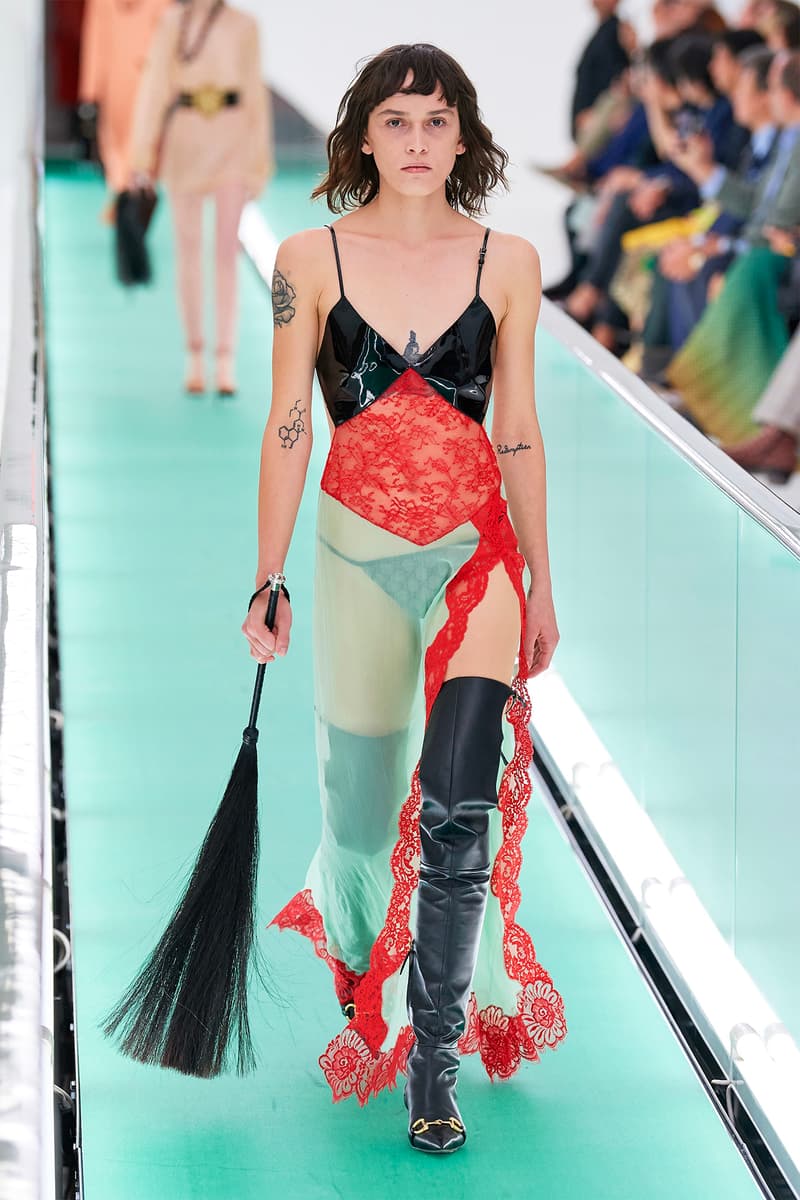 22 of 27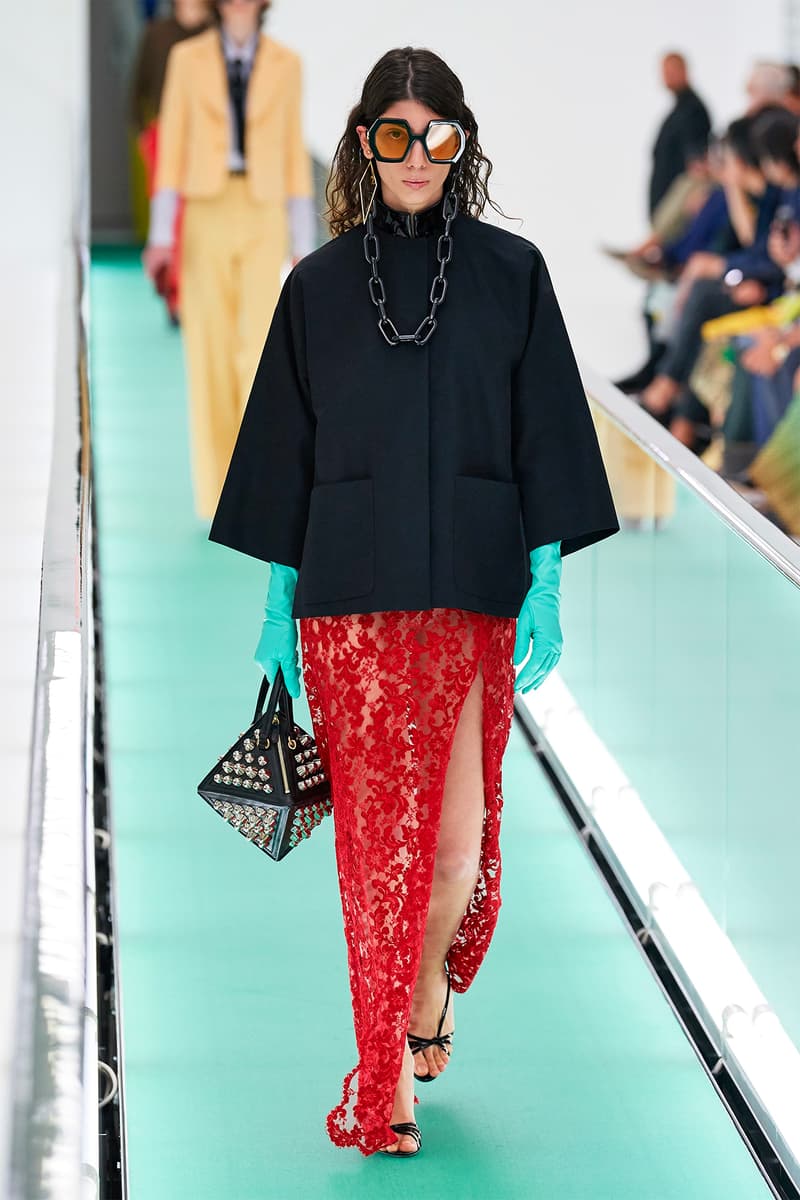 23 of 27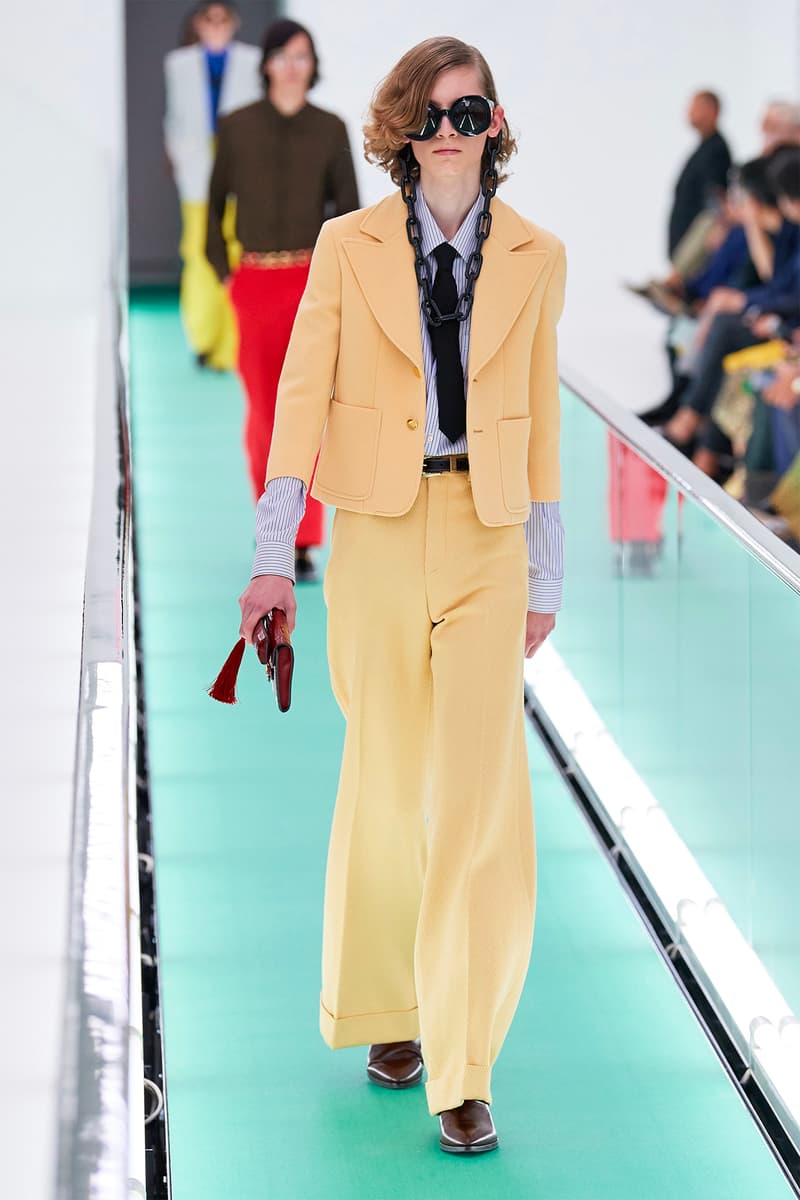 24 of 27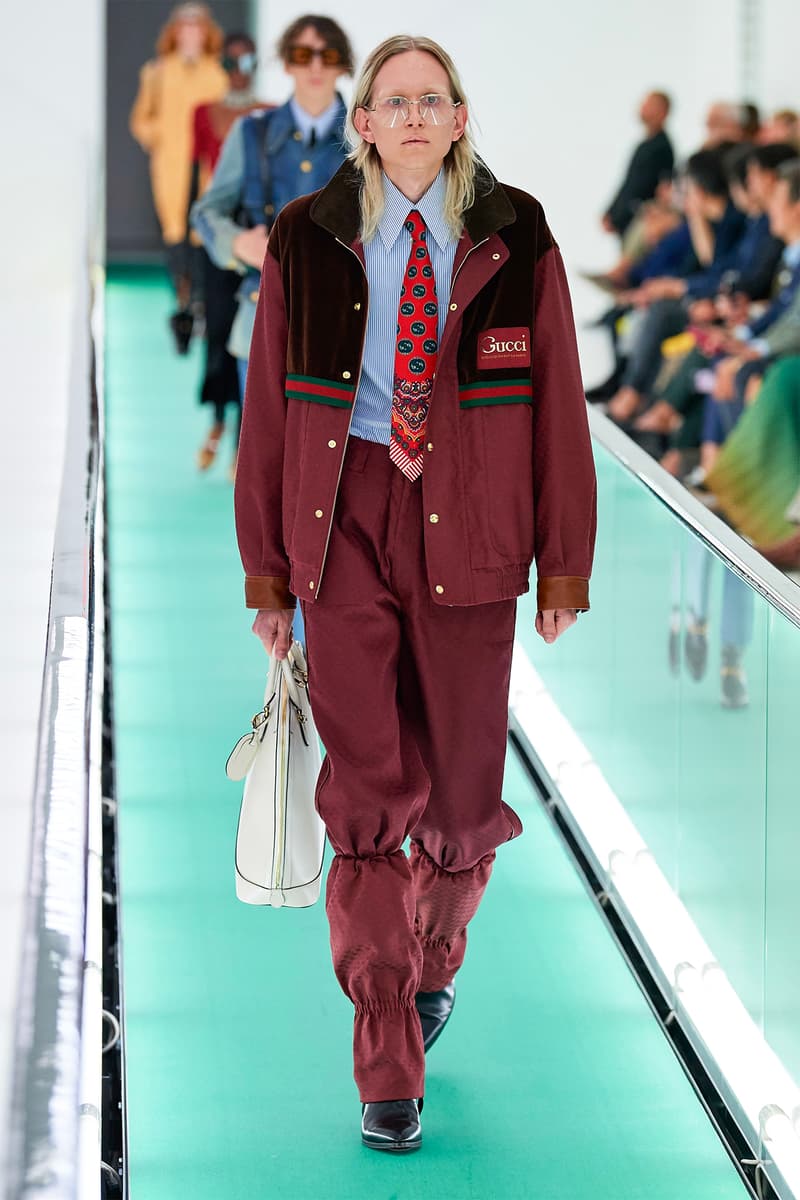 25 of 27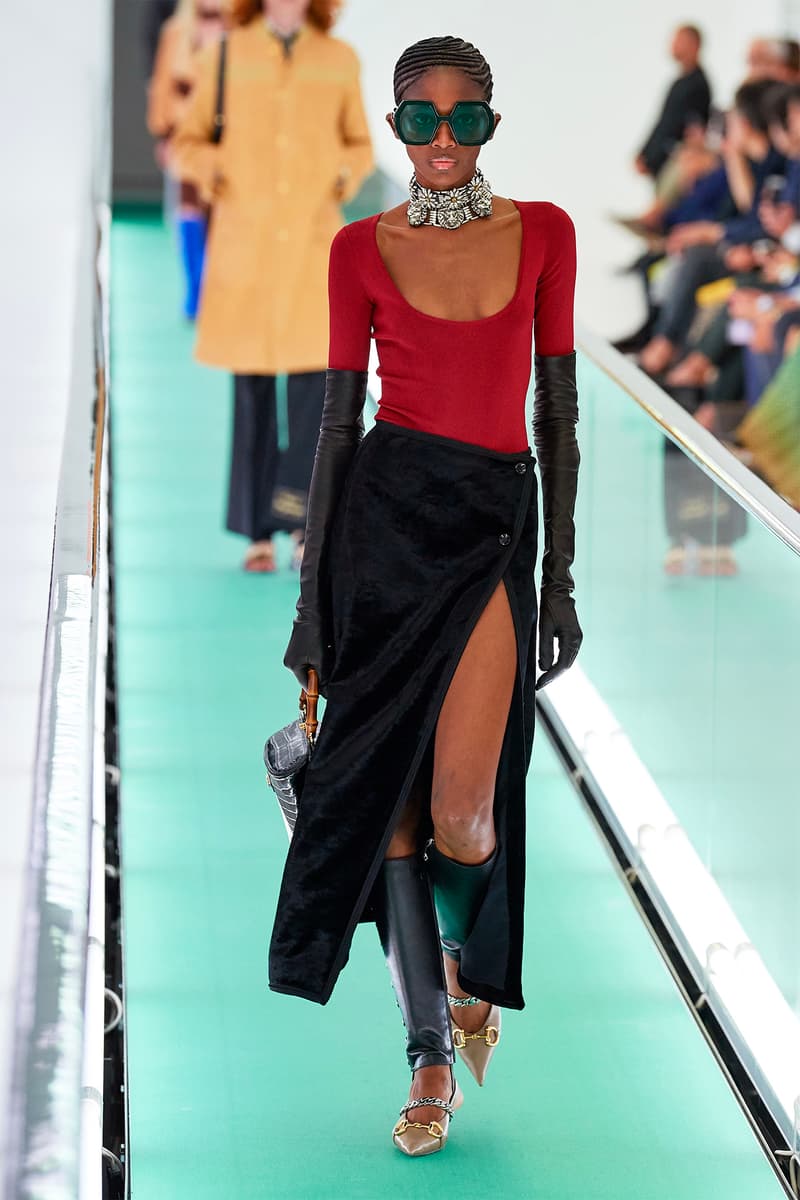 26 of 27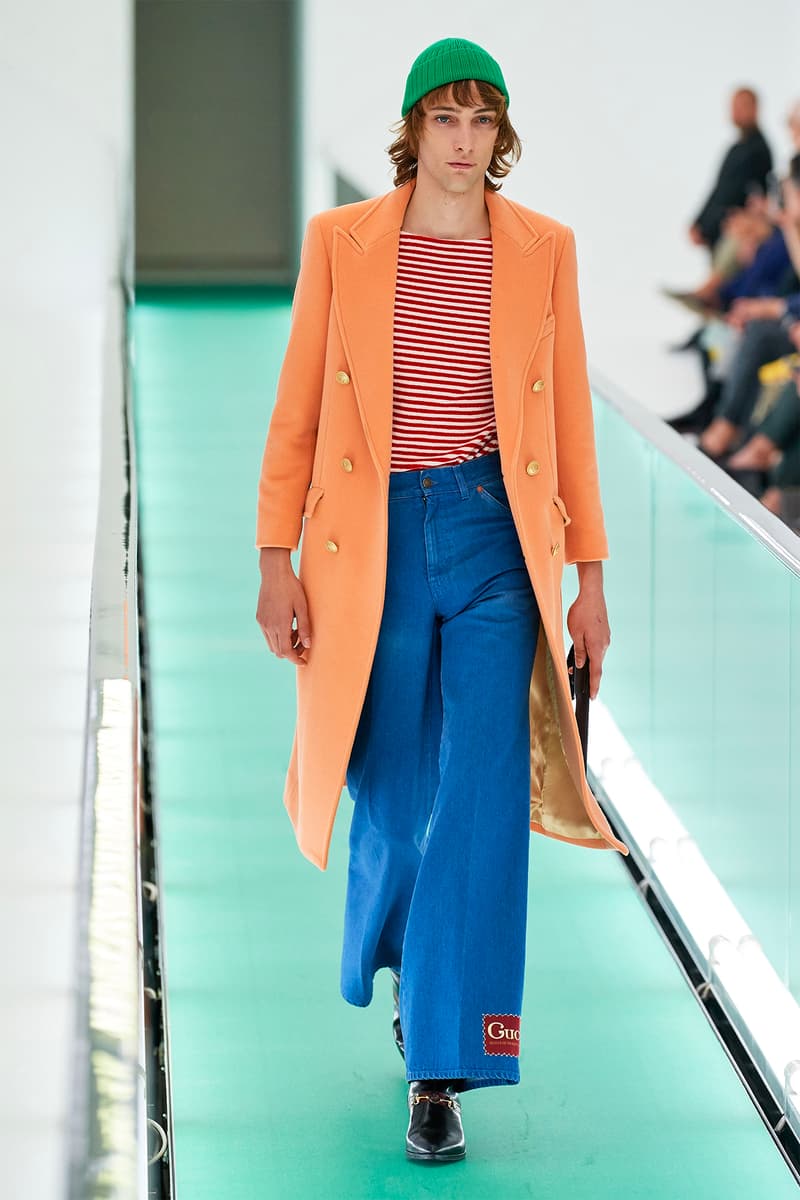 27 of 27
Fashion
Gucci's SS20 Collection Might Be the Sexiest Yet From Alessandro Michele
"Orgasmique" signifies the arrival of a new Gucci aesthetic.
Gucci's SS20 Collection Might Be the Sexiest Yet From Alessandro Michele
"Orgasmique" signifies the arrival of a new Gucci aesthetic.
Ever since Alessandro Michele took the reins at Gucci in 2015, the storied Italian brand has become synonymous of the "ugly-chic" look, with its bulky, crystal-embellished sneakers and bootleg logo-inspired merch flying off the shelves. It's easy to assume that the fashion house's Spring/Summer 2020 collection will follow the same aesthetic, but at Milan Fashion Week, the Creative Director showed the industry that he's got more up his sleeves.
Staged at the Gucci Hub, the runway show welcomed guests into a room glowing in red. As the show started, the lights turned stark white, with a succession of models in all-white uniforms sent down multiple conveyor belts in a clinical space. According to the brand, these blank ensembles — with a number of looks wrapped around by belts and string ties — represent how "through fashion, power is exercised over life to eliminate self-expression."
Following the almost dystopian opening act, the eerie soundscape paused while the lights went out suddenly. What's going to happen next? After a brief power outage, the room became bright once again with more upbeat music playing in the background.
The remaining 89 looks, which follow the theme of "Orgasmique," served as a response to the prologue of the show. Perhaps the sexiest collection we've seen from Michele, the lineup signifies the arrival of a new Gucci aesthetic, with models forgoing quirky, geeky styling for sultrier silhouettes with kinky details. In contrast to the opening looks, the collection presents "fashion as a way to allow people to walk through fields of possibilities, cultivate beauty, make diversity sacrosanct and celebrate the self in expression and identity."
Filled with hard-to-miss nods to Tom Ford-era Gucci, the catwalk saw a number of sheer lace dresses with thigh-high slits paired with monogrammed panties underneath. The "G" metal emblem, resembling that of the house's '90s G-string designs, was placed around the neck, across the chest or on the thigh like garters. Models wore bralettes and tops with plunging necklines, and were accessorized with BDSM-esque chokers, leather gloves, retro sunglasses attached with oversized chains and studded handbags. Many even carried whips and floggers in their hands as they walked down the runway.
Scroll through the gallery above to see some of our favorite looks from Gucci's SS20 show. To relive the presentation, watch the video below.