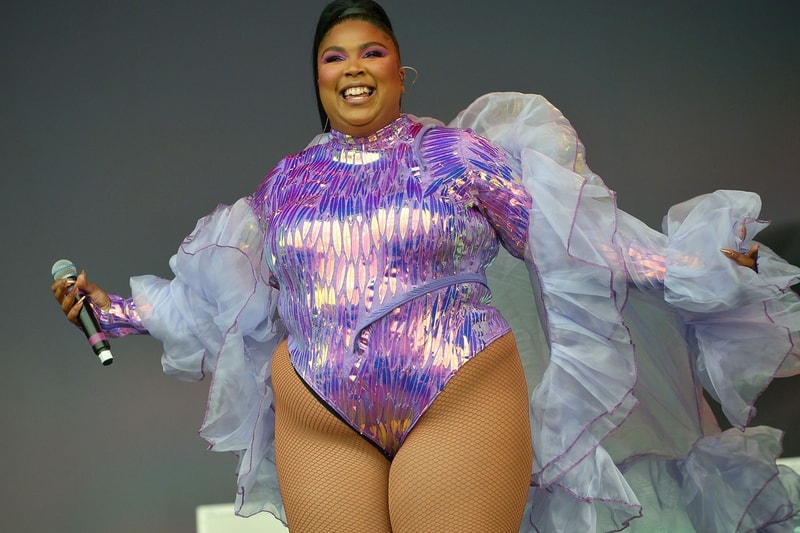 Music
Lizzo's "Truth Hurts" Surpasses Cardi B & Lauryn Hill's Billboard Hot 100 Record
The track beats out "Bodak Yellow (Money Moves)" and "Doo Wop (That Thing)."
Lizzo's "Truth Hurts" Surpasses Cardi B & Lauryn Hill's Billboard Hot 100 Record
The track beats out "Bodak Yellow (Money Moves)" and "Doo Wop (That Thing)."
After a breakout 2019 filled with music festivals and her U.S. tour, Lizzo's single "Truth Hurts" sits at the top of the Billboard Hot 100 chart. It's now the longest leading No. 1 rap song by a solo female artist. If that's not enough, her debut album Cuz I Love You is currently No. 6 on the Billboard 200 chart.
Lizzo took to Instagram to share the news with her fans. In the post she shared:
"I fell in love with music when I was 9 years old… I know it's cliche but music was literally my boyfriend. I had no idea our love affair would take me this far. It's just so humbling to know it was all worth it. Don't run away from what your heart wants. Follow that b*tch to your destiny."
According to Billboard, the track surpasses Cardi B's three-week reign when "Bodak Yellow (Money Moves)" was the song of the moment in October 2017. Additionally, another No. 1 that hip-hop fans might remember is "Doo Wop (That Thing)" by Lauryn Hill which previously held the record for two weeks in 1998.
If you love discovering new artists, check out our latest BAEwatch interview highlighting New York singer, Ilham.
---
Share this article