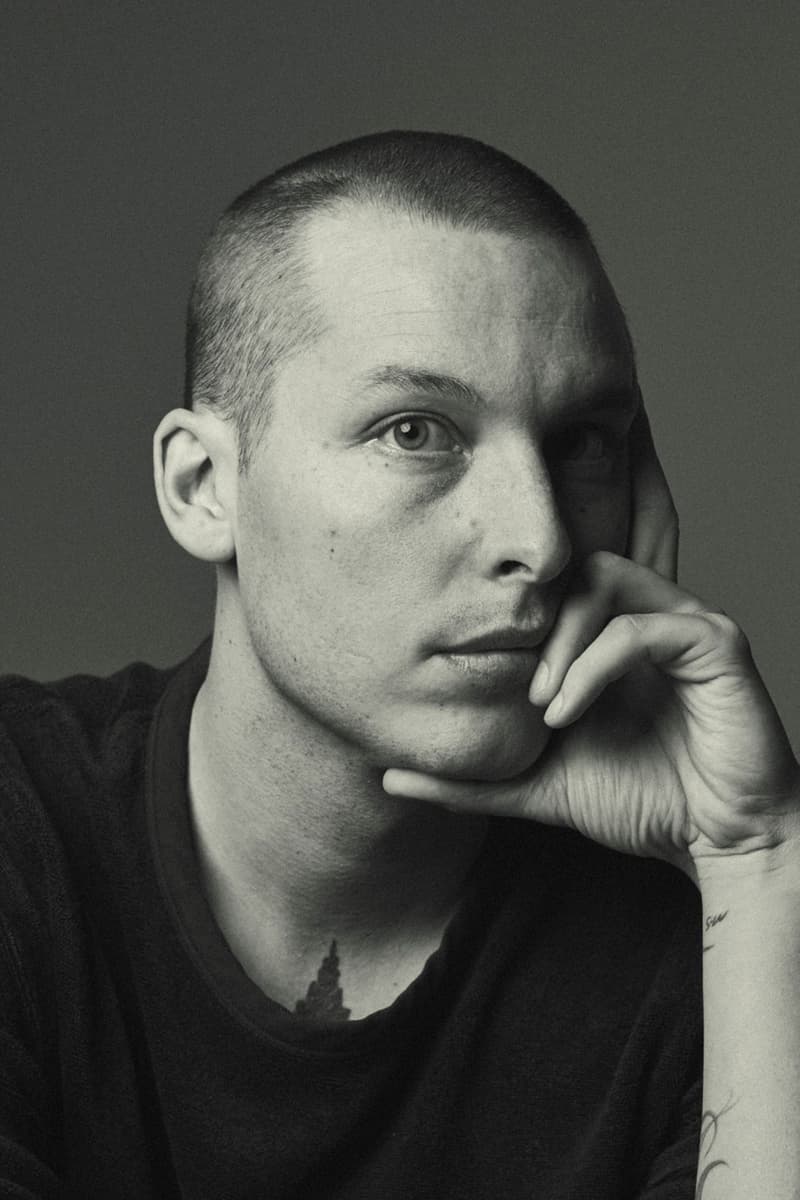 Scandinavian Brand Tekla Is Redefining Sustainability for Both Homeware and Fashion
We sit down with the founder to learn about what goes into creating an eco-friendly brand.
Fashion
Scandinavian Brand Tekla Is Redefining Sustainability for Both Homeware and Fashion
We sit down with the founder to learn about what goes into creating an eco-friendly brand.
Sustainability has been an ongoing trend within the fashion industry these past few years and a number of emerging brands have constantly been supporting the cause. Founded in 2017, Copenhagen-based sustainable homeware brand Tekla has always made it a goal to produce quality items for its customers without neglecting the design and aesthetic. All products are incorporated with the finest organic materials and arrive in minimalist colorways to match the interior of any home.
Known for its Organic Cotton Percale Bedding and the John Pawson Merino collection, the label has also recently tapped into leisurewear and the fashion community has started to take notice of its distinct Organic Terry Bathrobes and Recycled Beach Towels. With products that complement any lifestyle, we wanted to find out more about the history behind this Danish homeware brand and how it has been able to maintain the organic quality behind its products.
We sit down with the Founder Charlie Hedin, former global communications team member for Acne Studios and co-founder of Eytys, to talk about how Tekla Fabrics came about and what makes his brand one of a kind. Scroll down below to read our full interview.
While you're here, be sure to check out our conversation with Marine Serre – one of the most exhilarating designers to watch right now.
Can you share with us how the concept of Tekla came about? 
I have always felt that I could buy any piece of furniture, but the lack of good sustainable home textiles made me want to create something new and different. As we spend so much time at home, we should stop and think about what we possess in them as an essential role in our lives and development. All the assets can alter the atmosphere and change the way we perceive our surroundings. Naturally, this initial thought led to the concept of Tekla and what it is today. 
Having worked with the global communications team for Acne Studios and as co-founder of Eytys, how has your experience helped you visualize and curate the brand that Tekla is today? 
Working in the fashion industry for big brands like Acne Studios and Eytys has helped me to shape, form and realize my vision and the desire to create something I can put my mark on. Create your path and be true to yourself and what you feel is right. Branding our visual identity is kind of the mirror of my thoughts and my brain. It is a place where I can show what I want to do and the universe I want to create while using Tekla as a voice to make sustainability more attractive. 
Why did you decide to focus on homeware specifically? 
A few years back, there were hardly any affordable yet beautiful home textiles. I wanted to create towels, bathrobes, bed linens and blankets that were environmentally-conscious, design-led and most importantly, affordable. Tekla is proof that you do not need to spend thousands of dollars on a sustainable bedding set that will last. 
What was the process like in terms of searching for the best sustainable suppliers for your brand? What factors did you take into consideration? 
With cotton fiber being very challenging when it comes to its sustainable production, we must select our suppliers naturally and very carefully. It took almost a year and a half to find the quality that we were happy working with.
Honestly, for us, it was about finding the right qualities that work in the modern world. Finding the quality that is suitable for the modern world also means that it is something long-lasting and serves a sustainable purpose. Something you should not need to press or iron before you use it because people do not have the luxury of having a press in the basement, nor having time to iron their sheets for half an hour. 
With sustainable fashion on the rise, what makes Tekla's sustainable products one of a kind? 
Considering how much is happening within the textile industry, it is important to stay dedicated to speeding up the industry's positive transition. The world around us is changing and the current system produces two or more collections per year that don't participate in this change. In Tekla, we do not play by any season. If we want to launch a blanket on the website, we just do so.
Our products are woven from organic cotton and Oeko-Tex® certified to be free of harmful chemicals. They are made in total alignment with the Global Organic Textile Standard (GOTS) and our supplier is GOTS certified. However, due to our size, we have not been able to make that investment ourselves yet. You do not find any plastic in our packaging, which is still very hard for some fashion brands and remains a big problem. With all that we have achieved so far, I think there is a potential to raise our voices and talk about these things to keep finding better and more conscious ways of living and producing. 
Do you have any plans on expanding the brand's product offering in the near future? 
At the moment, our biggest focus is on creating Tekla leisurewear: pyjamas, nightshirts and kimonos. Let's see what the future holds for us, but we are being positive towards a continuous collaboration with the legendary British architect John Pawson, while at the same time staying open to new potential partnerships. 
---
Share this article