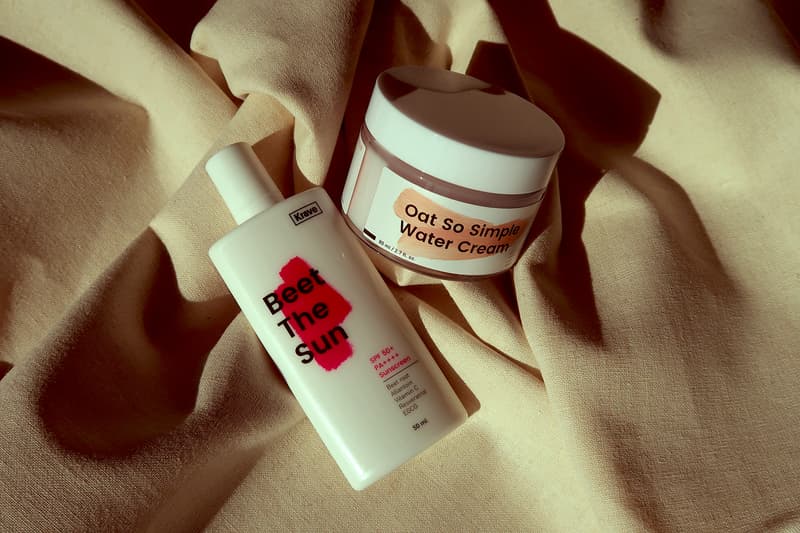 1 of 2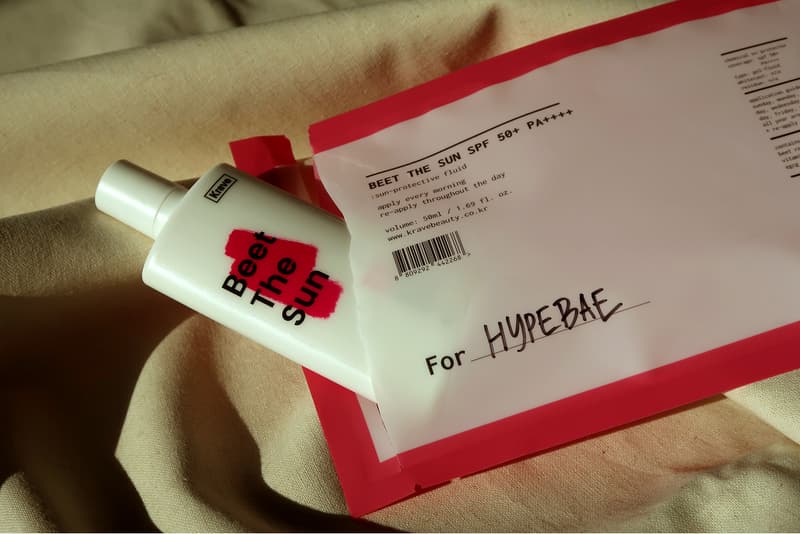 2 of 2
Beauty
Krave Beauty Is My New Favorite Korean Skincare Brand – Here's Why
A label focused on intentional beauty, a new minimal skincare practice.
Krave Beauty Is My New Favorite Korean Skincare Brand – Here's Why
A label focused on intentional beauty, a new minimal skincare practice.
Fall and winter are always challenging seasons for me in terms of skincare because of how much it dries up the areas around my T-zone. While scavenging for products to keep my complexion dewy and plump, I came across Krave Beauty, a K-beauty brand focused on what's called intentional skincare. After trying out its sunscreen and facial cream, I'm happy to say I've found my new go-to skincare label.
Founded by beauty influencer Liah Yoo, Krave Beauty is essentially all about "resetting" the skin. "We're a skincare company that sells a cleanser while telling you to cleanse less," reads the brand's website. With the rapid growth of the beauty industry, it's true that we've become accustomed to thinking that the more products we apply, the better our skin will be. To counter against this common misconception, Yoo came up with the slogan #PressReset: "the action of taking a step back to listen to your skin's true needs and feed it what it craves."
Just by reading about Krave Beauty's story, I felt the urge to try some of its products. To get a better understanding of intentional beauty, I added Beet The Sun and Oat So Simple Water Cream from the label's Core Series to my vanity. Scroll down to read my review on both products for this week's "Editor's Pick."
WHAT IS IT: Krave Beauty's "Beet The Sun" and "Oat So Simple Water Cream"
WHY IT'S WORTH THE HYPE: Although I have dry skin, I usually stay away from all kinds of oily or sticky products. That being said, So Simple Water Cream ticked off everything on my checklist the moment I tested it on my hand, mostly because of its texture and how well it glided over and sunk right in. I started using the cream daily and pairing it with only one other product, Laneige's Water Bank Hydro Essence. For someone like myself who usually uses more than five products in her skincare regime, scaling back my daily routine is a huge step for me. After doing this for a month, I noticed that my complexion started feeling extra smooth and moist, as if I had applied a sleeping mask the night before.
As for sunscreen, I was ecstatic to have finally found a product that I like — one that isn't sticky or makes my foundation clumpy and cakey. The antioxidant-rich formula made with beetroot extract doesn't seem like sunscreen at all, as it feels just like a moisturizer. The product works well as a base for any type of makeup, whether you're doing for a quick, daily look or going full-on glam for special occasions like a wedding. The only downside is that I wish it came in a larger size, as Beet The Sun is currently available in 50mL bottles only.
In addition to encouraging minimalism, Krave Beauty also tries to promote sustainability with instructions on how to recycle or reuse all of its containers. On the brand's products, you'll be able to find a description of what material each bottle is made with.
WHERE YOU CAN FIND IT: Krave Beauty's products are available for purchase at the brand's web store, which ships to the U.S. and South Korea.
---
Share this article