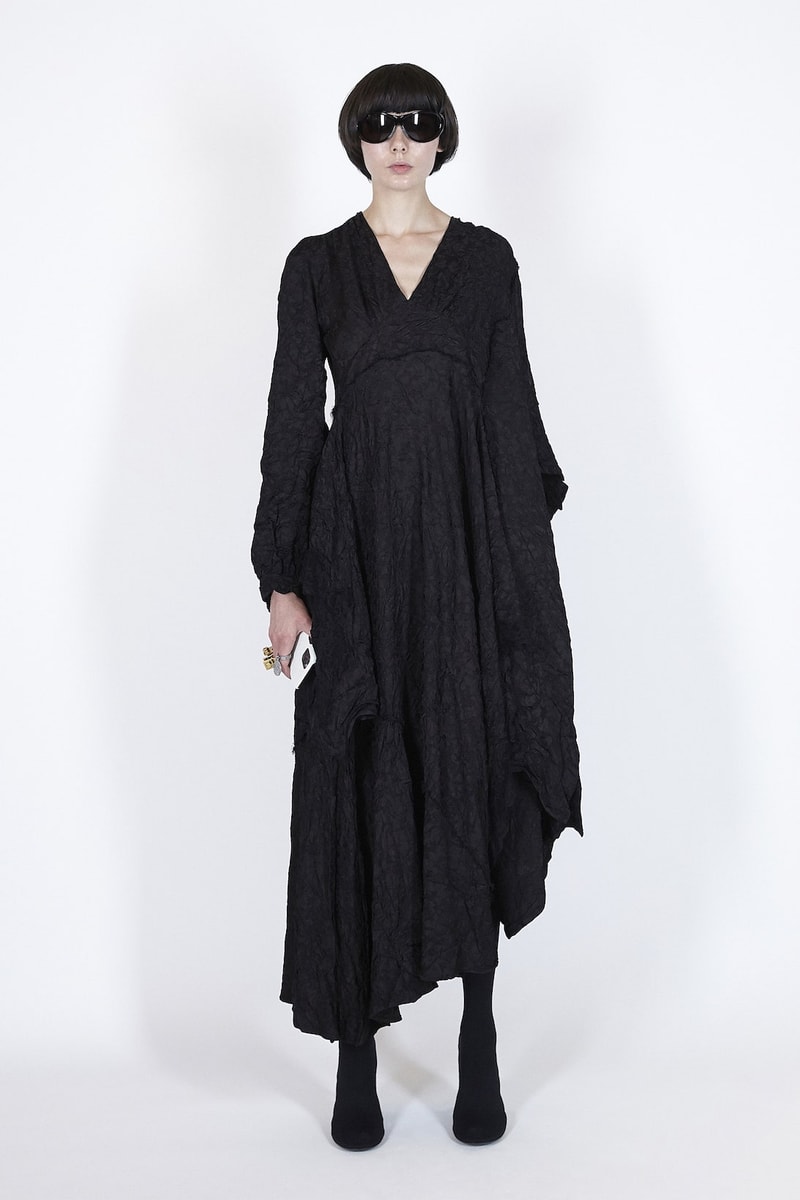 1 of 59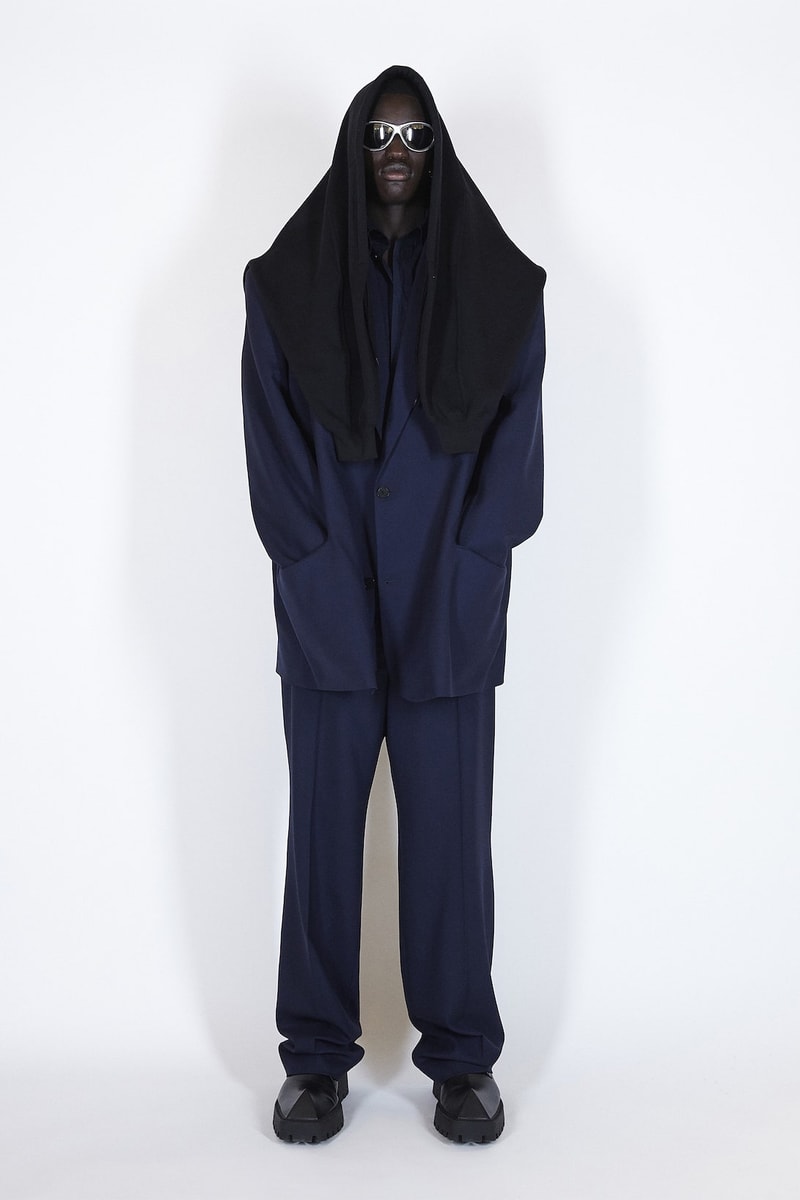 2 of 59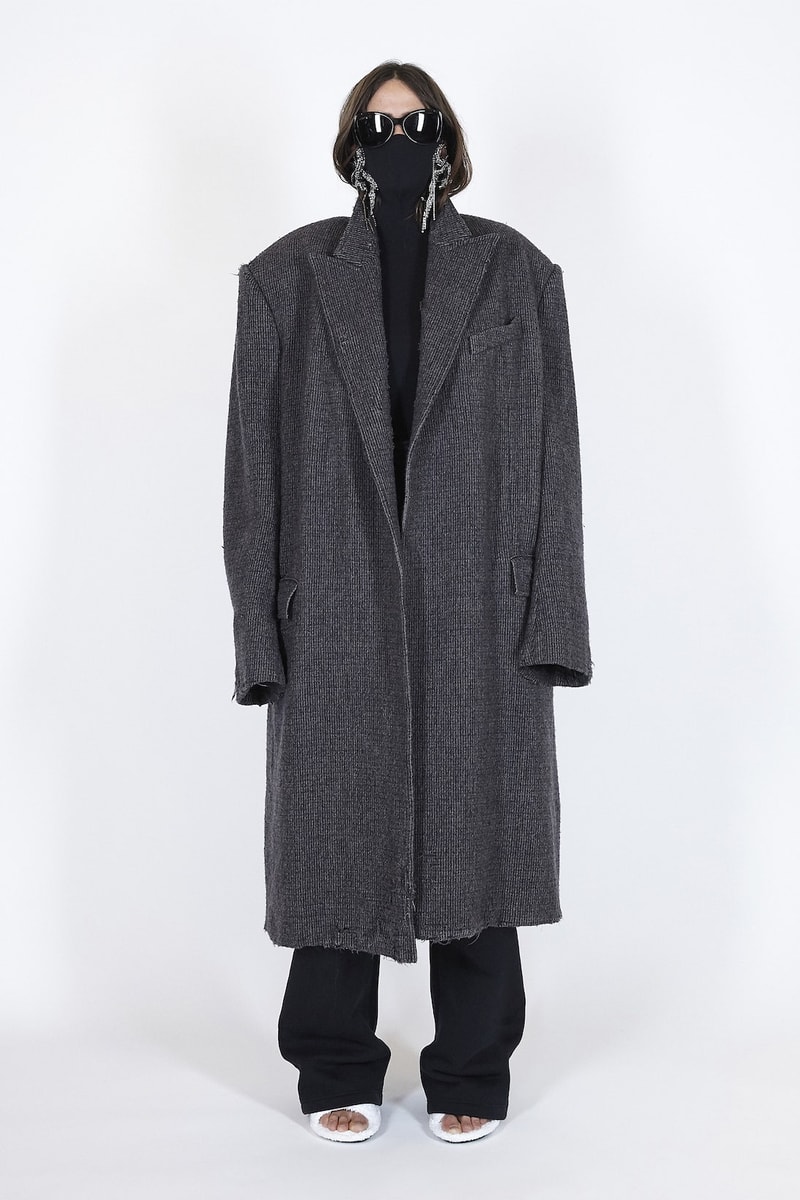 3 of 59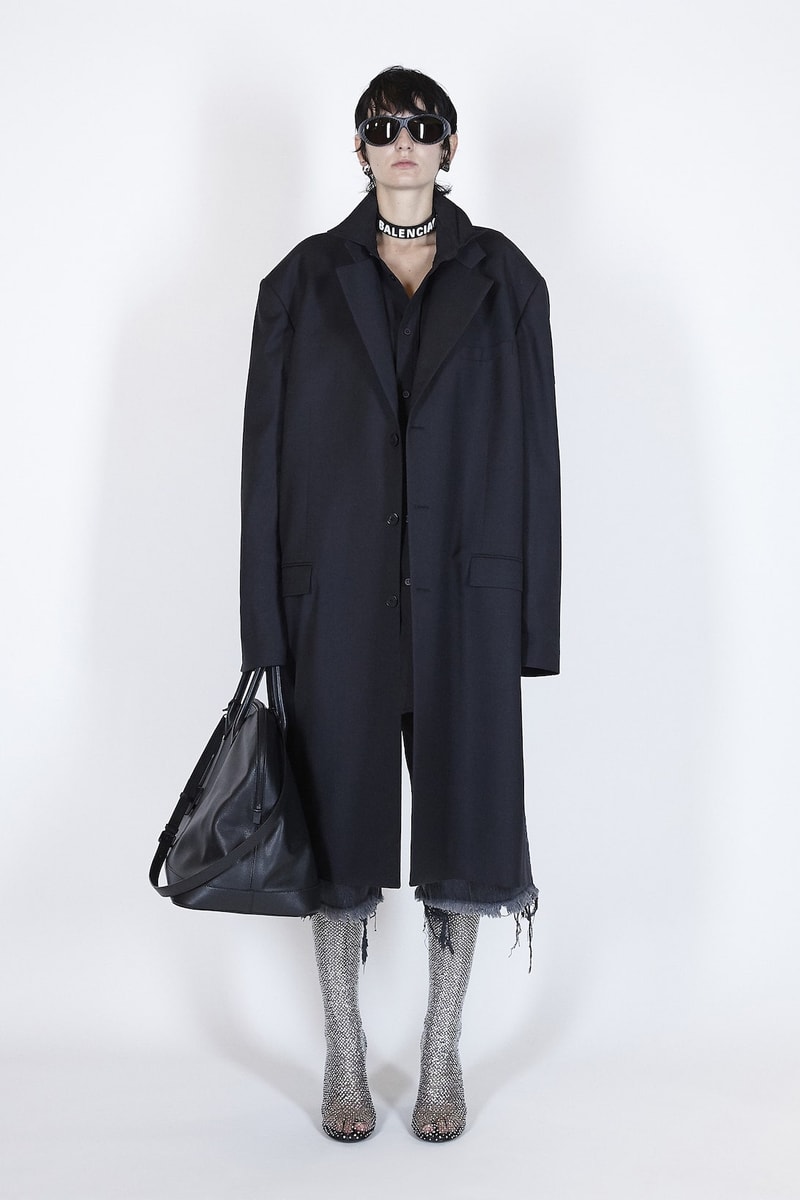 4 of 59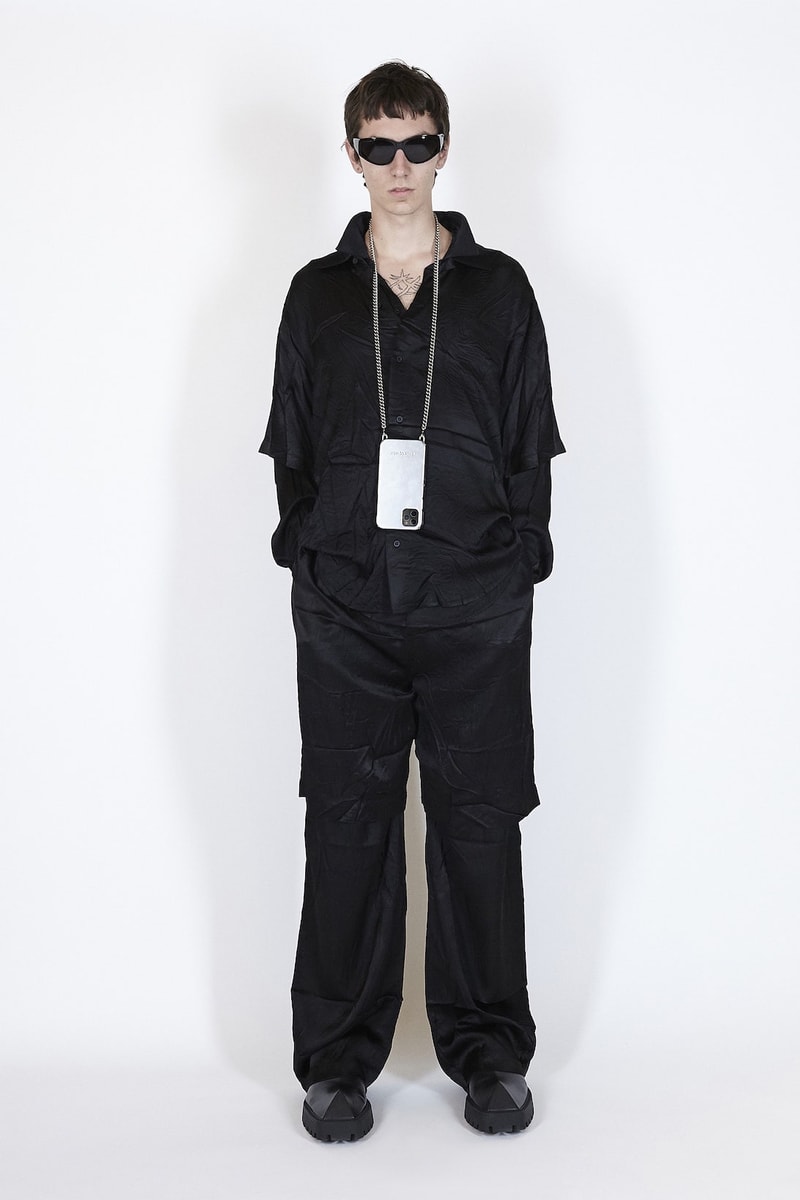 5 of 59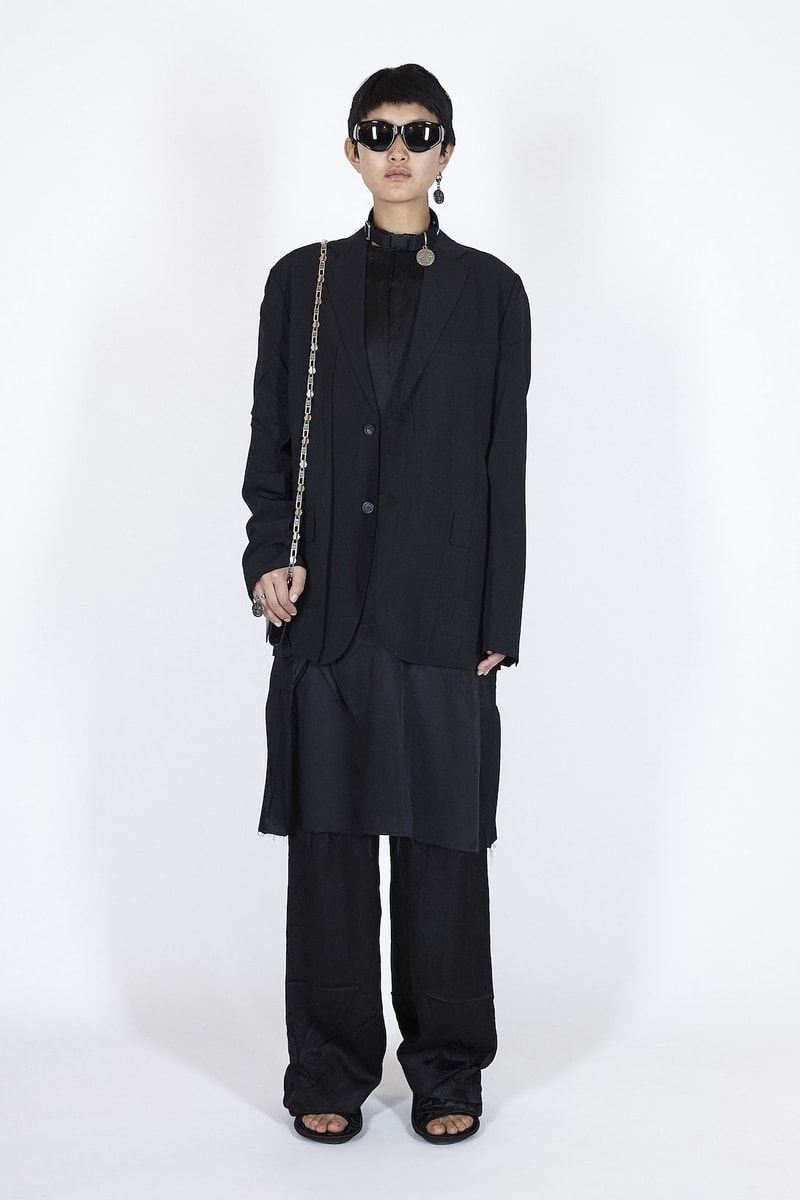 6 of 59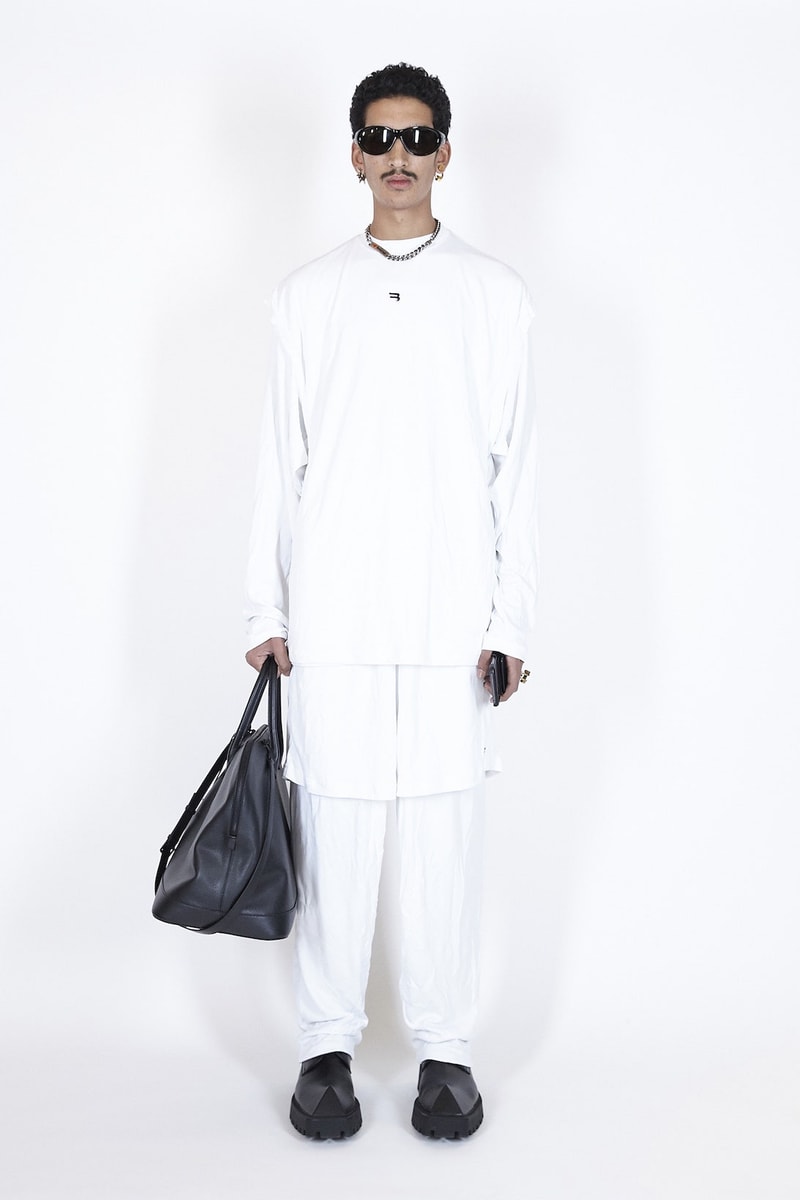 7 of 59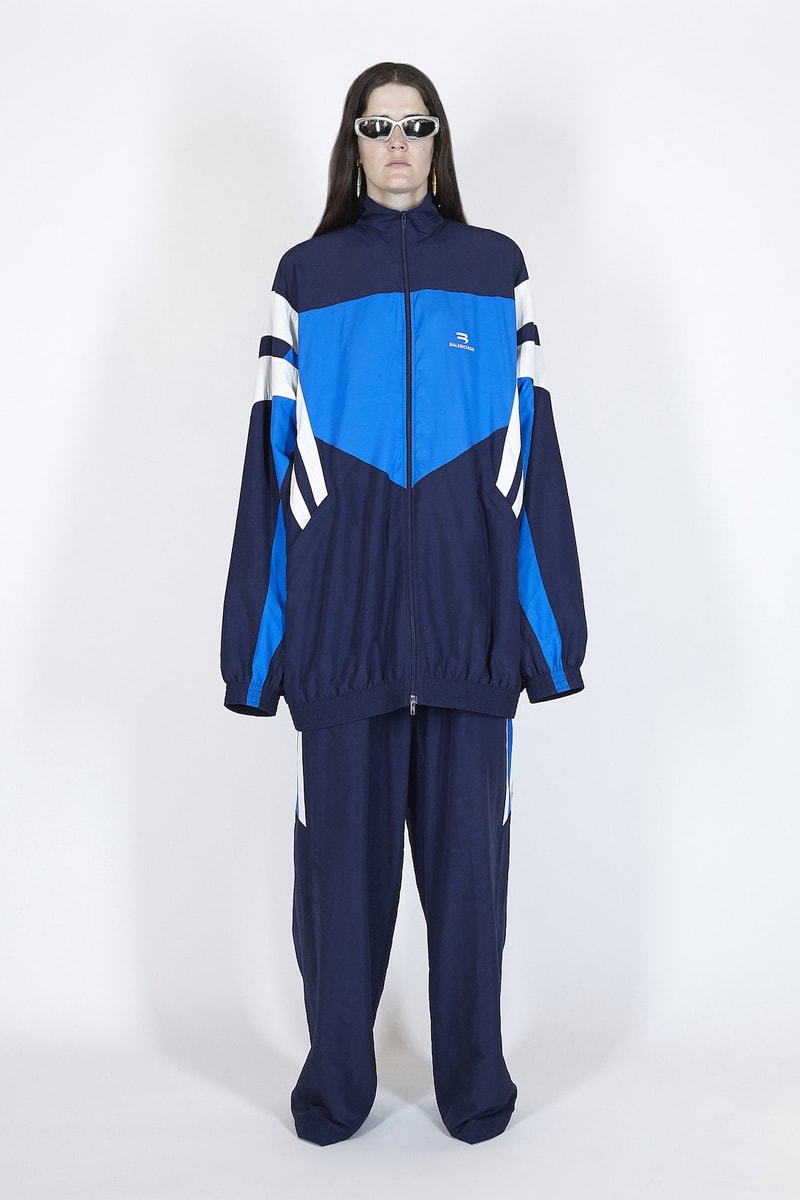 8 of 59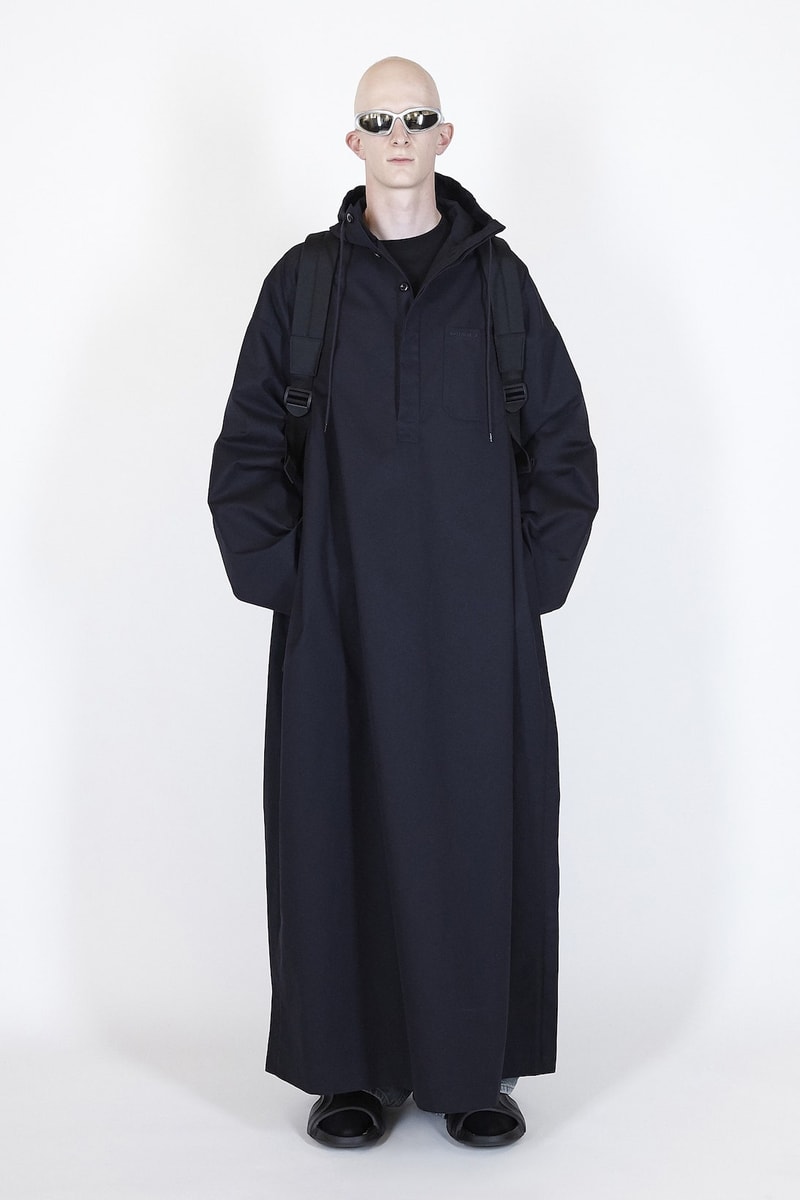 9 of 59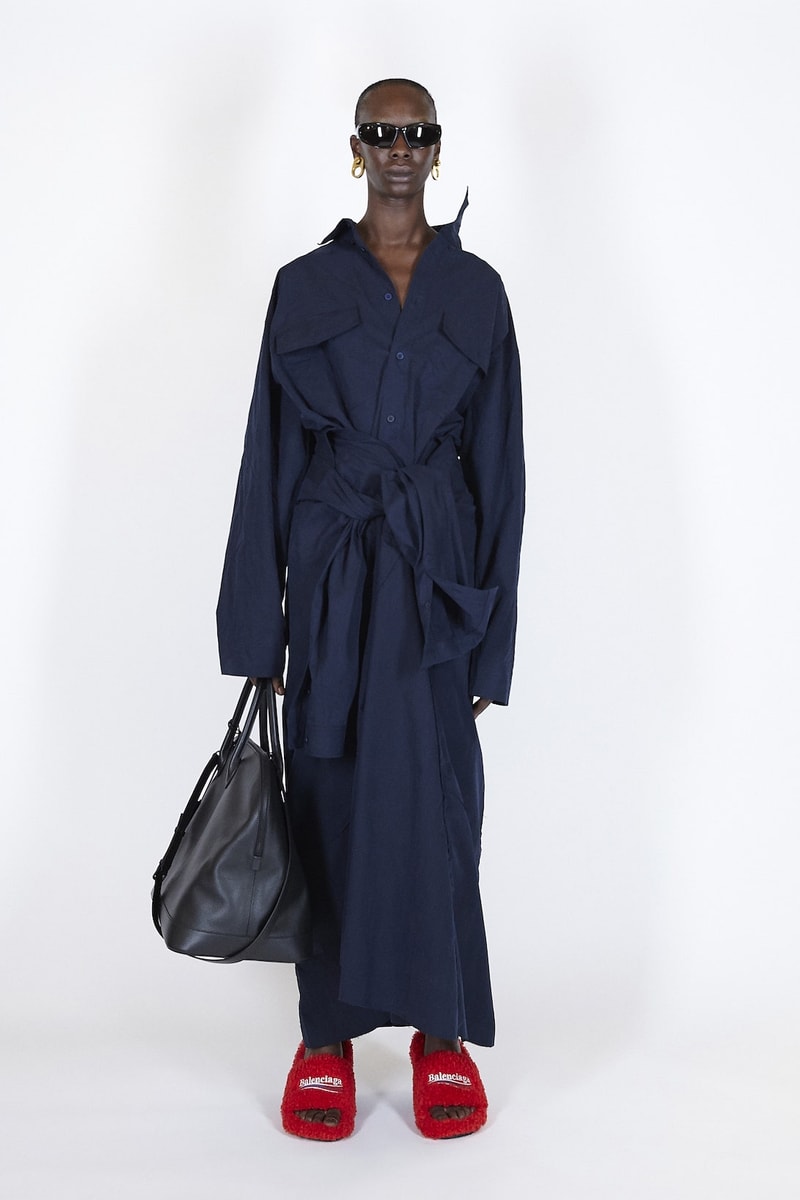 10 of 59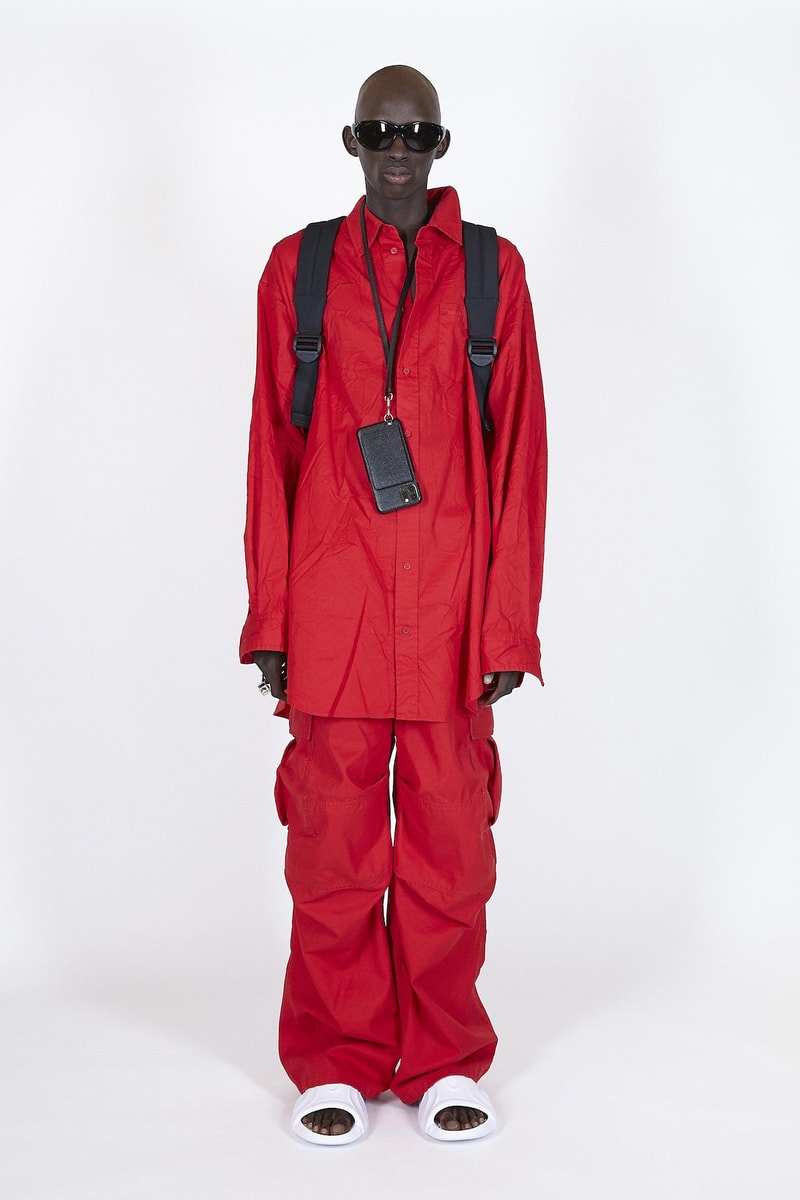 11 of 59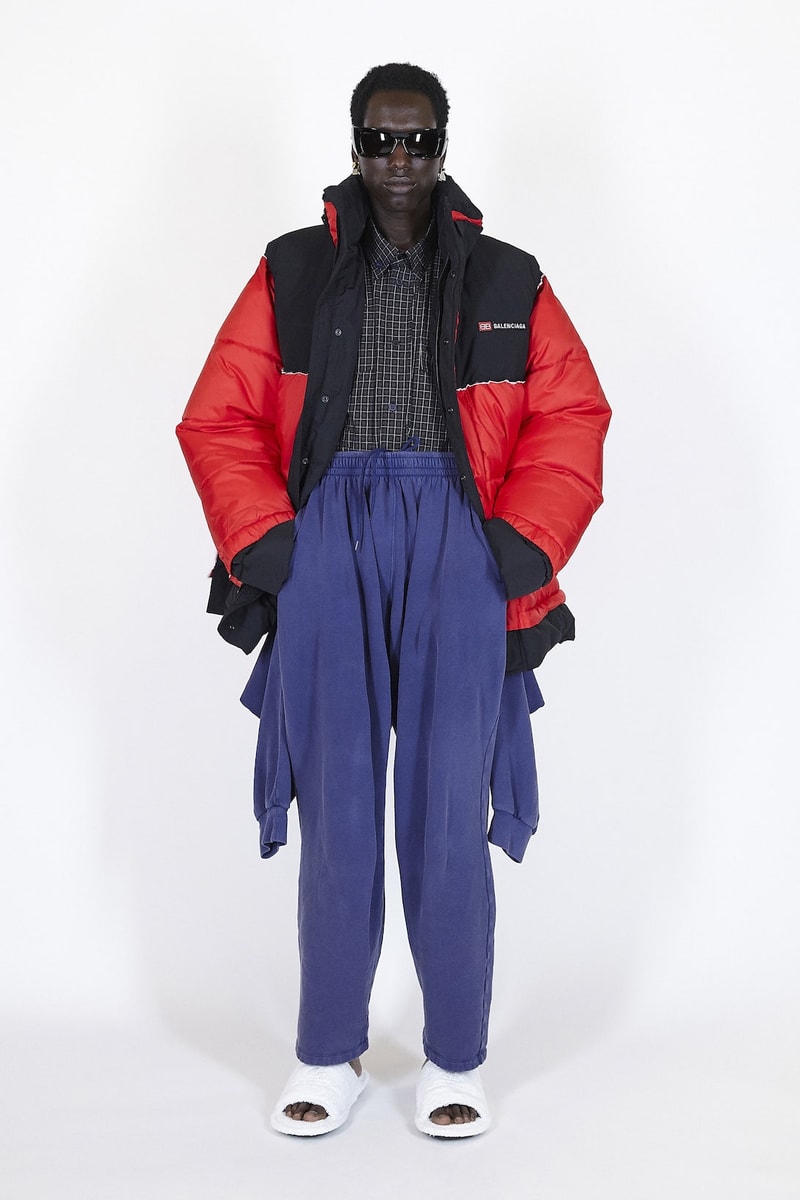 12 of 59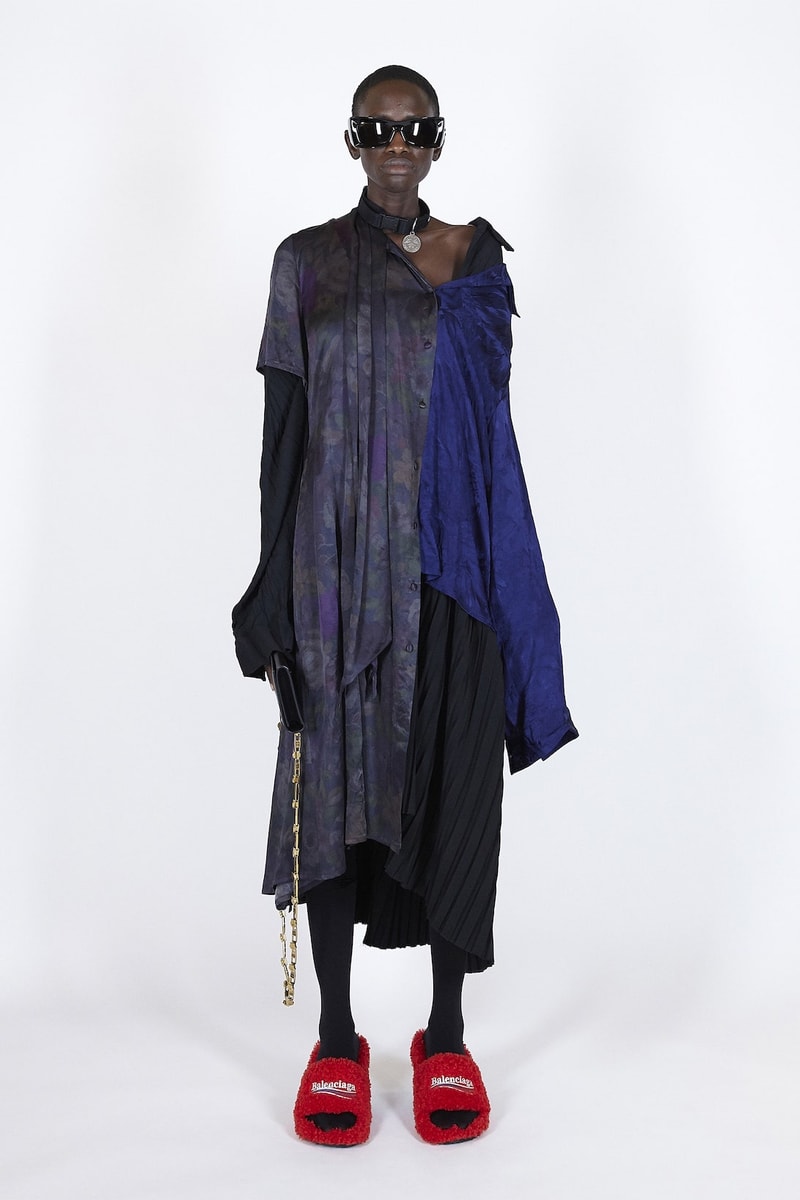 13 of 59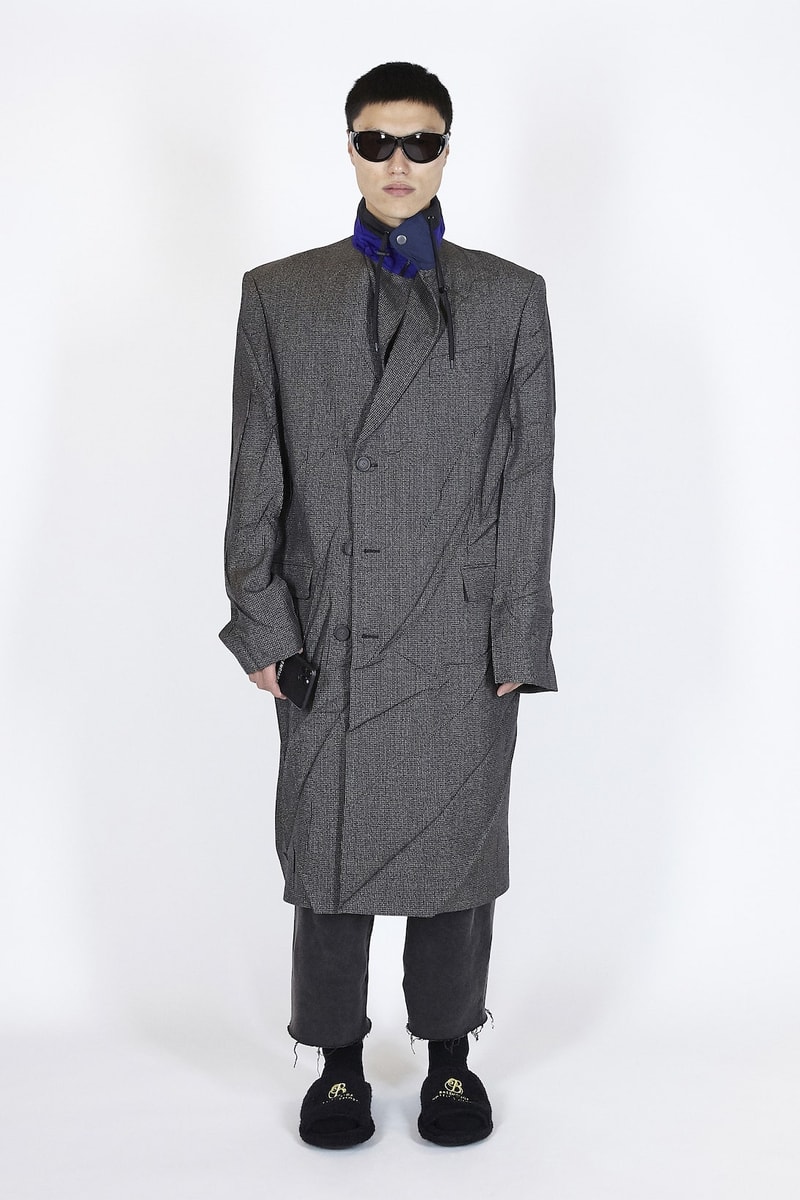 14 of 59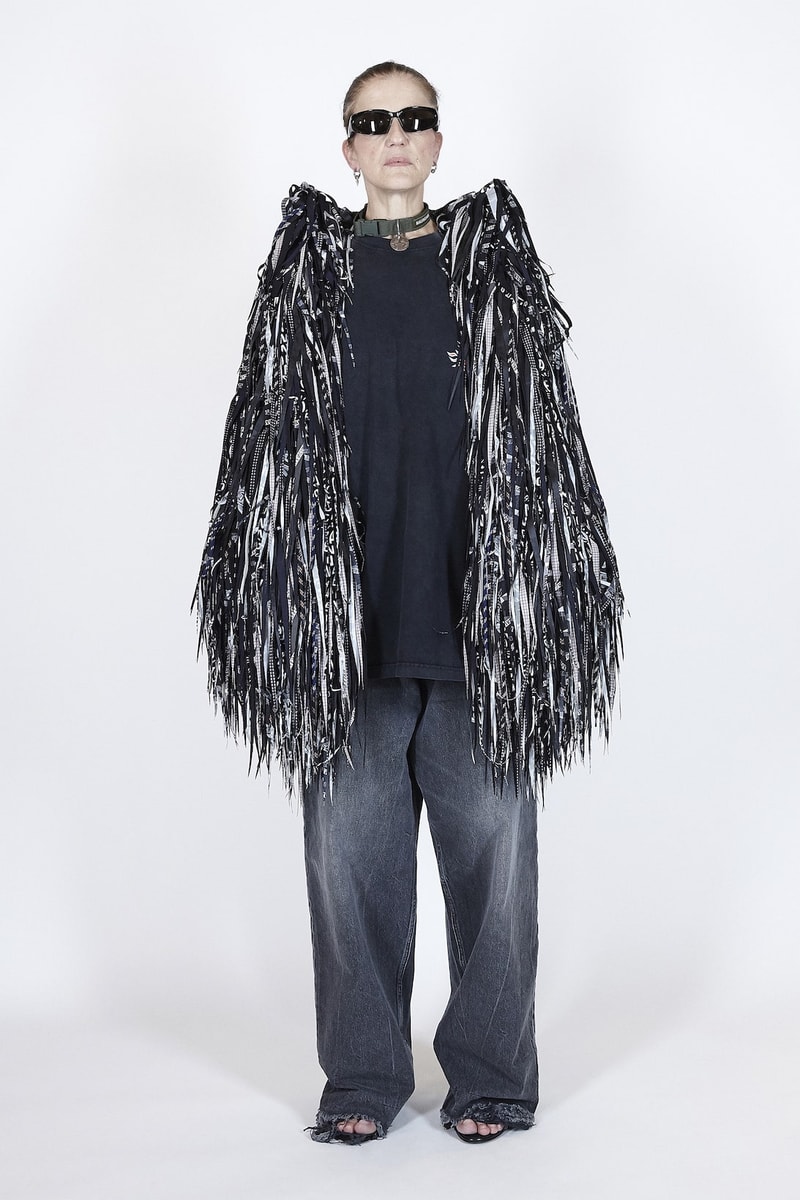 15 of 59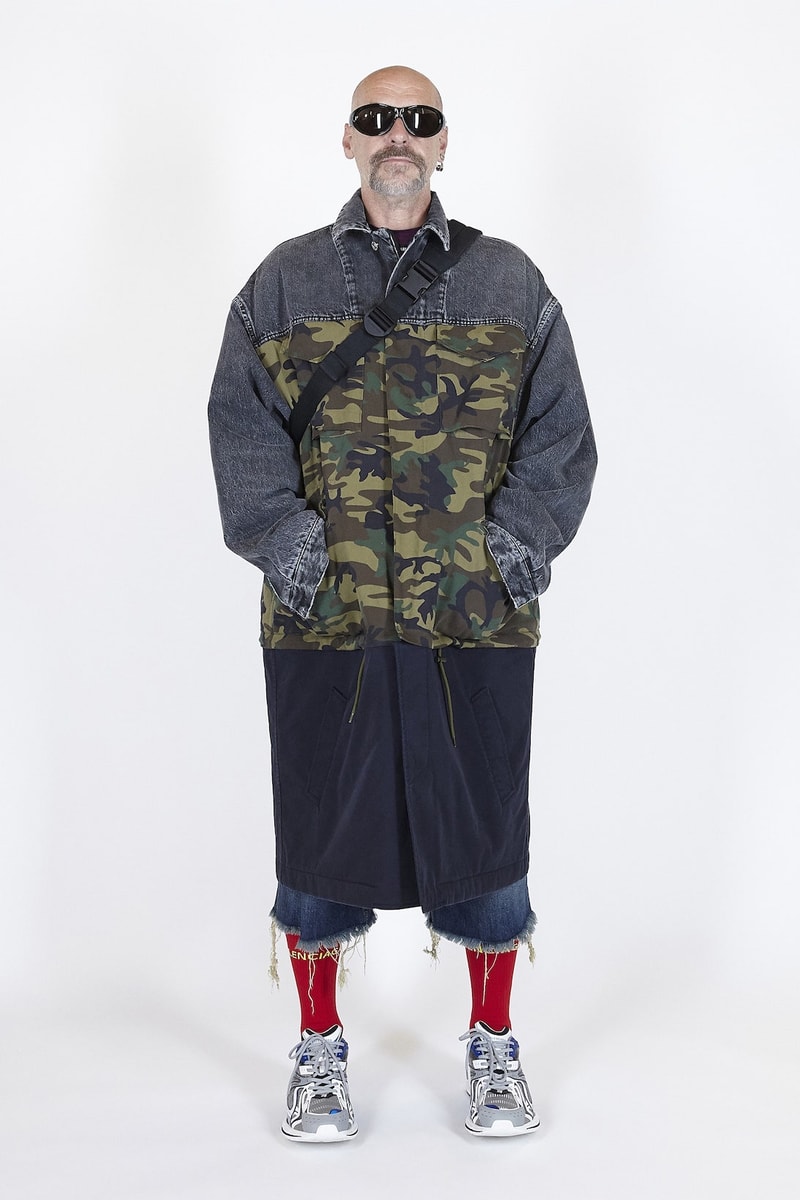 16 of 59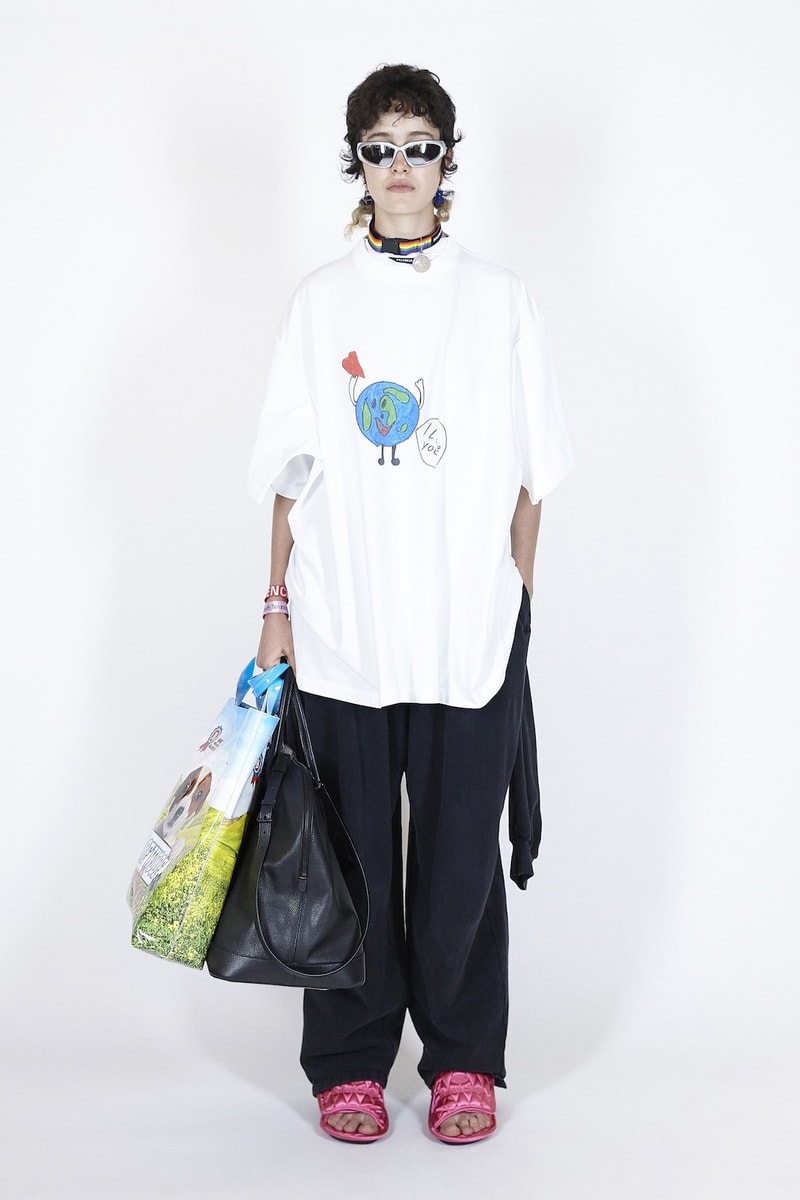 17 of 59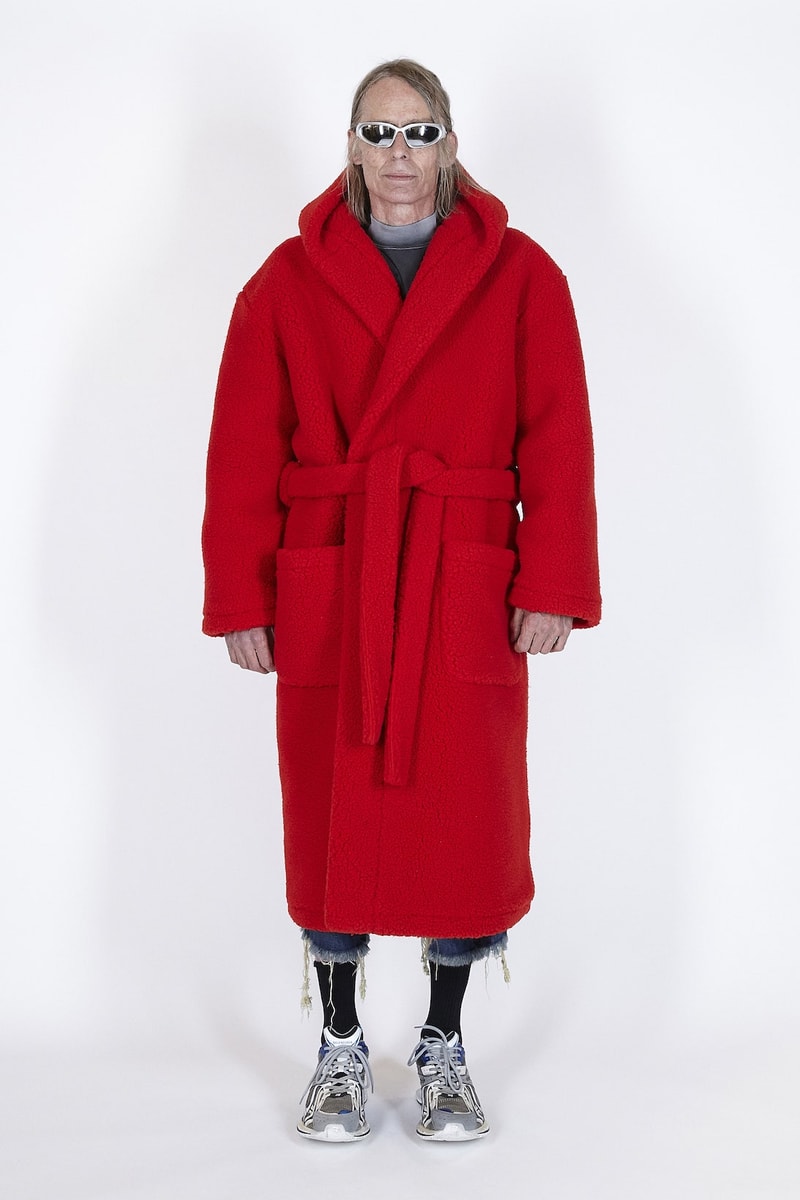 18 of 59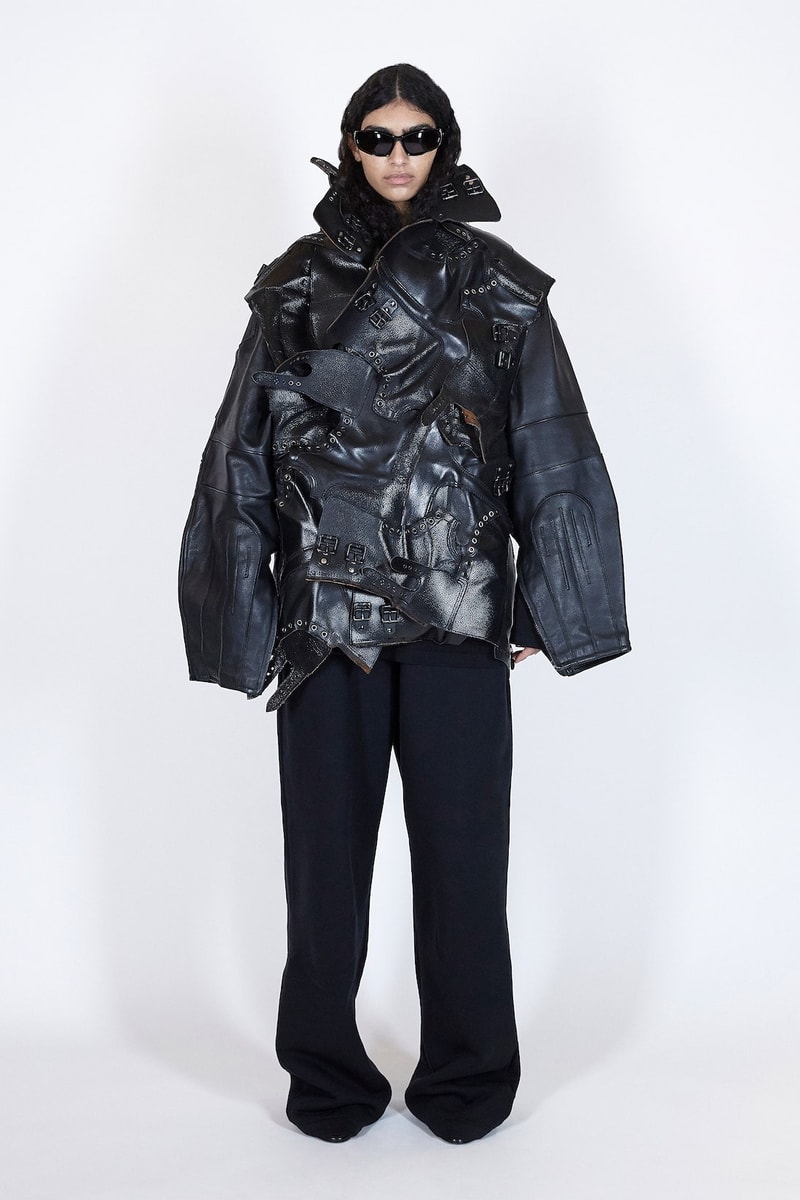 19 of 59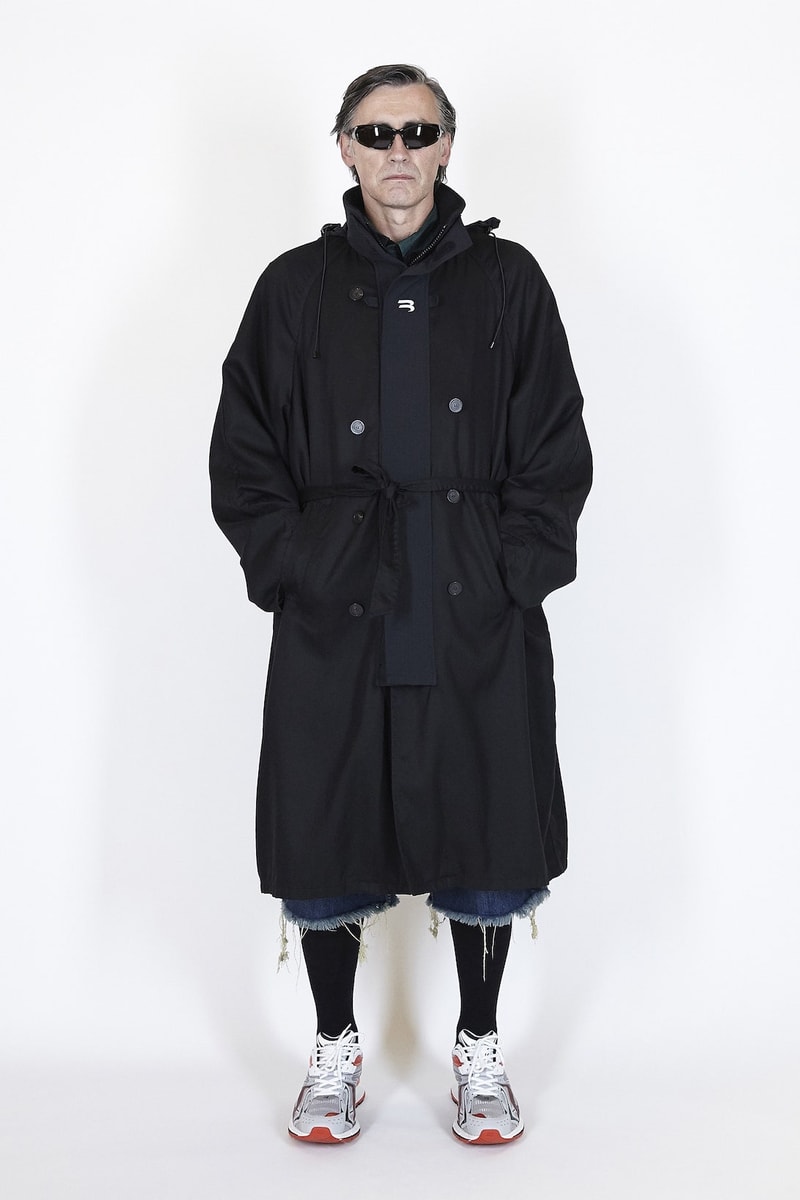 20 of 59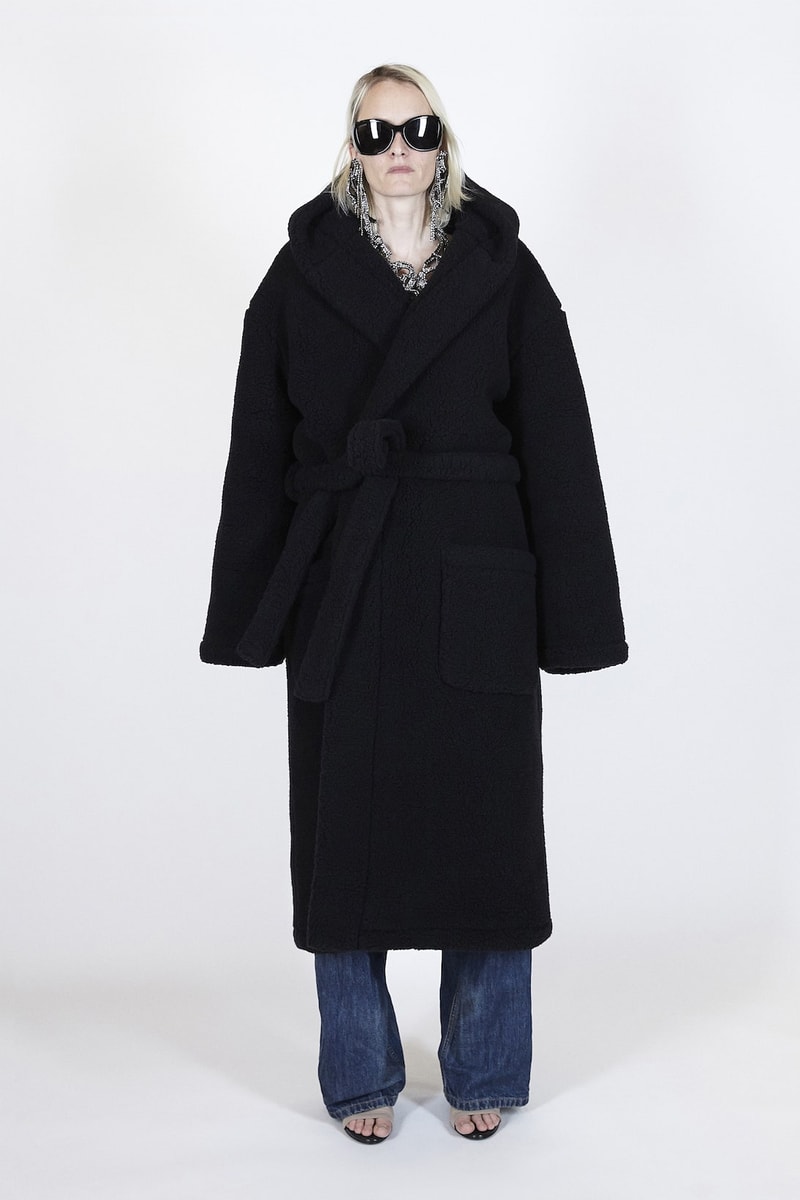 21 of 59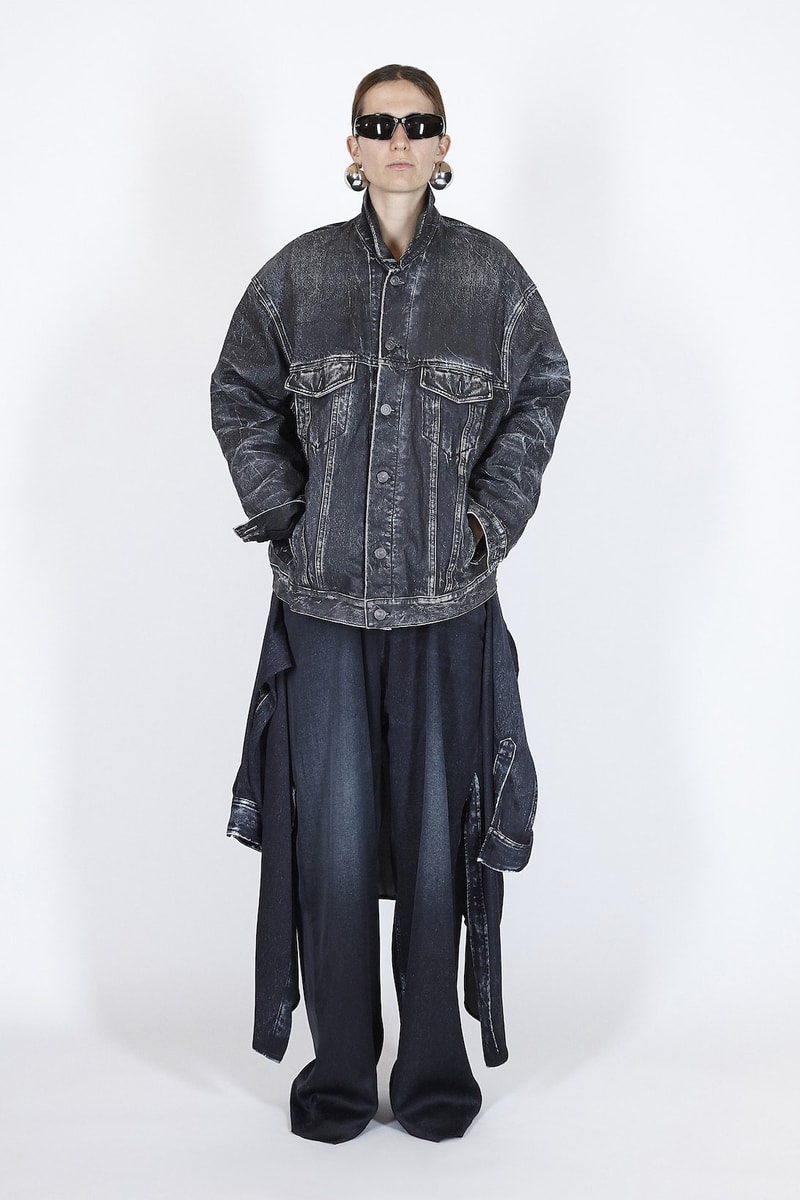 22 of 59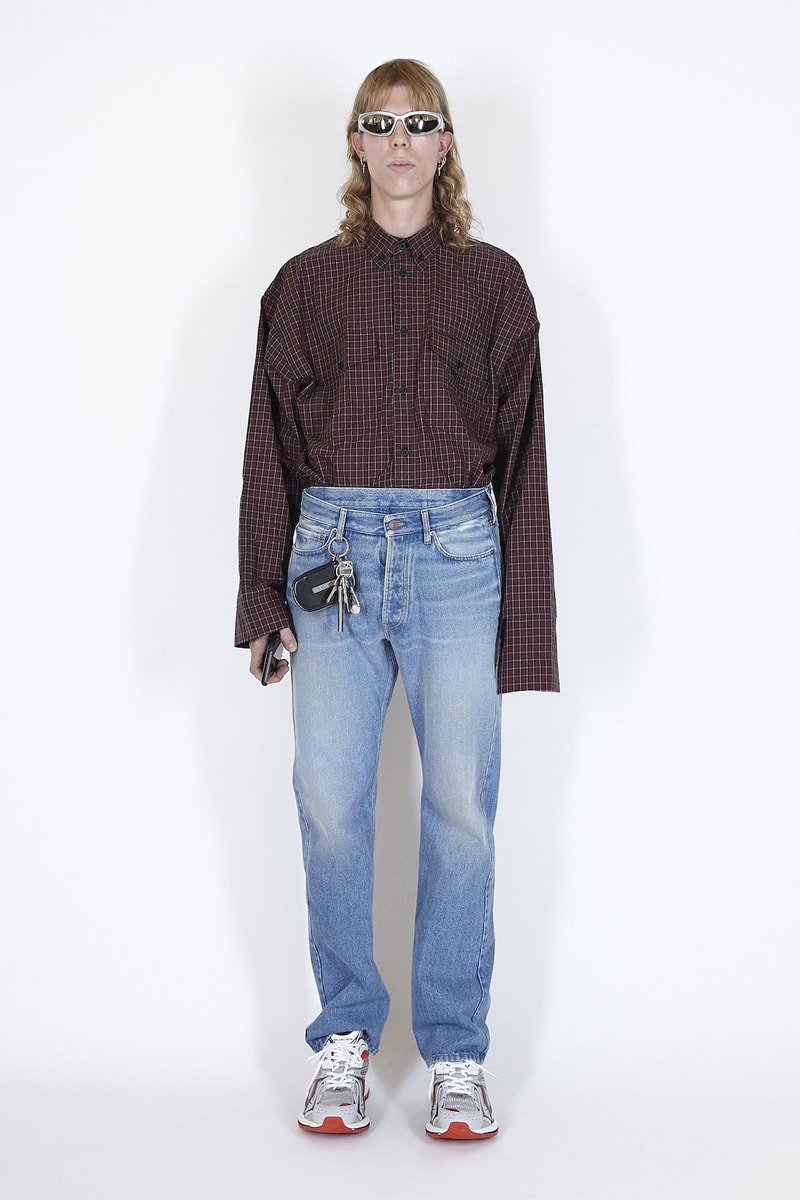 23 of 59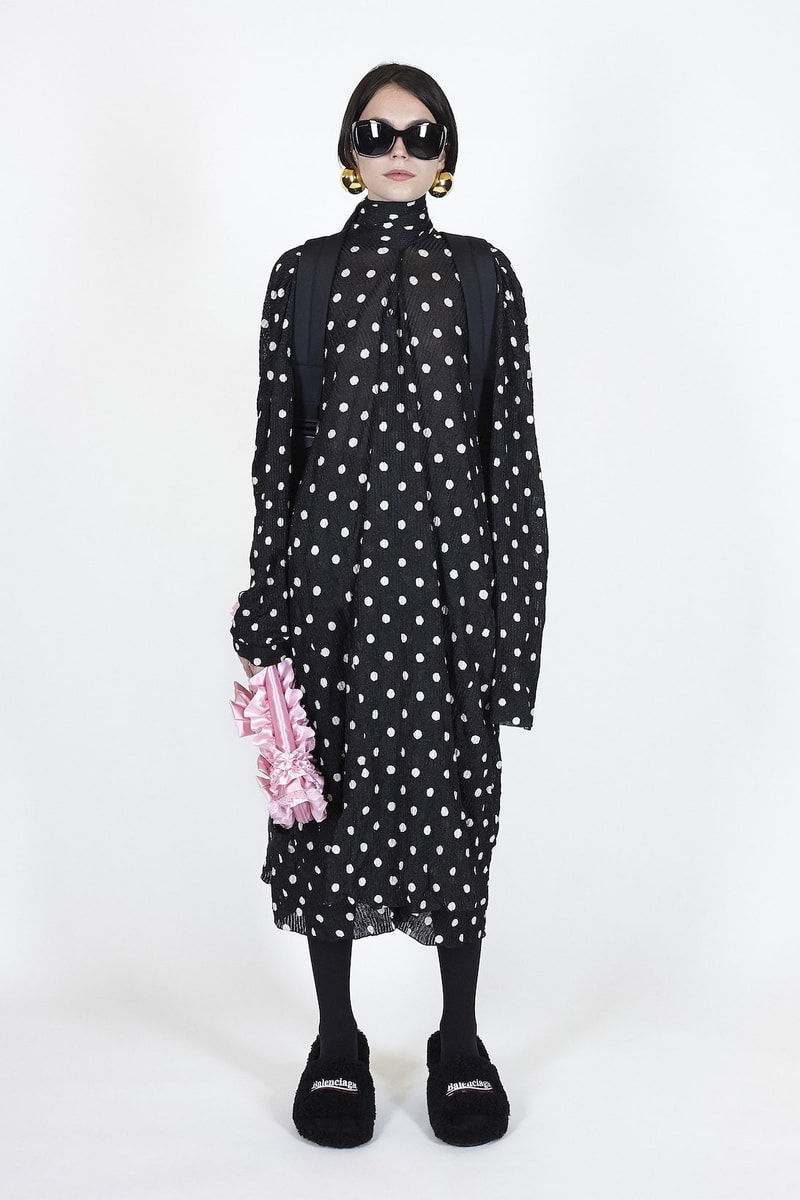 24 of 59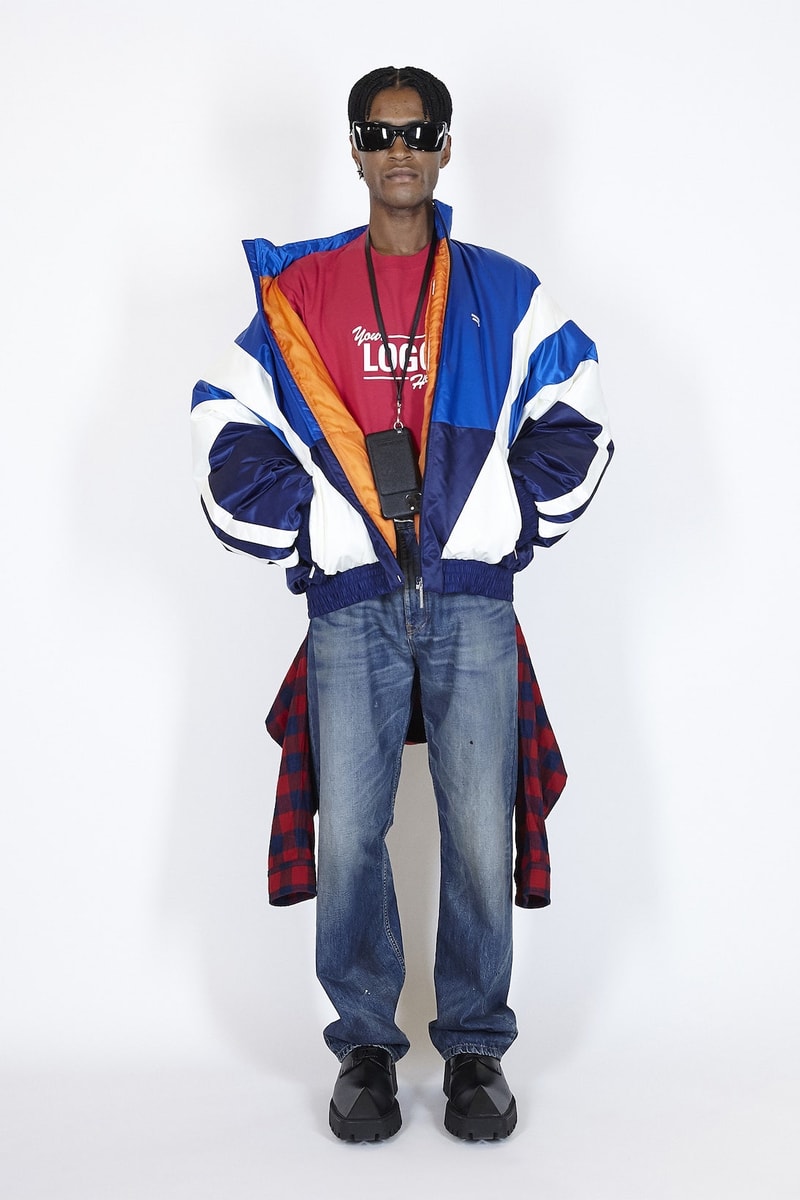 25 of 59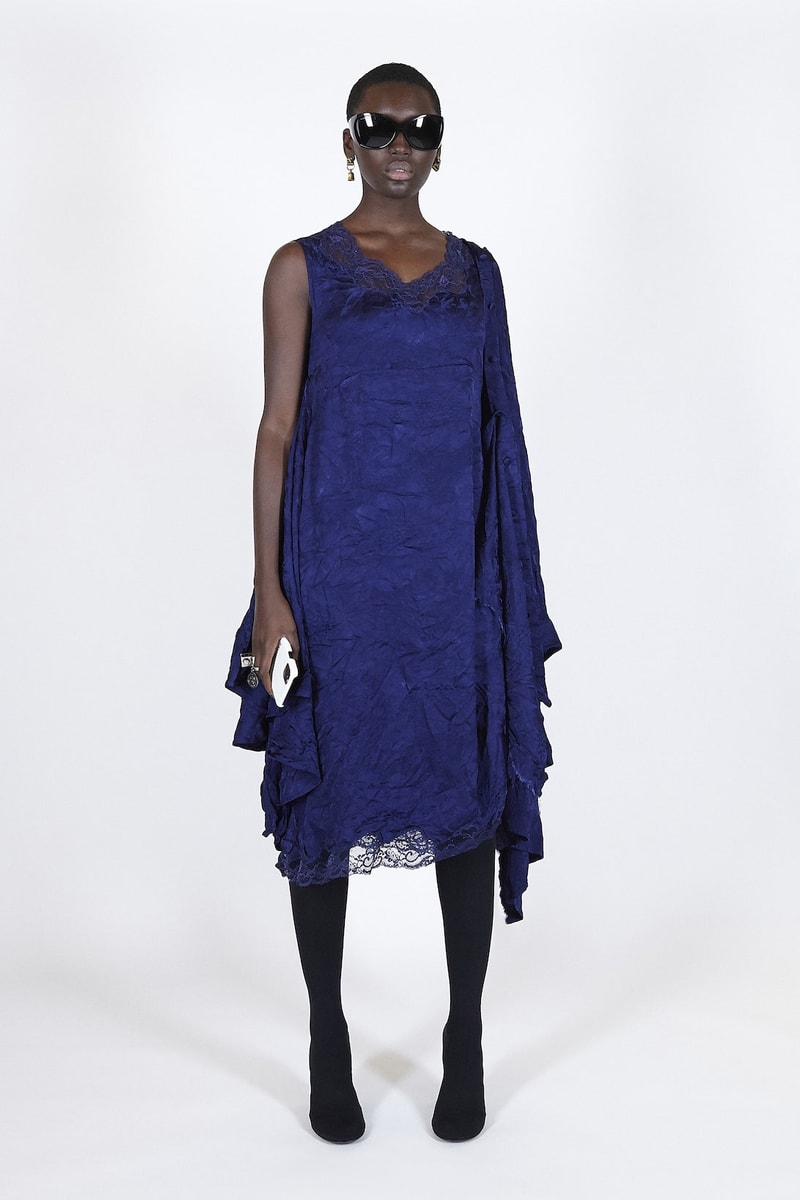 26 of 59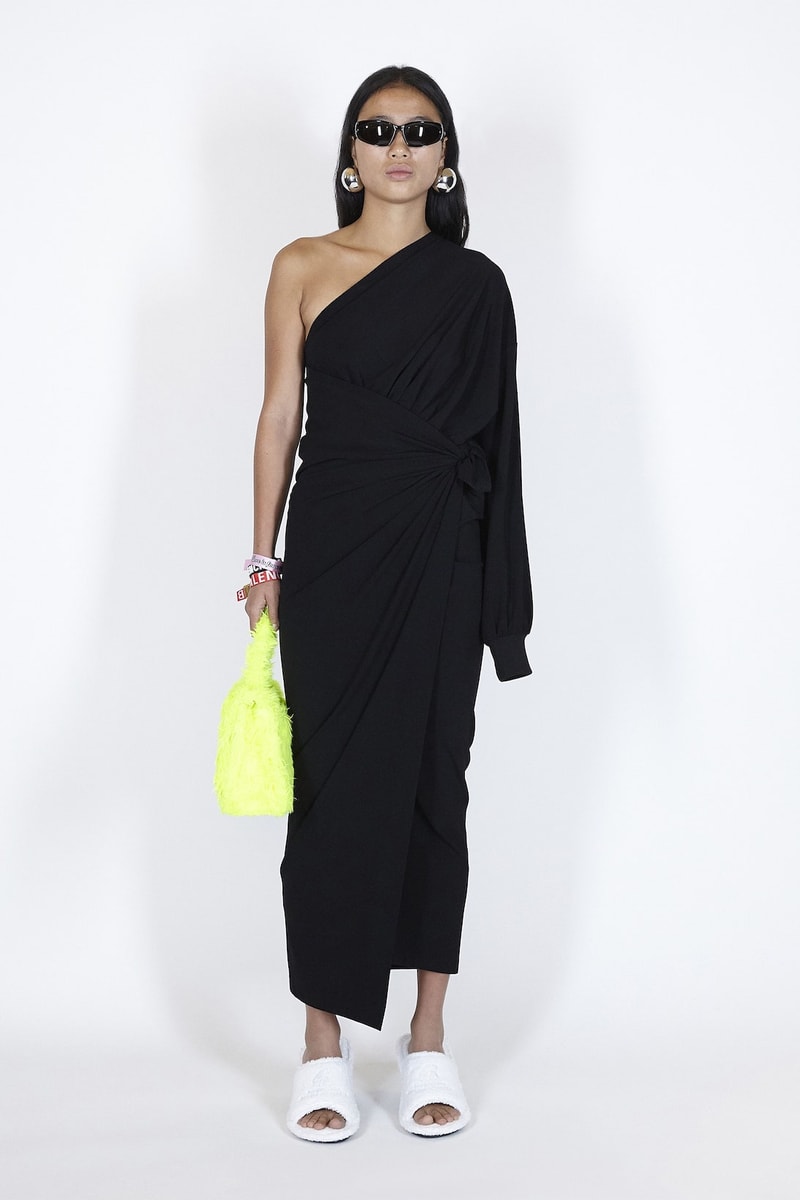 27 of 59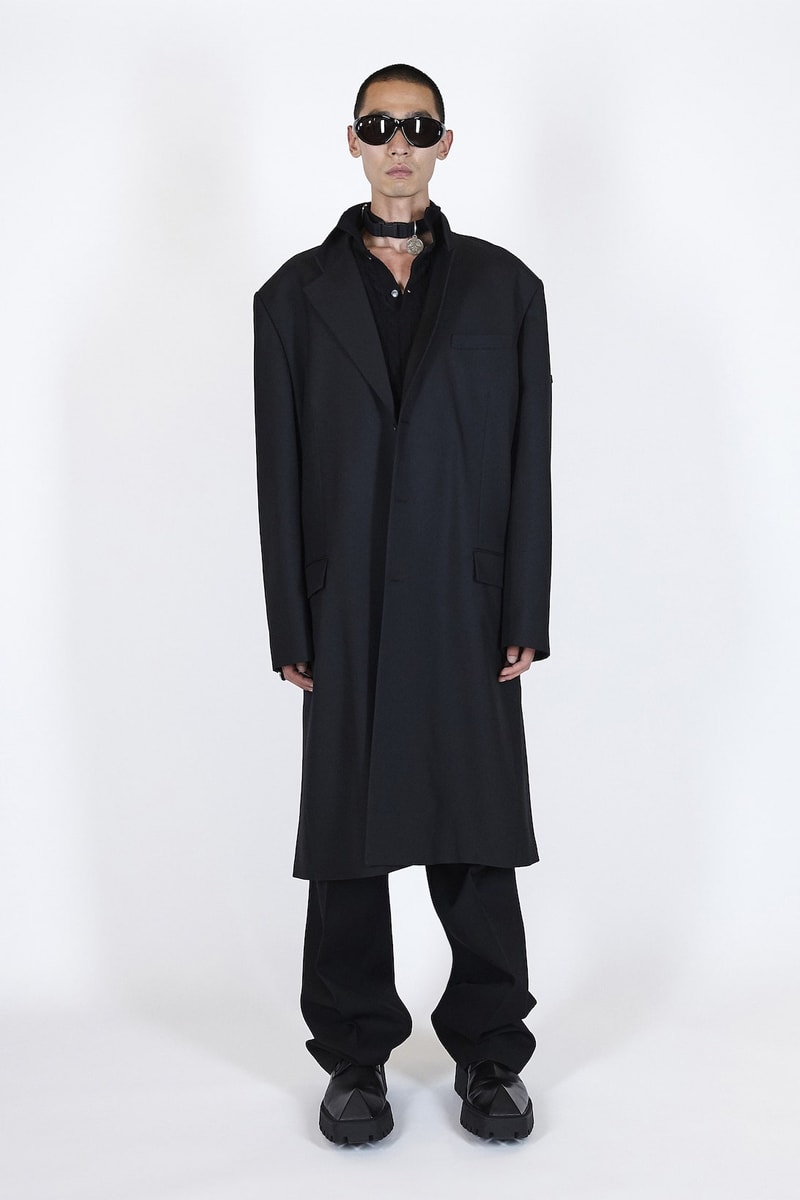 28 of 59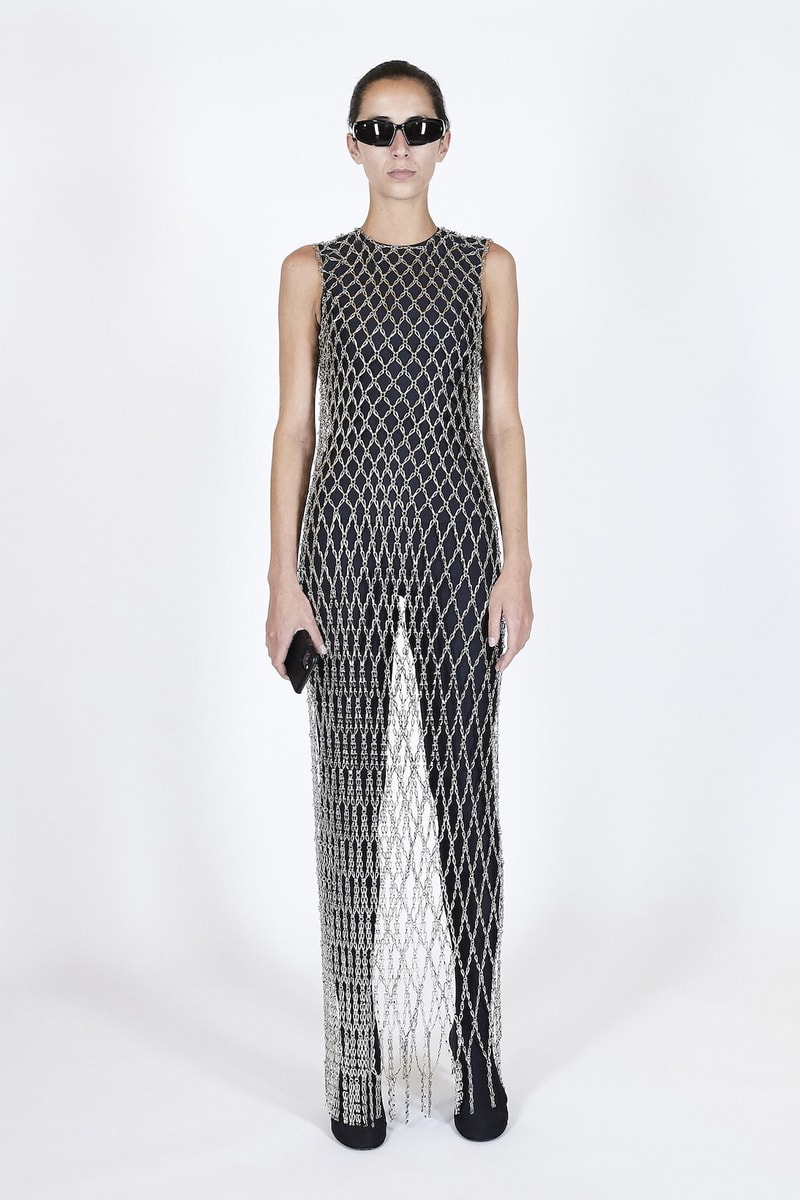 29 of 59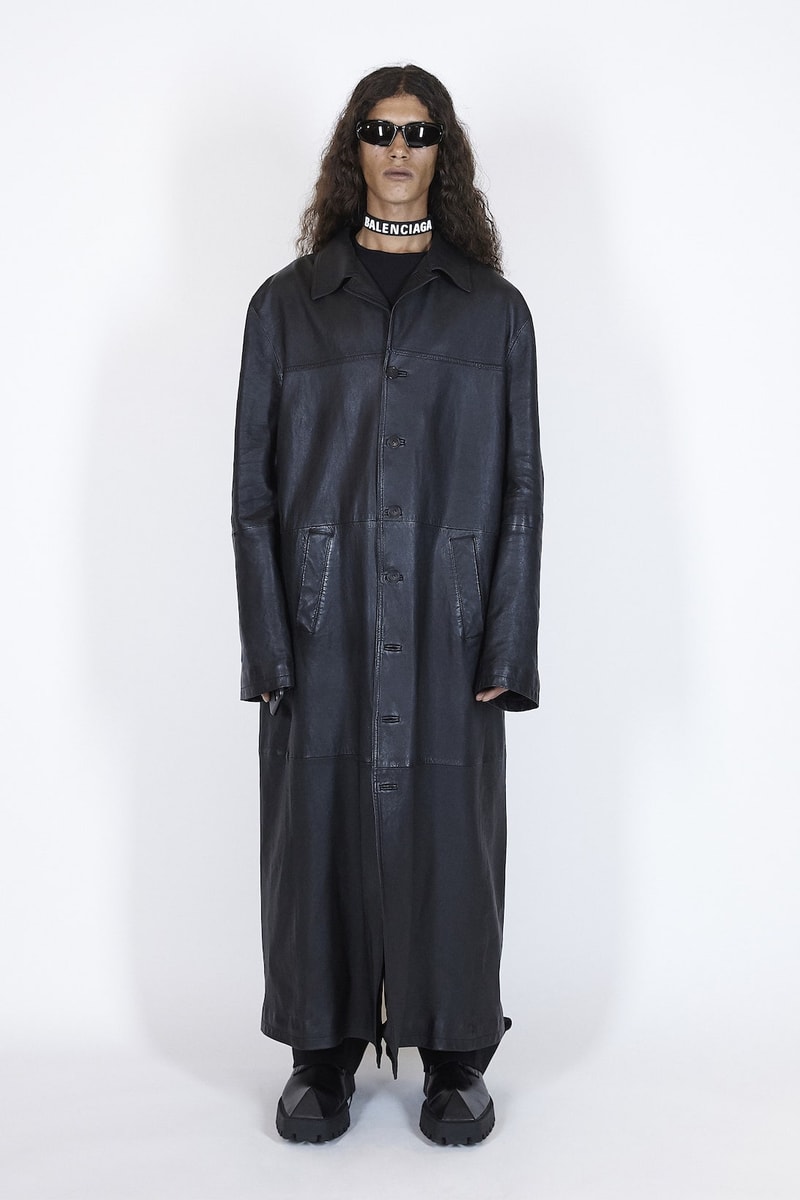 30 of 59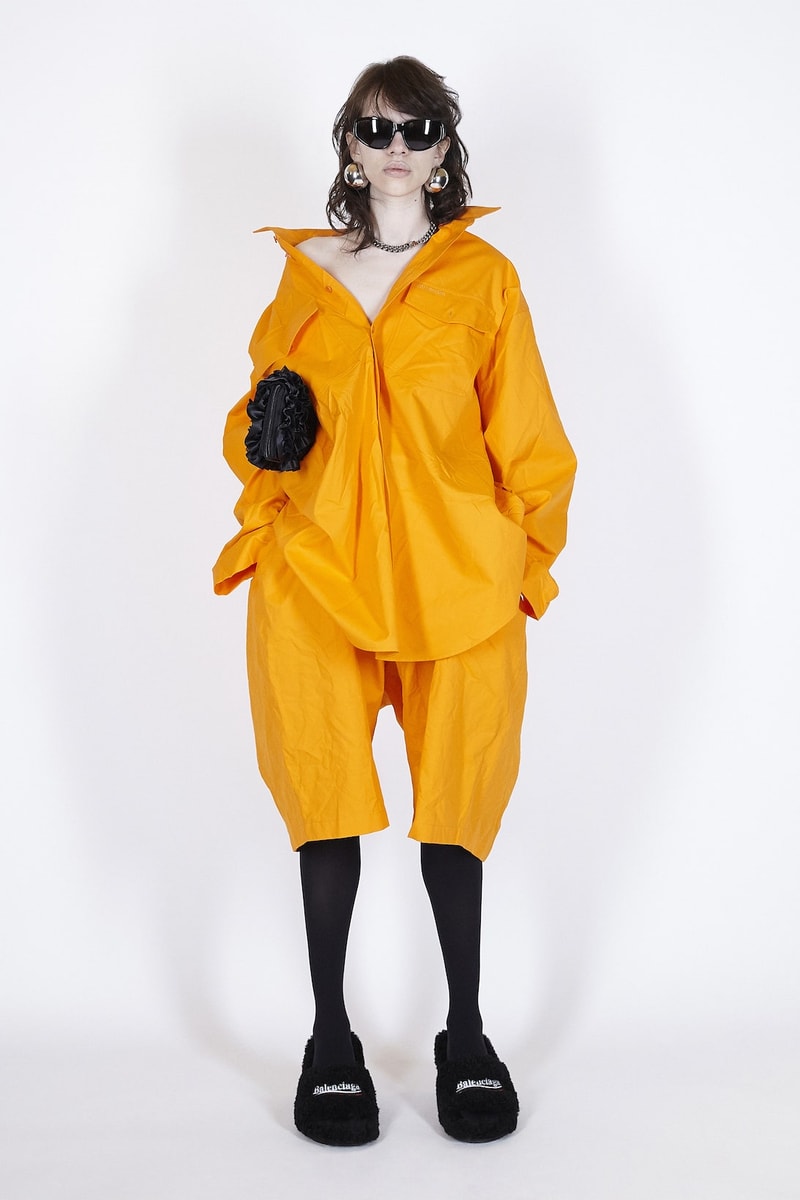 31 of 59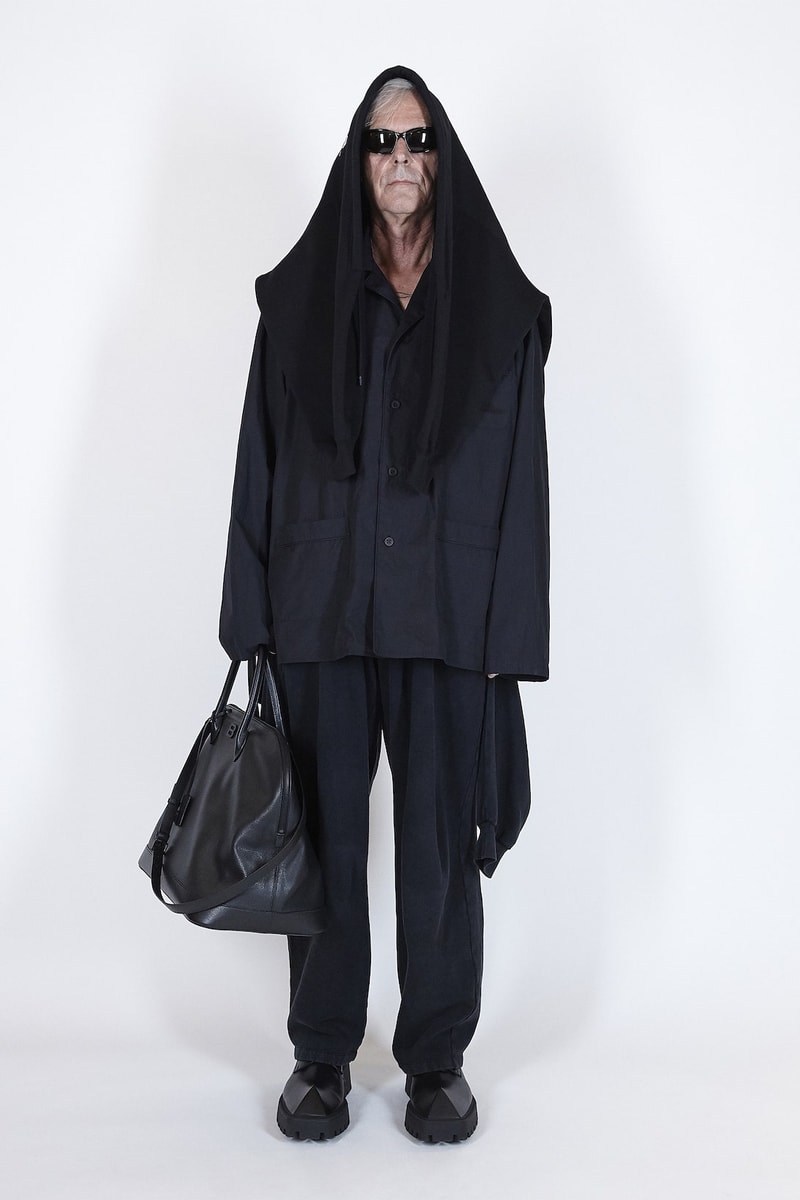 32 of 59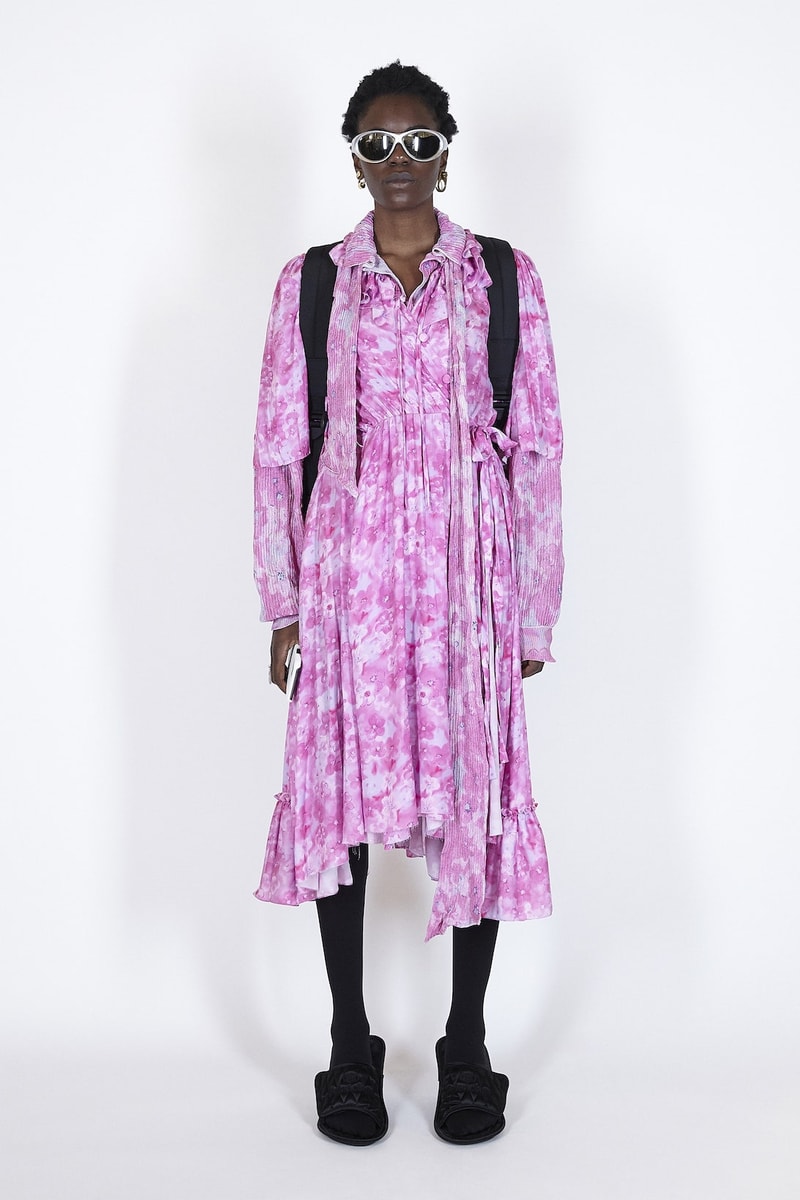 33 of 59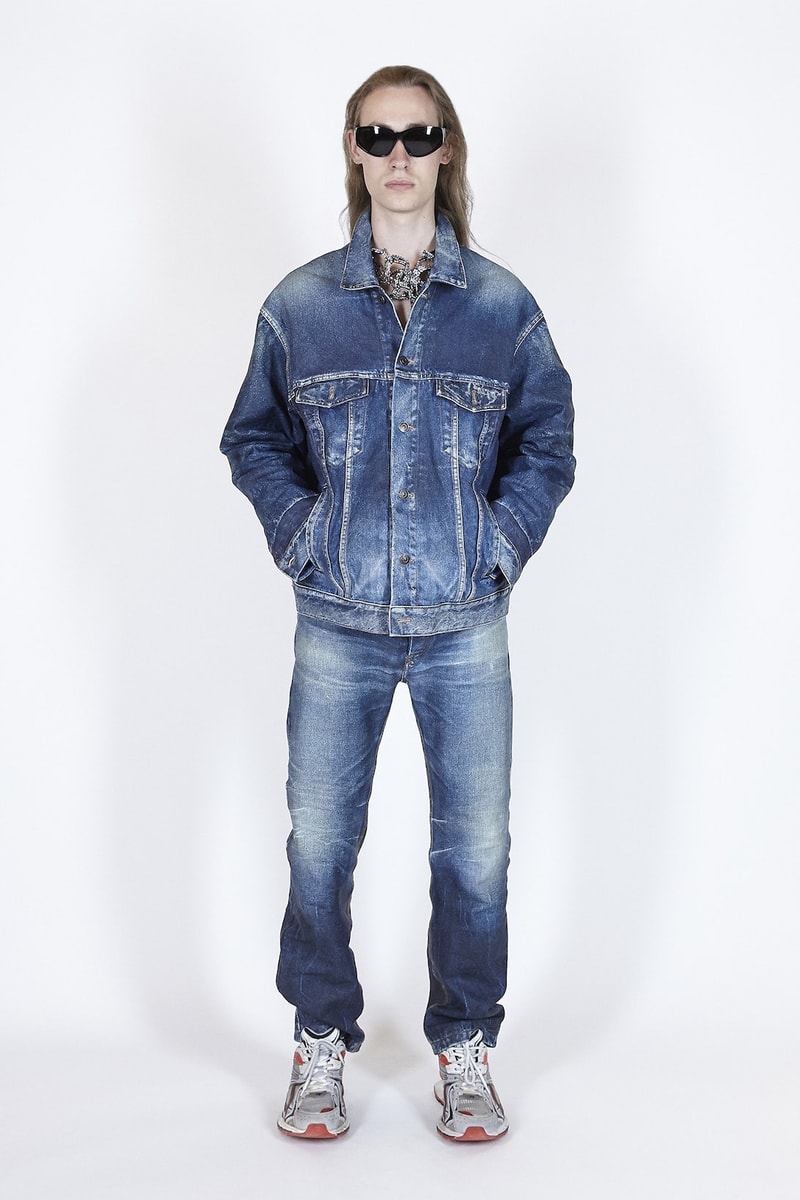 34 of 59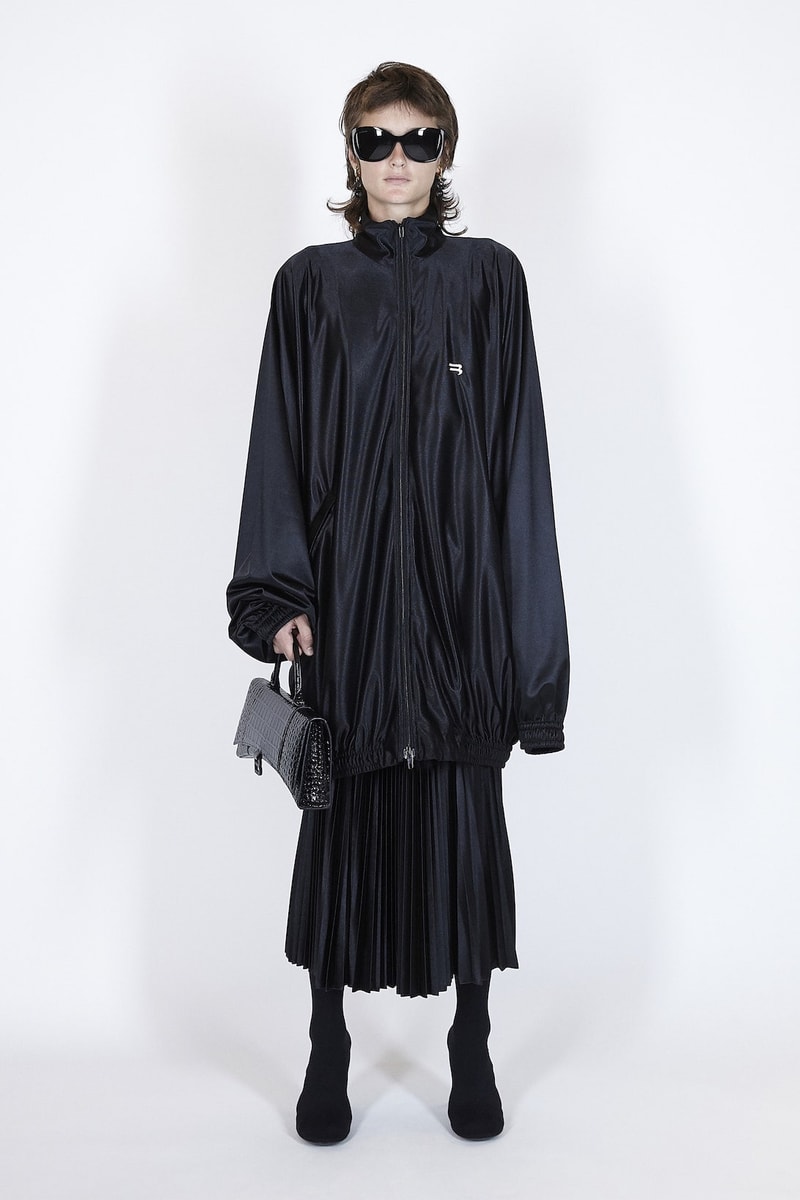 35 of 59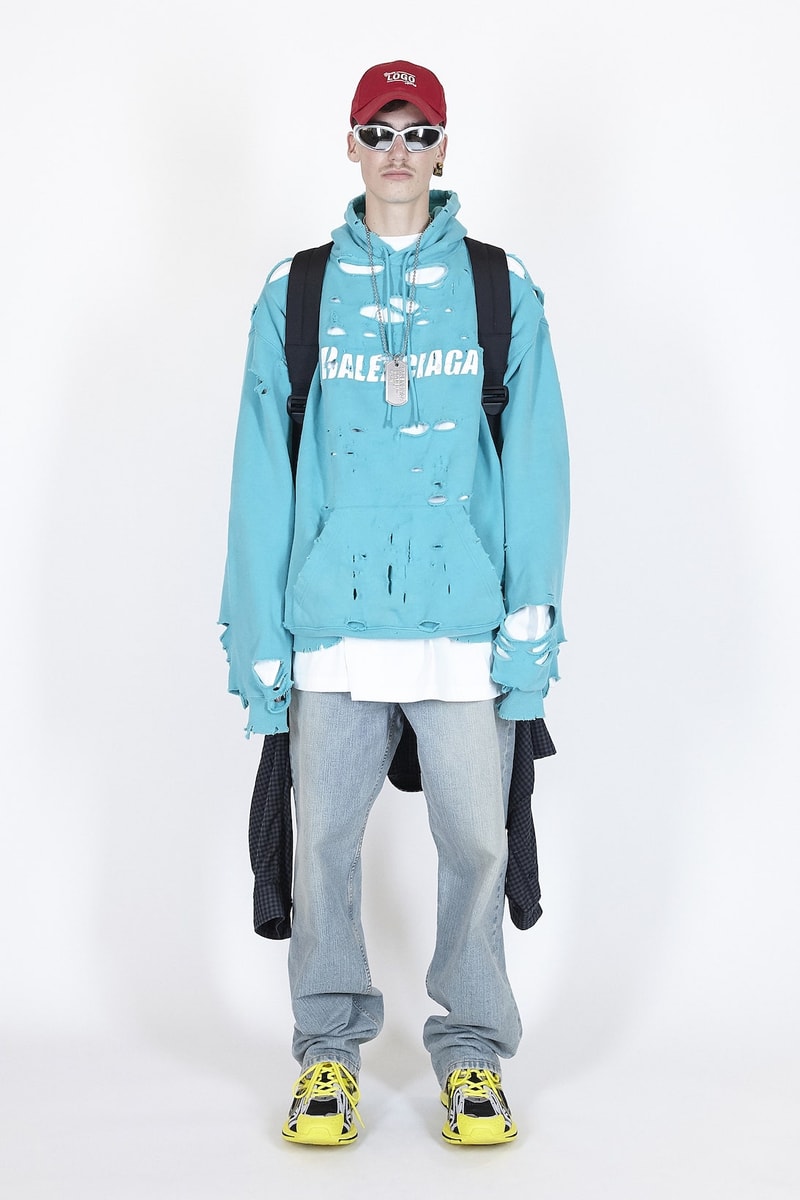 36 of 59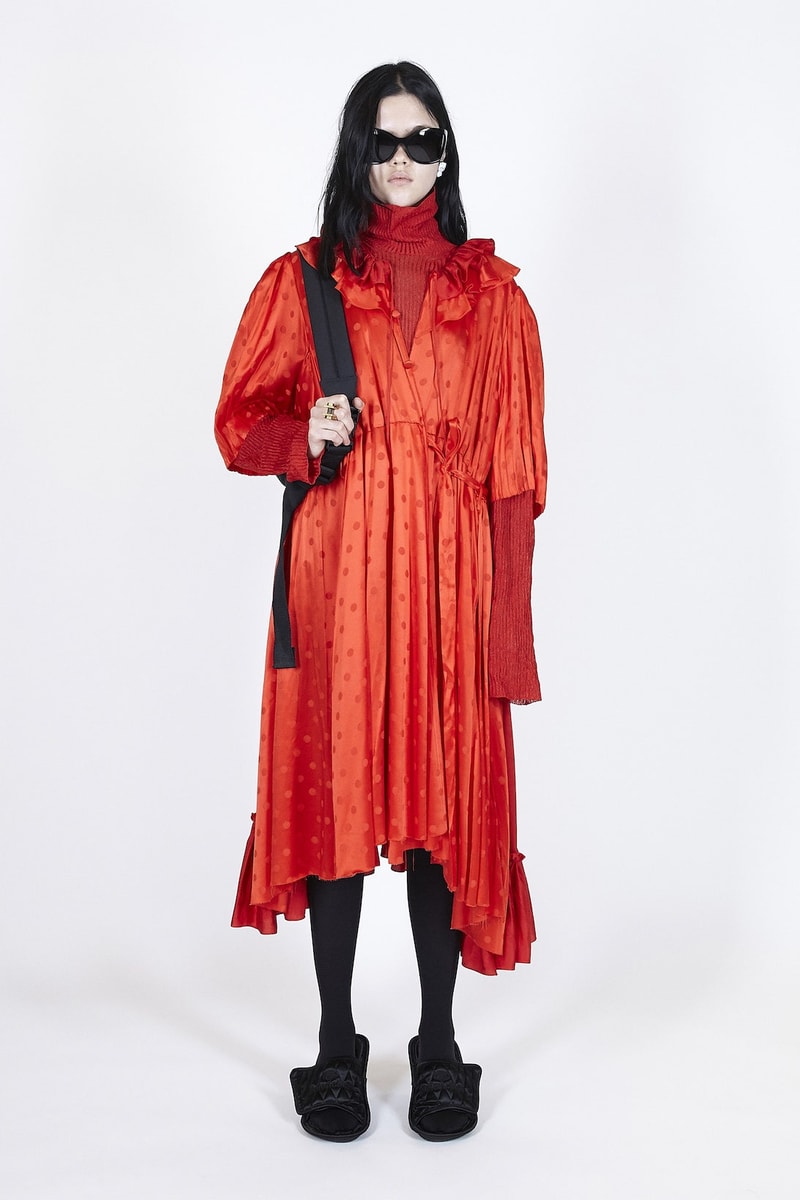 37 of 59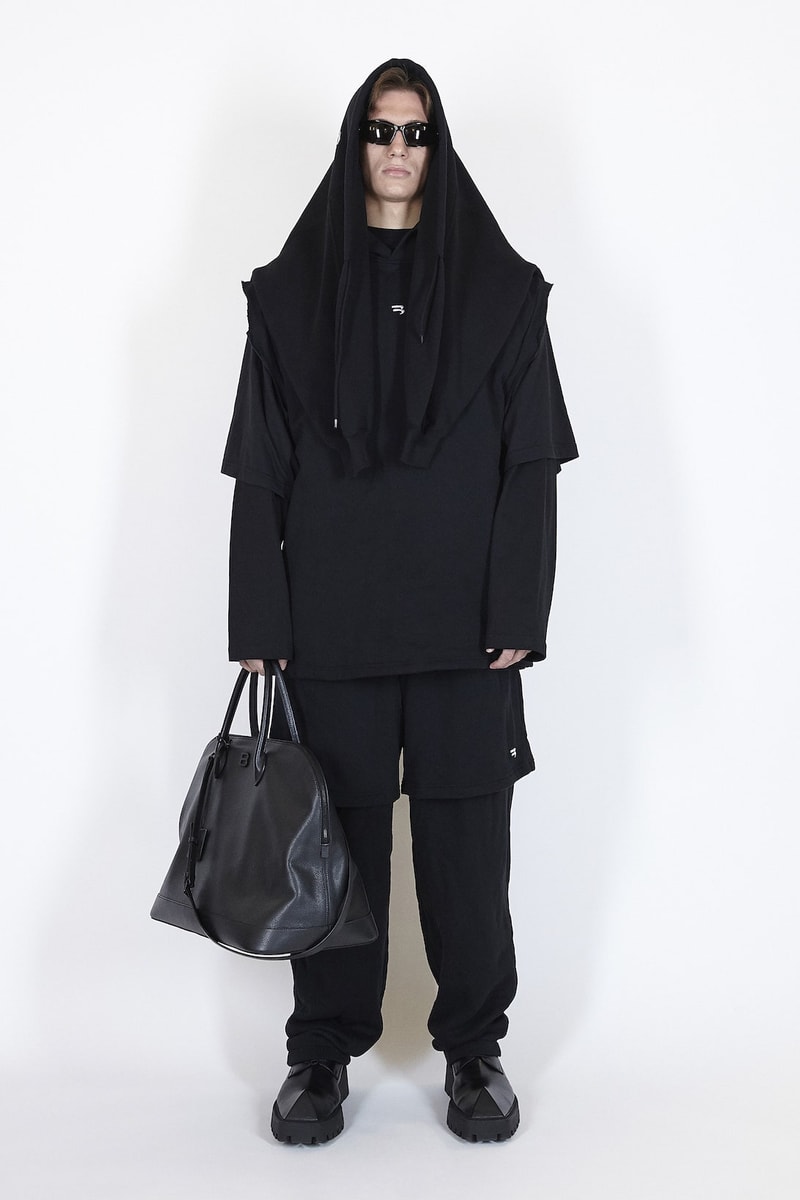 38 of 59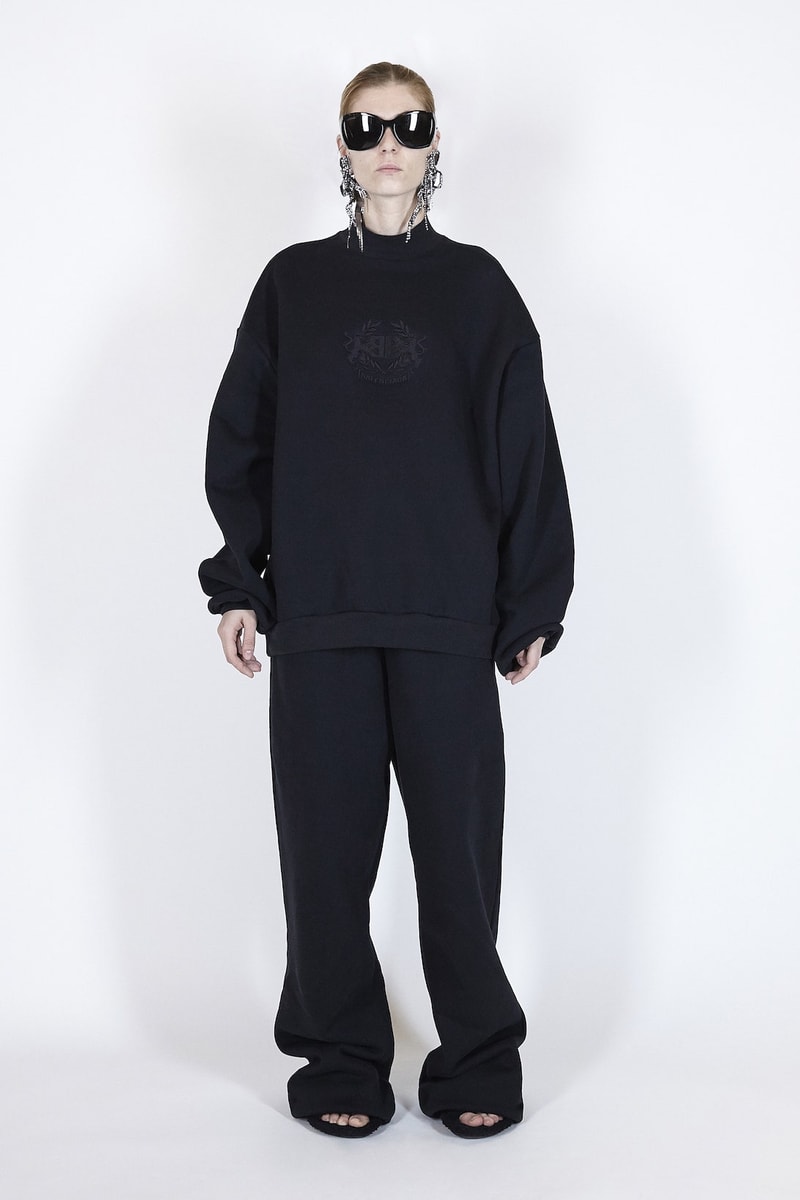 39 of 59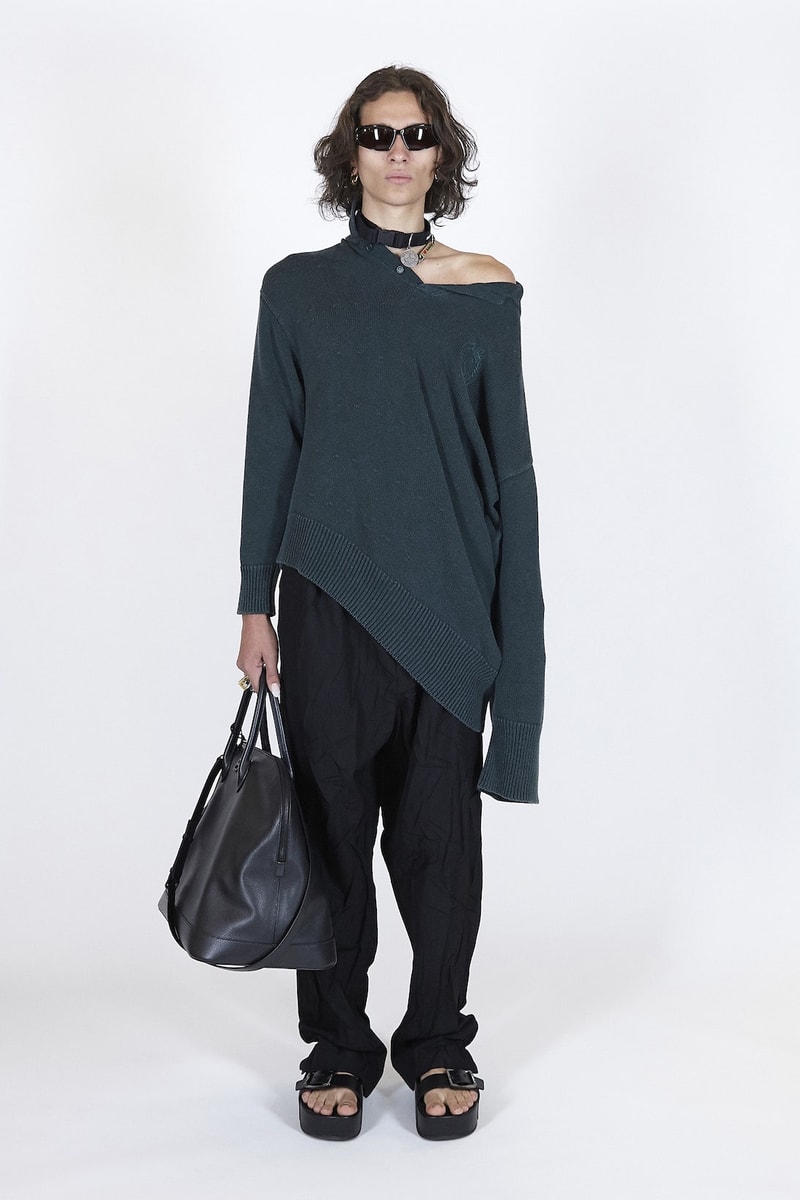 40 of 59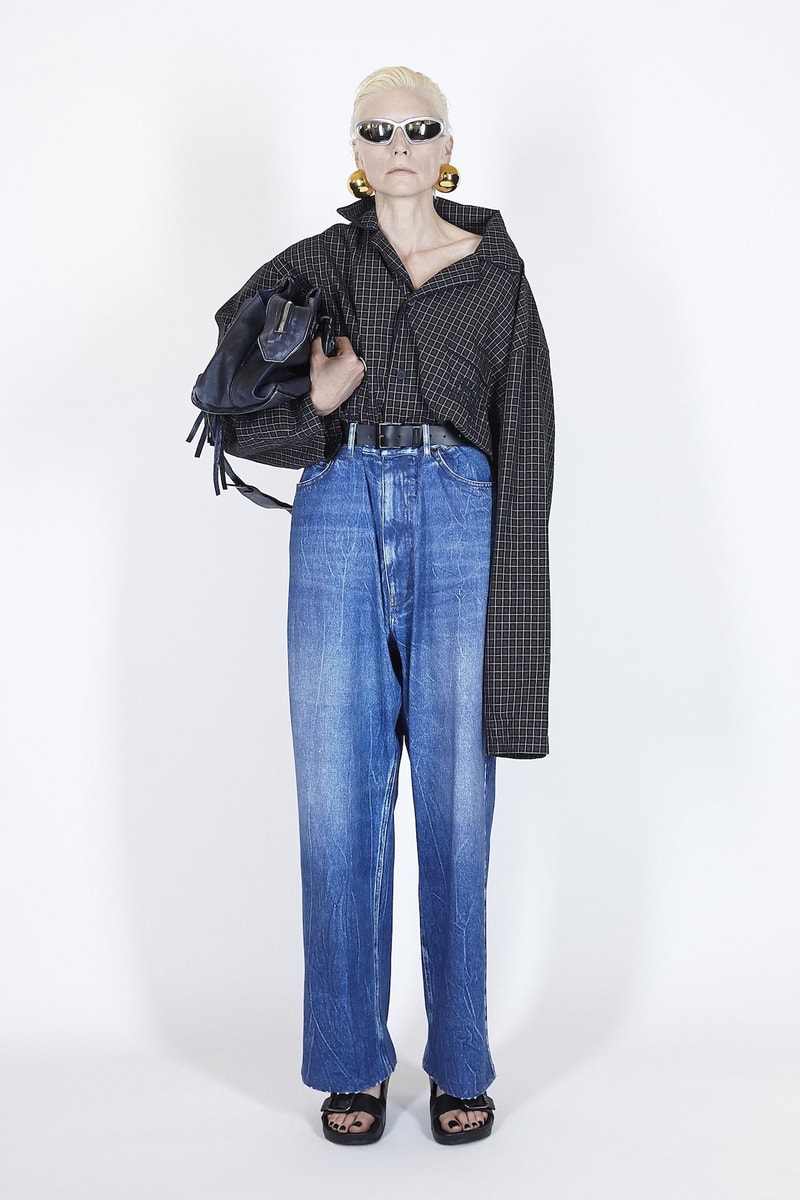 41 of 59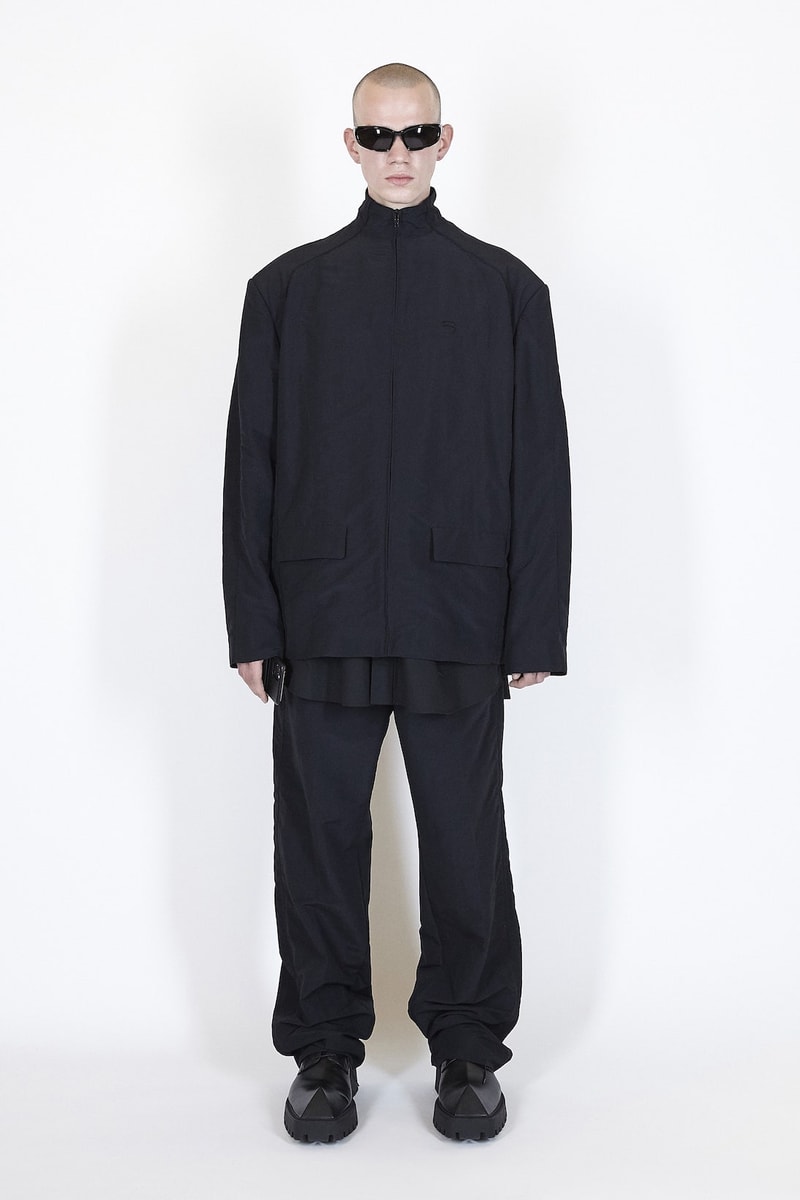 42 of 59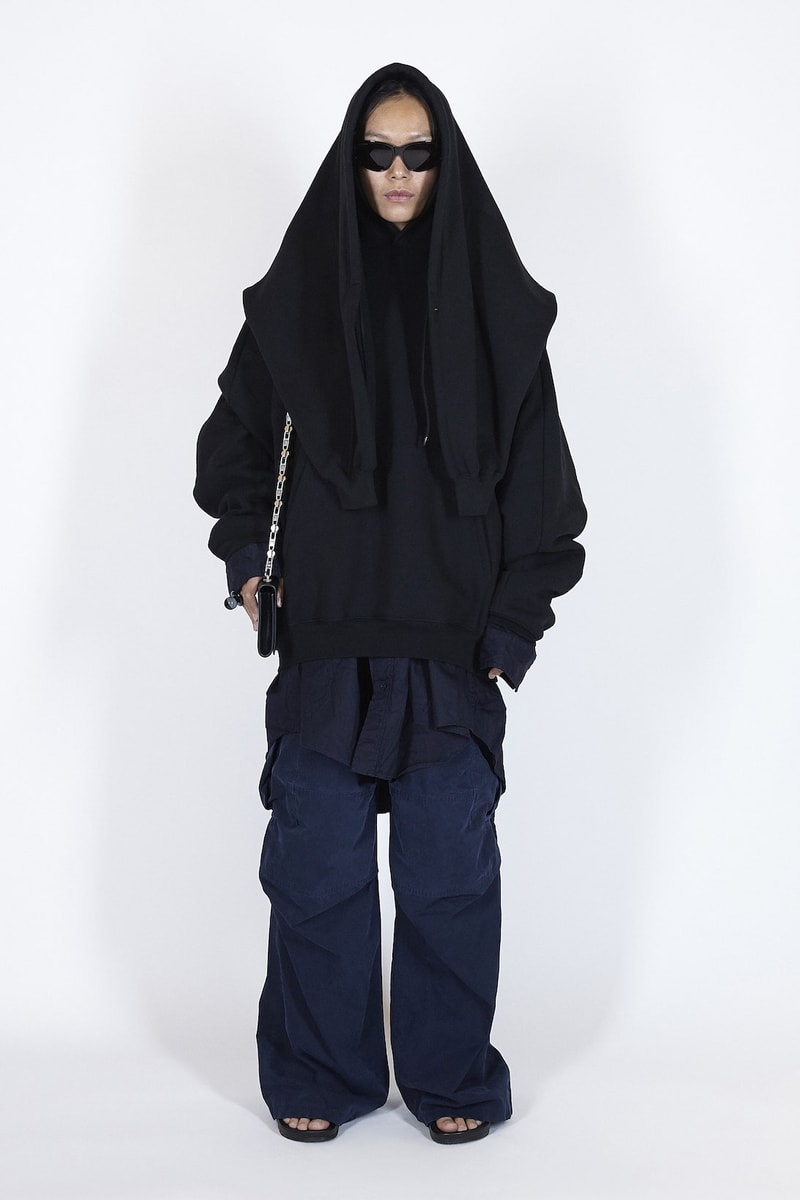 43 of 59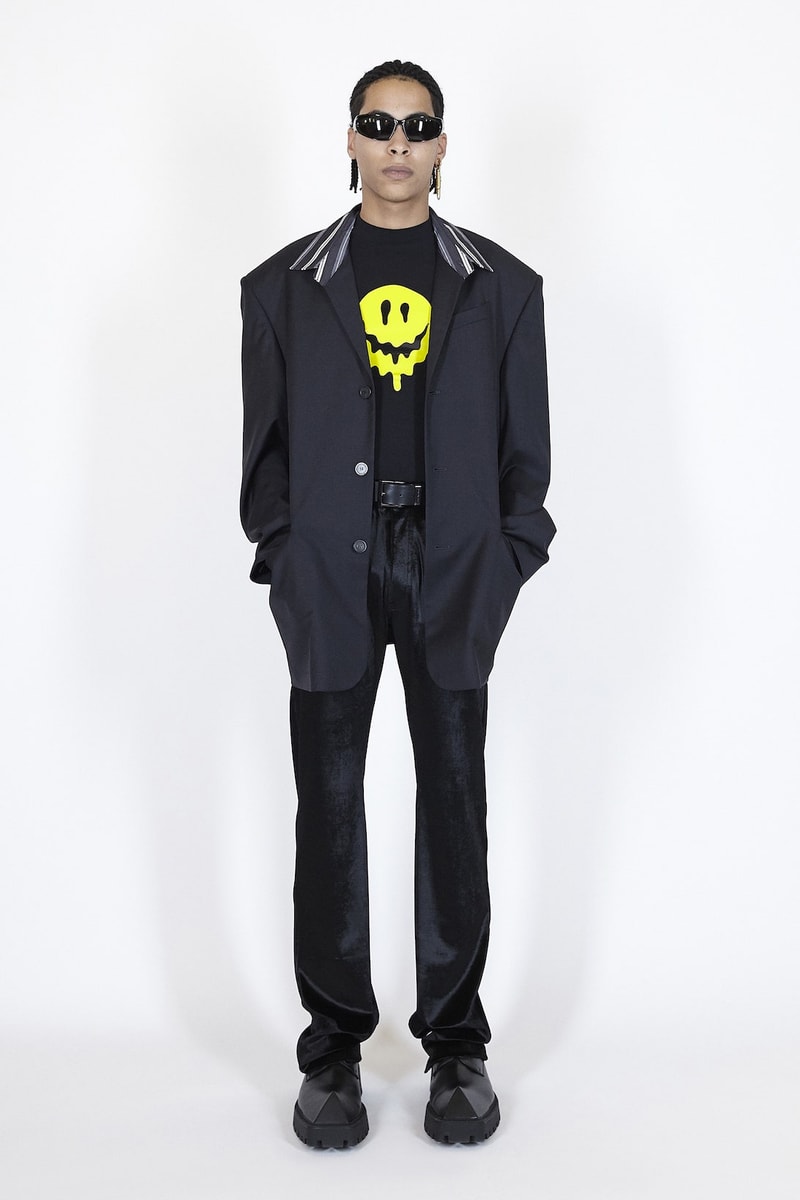 44 of 59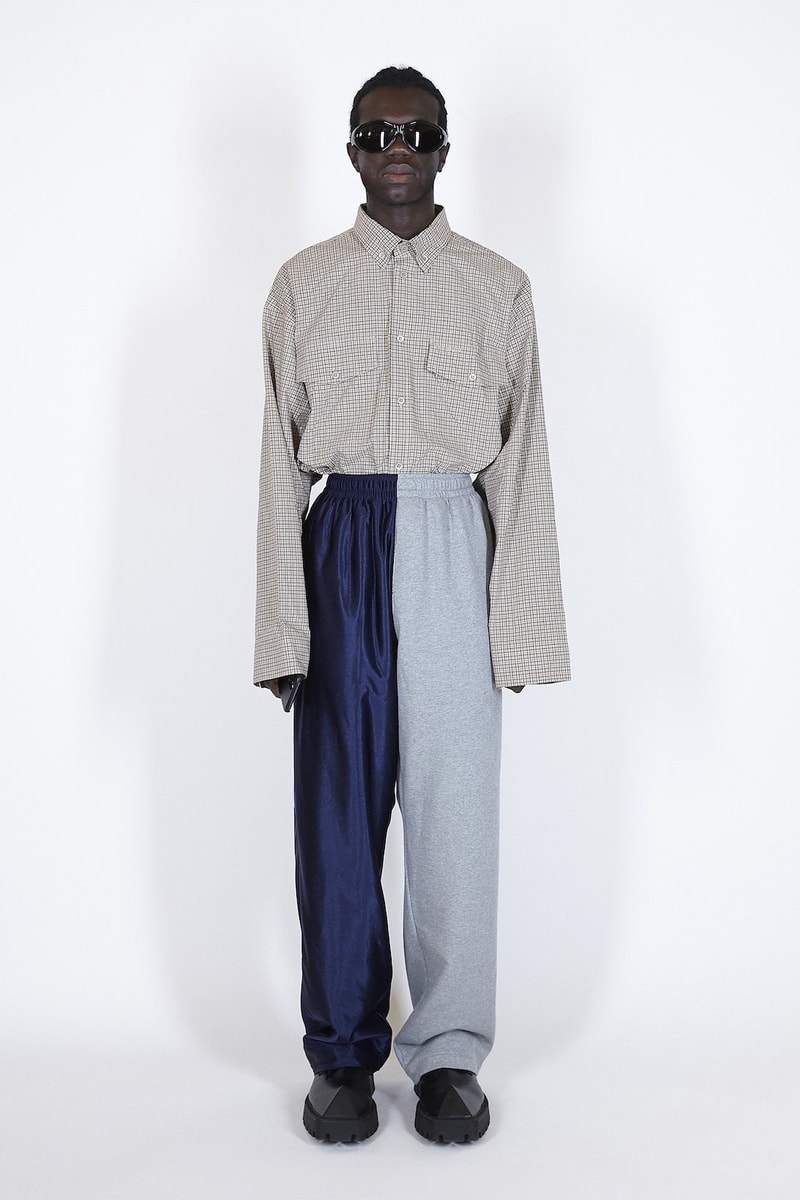 45 of 59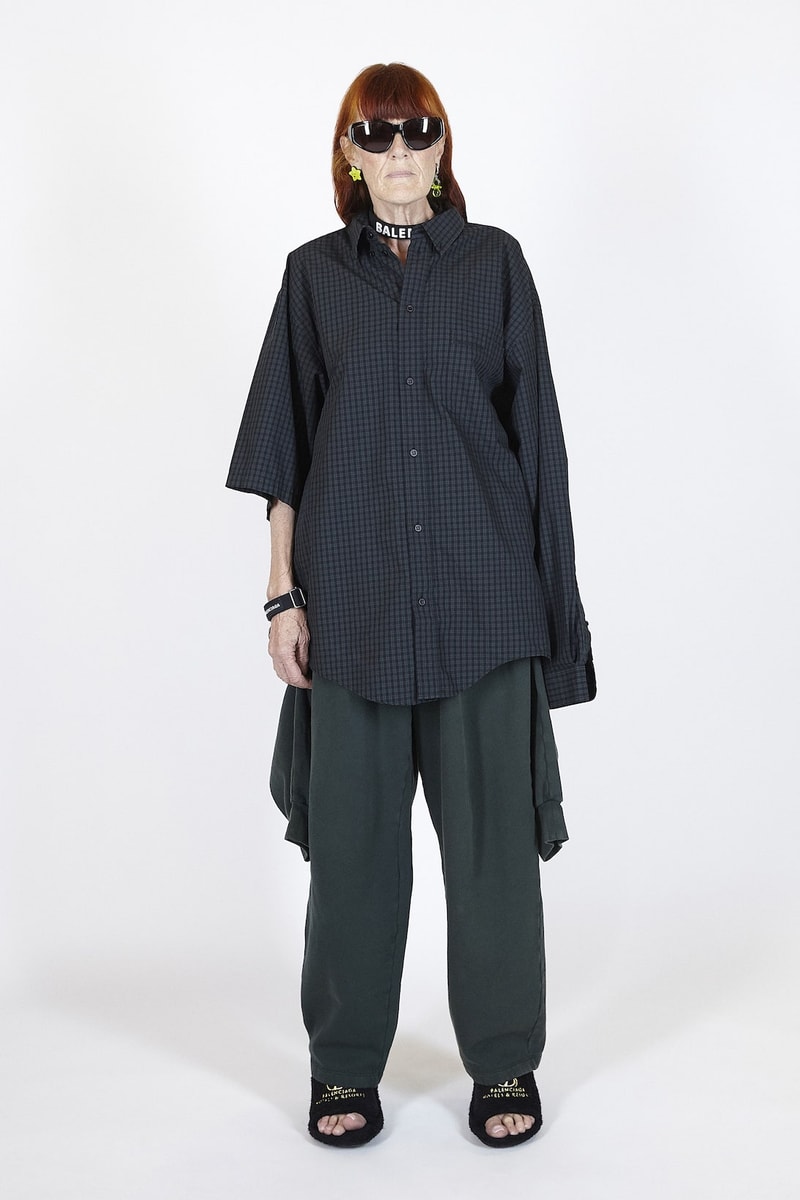 46 of 59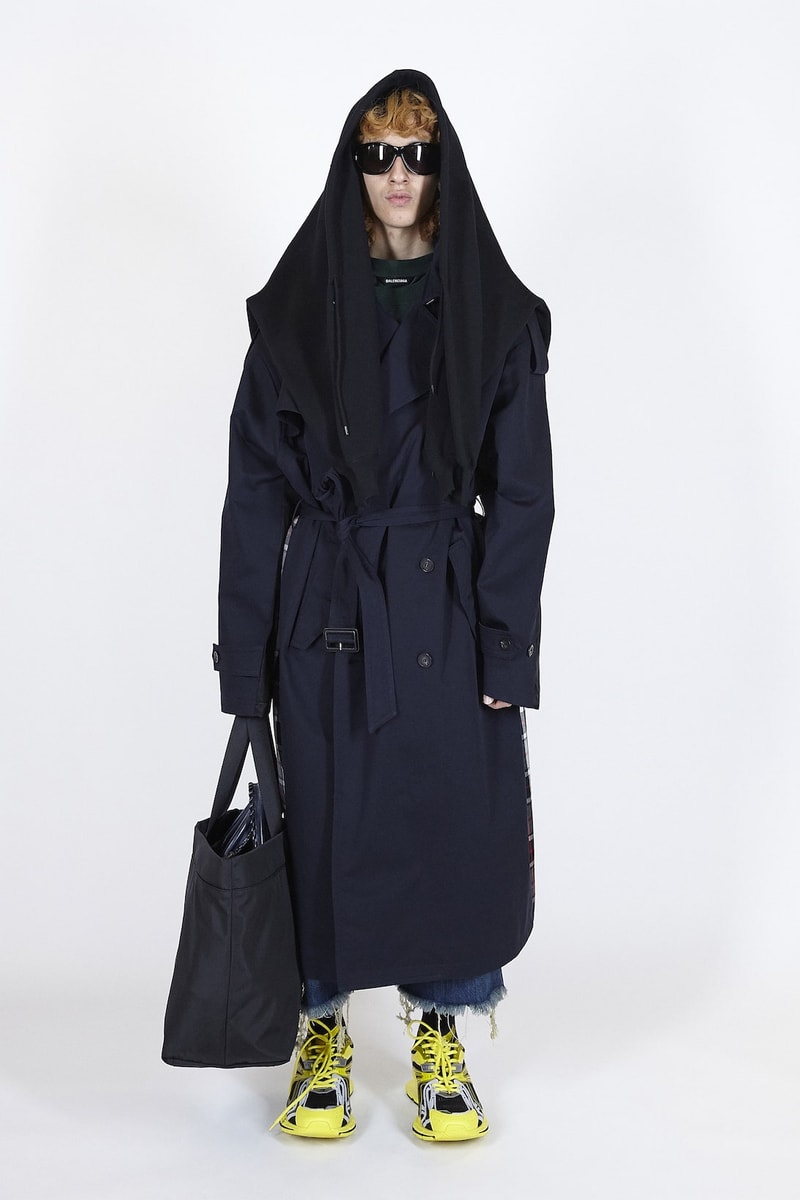 47 of 59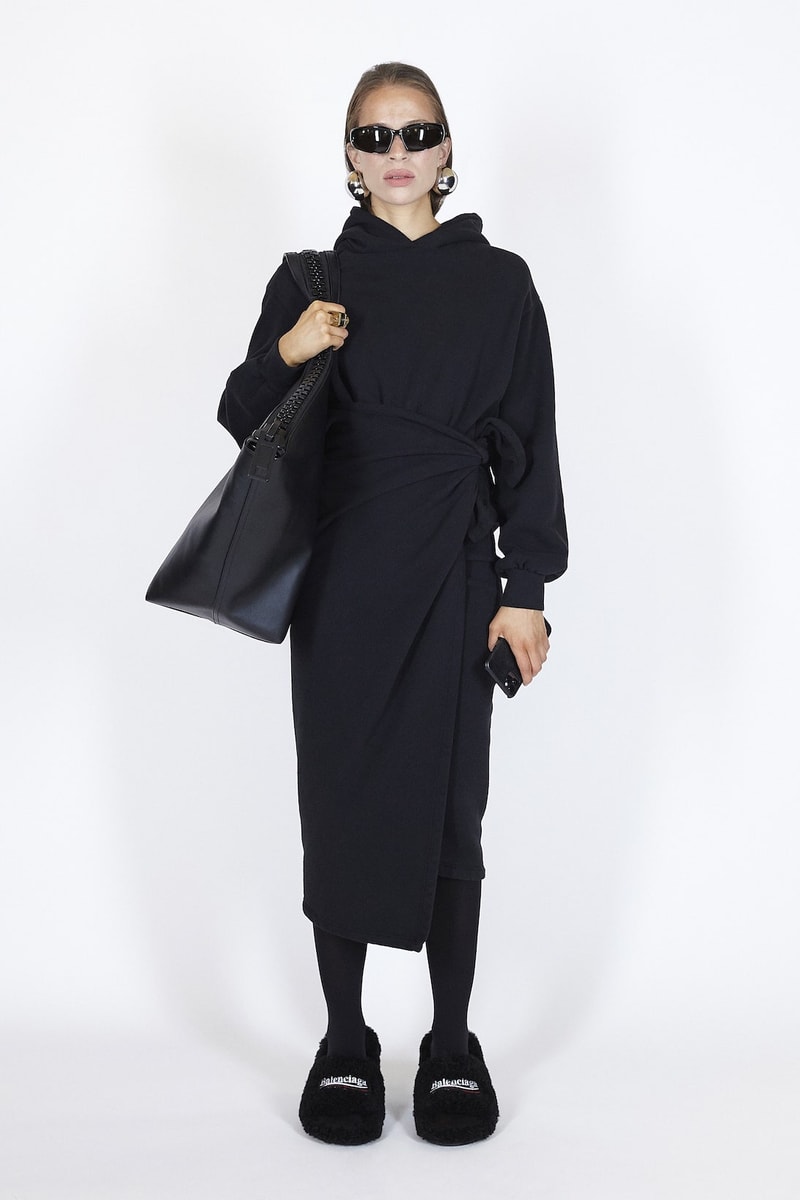 48 of 59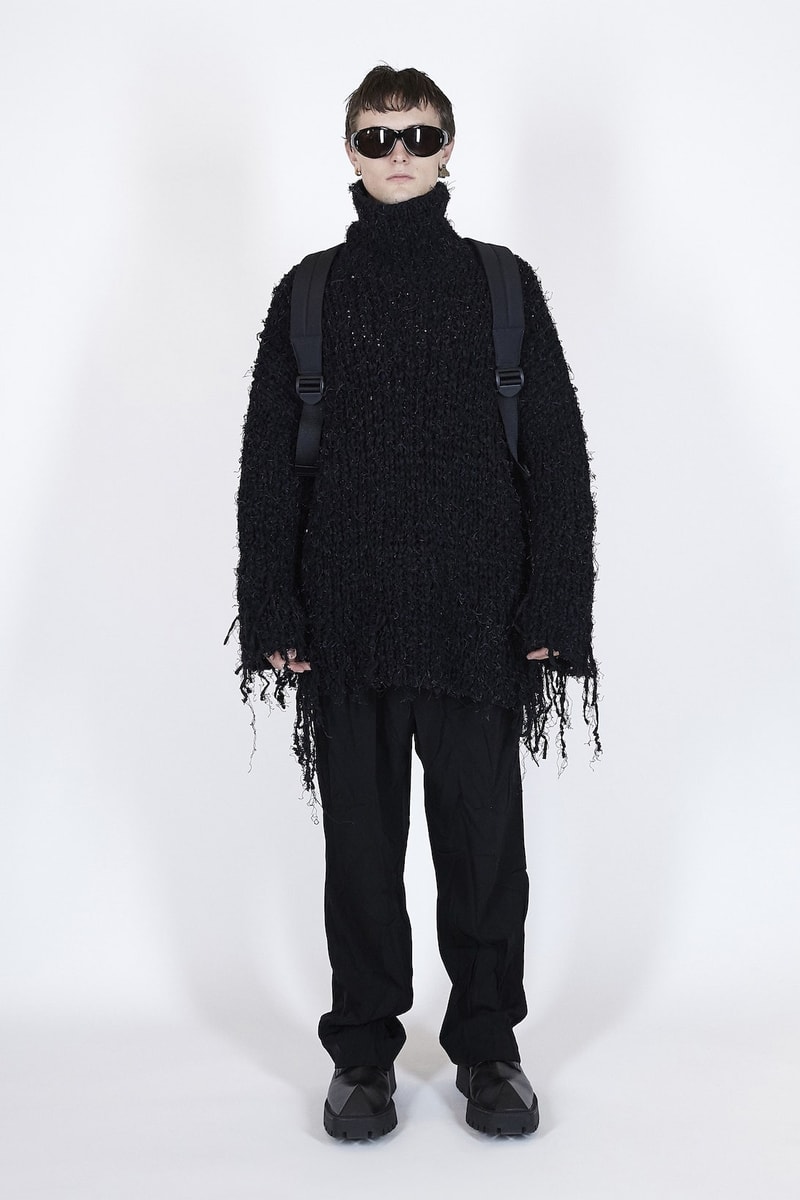 49 of 59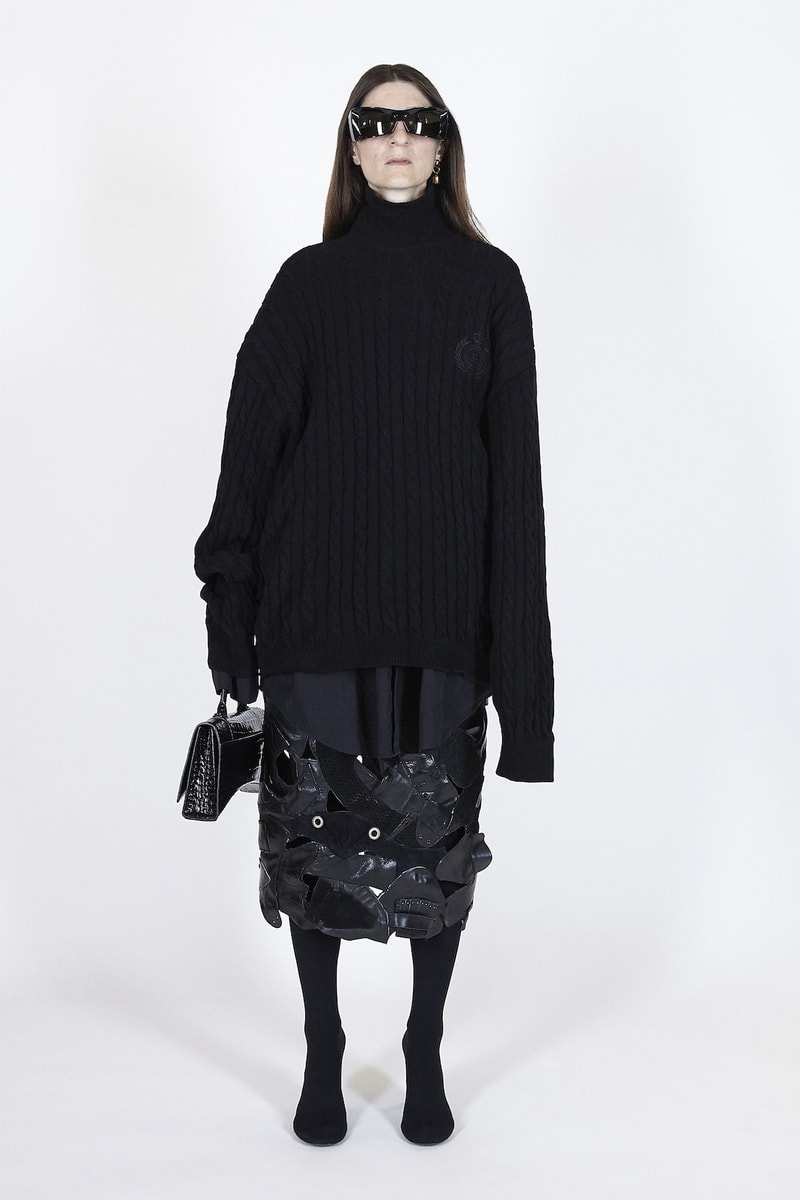 50 of 59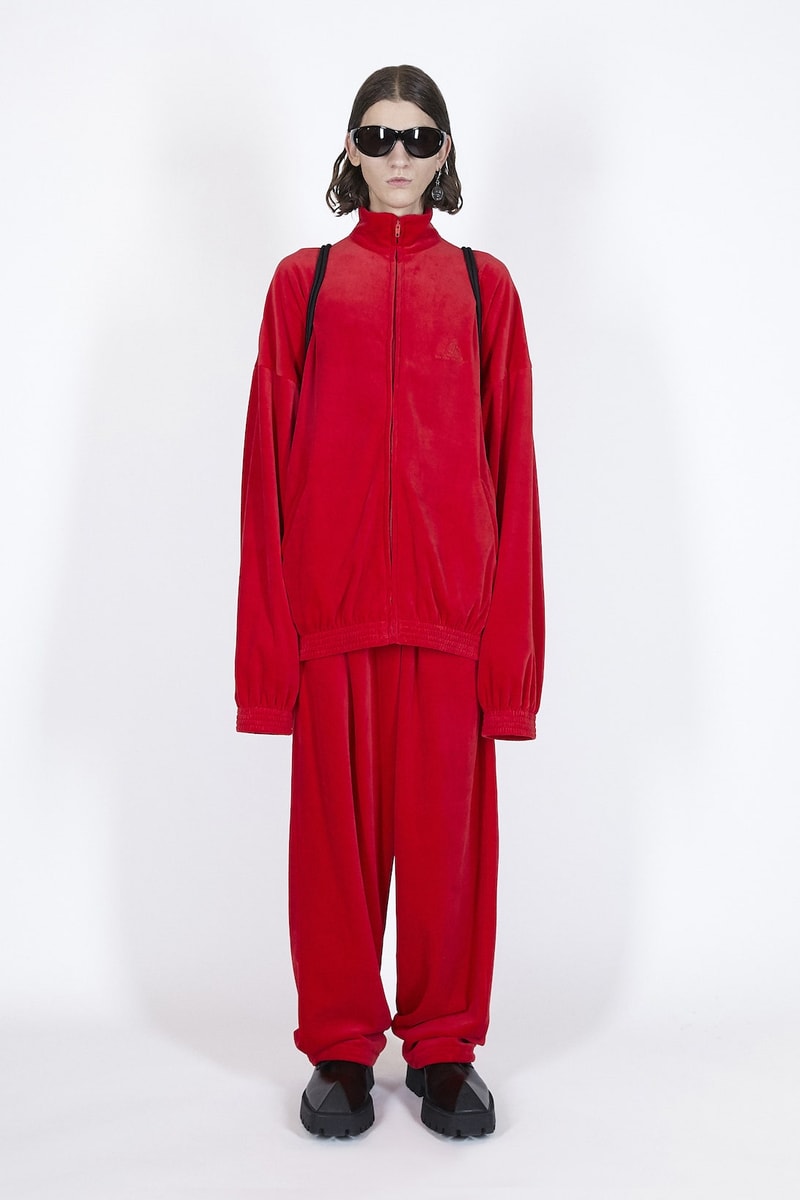 51 of 59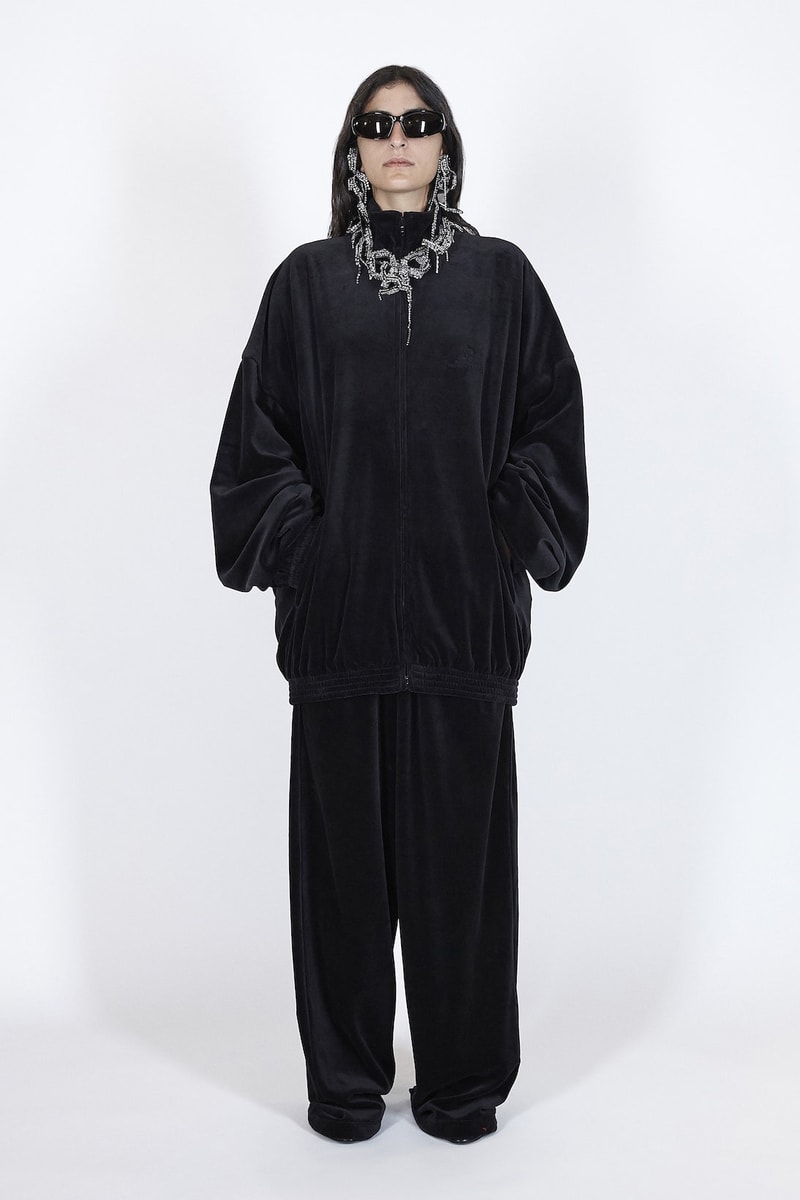 52 of 59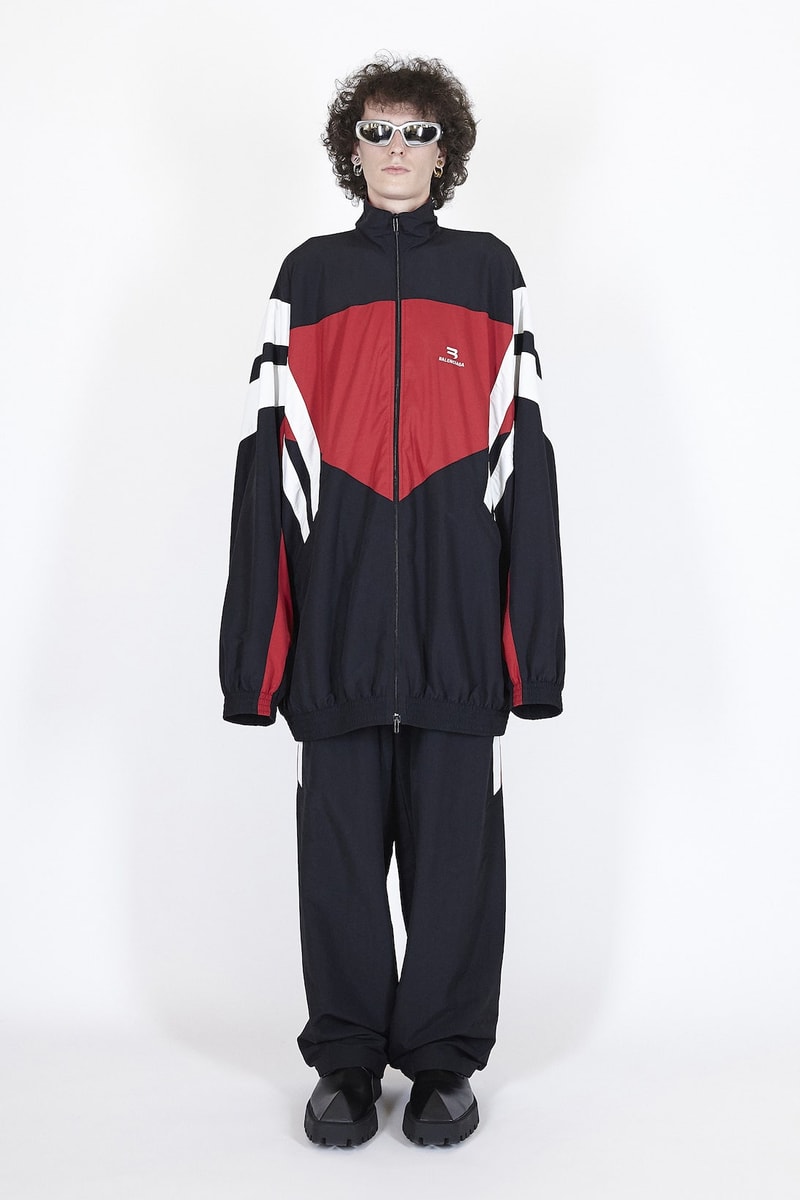 53 of 59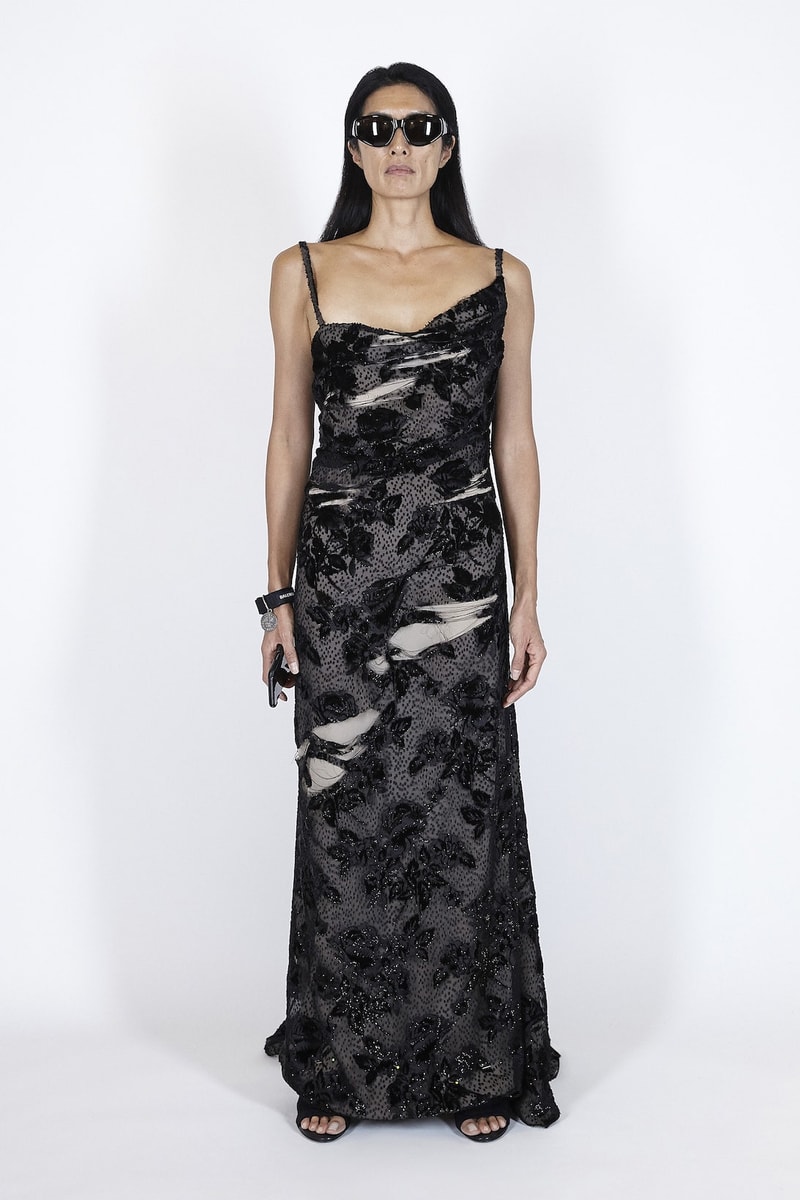 54 of 59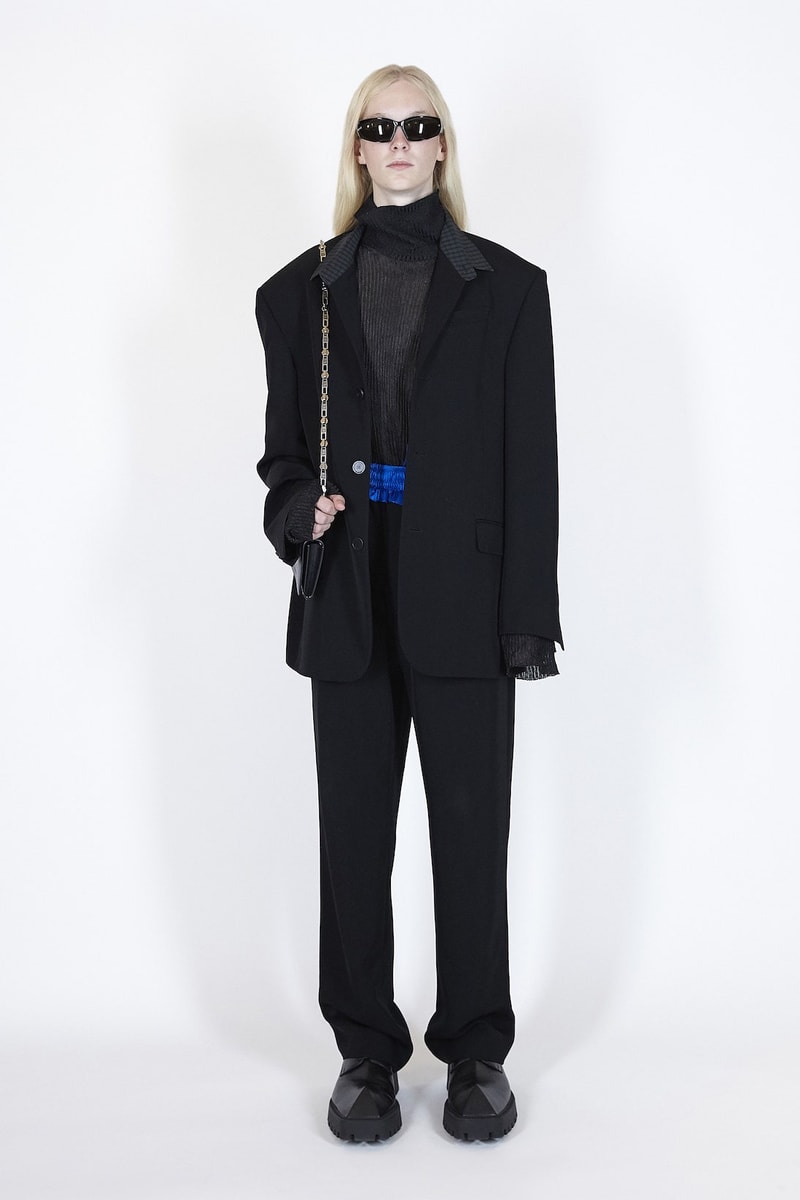 55 of 59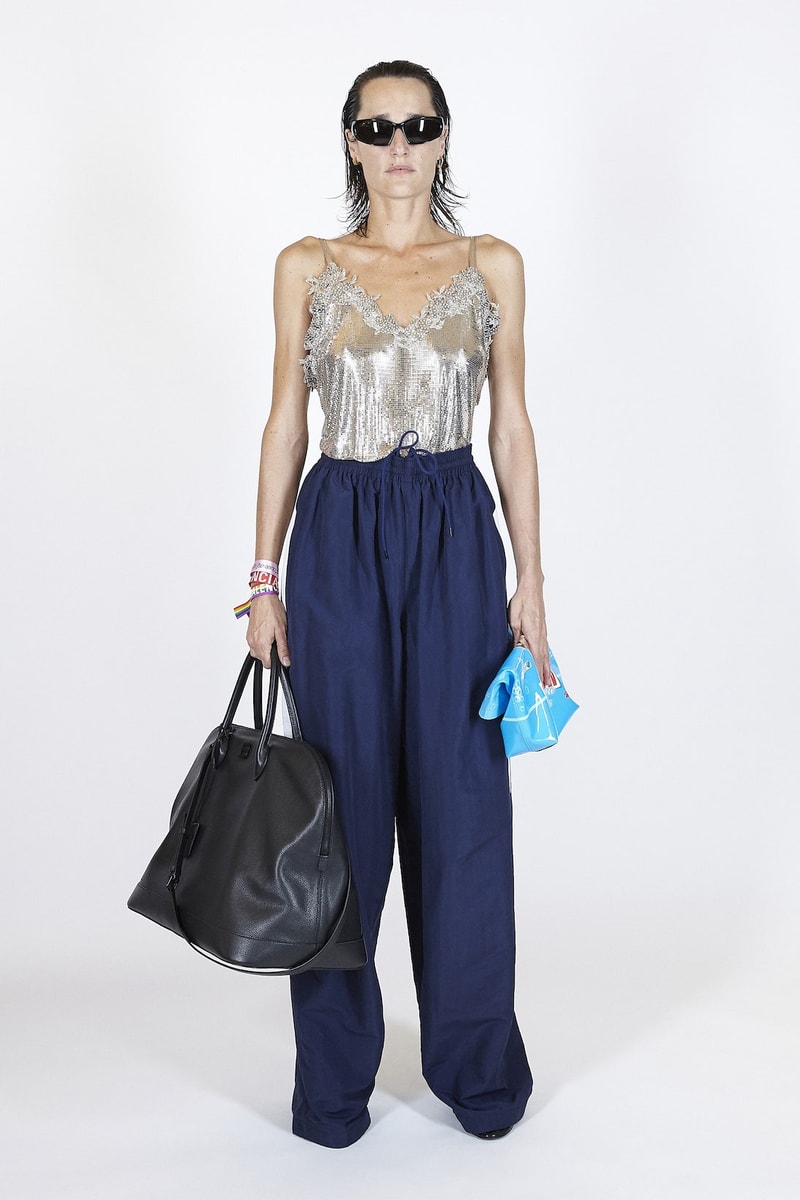 56 of 59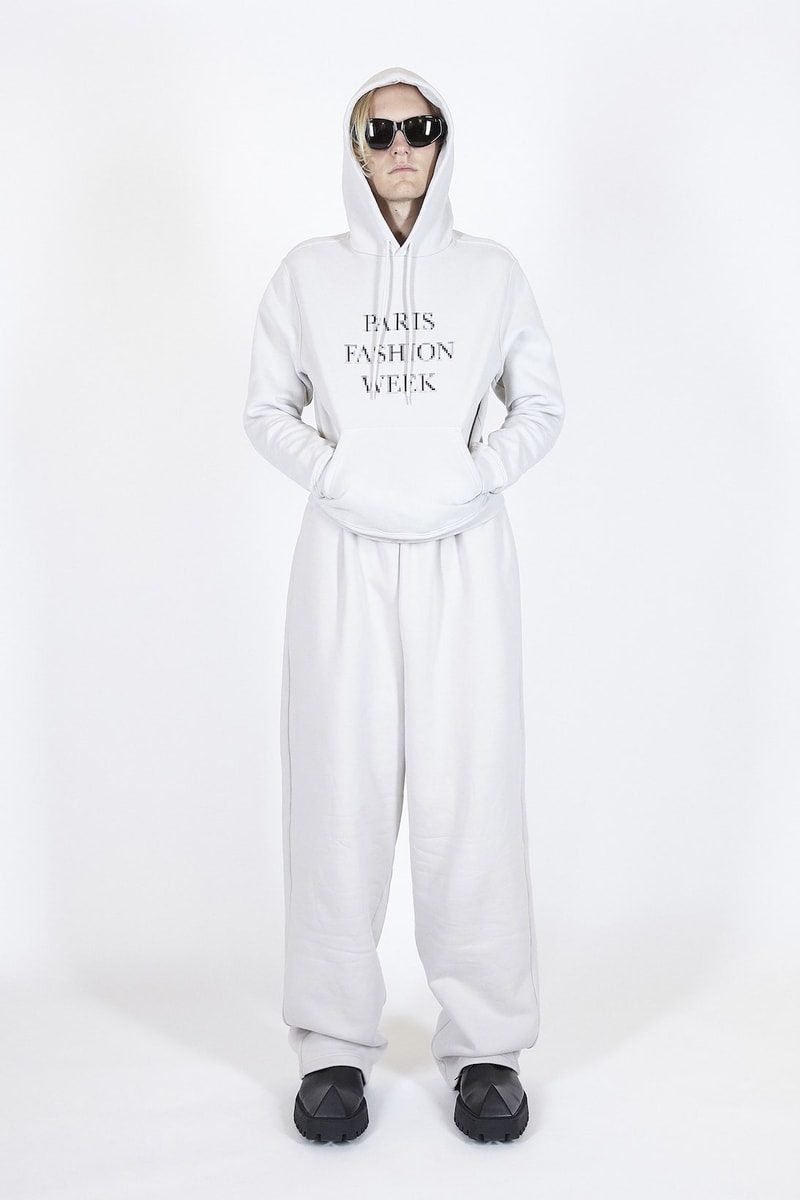 57 of 59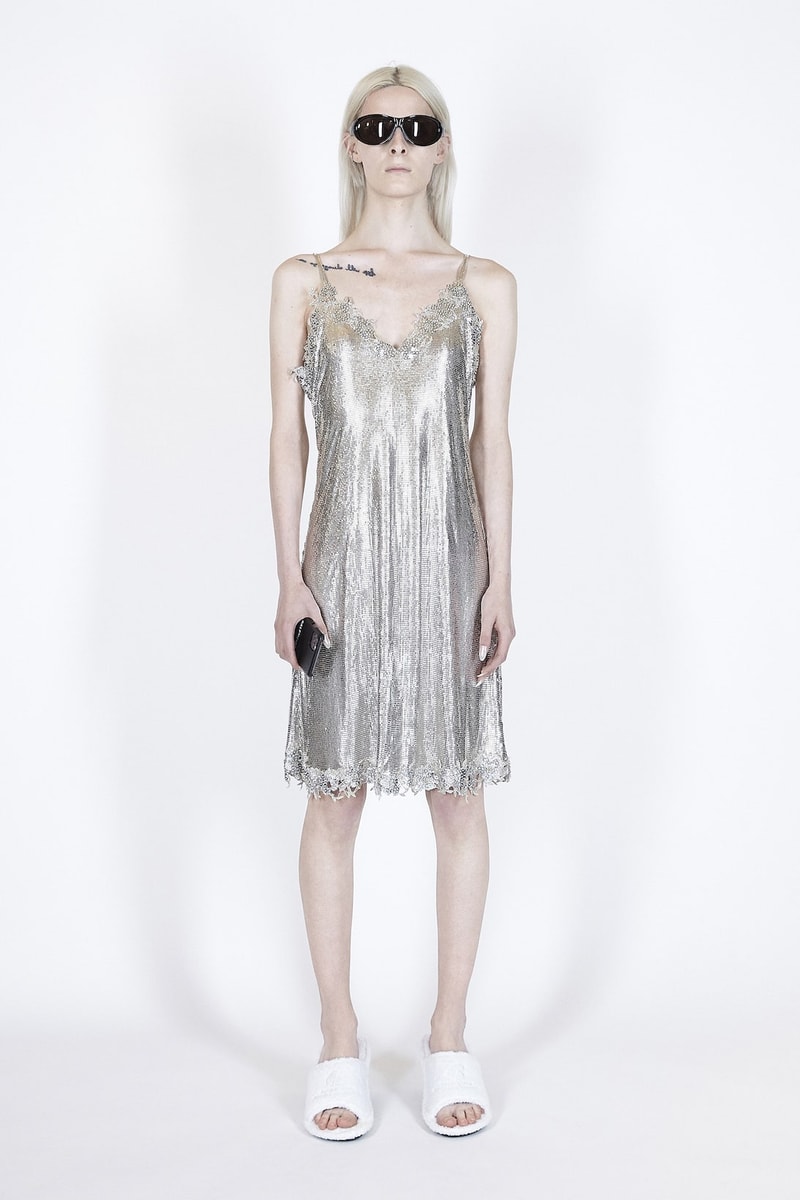 58 of 59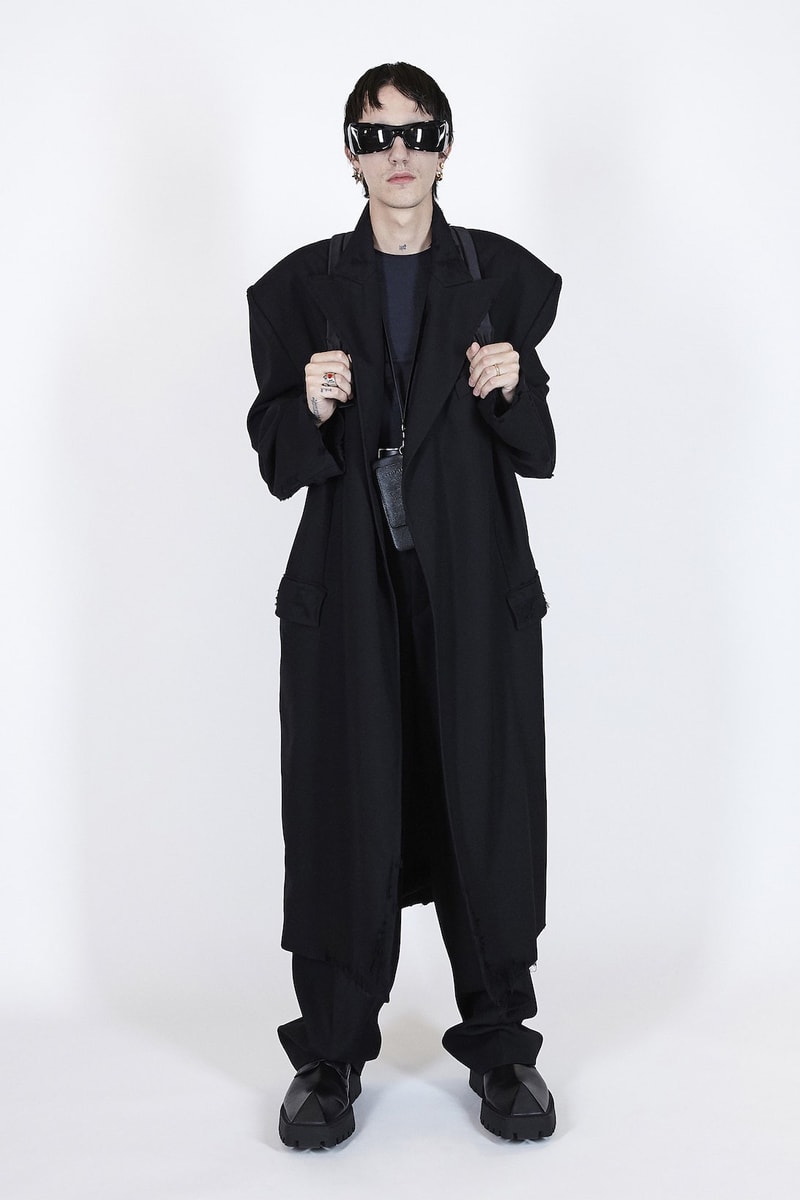 59 of 59
Fashion
Demna Gvasalia Jumps to the Year 2030 for Balenciaga's Sustainable SS21 Collection
Made out of certified sustainable or upcycled material.
Demna Gvasalia Jumps to the Year 2030 for Balenciaga's Sustainable SS21 Collection
Made out of certified sustainable or upcycled material.
Balenciaga has just debuted its music video-inspired Spring/Summer 2021 virtual presentation for Paris Fashion Week. With the help of Demna Gvasalia's creative direction, the French fashion house's latest collection is made of either certified sustainable or upcycled material, while "100 percent of the print bases have sustainable certifications," according to a press released acquired by Vogue. 
"We discovered we could do it quite easily, with the exception of the fibers that are in some of the existing fabrics. There are solutions if you look for them. There's a need to revise things. To start a new chapter," Gvasalia said. Featuring a selection of oversized outerwear pieces, the range includes hoodies, jackets and sweatsuits that arrive in an array of basic colorways.
Inspired by the idea of the world going back to normal, the brand's Creative Director imagined a man leaving his house dressed in "an oversized navy suit, wraparound shades, and what looks to be a sweater draped over his head (but is a readymade Balenciaga accessory)," who ends up meeting his friends to go to a party where everyone isn't required to wear masks. "That's the hope," Gvasalia added. In addition, the collection's designs were also influenced by the concept of "how fashion will be in 2030." Gvasalia stated: "Ten years from now, everything in fashion will be sustainable. No discussion, right? I think we will be reusing the clothes we have."
Take a look at all the different styles in the lookbook above and watch Balenciaga's SS21 show below.
Share this article