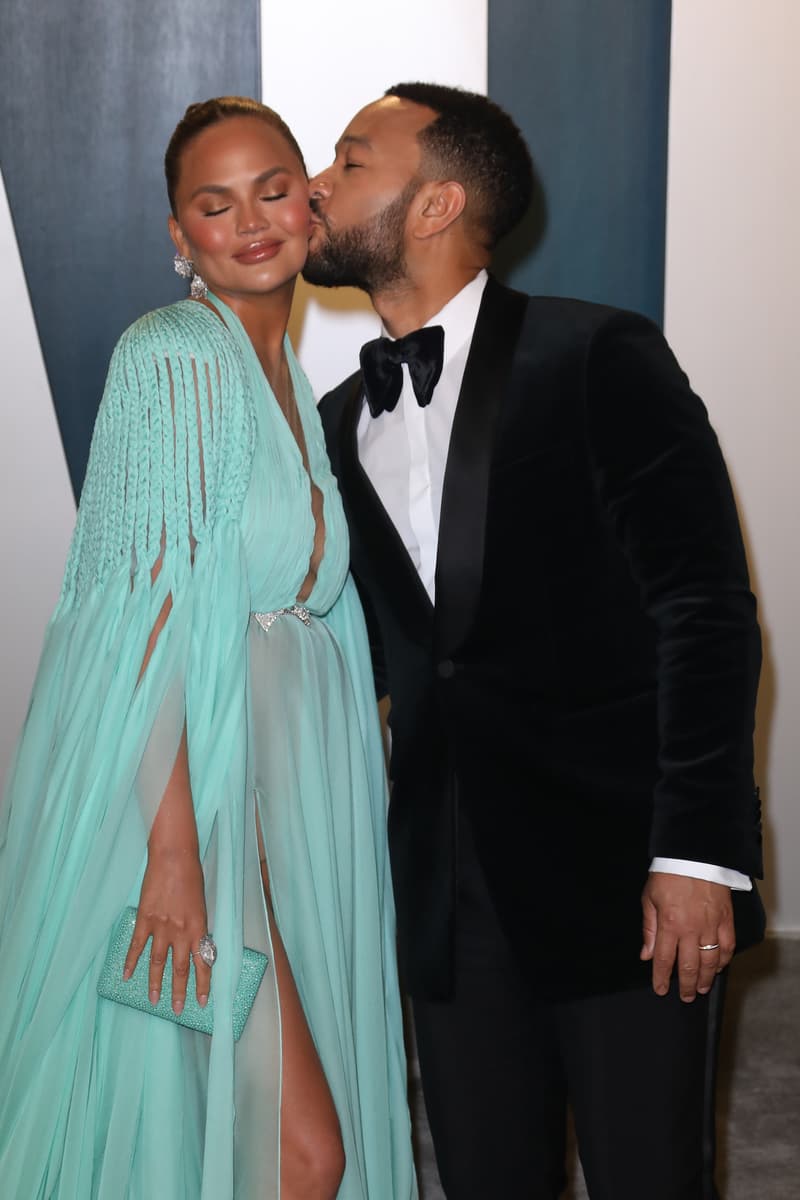 Chrissy Teigen Pens Honest Essay on Miscarriage
"Jack will always be loved, explained to our kids as existing in the wind and trees and the butterflies they see."
Culture
Chrissy Teigen Pens Honest Essay on Miscarriage
"Jack will always be loved, explained to our kids as existing in the wind and trees and the butterflies they see."
UPDATE (October 27, 2020): After opening up about her miscarriage, Chrissy Teigen has now shared a lengthy essay on everything she's been through in the past month.
"I had no idea when I would be ready to write this. Part of me thought it would be early on, when I was still really feeling the pain of what happened," the star carefully begins, as she proceeds to express gratitude towards friends, family and fans who have been delivering words of support and comfort over the past few weeks. "I wanted to thank everyone, share our story with each individual person. But I knew I was in no state to. For me, the 'no need to respond' note was such a true relief. I thank you for each and every one of those."
The essay goes deep into the details, including complications that had resulted in an epidural after Teigen's baby, Jack, was 20 weeks old. "We monitored [the situation] very closely, hoping for things to heal and stop. In bed, I bled and bled, lightly but all day, changing my own diapers every couple of hours when the blood got uncomfortable to lay in," she explains, going on to clarify that she was the one to ask husband John Legend to take photos during the moment:
"I cannot express how little I care that you hate the photos. How little I care that it's something you wouldn't have done. I lived it, I chose to do it, and more than anything, these photos aren't for anyone but the people who have lived this or are curious enough to wonder what something like this is like. These photos are only for the people who need them. The thoughts of others do not matter to me."
"I feel bad our grief was so public because I made the joy so public," Teigen further comments, as she lists out the different emotions she has been feeling recently. The essay closes with the star remembering her baby Jack – that he "will always be loved, explained to [her] kids as existing in the wind and trees and the butterflies they see."
You can head over to Medium to read the full essay.
---
ORIGINAL STORY (October 1, 2020): Last night Chrissy Teigen took to Twitter to announce that she suffered a miscarriage and lost her baby boy, following immense complication throughout her third pregnancy. The star was about halfway through her pregnancy when she began to experience continual bleeding, and went to the hospital where the baby could not be saved.
In a heartfelt post, Teigen writes that her and husband John Legend had already named the baby Jack, and writes, "To our Jack – I'm so sorry that the first few moments of your life were met with so many complications, that we couldn't give you the home you needed to survive. We will always love you." She finishes the post with writing, "on this darkest of days, we will grieve, we will cry our eyes out. But we will hug and love each other harder and get through it."
We're sending our love and thoughts to Chrissy, John and their family. See Chrissy's post below.
— chrissy teigen (@chrissyteigen) October 1, 2020
Share this article