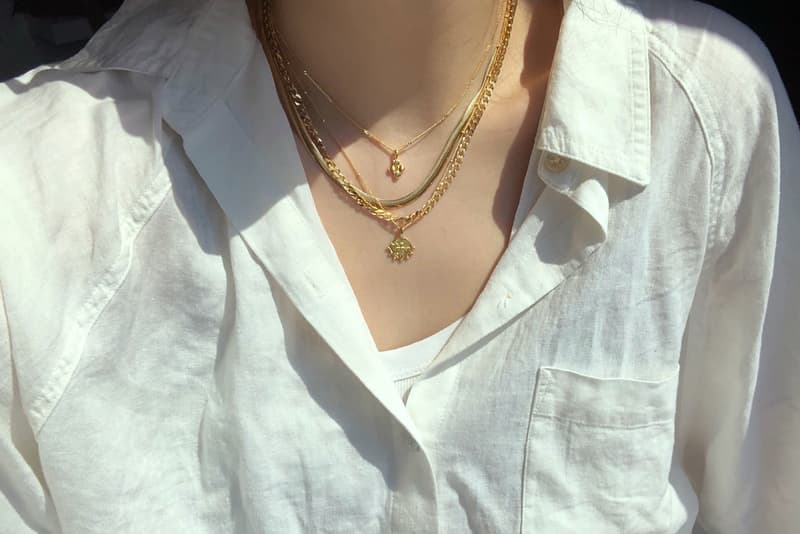 Fashion
Missoma's Virtual Layering Lab Allows You to Visualize Your Necklace Stack Before You Order
The latest innovation in online shopping tech.
Missoma's Virtual Layering Lab Allows You to Visualize Your Necklace Stack Before You Order
The latest innovation in online shopping tech.
Amidst COVID-19 times, brands continue to improve the customer shopping experience through innovations in tech. Adding to these future-facing improvements is London-based jewelry brand, Missoma, and its newly unveiled Layering Lab. Utilizing each customer's creativity, the customization tool allows the user to digitally experiment with Missoma chains before purchasing an order. Described by the brand as "the ultimate commitment-free zone," jewelry lovers can experiment with endless options and combinations of chokers and necklaces.
Breaking down the experience into three easy steps – "Ace your base," "Play with texture" and "Switch up lengths" – the Lab is the perfect playground to test out different looks and be inspired by a vast array of jewelry pieces. Starting from chokers, you can progress towards short, medium and long designs and see what they look like when layered. The program also provides quirky prompts to further round out the interactive experience.
I recently got a chance to test out the feature and love the flexibility that the Lab provides. Although Missoma's full repertoire is not available for mixing and matching, the selection is still quite vast, so feeling like there is a lack of options is not really a concern. As someone who does tend to be a little bit indecisive when it comes to shopping, being able to completely visualize my necklace stack beforehand is immensely helpful and helps minimize any doubt that I might have. Following plenty of changes and alterations, I finally settled on my perfect combination. Receiving the stack in the mail and trying the pieces in-person, the combination is exactly as I imagined – buyer's remorse begone.
With massive changes to the perception of the in-person shopping experience, new technological developments such as Missoma's virtual Layering Lab are leading the way in terms of how shoppers can purchase wares from the safety of their own home. Existing in good company with other brands such as Burberry Beauty – which has just launched its new Virtual Studio that allows shoppers to upload a photo of themselves and the website to analyze their features, followed by makeup recommendations – it seems as if this is just the beginning to a world of possibilities when it comes to virtual shopping.
To create your own unique custom stack with Missoma's Layering Lab, you can head over to the brand's website.
---
Share this article