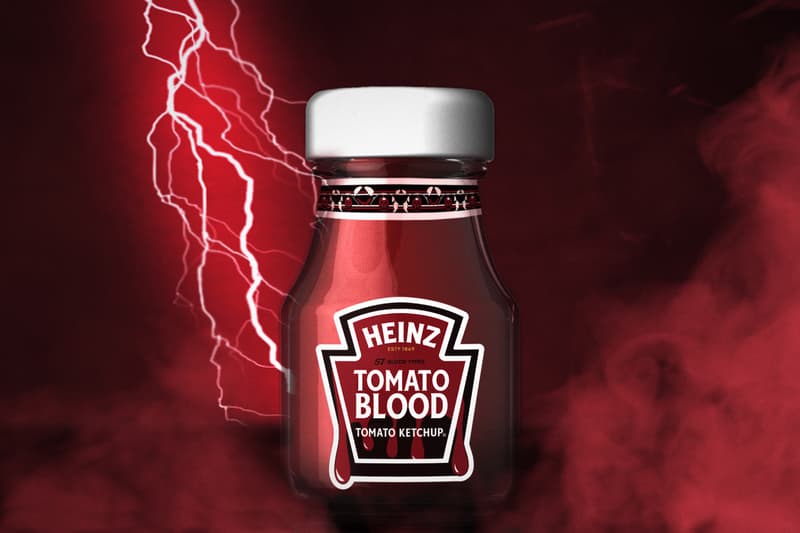 Culture
HEINZ Releases Spooky "Tomato Blood" for Halloween
"We can confirm that only the juiciest, ripest tomatoes were harmed in the making of HEINZ Tomato Blood Ketchup."
HEINZ Releases Spooky "Tomato Blood" for Halloween
"We can confirm that only the juiciest, ripest tomatoes were harmed in the making of HEINZ Tomato Blood Ketchup."
With Halloween creeping up slowly but surely, we're gearing up for the spooky season. Food giant HEINZ has just revealed a brand new product ahead of the festivities, launching a new Tomato Blood Ketchup to go with all your meals.
"Families have had to navigate a lot this year, and Halloween is no exception," said Shelly Hayden, brand manager, HEINZ Ketchup. "With HEINZ Tomato Blood Ketchup, we want to give families a fun way to go big with their spooky celebrations, even if they look a little different in 2020," she continued.
The new limited-edition Tomato Blood Ketchup will be up for grabs through a TikTok challenge launching this weekend, asking fans to submit a Halloween-themed video featuring a bottle of HEINZ Ketchup using the tags #HeinzHalloween and #Sweepstakes. A total of 570 bottles will be given away, and the challenge ends on October 31 at 11:59 p.m. CST.
Take a look at the spooky HEINZ Tomato Blood Ketchup in the gallery above, and head over to TikTok to take part in the challenge.
---
Share this article