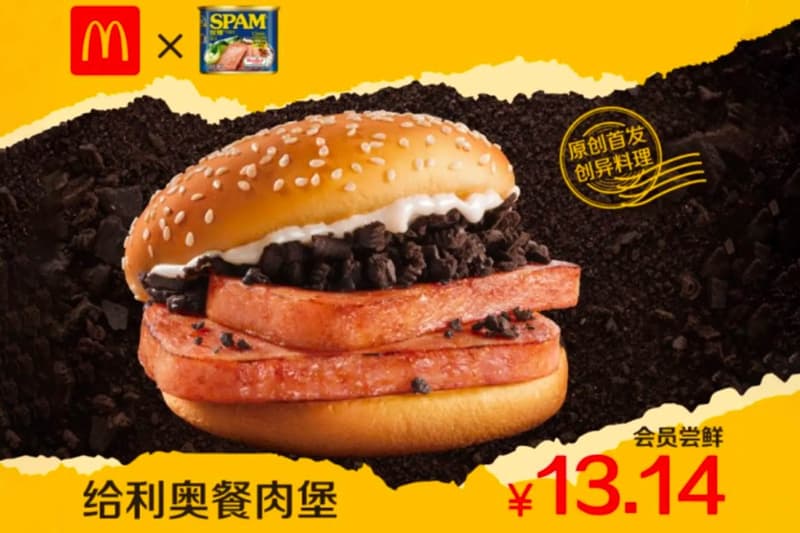 Would You Try the McDonald's China Spam-Oreo Burger?
Calling all adventurous eaters.
McDonald's China is set to launch a brand new burger in collaboration with Spam. Featuring a one-of-a-kind combination, the upcoming sandwich is prepared with two slices of Spam, mayo and a sweet, special topping: Oreo crumbs. According to Kotaku, the fast-food giant will only produce 400,000 Spam-Oreo burgers priced at ¥13.14 RMB (approximately $2 USD) each.
While this eccentric creation may cater to those with adventurous taste buds, Twitter users are questioning if the burger could actually taste good. The Spam-Oreo Burger will be available on December 21 at all McDonald's branches in China.
For more unique food-related news, here's where you can try Dosanko's "Happy Rainbow Ramen."
Share this article