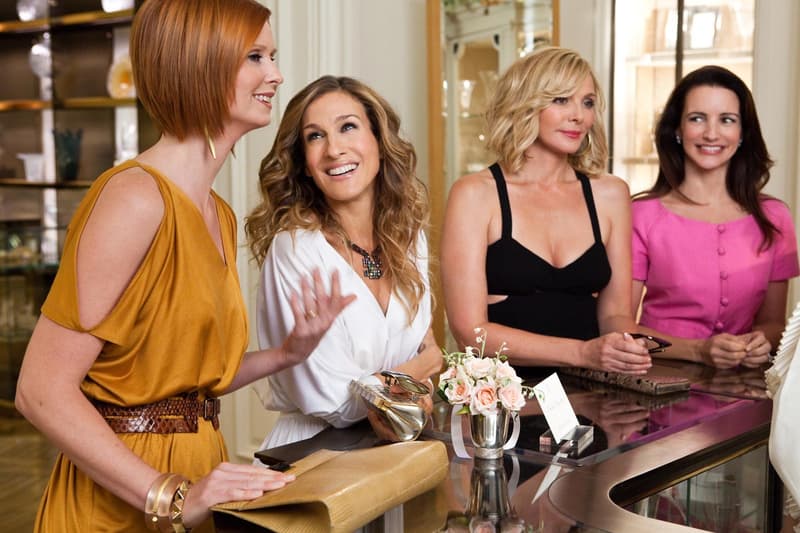 Film & TV
'Sex And The City' Reboot Confirmed To Star Sarah Jessica Parker, Cynthia Nixon and Kristin Davis
Here's everything we know about the HBO Max series titled 'AND JUST LIKE THAT… .'
'Sex And The City' Reboot Confirmed To Star Sarah Jessica Parker, Cynthia Nixon and Kristin Davis
Here's everything we know about the HBO Max series titled 'AND JUST LIKE THAT… .'
UPDATE (January 10, 2021): Following exciting news of the Sex and the City reboot, Warner Bros. has officially confirmed the HBO Max original series to be titled AND JUST LIKE THAT… . Along with director Michael Patrick King, actors Sarah Jessica Parker, Cynthia Nixon and Kristin Davis will be making a grand return.
Dubbed a "new chapter" of the series, the 10-episode-long show will illustrate the "complicated reality of life and friendship" of Carrie, Miranda and Charlotte in their 50s. "I grew up with these characters, and I can't wait to see how their story has evolved in this new chapter, with the honesty, poignancy, humor and the beloved city that has always defined them," HBO Max's Head of Original Content Sarah Aubrey commented in a press release.
AND JUST LIKE THAT… is scheduled to begin production in late spring in New York.
---
ORIGINAL STORY (December 28, 2020): Sex and the City will be officially returning for a limited series reboot on HBO Max. The streaming platform recently confirmed the exciting news with Deadline, revealing that most of the original cast will star in the anticipated show.
For those who have yet to watch the iconic title, it follows the story of Carrie Bradshaw (played by Sarah Jessica Parker) and her three friends, Miranda Hobbes (Cynthia Nixon), Charlotte York (Kristin Davis) and Samantha Jones (Kim Cattrall). The popular series, which aired from 1998 to 2004, ran for six seasons on HBO, followed by two films in the late '00s.
"I wouldn't call it a reboot, I would call it a 'revisit,'" SJP commented in an interview, subtly teasing what the new project might look like. "I'd like to see where all of them are. I'm curious, the world has changed even since the movie… technology and social media." In addition to the official reboot, an insider shared with Page Six that all but Cattrall will be making a return. The actress reportedly expressed multiple times that she is not interested in the reunion.
Stay tuned as we learn more about the Sex and the City limited series reboot.
Share this article