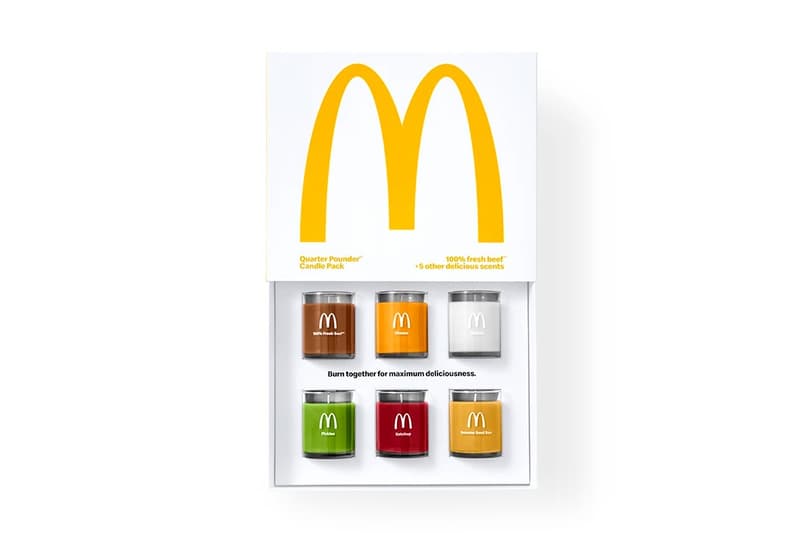 1 of 3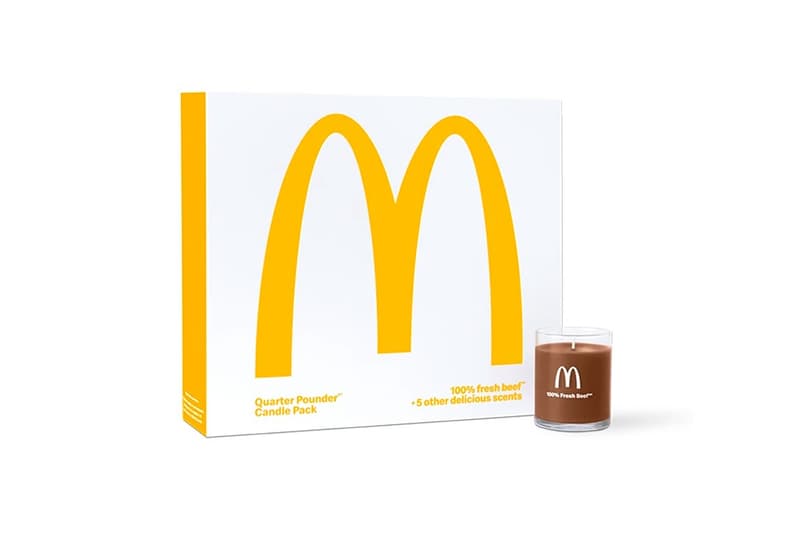 2 of 3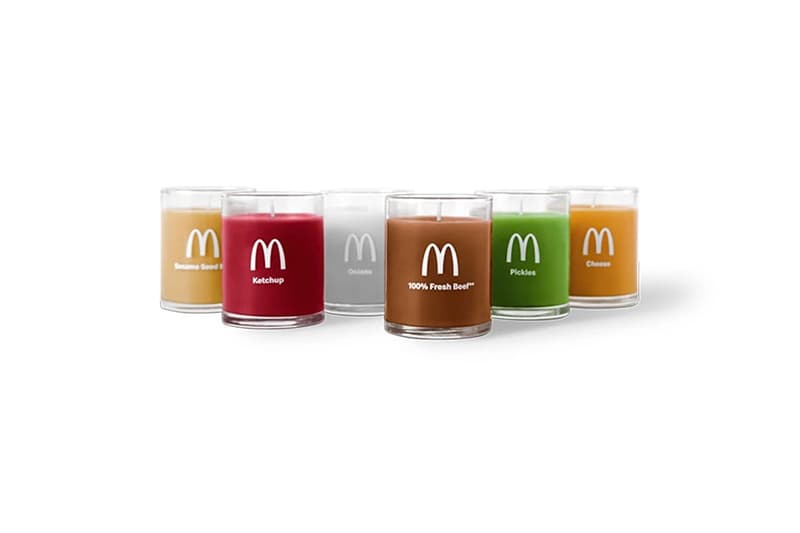 3 of 3
McDonald's Launches Burger Scented Candles
Inspired by its iconic Quarter Pounder menu option.
If you've been looking for a fragrant candle to add to your home, McDonald's has just created a limited-edition selection dubbed the Quarter Pounder Fan Club. For fans of the signature menu item, the burger has been deconstructed into six ingredients that have each been replicated into a candle – "100% Fresh Beef," "Ketchup," "Pickle," "Cheese," "Onion" and "Sesame Seed Bun."
The candle's description states to "burn together for maximum deliciousness," to create the true Quarter Pounder scent. In addition to the candles, other items like a Love Locket, Couples Quarter Pounder Mittens, 2020 Quarter Pounder Calendar as well as a fan club T-shirt are also releasing alongside them.
If you're looking to get your hands on the pieces, head over to Golden Arches Unlimited to cop the McDonald's Quarter Pounder Fan Club Merch.