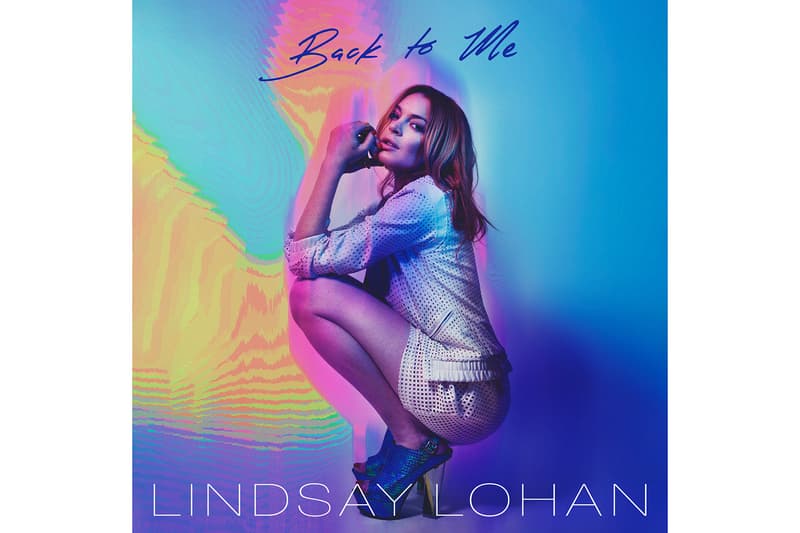 Music
Lindsay Lohan Officially Drops New Single "Back To Me" After a 12-Year Hiatus
Stream the track here.
Lindsay Lohan Officially Drops New Single "Back To Me" After a 12-Year Hiatus
Stream the track here.
UPDATE (April 3, 2020): Following teasers that surfaced the Internet on March 31, Lindsay Lohan has just released her brand new single. With no official details on her previous "Xanax" track, which was revealed on Virgin Radio Dubai's The Kris Fade Show last year, her new song has instead been dubbed, "Back To Me." In a preview she posted on Instagram, she explains that the song is about "rediscovering and accepting oneself, shutting out the noise and moving forward and letting the past go. Living in the now."
Listen to Lohan's latest single below and let us know what you think in the comments.
---
ORIGINAL STORY (March 31, 2020): After putting her music career on hold for over 10 years, Lindsay Lohan has just unveiled that she will be releasing a new track soon. According to Variety, Lohan teased a new single back in August 2019 titled "Xanax," which she previewed on Virgin Radio Dubai's The Kris Fade Show. She even posted part of the music video on her Instagram page but was eventually deleted and the song never debuted on any of the streaming services.
However, Lohan has now taken to her social media platforms to announce that she is officially "back" and posted a 30-second teaser of a TV screen featuring paparazzi footage of herself. She even attached a pre-save link to the unnamed new single set to drop on Spotify. An official release date has not been disclosed yet, so stay tuned while we wait for more information to surface.
Elsewhere in music, watch Jessie Reyez's live performance with VEVO of her single "Figures" here.
I'm back! ?
https://t.co/xQCrvZsVJR pic.twitter.com/DKQ4tzCAUR

— Lindsay Lohan (@lindsaylohan) March 31, 2020
Share this article