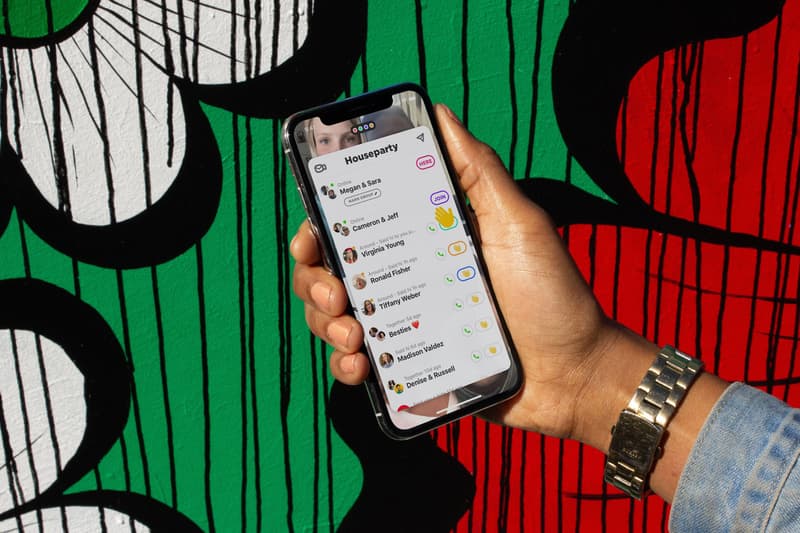 These 5 Free Apps Help Friends Stay Connected During Quarantine
For both iOs and Android.
Self-isolation and quarantine are essential to reducing the spread of the novel coronavirus, COVID-19, but it's no secret that days, weeks and months spent at home can get lonely and boring. Luckily, developers are stepping in with video and chat-based apps that digitally connect users to their friends, family and loved ones. Though the uncertainty of our current situation is anxiety-inducing and overwhelming, social connection — albeit virtual — is crucial in times of crisis.
Houseparty, a video chat platform for both desktop and mobile devices, has quickly become a favorite for hosting virtual happy hours, birthday parties and family reunions. Airtime allows users to watch videos and movies with friends and Bunch, a videochat-meets-gaming app, is the virtual solution for a game night.
Keep reading for the best apps to connect with friends while self-isolating.
Created by Napster co-founder Sean Parker, Airtime is a social streaming app that allows groups — four to five people are optimal — to simultaneously watch videos and movies. Though the app doesn't feature a Netflix integration just yet, users can browse YouTube and Spotify, as well as an in-app selection of movies (a range of titles include The Big Short, The Conjuring and Shrek) while video chatting with friends.
If you miss having friends over for game night, Bunch fills a void that other apps overlook. Users can boot up classic options including Fortnite and Minecraft or choose from a selection of the app's own native games and invite up to eight friends to play along while video or voice chatting.
Despite its reputation as a gamer hub, Discord is a handy video, voice and text chat platform that anyone can use. Featuring an interface similar to that of Slack and Skype, Discord allows users to chat directly with friends, as well as join chat room channels for just about any community or interest. For those who are indeed gamers, the app is also integrated with gaming platforms Steam and Twitch. In light of the current health situation, Discord has also extended its free screen share limit until further notice.
As Zoom makes a name for itself as the preferred video-chat platform for coworkers, Houseparty has become the solution for your after-work crowd. The app, which works on mobile and desktop devices, allows groups of up to eight to video chat and share their screens. As an added bonus, users can also purchase in-app party games such as Heads Up.
If you are tired of texting or DMing your friends screenshots, try Squad. The social screen-sharing app allows you to video chat with up to nine friends and livestream your phone screen, allowing everyone to browse Instagram and TikTok simultaneously, watch movies or even chat while online shopping.
Share this article