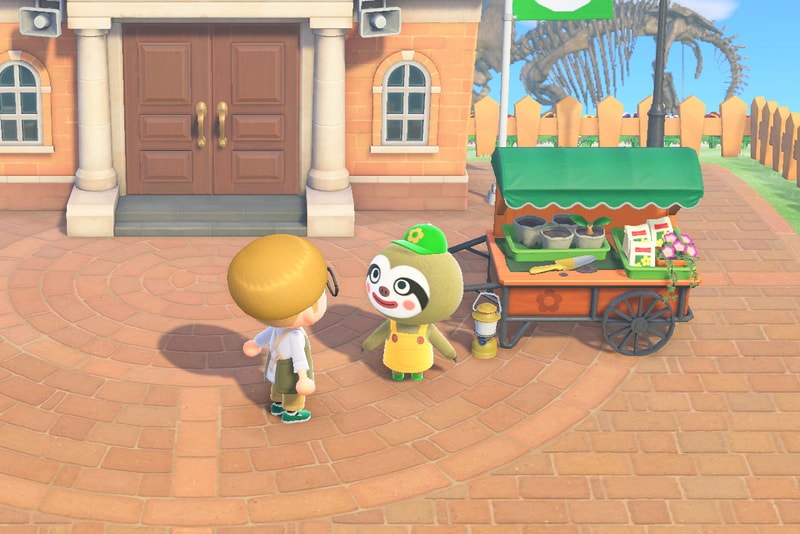 Culture
'Animal Crossing' Update Introduces New Garden Shop and Art Gallery
Celebrating Nature Day, Wedding Season and more.
'Animal Crossing' Update Introduces New Garden Shop and Art Gallery
Celebrating Nature Day, Wedding Season and more.
Nintendo has announced a bevy of free updates bringing nature and art-themed features to Animal Crossing: New Horizons. Available to download now, the updates unlock six new challenges, activities and limited-time events for islanders.
After installing the update, a character named Leif will begin showing up on players' islands with his Garden Shop, selling foliage and flower seeds. Similarly, Jolly Redd will peddle art, the authenticity of which players must determine. Upon purchasing genuine art pieces, players can donate them to the island museum to open an art gallery.
From April 23 to May 4, players can also celebrate Nature Day with special Nook challenges that focus on greenery-related goals such as planting trees and watering flowers. In honor of International Museum Day, a special Stamp Rally will allow you to view fish, insects and fossils at various museums exhibits to earn in-game rewards. Lastly, Wedding Season will take place throughout June. During the month, players can visit Harvey's island to meet married couple Reese and Cyrus and take anniversary photos with them in the studio.
Nintendo's new Animal Crossing: New Horizons updates are available to download on your Nintendo Switch now.
While you're here, check out the "Animal Crossing Art Challenge" taking over social media.
---
Share this article