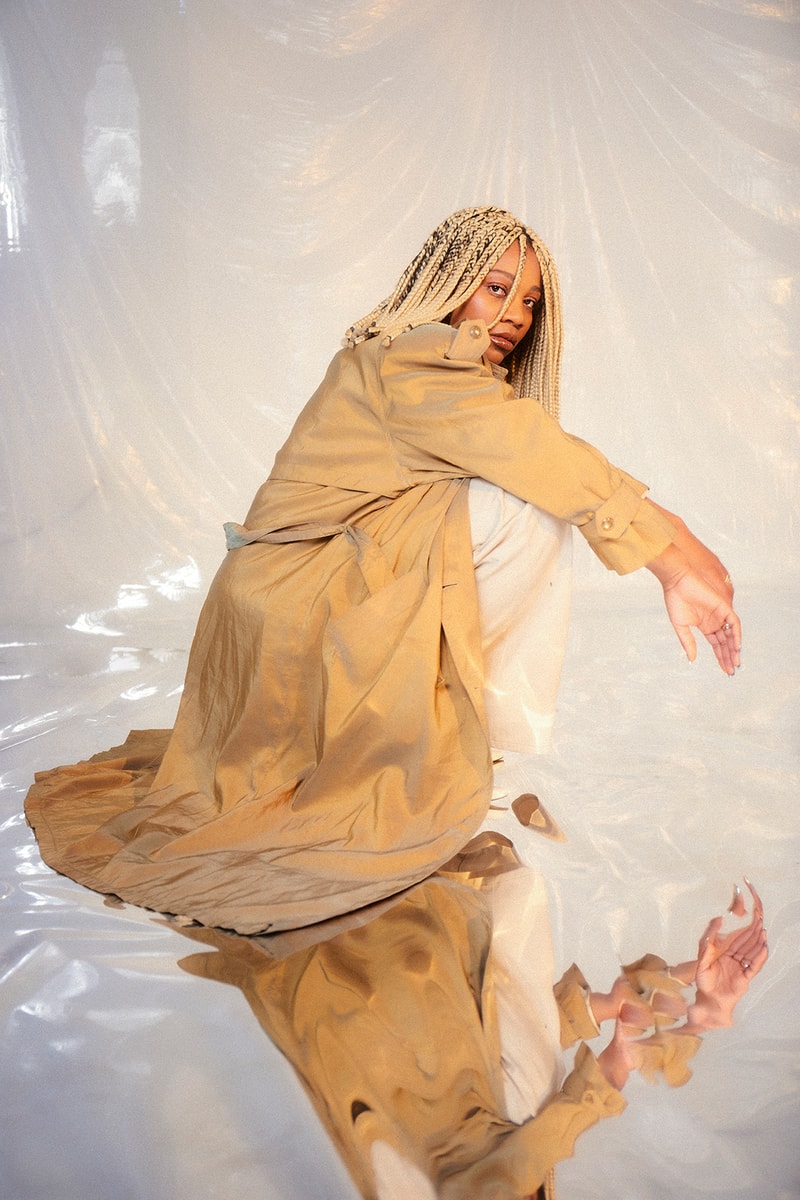 SHAVONE. on Signing With Ford Models and Being a Woman of Color in the Creative Industry
"I want to help shape the world where differences and unique perspectives are celebrated and empowered."
Fashion
SHAVONE. on Signing With Ford Models and Being a Woman of Color in the Creative Industry
"I want to help shape the world where differences and unique perspectives are celebrated and empowered."
Shavone Charles has been paving the way for women of color in the creative industry ever since she landed her dream role as the Head of Global Music and Youth Culture Communications at Instagram in 2015. Prior to her time at Instagram, Charles was a key contributor to Twitter's marketing and communications team, and helped grow the platform's official @TwitterMusic account.
After stepping down from her post at Instagram, Charles has decided to venture out on her own by launching a creative collective and in-house agency dubbed Magic in Her Melanin. Shortly after, VSCO brought Charles on for a newly created role overseeing all of the photo-editing and social media app's communications efforts surrounding product, youth culture and consumer-focused storytelling. Additionally, she curates editorial initiatives and media campaigns in collaboration with the platform's creative community, as well as cover verticals that include Gen Z and youth culture, well-being, diversity and community, fashion, beauty and art.
Being the multi-hyphenate that she is, Charles has added a new role to her portfolio this year and has officially signed with one of the top modeling agencies in the world, Ford Models. "From what I know, they found me via word of mouth and online. Over the past year, I've really worked hard to step up by creating more engaging content via my primary platforms for creativity such as Instagram, VSCO and other editing apps. I've also really tried to pride myself around creating and modeling with intent and perspective, through messages and storytelling that I believe in," Charles tells HYPEBAE.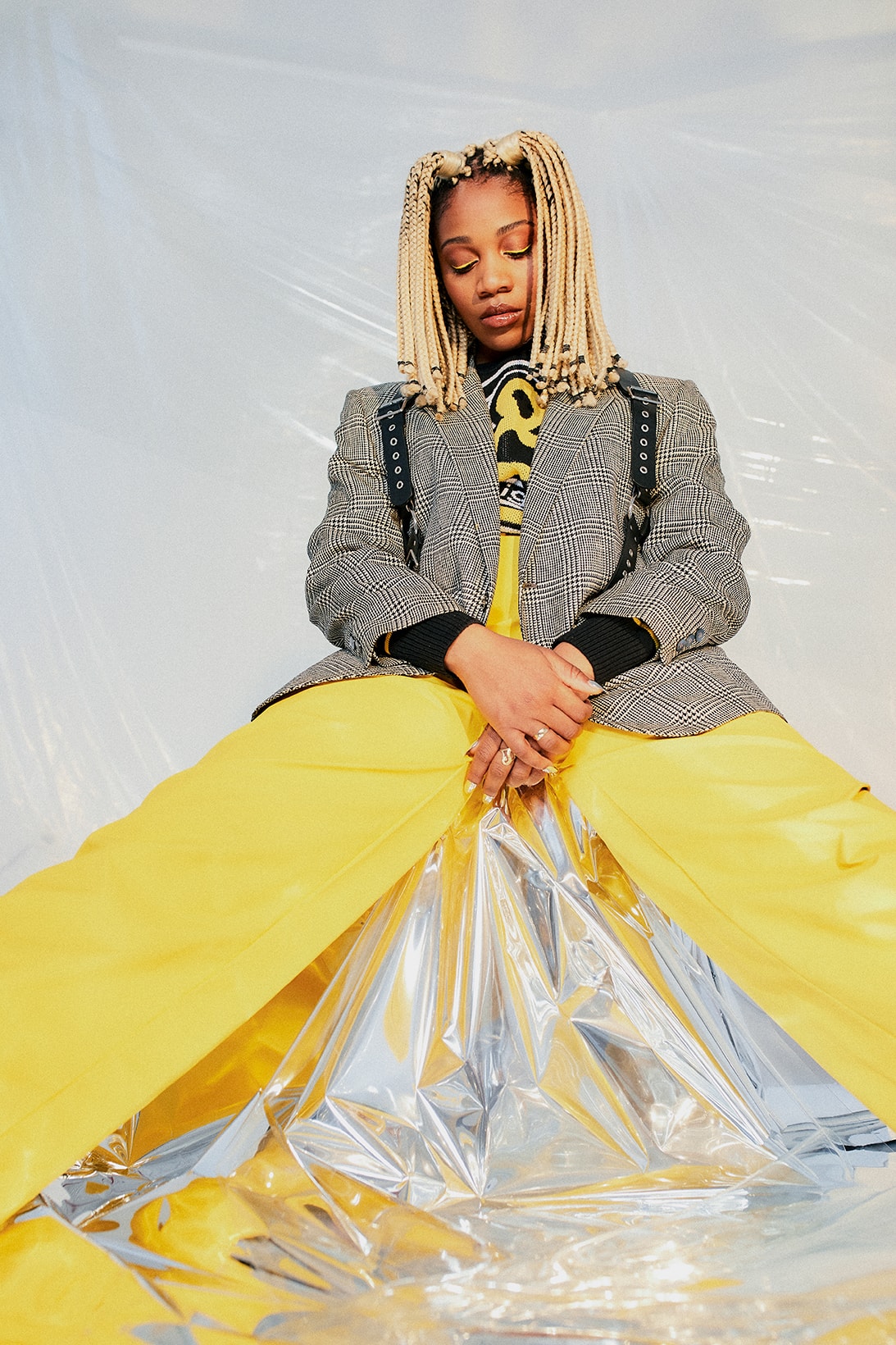 "When Ford's representatives got in touch, they were super passionate about my overall brand values around inclusivity, diversity and thought leadership across fashion, tech and music. It was really refreshing to hear a legacy agency like Ford want to champion brand values and principles similar to mine, which is surrounding creativity with a point of view and the power of disruptive thinking, as well as non-traditional representation when it comes to the fashion space."
During her time in high school, Charles was greatly inspired by editorial fashion and photography. Throughout her childhood and adolescence, she constantly participated in hair shows and photoshoots for the salon her mother owned. "Black beauty and fashion were (and still remain to be) such important communal experiences and cultural rituals that are a core part of experiencing black womanhood," Charles explains. Being exposed to the industry at a young age, and having her mother and aunts as inspiration, she has developed a interest in modeling. "It set the tone around the importance of creativity and self-expression through different mediums within fashion and beauty. I started doing photoshoots with my close friend in high school for music and fashion passion projects, experimenting with vintage clothes, thrifting, shooting mixtape cover art and it all went from there."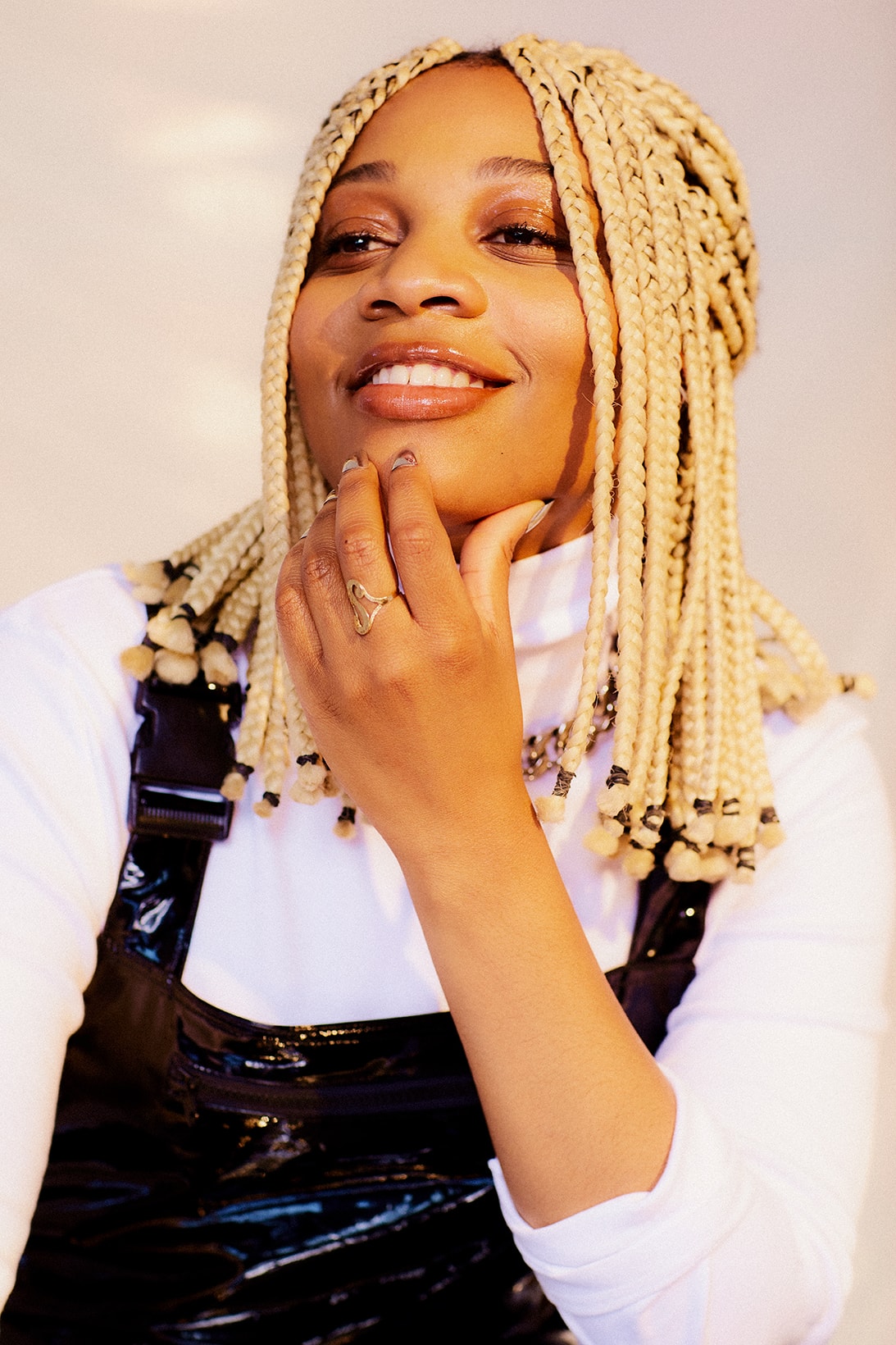 Marking this a new chapter in her career and signing with an agency as a talent for the first time, Charles hopes to amplify underrepresented voices and shed light on new perspectives with the Ford team. "With the majority of my work being aimed toward creating platforms for creatives of color and other underrepresented groups across tech, fashion and music, I'm thrilled to have their collaboration and partnership," she explains. With the ongoing pandemic forcing many to stay indoors, Charles is using this time to reflect on the importance of creativity and storytelling as these are important tools for wellness and connectedness. "I'm really looking forward to experimenting with more creatives across fashion, photography and design, stepping a bit more outside of the traditional more tech-focused realms I've been in from an industry perspective. It's a really powerful time to identify and work with brands, thought leaders and entities who are thoughtfully building products and creative initiatives that encourage more authentic and disruptive storytelling."
Over the last few years, the modeling industry has witnessed a shift, with more POC models as well as women of different shapes and sizes being represented in the media. With inclusivity and diversity at the forefront of today's society, Charles wants to help shape the world where differences and unique perspectives are celebrated and empowered. "I'm motivated by the gaps and progress we need to continue to see with more diverse representation in fashion and media. It's such an important time for diverse women to have representation in industries that too often misrepresent our stories or forget them altogether," she expresses.
With her platform, Magic in Her Melanin, along with her community initiatives and creative projects, Charles' mission is to continue doing the necessary work in order to create change with every opportunity she has. "It's critical to create more seats at the table for more representation for all of us." Having been in the tech industry for quite some time now, Charles is fully aware that there is still room for improvement when it comes to equal and equitable space for women and women of color.
"Progress is being made but it's often at the expense of too many women having to suffer through so many trials and career-altering obstacles along the way. The better news is, there are a number of individuals and organizations focused on creating the shift we need to see through diversity and inclusion initiatives, community programs, venture capital and more."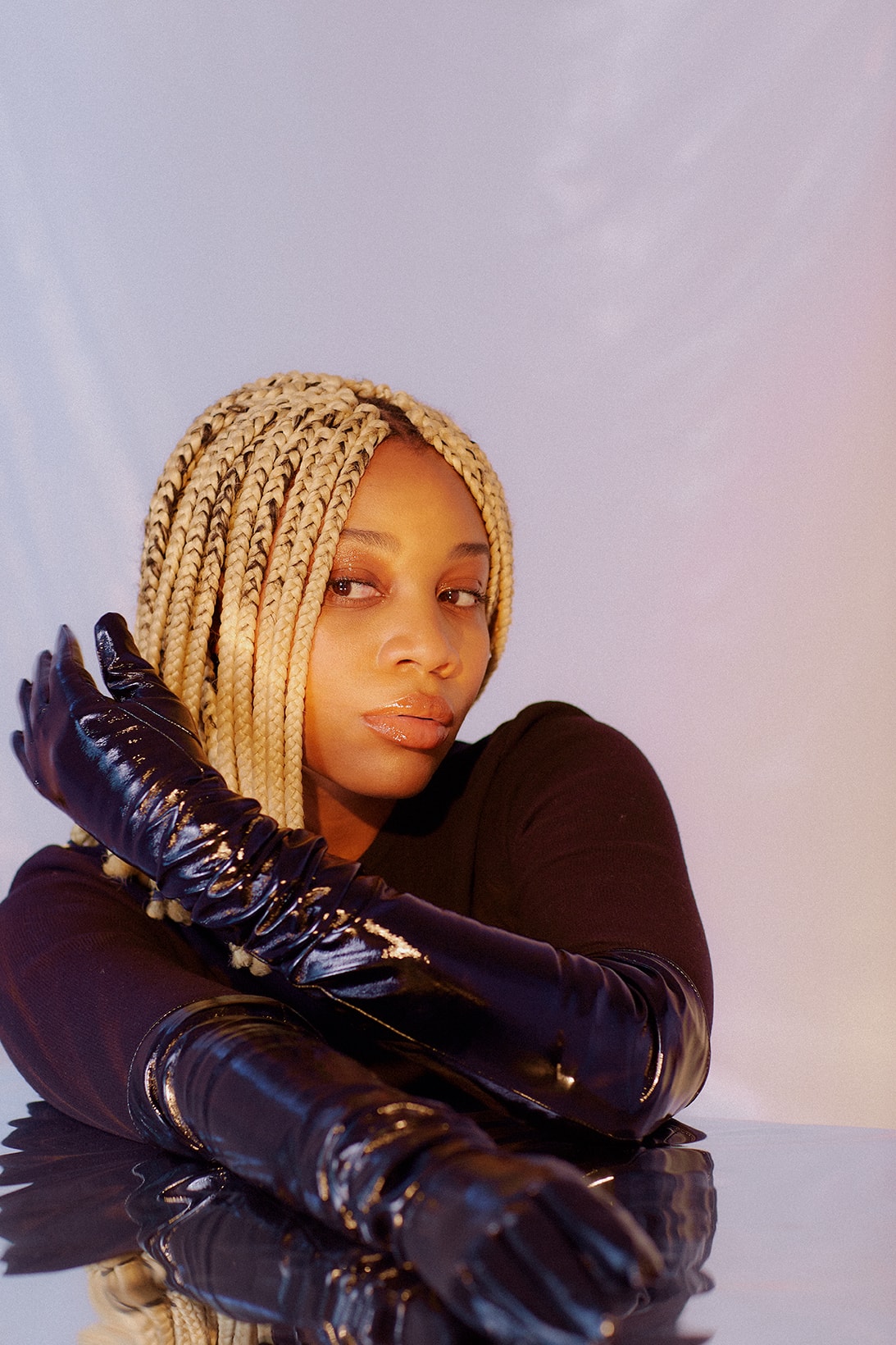 Other than tech and modeling, music has always been Charles' passion. The artist is currently creating new music and working with new producers, including her brother James Newtron, EAPHA, MyGuyMars, Saint Luke and others. "I'm also working on my EP where I'm focusing on more fusion of electronic sounds. I can't wait to start previewing everything really soon," she shares.
One may wonder, however, how a person of her caliber manages to balance all her roles and responsibilities at once. As a multi-hyphenate, Charles has mastered the art of being more diligent and reminds herself to stay whole and intentional every step of the way. She tells us: "Balance for me is wholistically showing up for myself and others, without having to sacrifice self-care or wellness. It's still a work in progress. I'm working to stay diligent and thoughtful about how I'm spending my time. Some personal hacks are creating detailed timelines and practicing realistic goal setting, while always trying to stay present in prioritizing collaboration and self-care."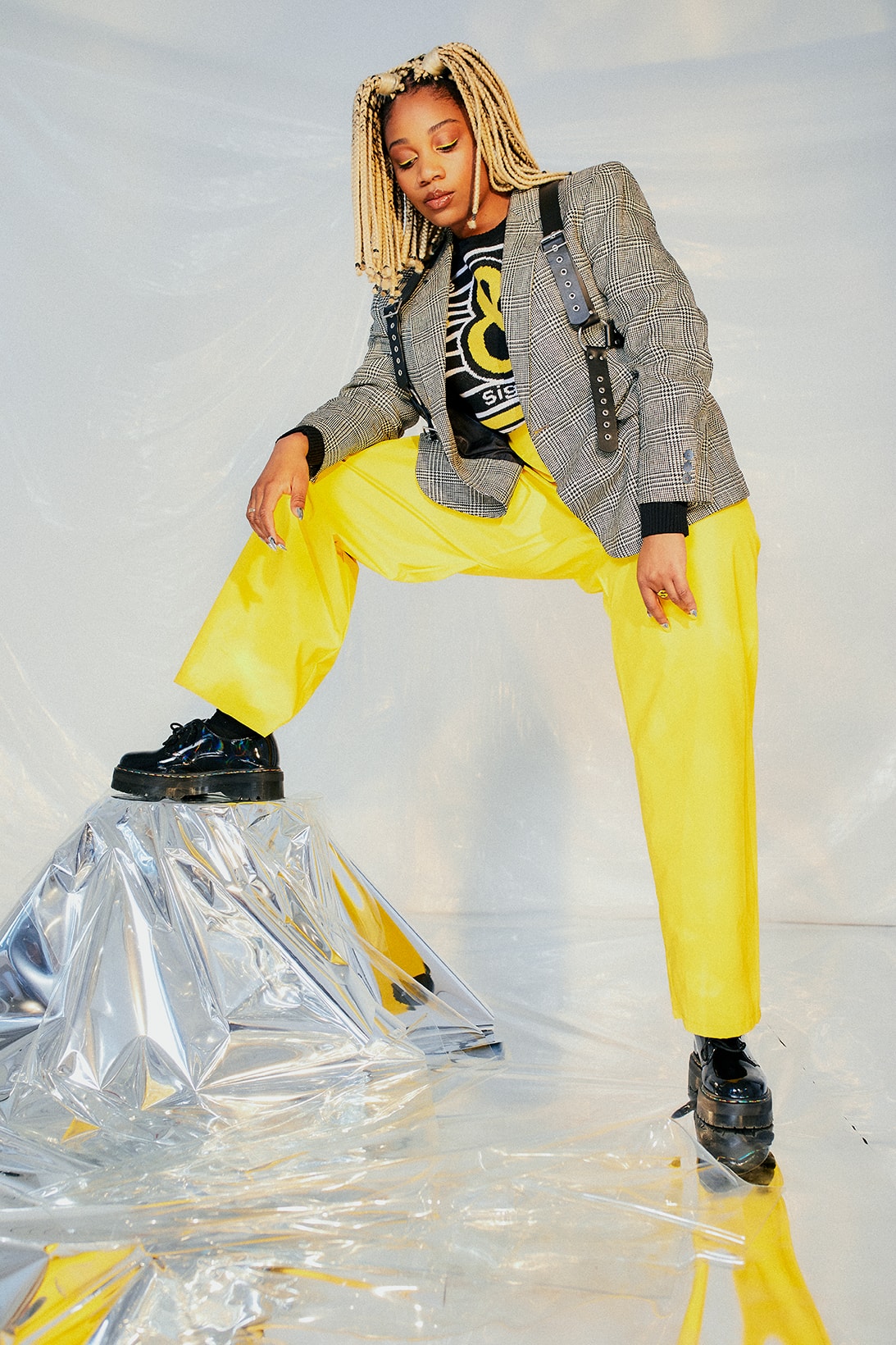 For those who aspire to reach Charles' level of success one day, she advises taking advantage of the tools you have at your fingertips. "Where you might be lacking in resources or industry access, you can make up for across the board with creativity, research and strategic use of online platforms. Leverage free tools and low-cost apps that are available to help you transform and elevate your visual storytelling." In the digital age we live in now, social media is the key to building relationships and gaining knowledge of industries you want to enter.
Also, don't be afraid to share your story. Charles says that there is no perfect recipe for an approach to success or breaking into any industry — be intentional every step of the way by appreciating your own path and timeline. "Stay ahead of the curve and create for tomorrow, not today."
Stylist

Ayana O'neal
Hair/Makeup

Carisse Zorilla & Kelly Woods
---
Share this article