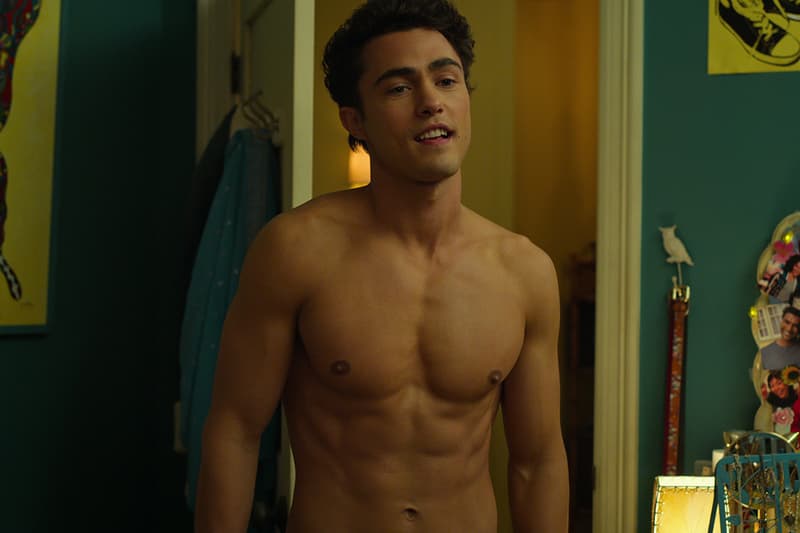 Film & TV
5 Things to Know About Darren Barnet, Paxton in Netflix's 'Never Have I Ever'
The Internet's new boyfriend.
5 Things to Know About Darren Barnet, Paxton in Netflix's 'Never Have I Ever'
The Internet's new boyfriend.
Netflix's Never Have I Ever officially debuted last month and since then, fans have been head over heels for one of the show's main characters. Played by actor Darren Barnet, Paxton Hall-Yoshida is a popular 16-year-old high school junior who is Devi Vishwakumar's (Maitreyi Ramakrishnan) love interest throughout the show.
Warning: This post contains spoilers.
Inspired by the childhood of Mindy Kaling, the series' co-creator, Never Have I Ever follows the story of Devi's sophomore year. Her goal for the new academic semester is to try and become popular by losing her virginity to Paxton, which turns out to be one of her coping mechanisms after the death of her father (Sendhil Ramamurthy). However, things don't work out as planned for Devi and Paxton, leaving their adolescent love story unresolved until the next season.
While we wait for Netflix to confirm Season 2 of the sitcom, read on to learn more about the Internet's new boyfriend down below. In case you missed it, here are five things to know about Maitreyi Ramakrishnan.
1. He is 29 years old.
Darren Barnet plays the role of a convincing 16-year-old teenager on Never Have I Ever. However, he was actually born on April 27, 1991 – making him 29 years old this year.
2. He is Japanese-American.
In the series, Barnet's character is half Japanese and half American. It turns out, he too is of Japanese descent in real life from his mother's side, as well as Swedish, Cherokee Indian and German.
3. He is a huge fan of Sister, Sister.
Growing up, Barnet and his sisters were huge fans of Tia and Tamera Mowry's Sister, Sister show. He shared a photo of him and Tia via his Instagram account with the caption: "I got to share the red carpet with her [Tia] as a castmate celebrating the wrap of Family Reunion coming out on Netflix! Five years ago, I could never see this happening. Although my journey continues through the ups and downs of this rollercoaster … this was definitely an up point."
4. He played the younger version of Jack on NBC's This Is Us.
Barnet landed a small role in NBC's hit drama series This Is Us starring Mandy Moore, Milo Ventimiglia, Chrissy Metz, Justin Hartley, Sterling K. Brown and more. The actor played the younger version of Jack Pearson (Milo Ventimiglia) in Season 1 Episode 11 titled "The Right Thing to Do."
5. He auditioned for the role of Riverdale's Jughead.
In an impressions video on YouTube with J-14, Barnet's co-star Ramakrishnan reenacted one of the lines of Riverdale's Jughead (Cole Sprouse): "Riverdale, a weird town filled with mysteries, murder and serial killers." Barnet started laughing and replied: "That was literally my audition for that role."
---
Share this article