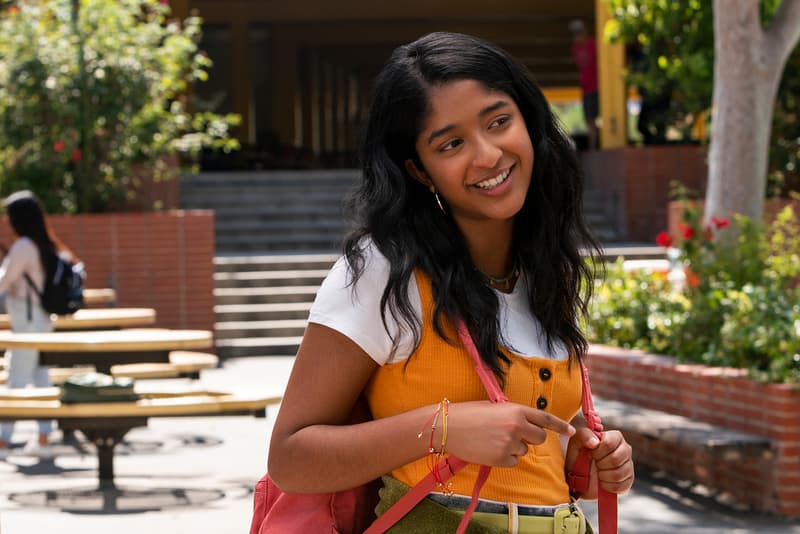 Film & TV
5 Things You Didn't Know About Maitreyi Ramakrishnan, Devi in Netflix's 'Never Have I Ever'
Learn more about how she landed the South Asian lead.
5 Things You Didn't Know About Maitreyi Ramakrishnan, Devi in Netflix's 'Never Have I Ever'
Learn more about how she landed the South Asian lead.
Back in March 2019, Netflix confirmed a 10-episode series order to Mindy Kaling and Lang Fisher's coming-of-age comedy, Never Have I Ever. Shortly after, Kaling announced a worldwide open casting call for the show's lead on her social media accounts. After receiving 15,000 audition tapes from Desi girls all over the globe, Kaling and Fisher offered the role to newcomer Maitreyi Ramakrishnan.
Warning: This post contains spoilers.
For those who aren't familiar, Never Have I Ever is inspired by Kaling's own childhood and follows the story of a first-generation Indian-American teenage girl named Devi Vishwakumar (Maitreyi Ramakrishnan). After the sudden death of her father (Sendhil Ramamurthy), Devi copes with her loss by trying to lose her virginity to Paxton Hall-Yoshida (Darren Barnet), which she consistently nags about to her friends Eleanor (Ramona Young) and Fabiola (Lee Rodriguez). However, things don't go according to plan and Devi gets trapped in her own web of lies.
Read on to learn more about the up-and-coming actress. If you haven't already, don't forget to watch Never Have I Ever, now available on Netflix.
1. She is Tamil-Canadian.
Ramakrishnan was born and raised in Mississauga, Ontario. According to an interview with Refinery 29, her parents came to Canada as refugees after fleeing Sri Lanka's Civil War prior to the birth of her and her older brother.
2. Her dream job was to be an animator.
The actress always knew she wanted to do something creative and initially wanted to become an animator. However, she discovered her love for theater and acting in high school. "Starting from grade ten my drama teacher got me into acting after school…at first I just did it as something like for fun and then I realized it was something that I could dedicate myself to for the rest of my life and I would be really happy with it," she told Browngirl Magazine.
3. She was accepted to York University.
Right before Ramakrishnan had to start shooting in LA, she had to defer her acceptance to York University's theatre program. If Never Have I Ever gets renewed for the second season, she may have to defer for another year. However, Ramakrishnan is determined to acquire her bachelor's degree in the near future.
4. She's a Potterhead.
Ramakrishnan is a huge fan of the Harry Potter franchise. The actress shared a photo of herself at Universal Studios Hollywood on Instagram wearing a Hogwarts robe with the caption: "Chocolate frogs any day #gryffindor." She told Today that she especially admired Emma Watson's character, Hermione Granger, as a kid. "I really loved the character, a very intelligent girl in school at Hogwarts. I also love her work she does being a feminist," she explains.
5. She's an avid fan of The Office.
As a long-time fan of
The Office,
Ramakrishnan has always idolized Mindy Kaling and was over the moon when she landed the lead role. "I've always really looked up to her because she wears so many hats. She does so many things, has so many skills, and really knows how to own her space and make a mark. It was really cool meeting her and then being able to work with her," she shares with 
Popsugar. 
As seen on the 18-year-old's Instagram account, she and Kaling have formed a strong bond ever since production started. "Ain't nothing better than working with my mom," Ramakrishnan said in a caption.
---
Share this article