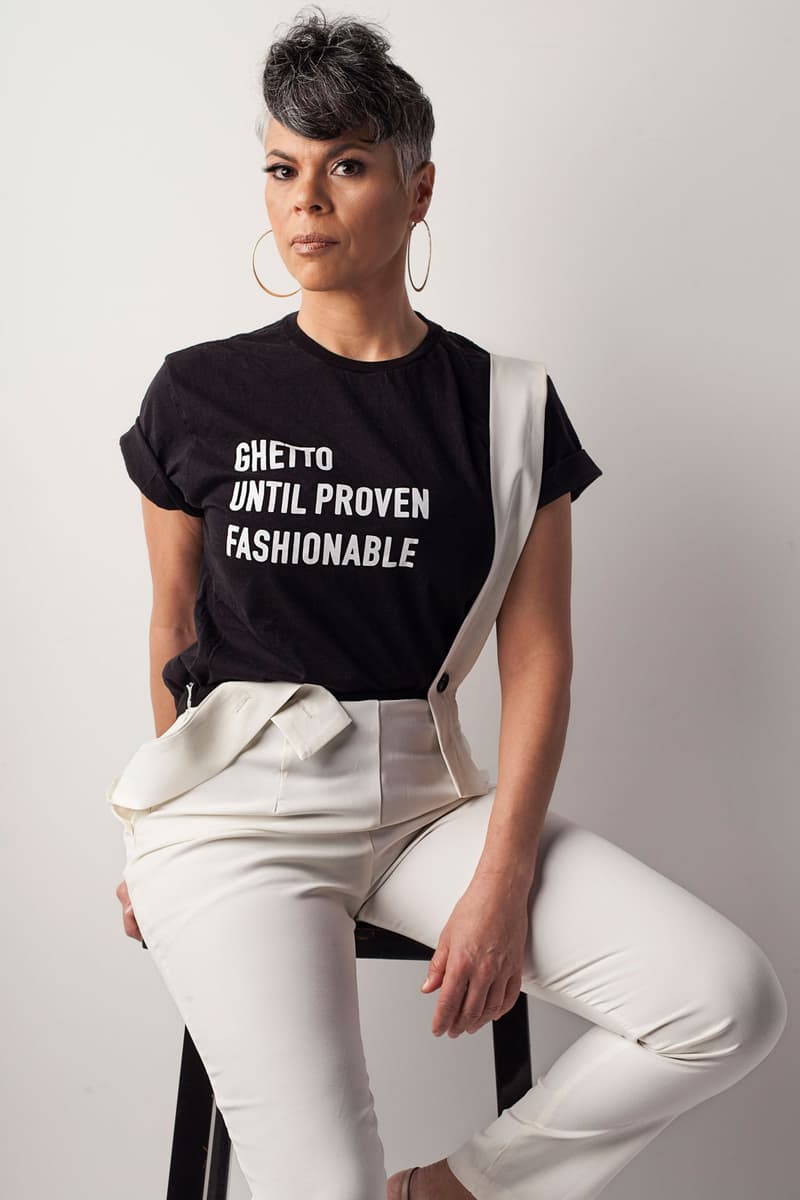 Trailblazing Streetwear Designer April Walker Pens Essay on Fashion Industry Racism
"Despite the generous use of the buzzword 'inclusivity,' the playing field is not level."
Fashion
Trailblazing Streetwear Designer April Walker Pens Essay on Fashion Industry Racism
"Despite the generous use of the buzzword 'inclusivity,' the playing field is not level."
April Walker, a figure responsible for shaping streetwear culture as it emerged in New York in the '90s, has penned a timely essay on racism in the fashion industry and how White industry leaders must take real action — not just pay lip service — to increase Black representation and foster Black talent.
In 1988, Walker opened a Brooklyn-based customization shop, Fashion In Effect, inspired by fellow streetwear pioneer Dapper Dan's success in Harlem. Walker went on to found her own brand, Walker Wear, worn by hip-hop icons including Snoop Dogg, Aaliyah and the Notorious B.I.G.
Spurred by the firestorm of conversation surrounding deeply entrenched racism in all sectors and industries, Walker's essay — titled The Fashion Industry Needs A Hard Reset — Especially for Black Designers — details the fundamental lack of Black representation in fashion, Black spending power and the fact that Black creatives, largely under-recognized, are responsible for creating the now multi-billion dollar category of streetwear.
"Our enduring cultural currency is not reflected in equity, ownership, or legacy stories. Today, despite the foundations we laid, many brown and Black designers still face the same 'invisible' challenges I did as a young, Blexican woman starting out three decades ago. The gatekeepers in fashion still deny access, resources are still limited, and obtaining capital and financial backing is still "a dance" for Black designers. Big fashion houses constantly loot our creativity without repercussions, knowing we'd be outgunned if we challenged them in legal proceedings. These discriminatory practices make the climb much steeper, exhausting, and oftentimes infuriating — yet we rise and shine in spite of the challenges."
Head to Medium to read April Walker's full essay.
Share this article