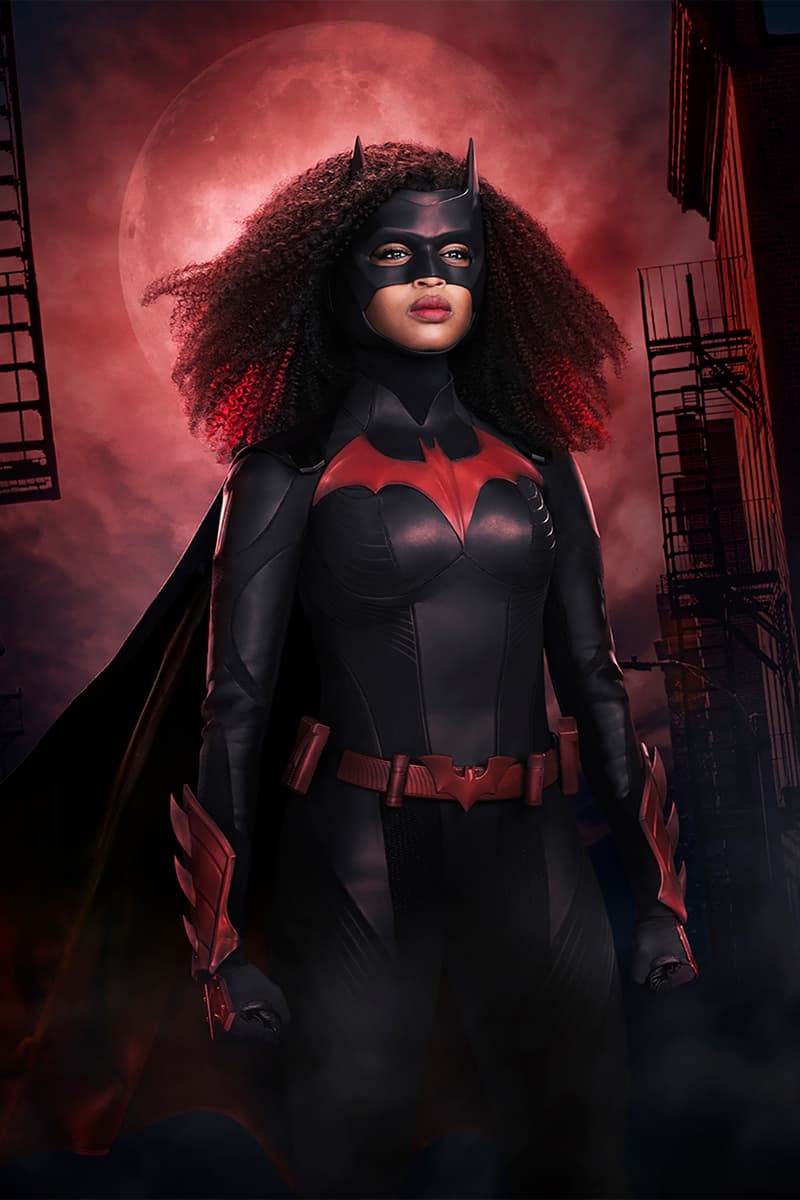 1 of 2
2 of 2
Film & TV
Take a First Look at 'Batwoman' Actress Javicia Leslie in Her New Batsuit
"I felt it was important that viewers could tell by the silhouette that Batwoman was a Black girl."
Take a First Look at 'Batwoman' Actress Javicia Leslie in Her New Batsuit
"I felt it was important that viewers could tell by the silhouette that Batwoman was a Black girl."
UPDATE (October 27, 2020): The CW has finally unveiled a first look at the re-designed Batsuit for Javicia Leslie's character, Ryan Wilder, in the coming second season of Batwoman. Conceptualized by Maya Mani and produced by Ocean Drive Leather, the costume features red gauntlets over the forearms and laser etching to provide more visual depth and deliver a stronger silhouette.
"I was asked by Caroline Dries to design a Batsuit that was unique to the character of Ryan Wilder; as she is a highly-skilled fighter, encapsulating her raw, athletic, and passionate nature was imperative," Mani said in a press release. "As Batwoman, Javicia Leslie not only brings a fresh perspective but physical strength to the role. It was important for the new suit to define Javicia's commanding presence while showcasing her athleticism and allowing her the freedom to express the physical nature of Batwoman, all while looking ultra-cool in the process."
Other notable changes include Ryan's natural-looking curly wig highlighted with red streaks, which was created by Janice Workman. "I love the fact that Ryan is becoming her own Batwoman — it's her style, her swag, and her moment," Leslie added. "It was an honor to be able to collaborate with Caroline and Maya. I felt it was important that viewers could tell by the silhouette that Batwoman was a Black girl. With the form-fitting suit and beautiful Afro, we definitely nailed it."
Take a closer look at the outfit above, which will debut during the third episode of Season 2.
---
UPDATE (September 28, 2020): Last weekend, Javicia Leslie took to Instagram to give fans a sneak peek of her wearing her Batsuit as the new Batwoman. The actress wrote in her caption: "Look out, Gotham, I'm suited up and ready to go… But just wait until Ryan Wilder puts her own spin on the Batsuit." Back in July, The CW confirmed that Leslie would take on the lead of Batwoman Season 2 after the departure of Ruby Rose, making her the first Black woman to portray the DC Comics character.
According to Variety, the second season is currently in production in Vancouver and is scheduled to return on The CW in January 2021. Stay tuned while we wait for more information to surface.
---
ORIGINAL STORY (July 9, 2020): The CW has found its new lead for Season 2 of Batwoman after Ruby Rose's departure at the end of the first season. Actress Javicia Leslie has been signed on as the new Batwoman, making her the first Black woman to take on the role. Deadline reported the description of Leslie's character Ryan Wilder and said:
"She's likable, messy, a little goofy and untamed. She's also nothing like Kate Kane, the woman who wore the Batsuit before her. With no one in her life to keep her on track, Ryan spent years as a drug-runner, dodging the GCPD and masking her pain with bad habits. Today Ryan lives in her van with her plant. A girl who would steal milk for an alley cat and also could kill you with her bare hands, Ryan is the most dangerous type of fighter: highly skilled and wildly undisciplined. An out lesbian. Athletic. Raw. Passionate. Fallible. And very much not your stereotypical All-American hero."
"I am extremely proud to be the first Black actress to play the iconic role of Batwoman on television, and as a bisexual woman, I am honored to join this groundbreaking show which has been such a trailblazer for the LGBTQ+ community," Leslie said in a statement. Following the announcement, Rose took to Instagram to congratulate Leslie: "I am so glad Batwoman will be played by an amazing Black woman. I want to congratulate Javicia Leslie on taking over the bat cape. You are walking into an amazing cast and crew. I can't wait to watch season 2 you are going to be amazing."
Produced by Berlanti Productions in association with Warner Bros. Television, Batwoman Season 2 is scheduled to return in January 2021 on The CW.
Share this article