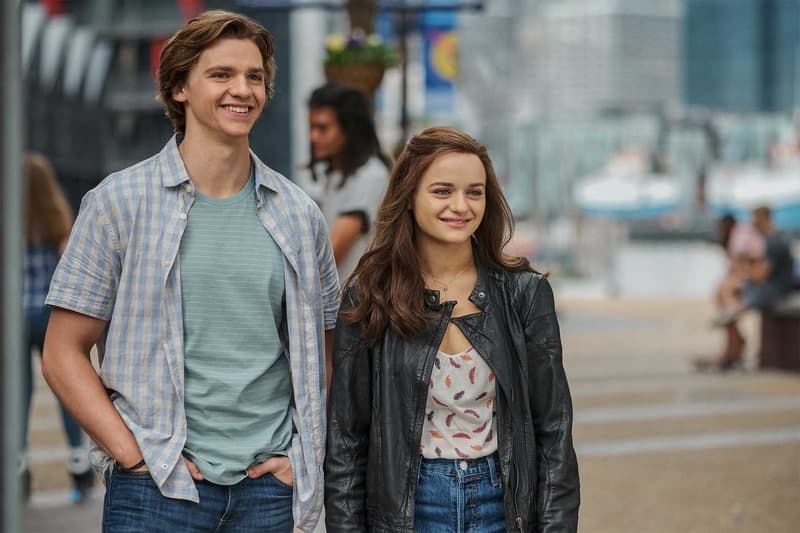 Film & TV
5 Things You Didn't Know About 'The Kissing Booth' Star Joey King
The sequel to the teen romantic comedy will hit Netflix this week.
5 Things You Didn't Know About 'The Kissing Booth' Star Joey King
The sequel to the teen romantic comedy will hit Netflix this week.
Back in May, Netflix announced the release date of The Kissing Booth 2, an adaptation of Beth Reekles' novel The Kissing Booth. The sequel will star Joey King, Jacob Elordi and Joel Courtney, who will reprise their original roles from the first part. As we patiently wait for the release of the movie, we've gathered a few facts about the film's lead, King.
Warning: This post contains spoilers.
For those who need a quick recap, The Kissing Booth follows the story of a quirky teenager named Elle Evans (King) who has a crush on high school senior Noah Flynn (Elordi), her best friend Lee's (Courtney) older brother. In the first film, Elle and Lee set up a kissing booth for their school's fundraiser. To get people to attend, Elle tells the popular girls at school that Noah will be participating. However, he doesn't show up, forcing Lee to take his place for a while. Up until the very last second, Noah arrives and shares a passionate kiss with Elle in front of the entire school.
After getting to know each other, making their relationship official and spending the most romantic summer together, the sequel kicks off with Noah going to Harvard. Forced to find a balance between maintaining her long-distance relationship, her studies and a new admirer, Elle will have to decide whether it's still worth holding onto Noah or not.
The Kissing Booth 2 premieres on July 24 — watch the trailer here. Read on to get to know Joey King.
She's been acting since she was four years old.
King booked her first legitimate acting gig at the age of four, which was for a commercial for Life cereal. In 2006, she starred in her first movie, Grace. Later on, she started doing voice acting and appeared in Horton Hears A Who! and Ice Age: Dawn of the Dinosaurs. Other titles on her resumé include Ramona and Beezus, Crazy, Stupid, Love, The Dark Knight Rises, The Conjuring, White House Down and Independence Day: Resurgence. She's also seen on a number of TV shows like Jericho, Bent, New Girl, Fargo and The Act.
She is an Emmy and Golden Globes nominee.
In 2019, King received her first Emmy nomination under the "Outstanding Lead Actress" category for her role as Gypsy Rose Blanchard in The Act. This year, the actress was nominated for that same part at the 2020 Golden Globes, specifically for the "Best Performance by an Actress in a Limited Series or a Motion Picture Made for Television" award.
She shaved her head three times for her movie roles.
Within a span of eight years, King had to shave her head three times for her roles in The Dark Knight Rises, Wish I Was Here and The Act. She told Allure: "No part of me was nervous or was second-guessing it. So many people would ask me, 'Are you really scared?' or 'Are you nervous?' or say, 'You're so brave.' And I'd go, 'I'm not brave. I'm just cutting my hair off.'"
She dated her co-star Jacob Elordi in 2017.
Prior to her current boyfriend, film director Steven Piet, King and her Kissing Booth co-star Elordi dated in 2017. However, the two were quick to delete all the posts that showed them being together on their social media accounts.
She's an ambassador for beauty brand Urban Decay.
King has been a brand spokesperson for Urban Decay since 2019, fronting campaigns for the cult-favorite makeup company as well as promoting its message of rejecting typical beauty standards.
---
Share this article